In this episode, Michael and Craig continue their discussion of Spaceship Earth by riding through the changes made to Spaceship Earth over the years and looking towards the future!
Podcasts
#098 – Spaceship Earth Pt. 3:
1. connectingwithwalt098-042619-spaceship-earth-pt-3.mp3
[mp3j track="Download Mp3@http://www.podtrac.com/pts/redirect.mp3/www.wdwinfo.com/podcasts/connectingwithwalt098-042619-spaceship-earth-pt-3.mp3" volslider="y"]
Show Notes:
JOIN MICHAEL ON BOB GURR'S WALTLAND TOUR ON MAY 19 – Save $10 with offer code: unplugged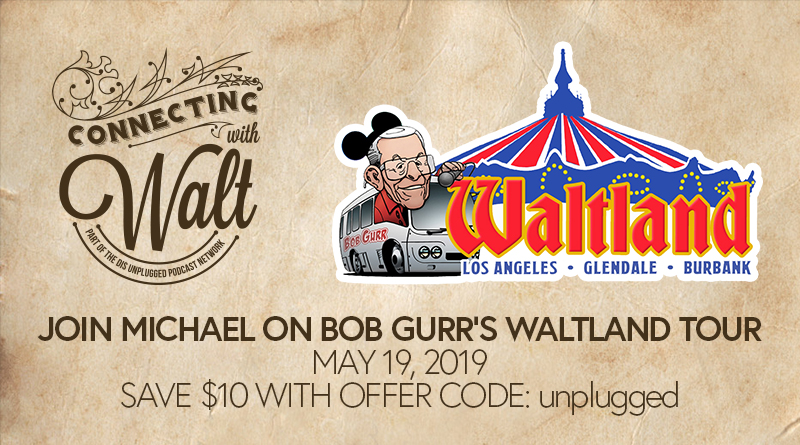 Michael's Disneyland History Segments
Social Media
Follow Michael and Craig on Social Media!
Category: Connecting with Walt, Show Notes
I am Producer of The DIS Unplugged Podcast Network primarily focusing on the Disney World Edition, Universal Edition, Connecting with Walt and the Dreams Unlimited Travel Show. I make a ton of the videos you might see on our multiple YouTube channels and I am the driving force behind The DIS Universal.