In the name of research, I went over to check out the new bakery in Epcot  at Walt Disney World yesterday.  Les Halles Boulangerie Pattisserie opened a few days ago in the France Pavilion.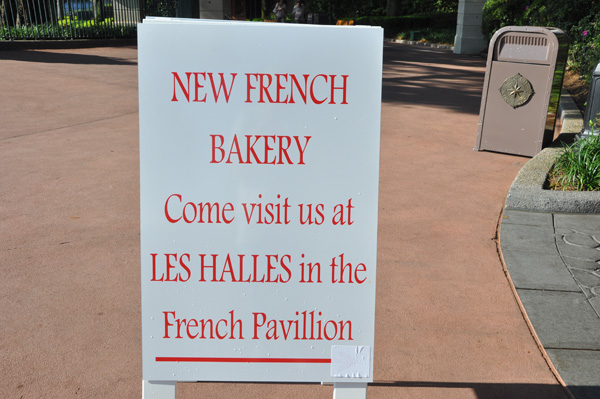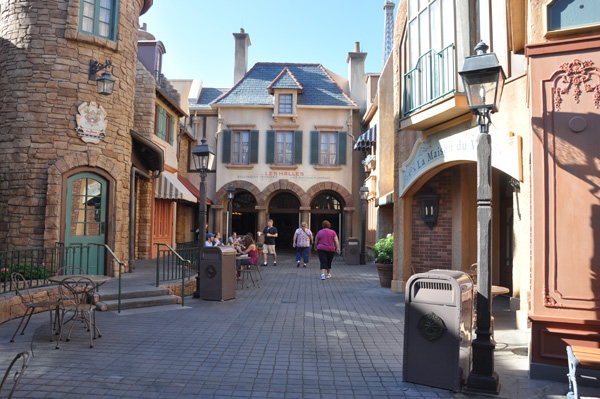 If you are familiar with the old bakery you won't have a hard time locating where the new bakery is.  The old bakery is to the left through the green door. You now walk straight ahead to enter the bakery in this area.
The bakery opens at 9:00 AM if you are looking for a place to have breakfast in Epcot.  When you go to cross the bridge that leads to France from the International Gateway or the World Showcase a cast member will inquire if you are going to the bakery.  The rest of World Showcase doesn't open until 11:00 AM. Walking over to the bakery is enjoyable because you won't find too many people and you can enjoy your stroll while listening to the music.
The Disney Dining Plan is accepted for many of the items on the menu.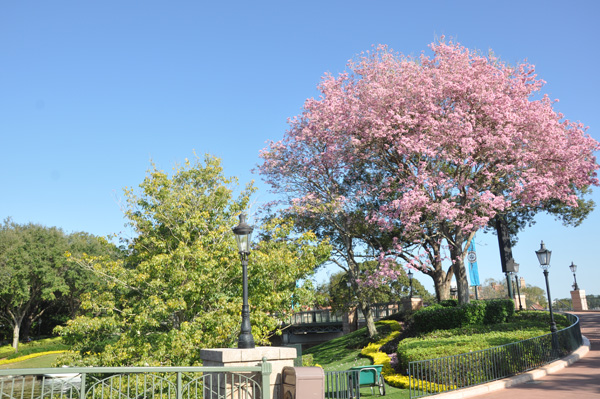 If you have ever eaten inside when the old bakery was open, that is where the seating is now for the new bakery. The new bakery is along the back wall.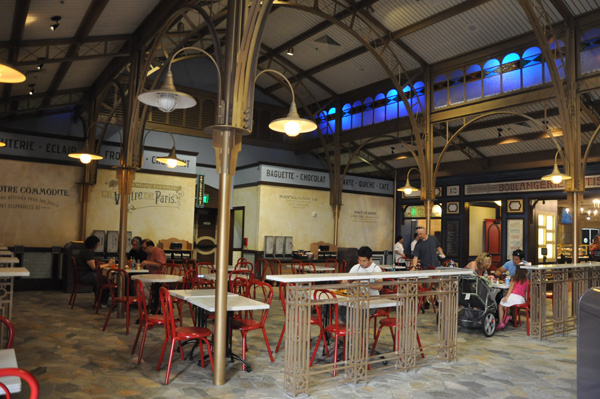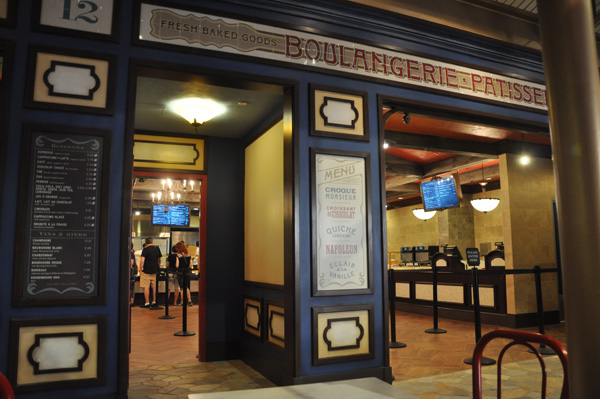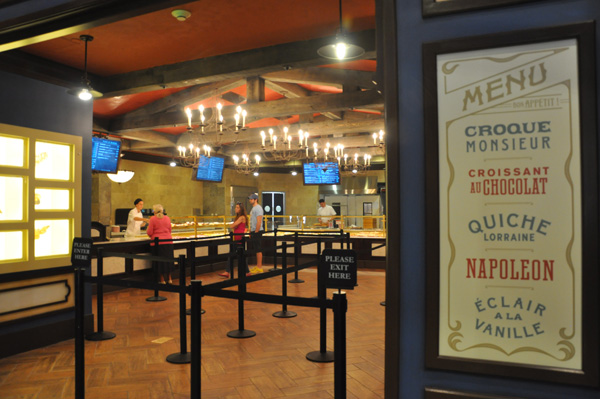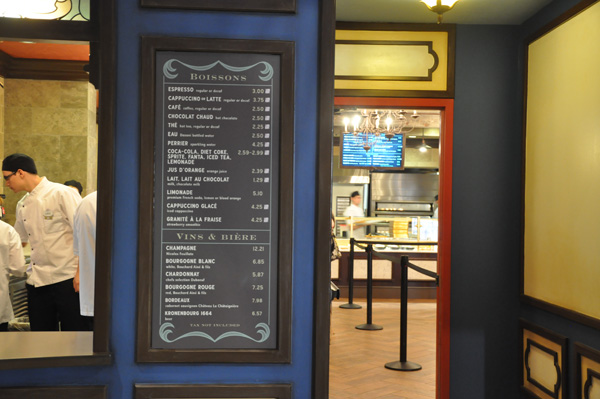 The new location is much larger.  There are two sides to order from just like the old bakery.  It doesn't have the charm of the old location, but I sure don't miss how you had to squeeze your way through the old space. Les Halles reminds me of a gourmet bakery in an upscale grocery store.  I had an apple turnover that was delicious!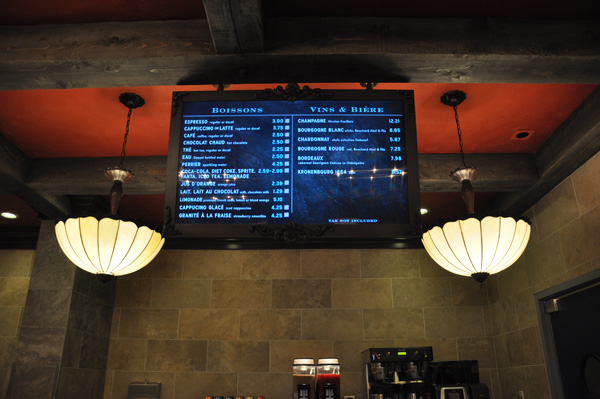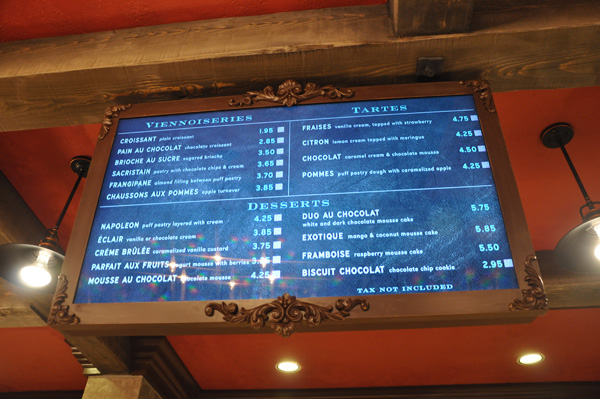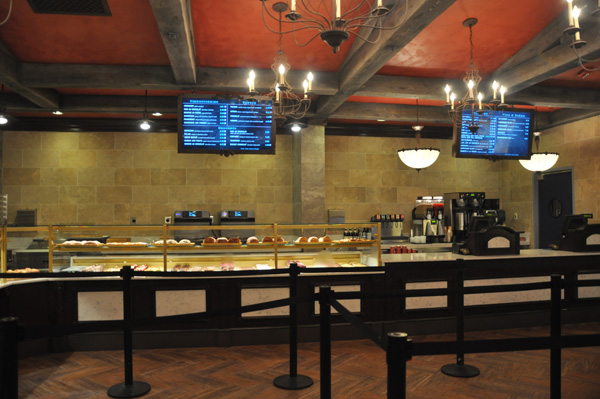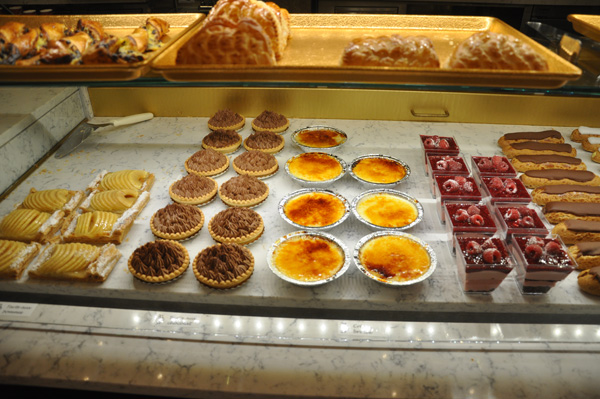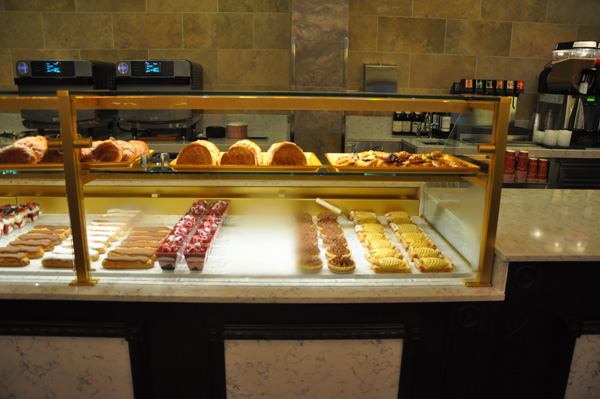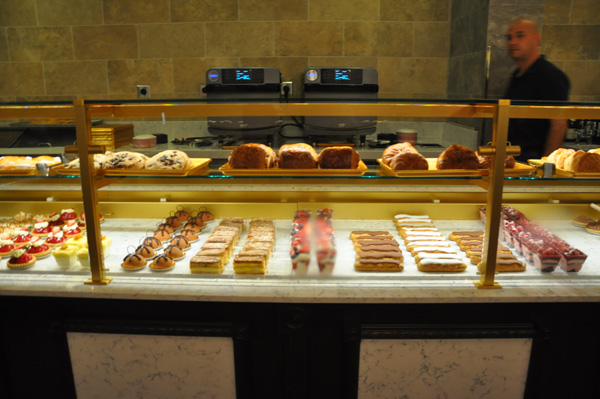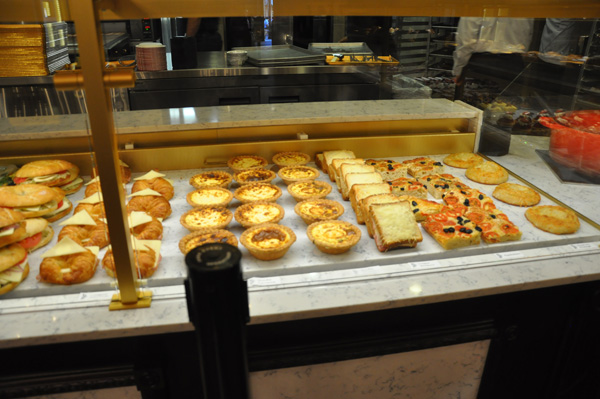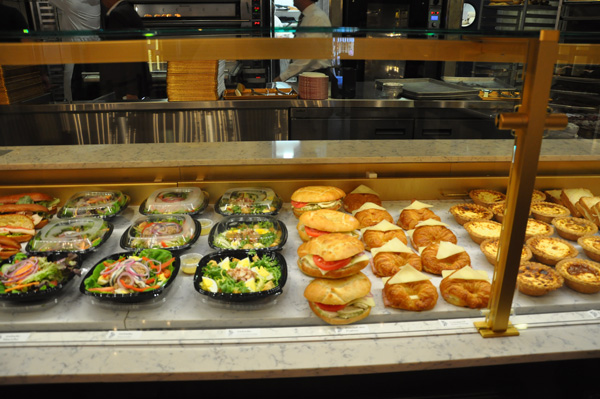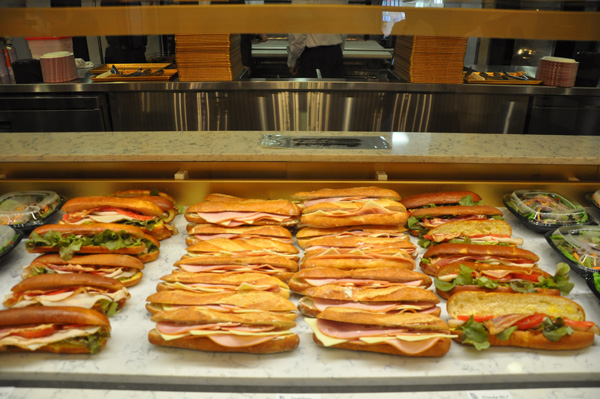 The old location is being turned into an ice cream shop so I will have to check that out when it opens, all in the name of research of course. I can't wait to go back and try the lunch items and dessert.  I think this is going to be a new favorite for me in Epcot!
Category: Disney World