It will be a sad day for many when the current Main Street Bakery closes on January 12, 2013. Walt Disney World has plans to turn this into a Starbucks location that will open May 7, 2013.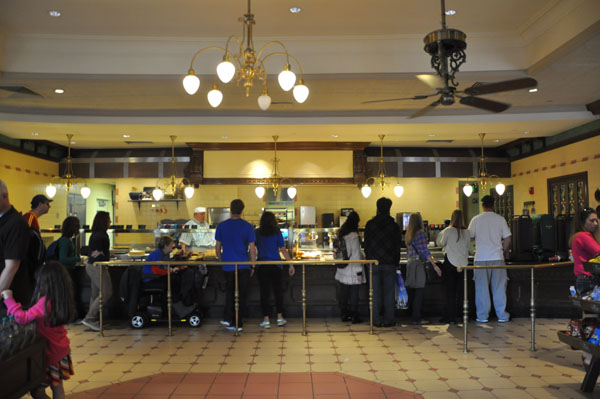 If you weren't aware of the coming changes, you might want to read this blog. Many people have strong feelings about what Disney plans to do with this location.  Main Street USA at the Magic Kingdom has a special feel to it.  You can really feel Walt Disney's vision for what a small town Main Street should be. For many guests, they have a favorite sweet or sandwich here that will be missed. Others hate to see change to a favorite tradition when they enter the Magic Kingdom.  I am going to go out on a limb and say let's wait until we see what happens before deciding if this was a bad change or a good one.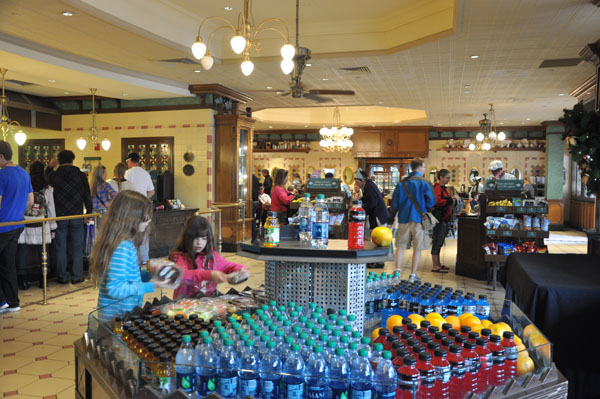 I for one always enjoyed their giant cinnamon roll.  It was often my first stop of the day to get one and sit outside and just people watch. I haven't tried the cinnamon roll back at Gaston's Tavern yet so I have something to look forward to. What new treats will they offer when Starbucks takes over this space?  What will the theming be like? Will I feel like I am at Disney World, where I can forget about the outside world or will I feel like I am in a Starbucks that could be anywhere?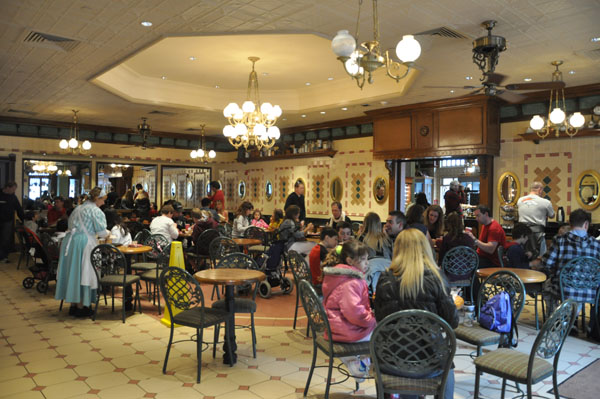 If you had the chance to visit before they closed, I hope you were able to enjoy all your favorites. I have my fond memories to keep me company while they refurbish this area.  I can remember at Downtown Disney when they closed the food location to build what would become the Earl of Sandwich.  So many were upset that that store was going away and said they would never patronize the new Earl of Sandwich.  I can't even remember the name of that place now but I sure do enjoy the Earl of Sandwich and so do many others. I am looking forward to finding new favorites when the Main Street Bakery with Starbucks reopens.  How do you feel about this change? Let us know. I will be anxiously awaiting this change and will report back when it reopens.
Category: Disney World