As I've said many times, it's amazing how a relatively quiet day can be suddenly blown up by the Disney news wire. Several Disney executives are being moved around effective February 1st. Read on after the break to find out who's moving where and what it could mean for Walt Disney World.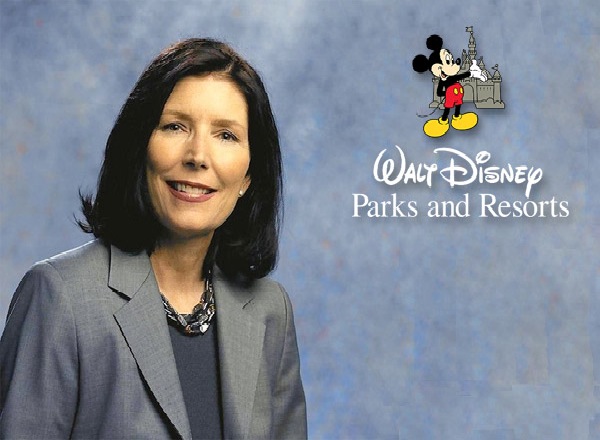 Rumors have been floating around for a while about a possible executive shuffle. Some names changed, but the end result is the same. Here's a breakdown of the executive changes:
As indicated in this news article, the change most people are talking about is the removal of Meg Crofton from President of Walt Disney World. With many parts of the resort suffering a decline in quality, she is largely disliked by the fan community. She doesn't fare much better with cast members either. Cast member benefits have been cut back more and more each year under her leadership. That's a story for another blog, but the point is that she's not well liked.
By contrast, George Kalogridis has been President over Disneyland while Cars Land was being developed. Although some make the argument this was the result of being in the right place at the right time, he also lobbied for EPCOT to be the center of the Millennium celebration. Either way, there's a large amount of hope out there that this will lead to a change in philosophies around the resort.
Another notable change comes at Downtown Disney as Tom Wolber, who oversaw the launching of two new ships at Disney Cruise Line, moves over to Downtown Disney and Disney Sports.  Splitsville has been a great addition to Downtown Disney, but anyone can see more needs to be done. We can only hope that fresh blood will continue to bring in new venues to the area.
Of course it's important to keep expectations in check. Executives are a lot like quarterbacks: all the glory and all the blame. That said, it's hard to see how this can be anything but positive for Walt Disney World. Most would agree it can't be worse, so the only question left is HOW positive it will be for the resort.
As for Meg's future in the company, she is expected to hold her new role for a while before heading off to retirement, cementing her legacy into the dark lore of WDW history.
Category: Adventures by Disney, Disney Cruise Line, Disney World, Disneyland, News