The year of 2013 is already going to be special in Disney Parks on both coasts of the United States. With the expansion of the New Fantasyland in Walt Disney World and the first full year of the re-imagined Disney California Adventure, guests will find themselves all smiles amidst the excitement. However, Disney is taking things just a step further with its Limited Time Magic promotion: 52 weeks of "magical experiences big and small that appear, [and] then disappear as the next special surprise debuts." For fans of the popular Mickey Ear Hats, this means the "Year of the Ear," a celebration of new hats released each month honoring a variety of styles, characters, and themes.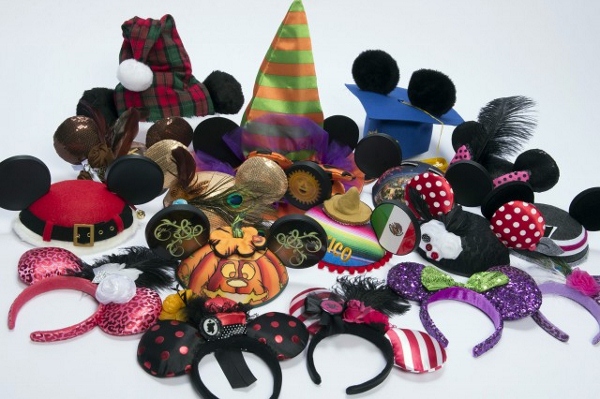 Image: A limited-release collection of Mickey Ear Hats will be available each month during the "Year of the Ear" at Disney Parks.
Beginning in January, new limited-release Disney Ear Hats will be available each month as a part of the celebration. Holidays, cultures, life milestones, and more will be honored through the series. While some of the designs are basic, others will be elaborately decorated using sequins, embroidery, feathers, and more.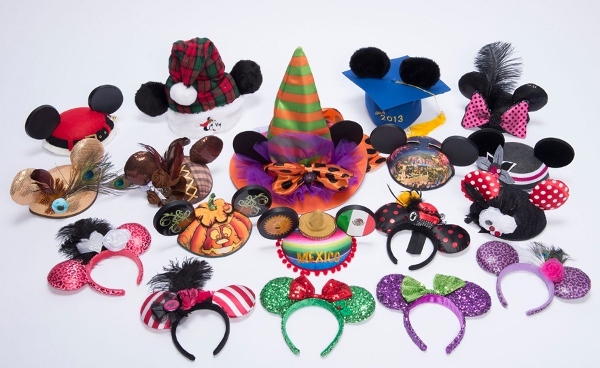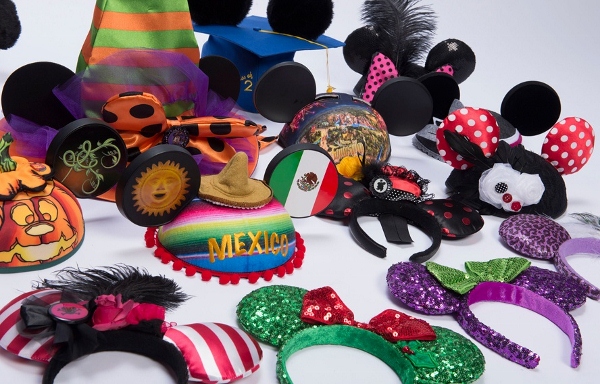 Images: Some of the new styles to be sold in parks include sequins, feathers, and embroidery while others feature  beautiful artwork like the one seen here honoring the new Fantasyland at Magic Kingdom.
The first group of hats in the series is being titled "Disney Couture." Like the others to be released throughout the year, a limited quantity of each style will be sold. The hats will be available in stores across the Walt Disney World property. According to the official press release, select styles will also be available at the Disneyland Resort in California. Similarly, certain Ear Hats will only be available at specific parks. I can see it now: an African safari hat for Animal Kingdom, a director's hat for Disney's Hollywood Studios, and maybe even a dragon hat representing the flying creature from the opening of the new Fantasyland. The possibilities are endless!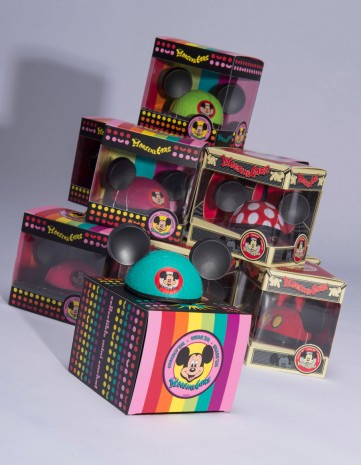 Image: Disney MouskeEars
Along with the Ear Hats, Disney is alluding to additional styles of the new MouskeEars collectibles becoming available. These miniature Ear Hats were released this past fall and are regularly sought out by guests. The theme of each MousekeEar is different just like the larger versions being created for the Limited Time Magic celebration.
I am excited to see the couture hats that will be released in January and throughout the year. So far, which is your favorite?
Check out other Limited Time Magic plans for the year here.
Image Credits:
Disney Media
Category: Disney World, Disneyland, News
Born and raised in New Jersey, Nicole is an avid Disney fan and frequents both Walt Disney World and Disneyland several times each year. Interests include Walt Disney Imagineering, merchandise, backstage tours, and more. Be sure to check out her other articles here on the DIS Blog!