You've heard of Halloween Time and Holiday Time, but starting January 7th, the Disneyland Resort begins a different kind of celebratation…Refurb Time!
All kidding aside, this is the time of the year right after the holidays, when the Disneyland Resort schedules some down-time for some of its most popular shows and attractions.   Some are only a week or two, but there's one big project taking a favorite attraction down for nearly TEN MONTHS.  Read on for more details.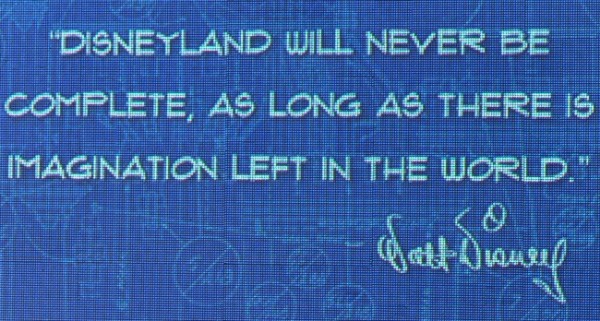 Let's start with the ones you've come to expect this time of year at Disneyland Park:  Haunted Mansion will be closed January 7th-17th, It's a Small World will be closed January 22nd-February 28th, and Big Thunder Ranch Petting Farm will be closed January 7th-17th all to remove their holiday decorations.
Also closing around that time are the Mark Twain Riverboat closed January 7th-March 28 and the biggie Big Thunder Mountain Railroad closed January 7th-October 30th!  Also during that time, the Big Thunder Trail from Fantasyland to Frontierland will be closed on weekdays.
Big Thunder Mountain Railroad will receive new ride vehicles, a new track (with the same layout) and portions of the mountain itself will be repainted.
The Rivers of America will be quiet for awhile as Fantasmic! will be dark January 7th-February 14th.
A couple weeks later, we'll see another round of closures:  Davy Crockett Explorer Canoes closed January 22nd-23rd and Splash Mountain closed January 22nd-February 14th (as well as the It's a Small World closure mentioned earlier).
At the end of the month we'll see the Mad Tea Party teacups closed January 28th-February 14th.
Disney California Adventure isn't left out of the Refurb Time fun with Silly Symphony Swings closed January 7th-February 14th, Grizzy River Run closed January 7th-February 28th and World of Color dark January 28th-31st and February 4th-7th.
My advice: don't base your trip arond the refurbishment calendar.  Enjoy the smaller crowds that come with visiting during non-peak times of the year. There is always more than enough to keep you busy at Disneyland and Disney California Adventure.  Plus, enjoy your trip knowing that next time you visit, Big Thunder Mountain Railroad will be clean, fresh and STILL the wildest ride in the wilderness!
01/07/13 – 01/17/13 – Big Thunder Ranch Petting Farm
01/07/13 – 01/17/13 – Haunted Mansion
01/07/13 – 02/14/13 – Fantasmic!
01/07/13 – 02/14/13 – Silly Symphony Swings
01/07/13 – 02/28/13 – Grizzly River Run
01/07/13 – 03/28/13 – Mark Twain Riverboat
01/07/13 – 10/30/13 – Big Thunder Mountain Railroad
01/22/13 – 01/23/13 – Davy Crockett Explorer Canoes
01/22/13 – 02/14/13 – Splash Mountain
01/22/13 – 02/28/13 – It's a Small World
01/28/13 – 02/14/13 – Mad Tea Party
01/28/13 – 01/31/13 – World of Color
02/04/13 – 02/07/13 – World of Color
Category: Disneyland