After the last rumors segment of the
, I really didn't know what to write about.  How can you possibly top a
Star Wars buyout
?  Luckily, once the initial shock wore off, the rumor mill continued to churn on!  Continue after the break to see how my Christmas wish is at least partially coming true!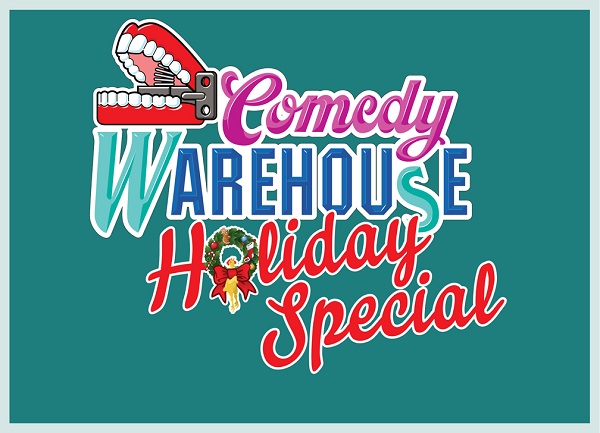 Most passionate fans have some kind of change or closing they cling to and vow to never let go.  It could be Lights of Winter, 20k Leagues Under the Sea, the original Journey Into Imagination, or even the removal of a favorite food item like the pineapple with caramel at Ohana or the coconut tiramisu at Boma.  So if you've read any of my articles, you know the closing of Pleasure Island is my sore spot.  Well it seems I'm getting a small bit of holiday candy sweetness to counter the bitter taste in my mouth as the Comedy Warehouse cast will be returning to Disney's Hollywood Studios for the holiday season!  Last year the Comedy Warehouse Holiday Special boasted impressive, constant capacity shows so this year the venue has been moved to the 800 person Premiere Theater.   I don't have a start date, but shows will run until January 5th.  I had heard a while back that this was in the works because the small 300 person theater used last year was not enough to offset production costs of this labor intensive show.  I'm happy to see management understands the demand  and entertainment value of the show.  The cast was also utilized at a cast member celebration event just recently.  PI LIVES!!!
As referenced on the latest rumor segment of the DIS Unplugged Podcast, Avatarland is finally moving forward!  I expect to see concept art at the "What's Next" presentation in early December.   As far as the Disney's Hollywood Studios expansion, if they move forward with it, I expect an announcement at the D23 event in August 2013.  Speaking of D23, sources indicate it is not well liked within the company and could get the axe after this next convention.
Moving over to the Magic Kingdom, information continues to swirl about a return of SpectroMagic in Spring 2013 and a completely new, non-recycled day parade to debut in mid-late 2013.  Having said that, a lot can change so I put these rumors towards the bottom of the rumor mill.  They are worth mentioning, but I can't pin down how likely they are to happen.
Lastly, I think the Star Wars fallout could be an entire blog, but for now I'll just say that despite my own initial reactions to the buyout thinking it could immediately be incorporated into the rumored DHS expansion, Bob Iger has publicly stated there really are no plans currently for the domestic theme parks to have more Star Wars presence.  He talked mainly about the international parks being able to capitalize on the acquisition.  Of course, he said there would be no more capital expenditures, yet we continue to hear about expansions, get surprise buyouts, and even rumors of new ships for Disney Cruise Line by the end of the decade.
Category: Rumor Mill