Celebrate the Magic Castle Projection Show debuts
The new version of the Celebrate the Magic Castle show debuted last night during Mickey's Very Merry Christmas Party.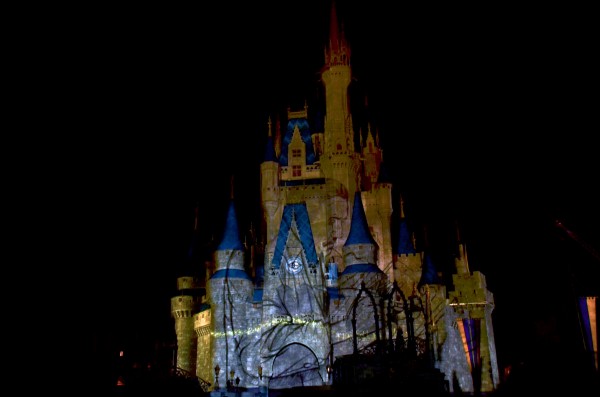 For those who have no idea what that means – a few years ago Disney started projecting images on the castle as part of a nightly show.  It's a great technology that allows them to completely transform the look of the castle.  The first version of the show displayed pictures of guests that were taken that day in the park by Photopass photographers.  Thankfully, they've done away with that and are now projecting images of iconic Disney films and characters (and some they hope will become iconic like "Wreck It Ralph").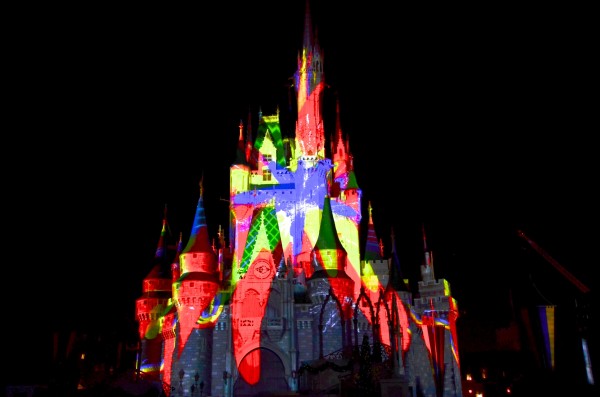 In this new version of the show we see a kaleidoscope of characters, the Cheshire cat, the circus from Dumbo, a 'Wreck It Ralph' projection as well as themes from the Lion King, Pirates of the Caribbean, Toy Story, Brave and Jungle Book.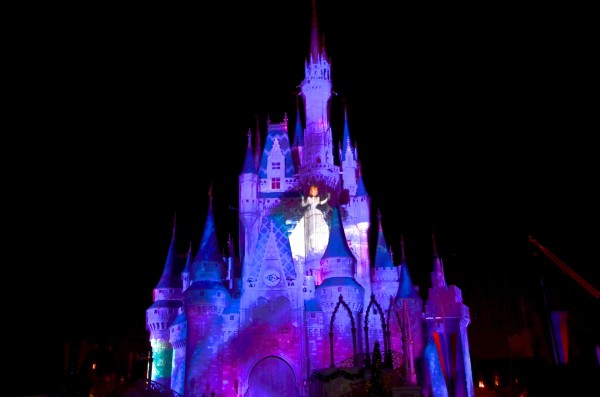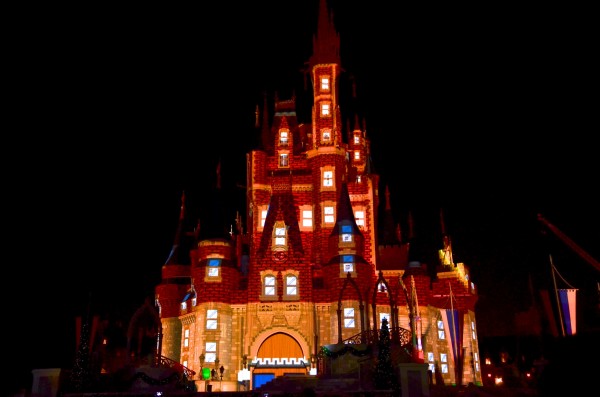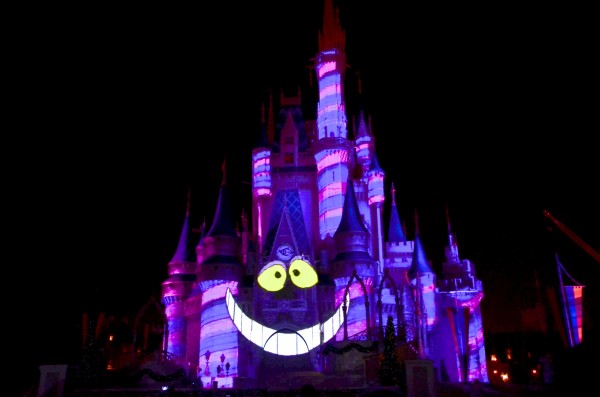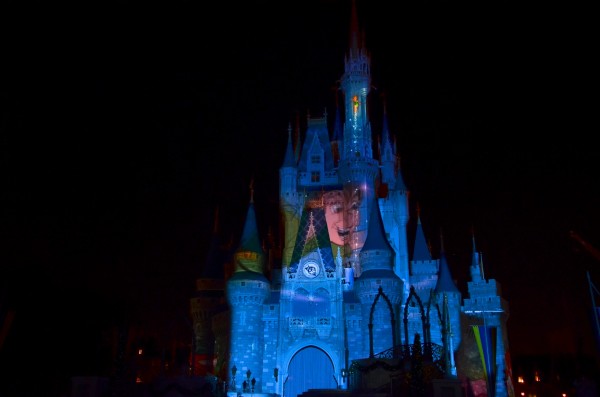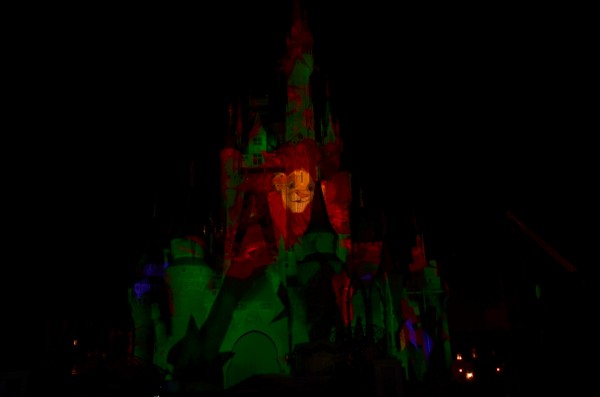 There is even a tongue in cheek reference to the much reviled '25th anniversary' version of the castle (the big pink birthday cake design that was roundly hated).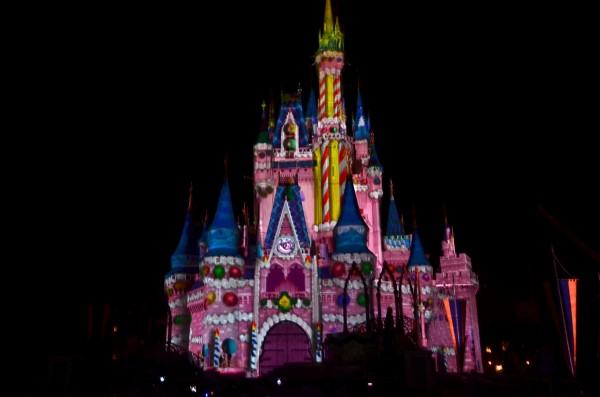 No one can say the Imagineers don't have a sense of humor.  There are also several scenes depicting Walt Disney himself – which I thought was a very nice touch and really added to the show.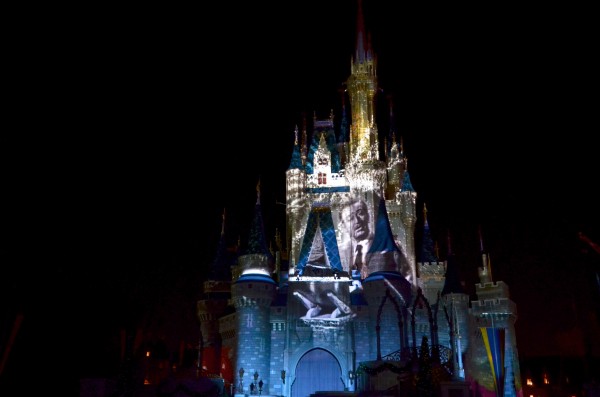 Since this debuted during Mickey's Very Merry Christmas Party, a 2 minute series of holiday projections were included and likely will be throughout the holidays.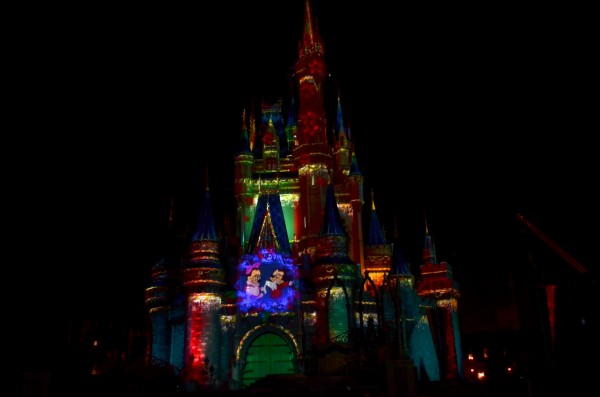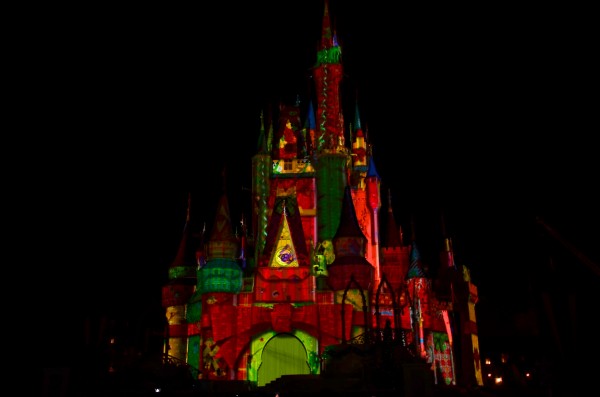 The show ends with a 'bang' and  all in all I thought this was an excellent show and much improved over the previous version.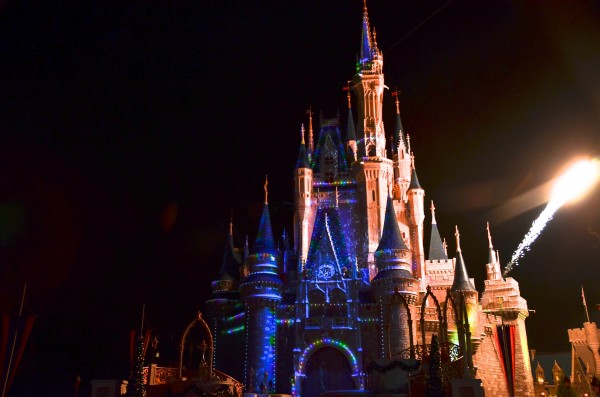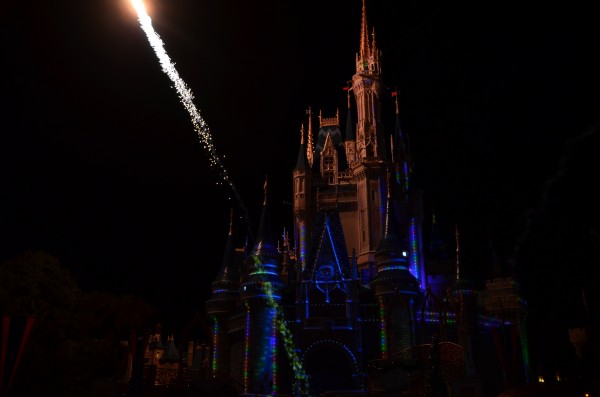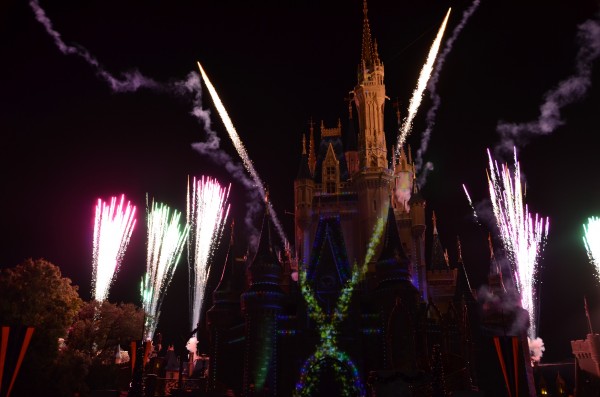 Category: Disney World