Cue the music and start singing, "It's the most wonderful time of the year!" Walt Disney World has started decorating their theme parks for the Holiday season. Magic Kingdom is usually first since they will be hosting Mickey's Very Merry Christmas Parties. The party requires a additional ticket if you want to enjoy it.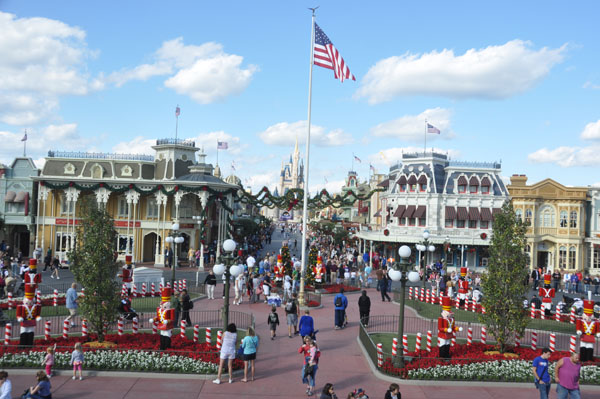 It seems like just the other day it was Halloween.  Disney is very good at turning the park over to a new event overnight.
We had a clue they had started decorating when we were at the Ticket and Transportation Center.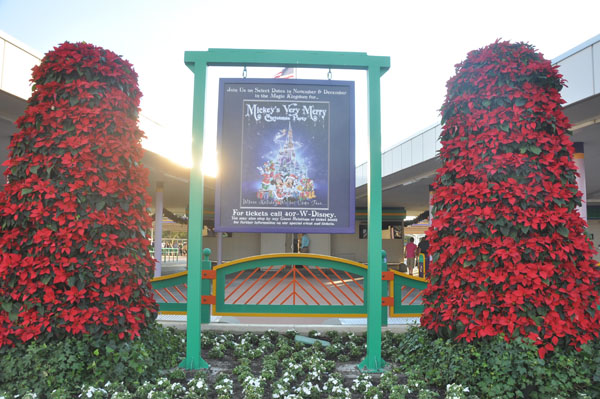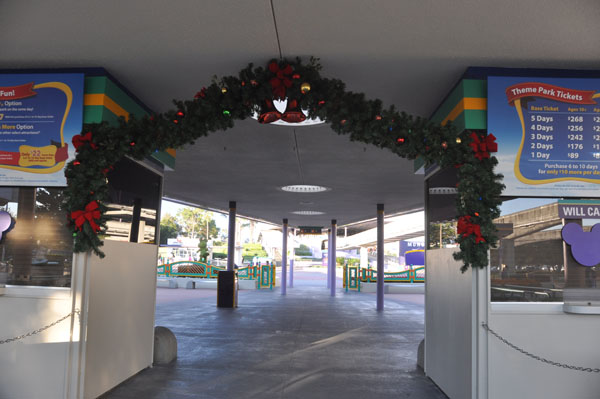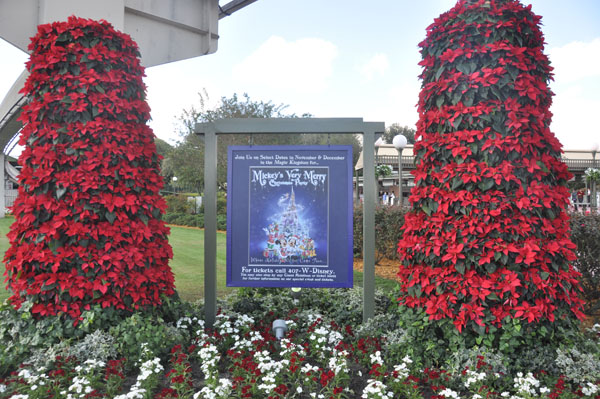 They have always changed the flower bed outside the Train Station at the Magic Kingdom.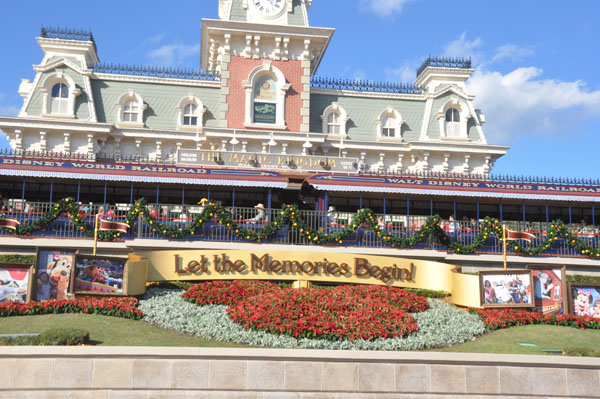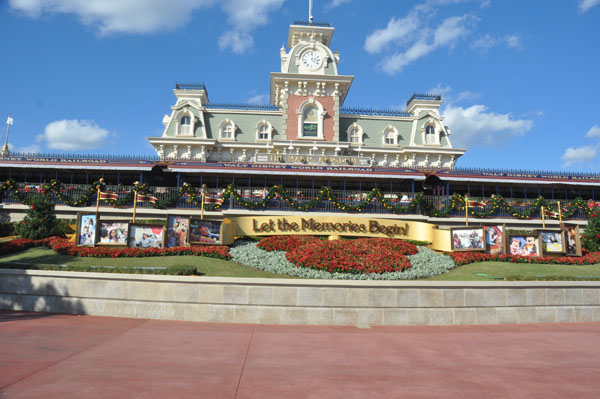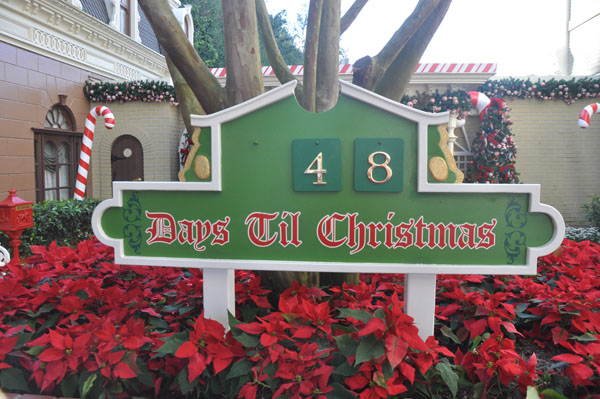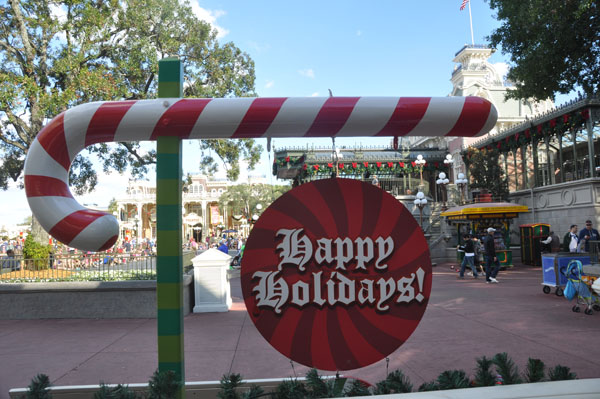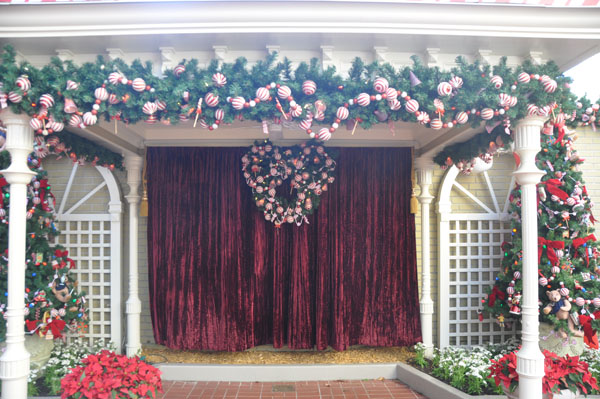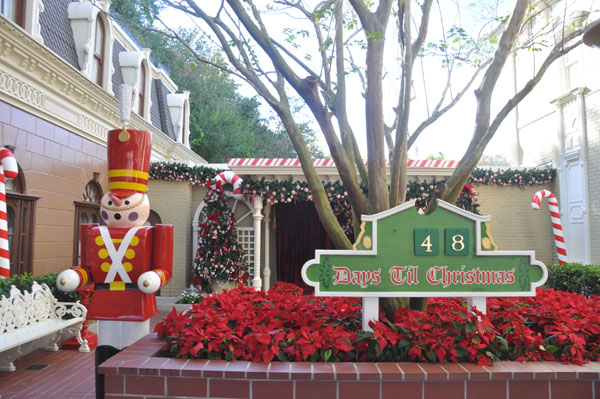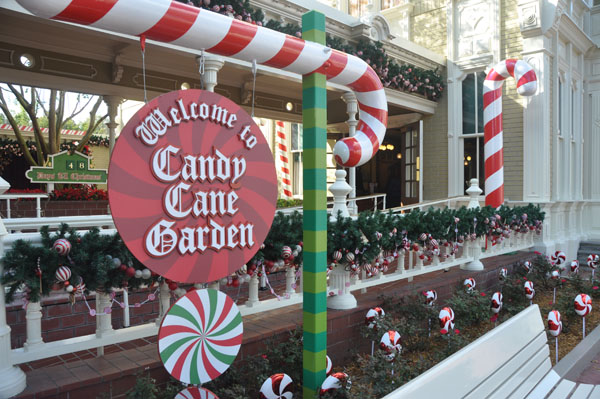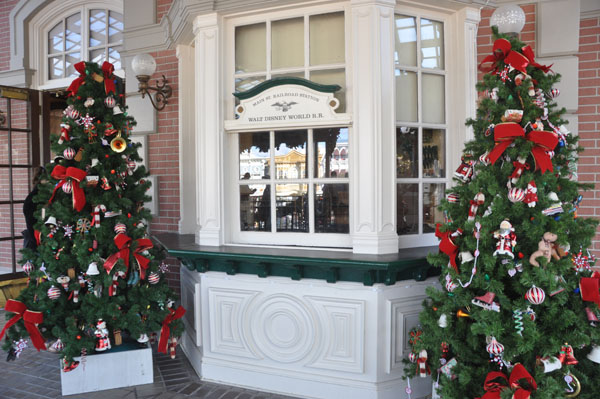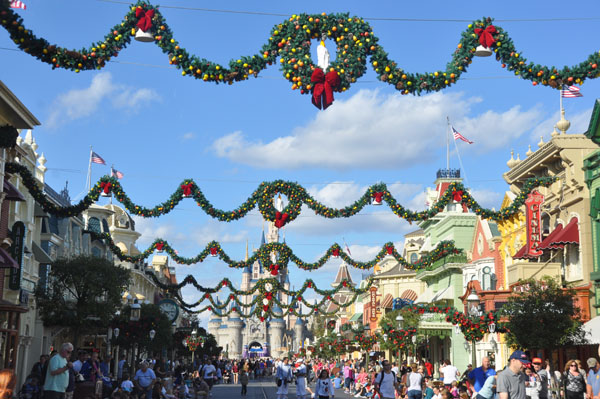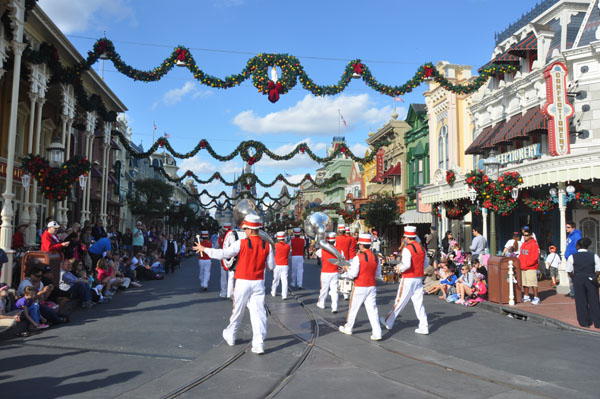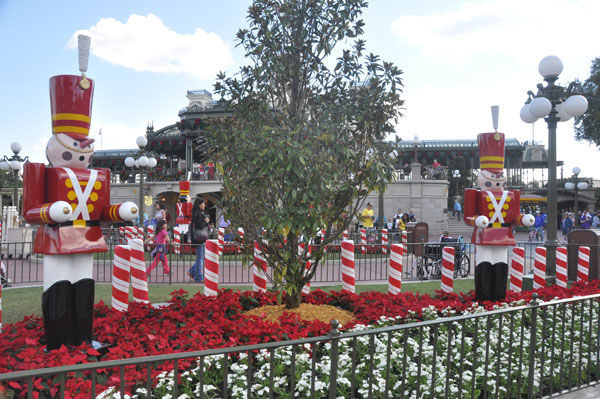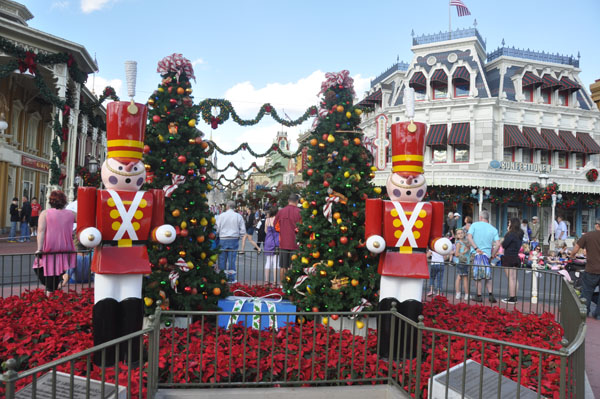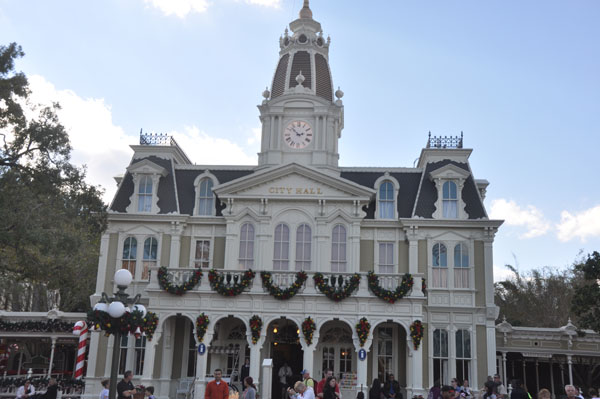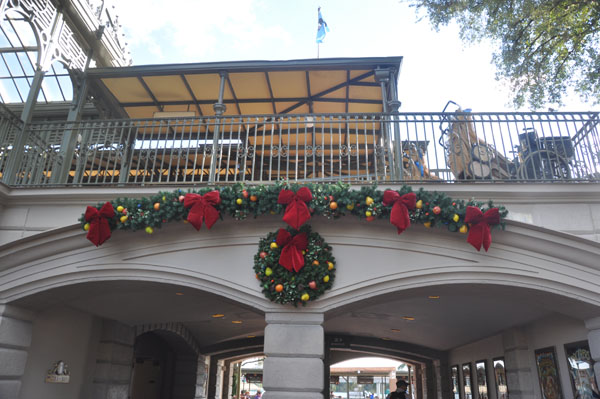 Here is a list of the different holiday events at Walt Disney World.
The park looks beautiful and festive, but I guess I wish Disney would change it up slightly.  These are the same decorations they have used for years.  It would be nice to see some new additions yearly. It does change the atmosphere in the park and I love it.  They are also playing Christmas music if you can't get enough of that music. It does start me thinking that now might be a good time to start my holiday shopping.  I will be attending Mickey's Very Merry Christmas Party on November 9th and will have a full report on the party.  What is your favorite part of the holiday decorations?
Category: Disney World