The Country Bear Jamboree at Magic Kingdom at Walt Disney World is one of the last remaining attractions that Walt Disney personally worked on.  Disney had planned on using this attraction at the ski resort they never built, Mineral King in California.
The attraction had been closed for several months. The rumors said they were going to shorten the 16 minute show to 11 minutes.  There were lots of worried people waiting and wondering what they were going to do to this attraction.
I think the show is better than ever!  I thought it went on too long before. Two musical numbers were cut from the show – " Fractured Folk Song" and "Pretty Little Devilish Mary." The animals received new fur. They didn't add any new characters either which is a good thing!  This show has simply been refreshed. The show before is something you did when it was hot out and you want to soak up some air conditioning.  Now it is a destination.
Have you been to see the new show? What did you think?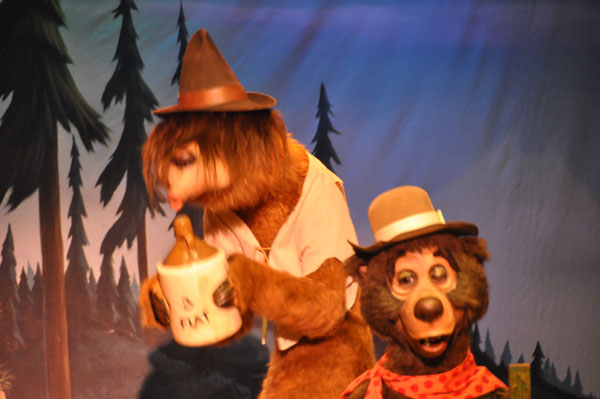 Category: Disney World