The Lone Ranger is riding again and this time is taking fan favorite Johnny Depp along for the ride. After 150 days of filming, the death of an on-set welder, and numerous back injuries to Depp, production is finally coming to a wrap. The Lone Ranger is set to hit theaters this July and expected to wow movie-goers with gorgeous photography, daring stunts, and an adventurous story all a part of the $250-million budget funded by Walt Disney Pictures.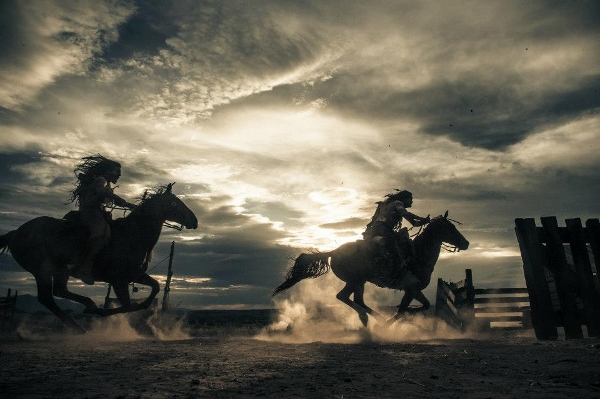 Image: The Lone Ranger is set to hit theaters July 3, 2013.
Starring Armie Hammer as the masked man of the law, John Reid, and Depp as the Native American spirit warrior, Tonto, The Lone Ranger brings the two characters from opposite walks of life together. Along the way, they fight for justice in the American Old West by battling against the greed and corruption that plagues the area. The story is based on the original WXYZ radio show of the 1930s which became so popular that it was later turned into a television show, comic books, and novel series.
Producer Jerry Bruckheimer and crew battled fierce weather conditions during the shooting of the movie; rain, snow, wildfires, and winds over 70 mph may have slightly delayed work, but did not put a major dent in overall filming. For much of the shoot, scenic views of New Mexico, Utah, Colorado, and Arizona were experienced by all.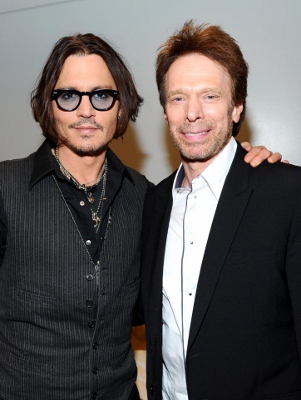 Image: Actor Johnny Depp & Producer Jerry Bruckheimer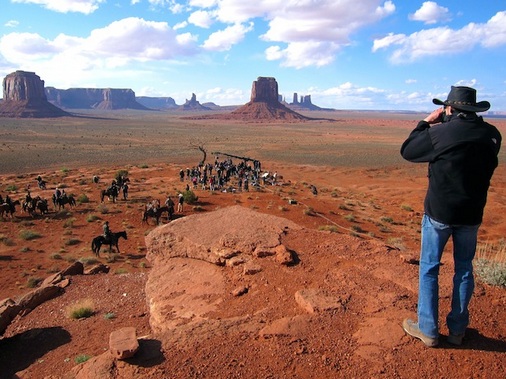 Image:  Bruckheimer photographs Monument Valley, Utah.
Amidst all of the beauty, there also came some tragedy. In late September, the Walt Disney Company released a statement regarding the sudden death of a crew member who drowned while preparing an underwater action scene for the film. Likewise, Depp was reportedly injured twice during production with at least one back injury resulting from a horse-riding scene. Despite these challenges, filming continued through the early fall and has supposedly finished as of this time.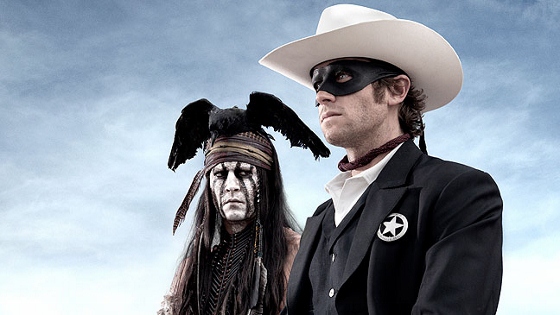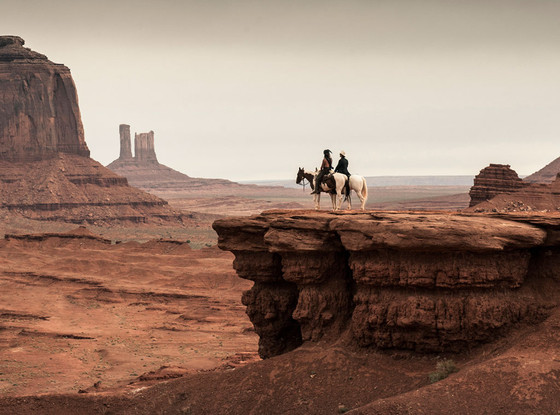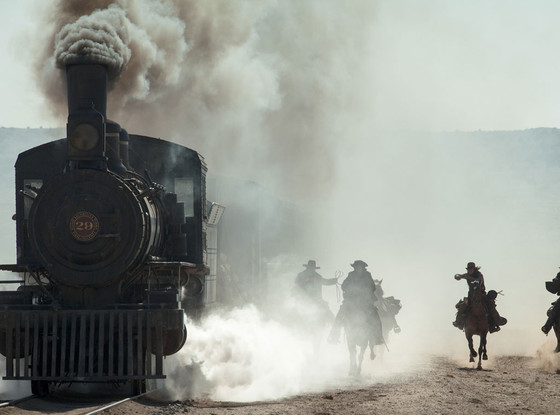 Image: Released Photos from Film Production
The Lone Ranger promises to be filled with adventure this summer. Do you plan on seeing our masked hero ride again? What do you think Johnny Depp's portrayal of Tonto will be like? Tell us here and, until next time, "Hi-yo, Silver! Away!" See you at the movie!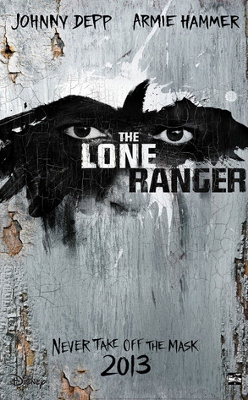 Image Credits:
Disney Media
Jerry Bruckheimer Blog
Category: News
Born and raised in New Jersey, Nicole is an avid Disney fan and frequents both Walt Disney World and Disneyland several times each year. Interests include Walt Disney Imagineering, merchandise, backstage tours, and more. Be sure to check out her other articles here on the DIS Blog!