Blog and pictures by Mike Holland
Sporting their best Mickey Ears and Disney Cruise Line apparel, a dedicated crowd of DISers and DCL fans found their way to the Port of Galveston to welcome the Disney Magic to Texas.  The Magic was sporting a 200 gallon cowboy hat on top of the Mickey head on the second funnel and backed into its home at Cruise Terminal 2 at the port.   Continue on for more pictures.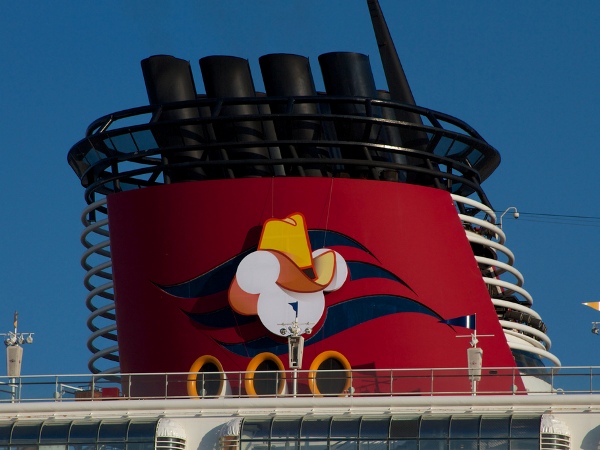 DISers waiting to get their first glipse of the Magic in Galveston.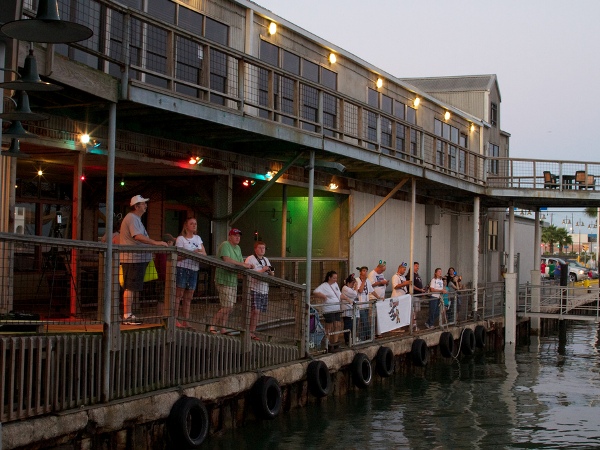 With Texas flags in hand, the crew of the Magic waves to the people of Galveston.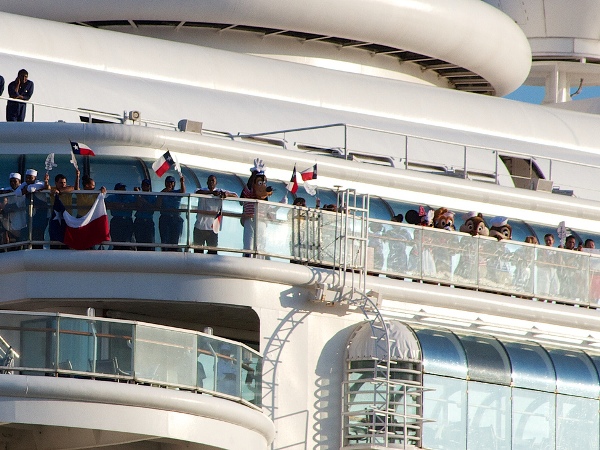 The Magic backing into its dock.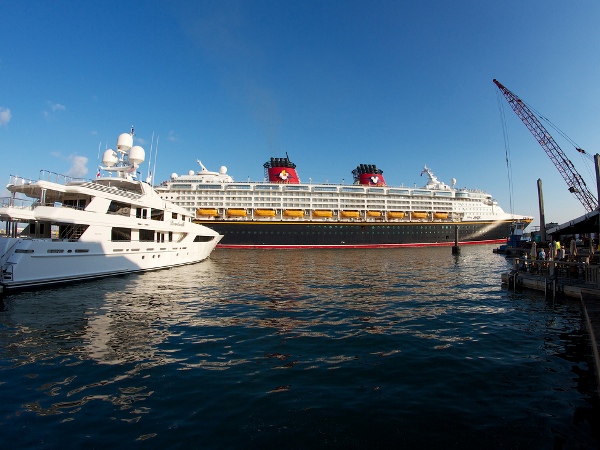 Docking at Cruise Terminal 2.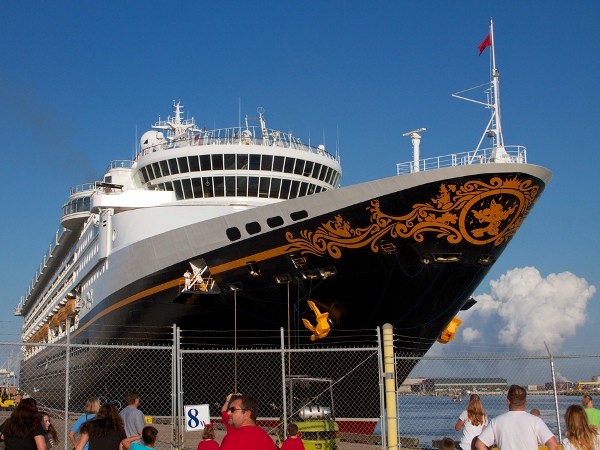 Getting ready for the passengers.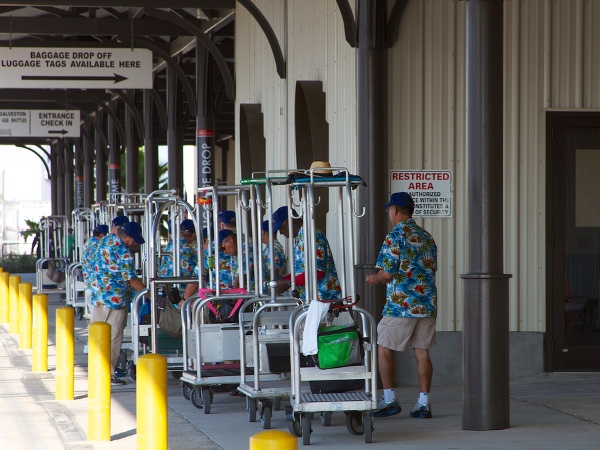 Passenger entrance to the Port.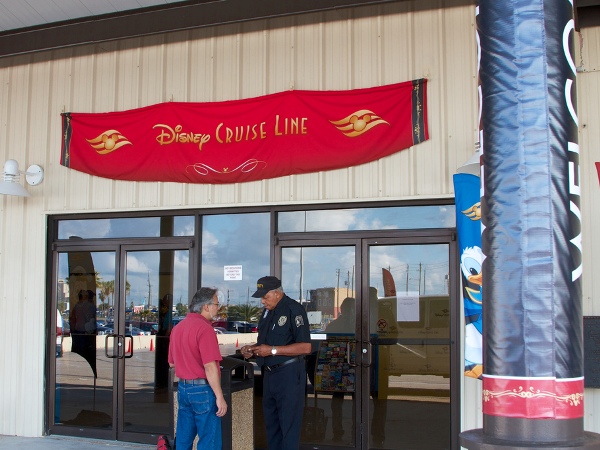 Media and travel agents gathering for a media event aboard the Magic.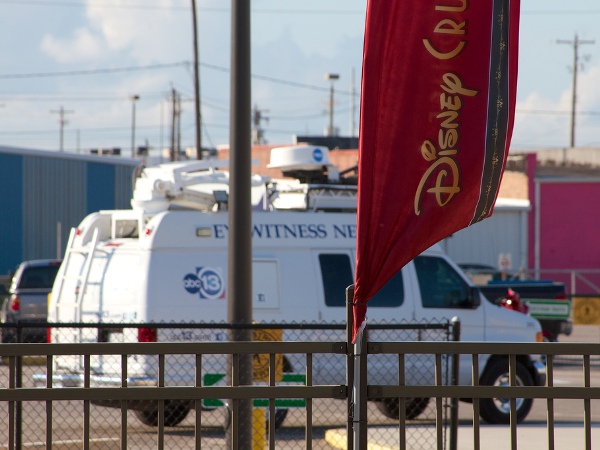 The Magic sails from Galveston to the Western Caribbean through December 21st, with ports of call including Grand Cayman, Costa Maya and Cazumel.  The Disney Wonder will sail from Galveston in the fall of 2013.
Category: Disney Cruise Line