Like most of you, I'm contemplating another vacation to Walt Disney World.  As I think about the usual planning topics (hotel, transportation, dining and so forth), I'm also reflecting on past trips.  And frankly, I came away from our last trip, in December 2011, a little frustrated.  It's taken me a while to understand why, and that it's all my fault.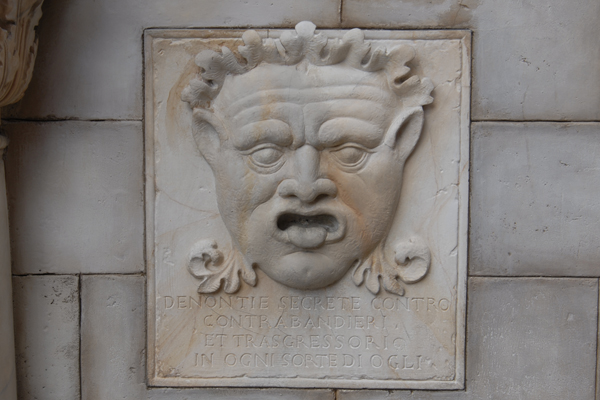 While I don't go as often as many, I've been to Walt Disney World a good bit since my first trip in 1989.  So in my own form of arrogance, I consider myself something of an expert.  Hubris was my first mistake.   To explain what went wrong, I have to start with when I booked the trip.  I originally planned on us staying at the Wilderness Lodge, for sentimental reasons (I'm fond of the National Park Lodges of the Northwest).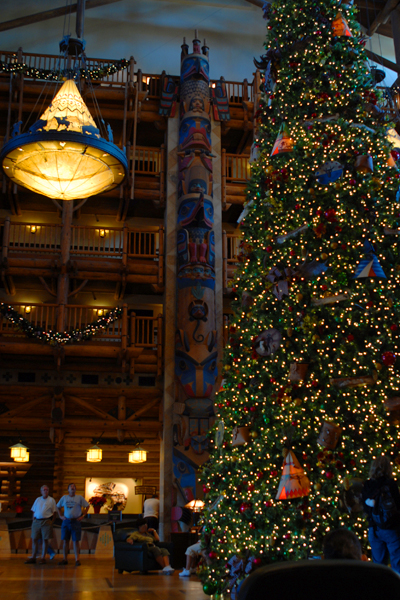 After booking, however, Walt Disney World announced "free" dining (that is, the Disney Dining Plan, at no additional cost) and it would have cost us more to stay at the Wilderness Lodge with "free" dining so we transferred to the Animal Kingdom Lodge. This wasn't at all disappointing.  We have stayed at Animal Kingdom Lodge and looked forward to returning to one of the most beautiful and unique resorts on property.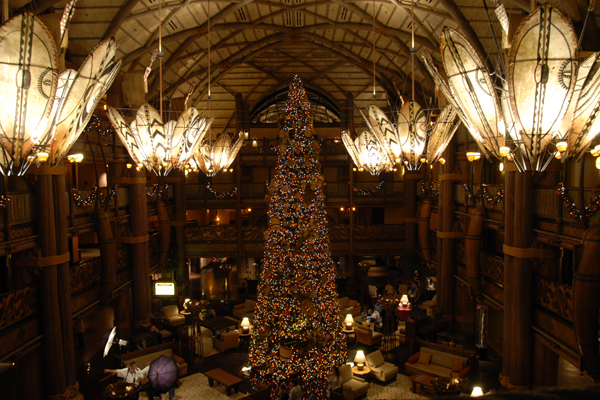 Our stay, however, would be relatively short.  We arrived on Saturday and departed on Wednesday.  As it turns out, the combination of a short stay and "free" dining contributed to the frenetic trip.  That wasn't the only thing, however. Disney transportation helped.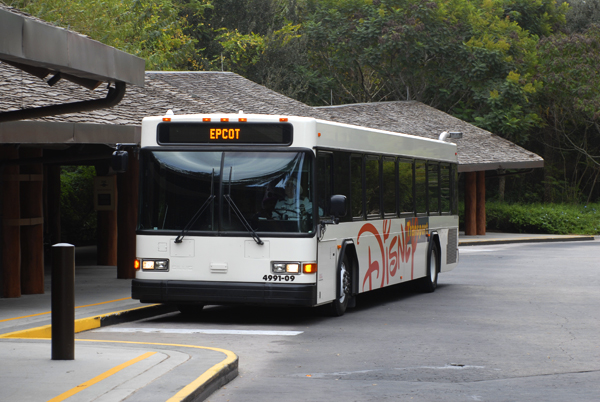 I have stayed on property more often than not and historically had pretty good experiences with Disney transportation.  I've had to wait for buses and even been tossed around on crowded buses leaving the Theme Parks at closing time.  But on the whole, I have been content with it.  In planning the trip, I obsessed over renting a car at the airport for our whole stay but decided we only needed a rental car for one day, just enough for us to drive to DISapalooza 2011 at The Wizarding World of Harry Potter.)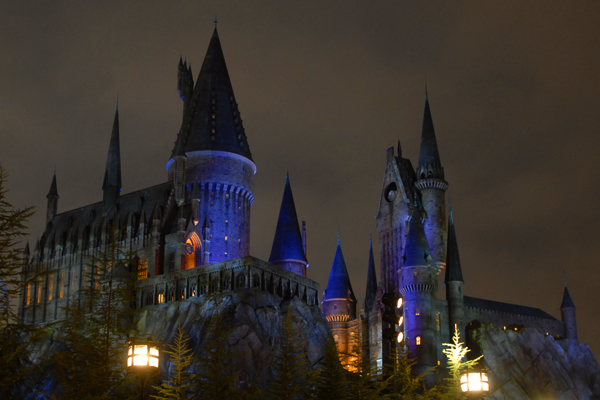 With that in mind, I elected to pick up a car from the Dolphin rental counters.  I should have taken the hint when I walked from Hollywood Studios (remember, there isn't direct transportation to the Dolphin from Animal Kingdom Lodge) faster than it would have taken for me to ride a Friendship Boat.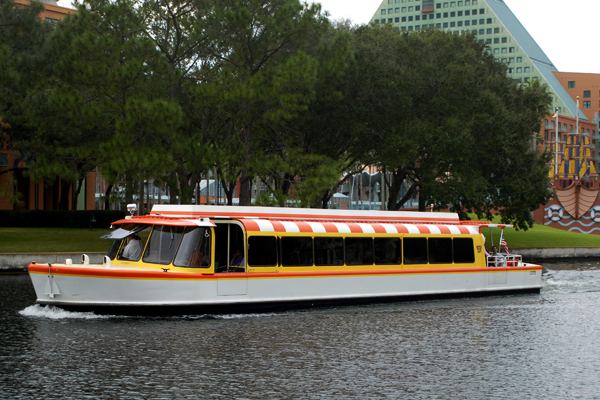 Even so, as I was walking to the Dolphin, I was online checking the price of a car for our entire stay.  Hindsight being perfect, I wish I had spent this relatively modest additional amount, but I am getting ahead of my story.
While I don't blink much at the cost of eating in restaurants, even I agree that most meals at Walt Disney World cost somewhere between "ouch" and "I feel faint."  Originally, we planned to have a romantic dinner at Narcoossee's, Afternoon Tea at the Garden View Tea Room but do other meals more modestly.  Renting a car even let us make a Publix run.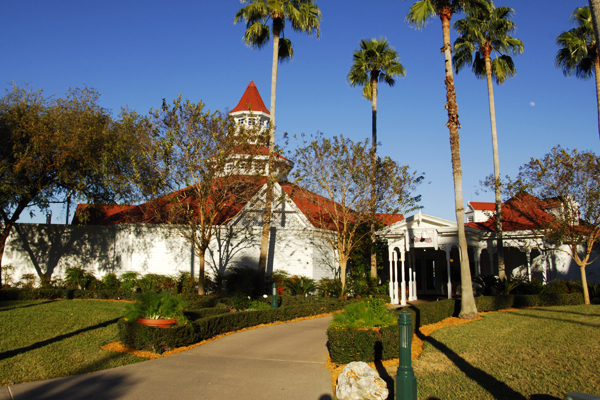 When "free" dining became available, I went hog wild, adding dinner reservations at Chefs de France, Boma, and making sure we were where we wanted to be (typically Sunshine Seasons Food Court) to use our counter service credits.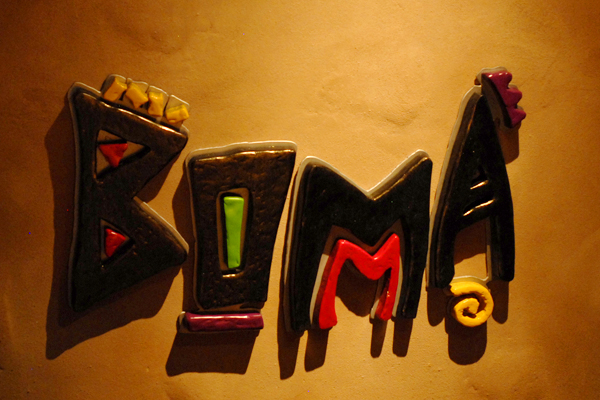 It never dawned on me to question whether it was realistic to get all of these meals and events done in only three and a half days, especially when we were relying almost entirely on Walt Disney World transportation.  I thought my commando touring days were over but, apparently, "commando free dining" runs just as strong.
So, with this kind of a schedule, is anyone shocked that on Tuesday (our third day) when we had Afternoon Tea scheduled for 2 pm, I had a meltdown when I had to wait 45 minutes for the bus from Animal Kingdom Lodge to Hollywood Studios.  (Yes, I foolishly planned on going to Hollywood Studios the same day we planned on being at the Grand Floridian by early afternoon.)
Now even though I'm admitting I bungled it this time, don't take me as saying I let this ruin our trip to Walt Disney World.  A lot of things went right.  We immensely enjoyed DISapalooza 2011, the podcast taping and having diner with friends. And, of course, I took more photographs than necessary, especially of this giraffe having dinner in the savannah of Animal Kingdom Lodge.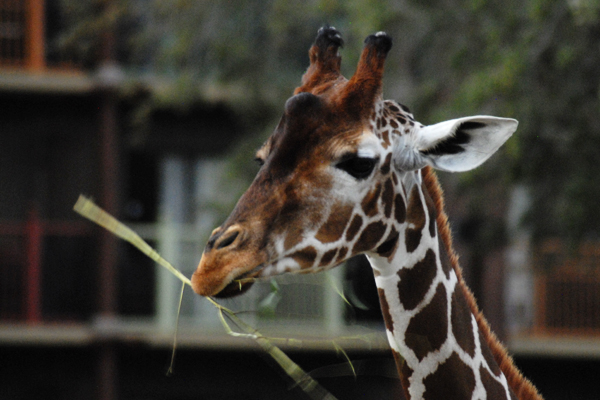 In the euphoria of getting "free" dining, I forgot what makes a trip to Walt Disney World meaningful to us: spending quality time together having fun.  Had I done that, perhaps I would have had time to visit Animal Kingdom, seen the Osborne Family Lights and The Magic, The Memories and You, instead of spending a morning at Hollywood Studios fuming about Disney transportation.
For a long while, I blamed Walt Disney World Transportation; I even blamed "free" dining.  It is too simplistic to blame Disney.  Having a rental car might have gotten me to Hollywood Studios sooner, but driving has it own hassles, especially if you leave property, run out of quarters and have to take an alternate route back to Walt Disney World to avoid the toll roads.
Not using the Dining Plan seems kind of silly when it is available at no additional cost.  Disney didn't force me to use all of my dining credits.   And if you are like me and feel you have to maximize (or pinch) every vacation dollar, table service credits can be combined and used at signature restaurants so that three full meals and afternoon tea (which is quite filling) aren't crammed into one short trip.
I'd like to think I've learned my lesson.  Free dining and Disney transportation work great for many people.  But if I use them again (and I'm ambivalent at best), I'll need to remember that there are attractions I like much better than a Disney bus and that I don't go to Walt Disney World for the food.
Category: Disney World