Some of us are born to be bad, but that doesn't mean we have to like it.
Walt Disney Animation Studios and Emmy-winning director Rich Moore (The Simpsons and Futurama) have teamed up to create an exciting new film called Wreck-It Ralph, which will take viewers on a video-game-hopping journey this fall.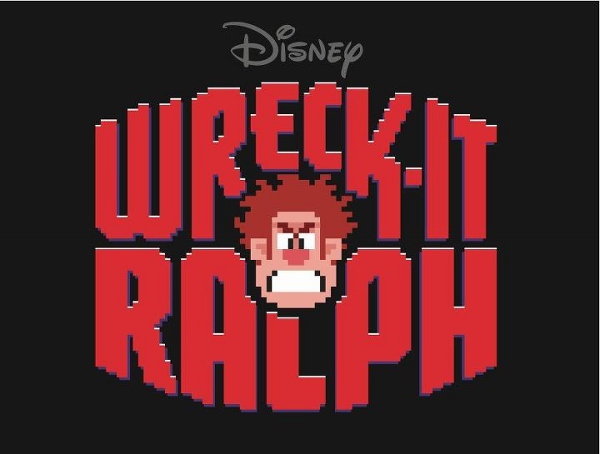 Image: Wreck-It Ralph tells the story of a "bad guy" searching for his inner "good" in an 8-bit arcade world.
The film, which hits theaters in Disney Digital 3D on November 2, 2012, tells the story of Ralph (voice of John C. Reilly) who is determined that, even though he was born to be bad, he can still be good.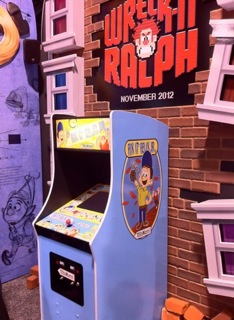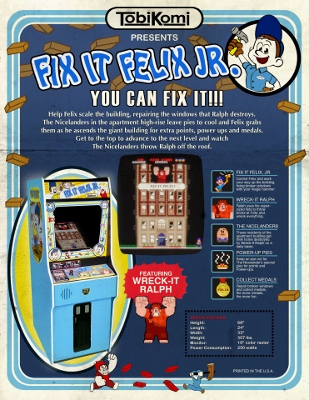 Images: The original Fix-It Felix arcade game featuring Wreck-It Ralph.
Tired of being overshadowed by his arcade game co-star, Fix-It Felix (voice of Jack McBrayer), Ralph escapes and travels into the worlds of nostalgic video games of the past and the realistic ones of the present. Along the way, he sets out to reinvent himself as the "good guy" unlike the role he was set to play in his original home.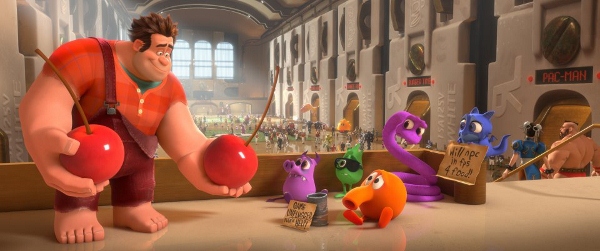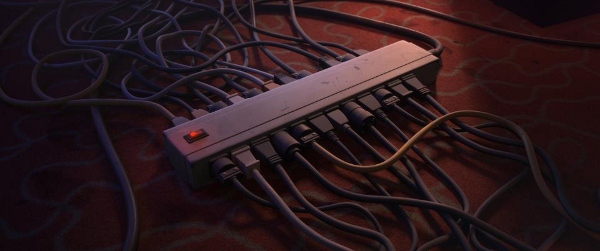 Images: Ralph makes new friends in Game Central Station, the venue for arcade game hopping which appears as a simple power strip in our world.
Moore explains, "I love the idea of a very simple 8-bit video game character struggling with the complex question: 'Isn't there more to life than the role I've been assigned?' In his quest for the answer, we journey with our hero through three visually distinct video game worlds. It's unlike anything anyone's seen before, and I'm thrilled to be to creating it here at Walt Disney Animation Studios."

Image: Original concept art for Ralph's character and how it progressed over the course of film production.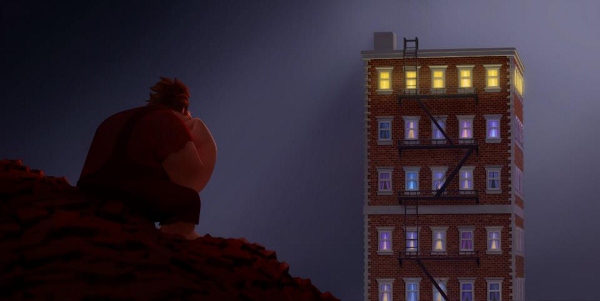 Image: Ralph bids farewell to his old world and seeks adventure in the arcade.
Ralph's escapades are soon halted when he finds himself in a modern, first-person shooter game called Hero's Duty, in which he meets Sergeant Calhoun (voice of Jane Lynch), and accidentally unleashes a deadly enemy that threatens the entire arcade. Can Ralph save the day?

Image: Gamers of all generations will enjoy spotting their favorite characters in the film.
Ralph's only hope is help from Vanellope von Schweetz (voice of Sarah Silverman), a naive trouble-making "glitch" from a candy-themed cart racing game. Can she teach Ralph what it means to be a "good guy" before it's too late and "Game Over" for his pixelated friends? Find out this fall in a theater near you!
Image & Video Credits: Disney Media
Category: News
Born and raised in New Jersey, Nicole is an avid Disney fan and frequents both Walt Disney World and Disneyland several times each year. Interests include Walt Disney Imagineering, merchandise, backstage tours, and more. Be sure to check out her other articles here on the DIS Blog!