The golden sunlight peeks through the clouds to awake the savannah at the beginning of another day. The warm breeze tickles the lush vegetation causing its leaves to rustle ever so slightly. Down below, the trickling of water calmly nudges the flamingos who raise their heads to greet the morning. Hippos surface in the pools, ostriches ruffle their feathers, newborn giraffes yawn, gazelles prance amongst the grass, and the king peers over Pride Rock. As the fearless leader peers out over his kingdom, grand adventures await. This is the start of a new day in Disney's Animal Kingdom, a 500-acre home to over 1,700 animals from around the world.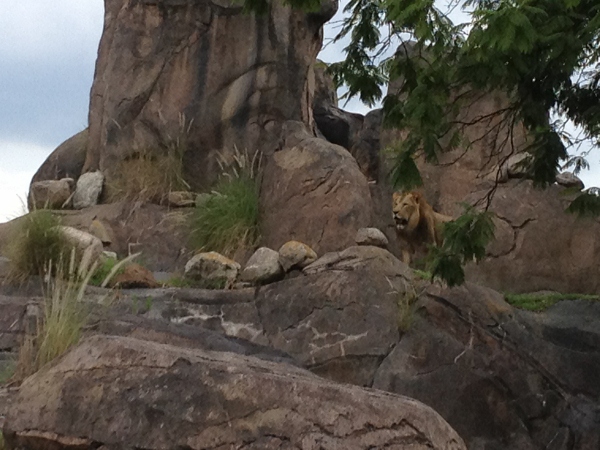 Image: Adventure awaits at Disney's Animal Kingdom Park.
I haven't always been a fan of Disney's Animal Kingdom. When it first opened in 1998, Disney Media was quick to point out that it was "not a zoo," and it most certainly is not. The largest of the four theme parks at the Walt Disney World Resort, Disney's Animal Kingdom invites guests to adventure, explore, and learn about the wild. Attractions range from wildlife treks to thrill rides; entertainment options include educational seminars and Broadway-style shows. While inside the park, guests find themselves completely immersed in seven unique areas each with opportunities to learn about life around them and how nature and conservation play a role in our ever-changing world. This was something that Walt Disney himself was committed to throughout his life, a fact that inspires much of the work done at the park.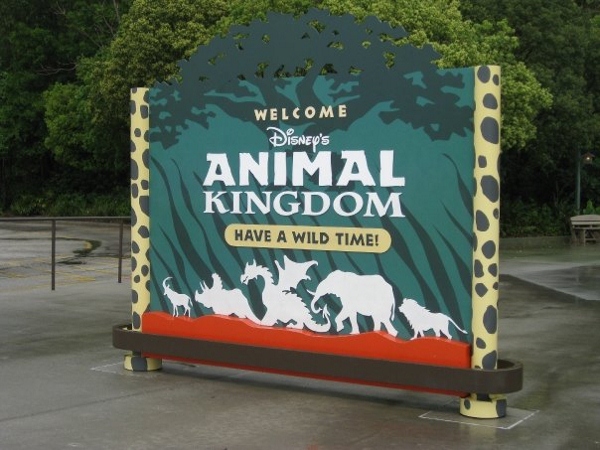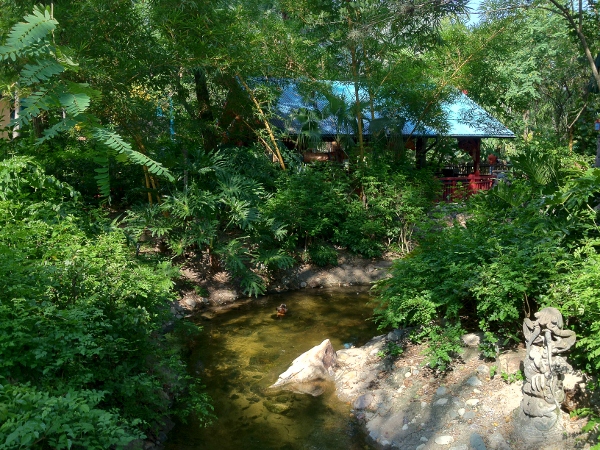 Images: Disney's Animal Kingdom was designed to provide a fully immersive experience into the wild.
My initial visits to Disney's Animal Kingdom mirrored many of guests' during its early years. The park was very hot, difficult to navigate, and void of enough experiences to make it worth spending more than a few hours inside. However, over the past several years, many improvements have been made to the park that has transformed experiences there. In fact, after these additions were made and I attended the Wild by Design Tour, Disney's Animal Kingdom has become my favorite of all the theme parks. Coming from someone who grew up on Cinderella's castle and Peter Pan's Flight, that's a big statement.
Upon entering Disney's Animal Kingdom, guests immediately find themselves in unfamiliar territory filled with tropical plants and trees, waterfalls, and a pond. Known as The Oasis, the area is filled with a shady mist and abundance of outgrown vegetation which give the illusion of entering a true tropical retreat, something that sets the stage for the park experience. The garden pathways lead to a variety of small exhibits showcasing exotic birds, deer, and wallabies. Sloths, giant anteaters, and tree kangaroos also greet guests as they trek further into the wild.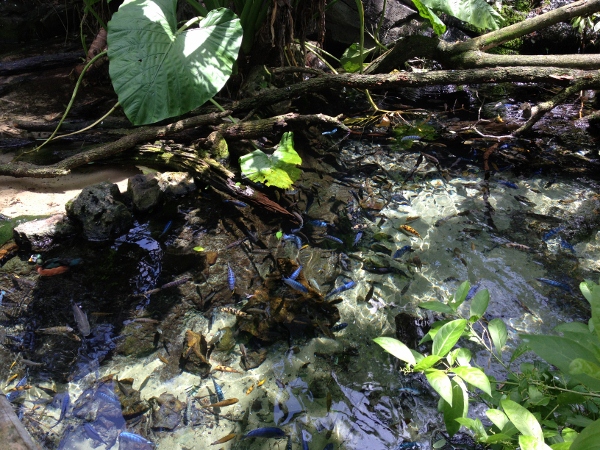 Image: Animals of numerous species can be explored along the many trails at the park.
It is this sense of leaving our familiar worlds and discovering new adventures that inspired Joe Rohde, head Imagineer responsible for Disney's Animal Kingdom, to leave no stone unturned and add the details necessary to create a fully immersive experience. The Imagineer visited various locations across the globe that influenced the development for the park and its contents.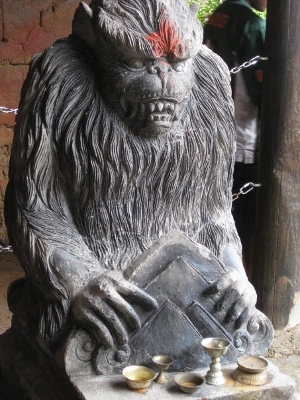 Image: Carefully selected artifacts add to the authentic experiences guests have at Disney's Animal Kingdom.
In order to accurately portray such locations as the Himalayas, for example, Rohde relied on photographs, detailed notes, and a range of artifacts from his travels some of which are now housed in line queues or other parts of the park. "Disney's Animal Kingdom was unexplored country – we were doing lots of things that had never been done before. It's hard not to see getting Disney's Animal Kingdom built as a challenge. Attempting to do so many things all in one project – it was challenging and a growth experience. We were truly learning as we were doing," he explained.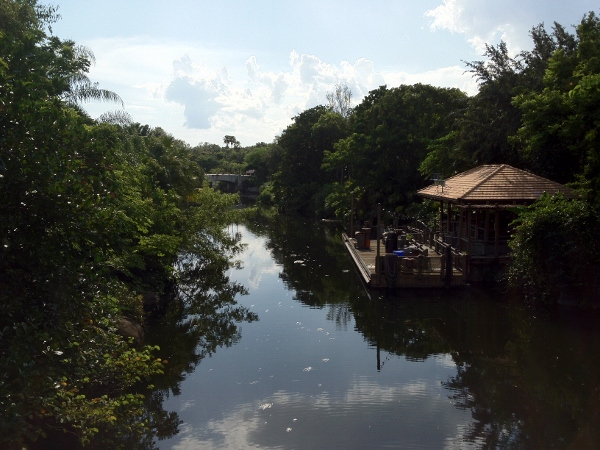 Image: Looking over the bridge in Discovery Island.
The Oasis leads to a bridge crossing of Discovery River where guests first receive a glimpse of the magnificent Tree of Life. There in Discovery Island, it is difficult to ignore the sight of this 14-story tall and 50-foot wide sculpted tree which serves as the centerpiece and icon for the park. Surrounding the tree, one will find the Discovery Island Trails, walking paths that provide a closer look at the 325 animals carved into the Tree.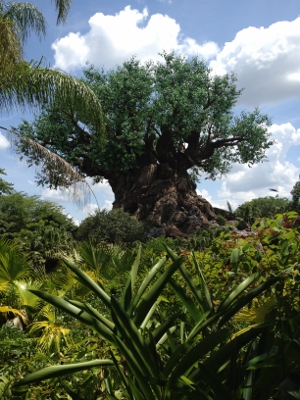 Image: The Tree of Life serves as the center-point for the park.
While strolling down the pathways and trails, guests cross wooden bridges and cave-like tunnels bringing them closer and closer to carvings of exotic creatures from around the world. It took Disney Imagineers and 20 experienced artists 18 months to create the tree. This alone is worth some time and exploration. Each time visiting the Tree, I see new animals and details; fish, snakes, rhinos, deer, eagles, pelicans, gorillas, and more are all represented. One could easily take a healthy length of time just enjoying the Tree of Life and appreciating the work that led to its birth. Along the way, you'll also encounter real-life animals such as Galapagos tortoises, lemurs, kangaroos, river otters, and Tamarin monkeys. Inside the tree itself, you can have a very personal experience with some friendly and not so friendly insects at It's Tough to be a Bug.
Circling the Tree Life are paths to the other exploratory areas of Disney's Animal Kingdom: Africa, Camp Minnie-Mickey, Rafiki's Planet Watch, Asia, and Dinoland, U.S.A. Each of these sections has its own unique theming and attractions; all mesh together in such a way to bring the entire concept of the park as a whole together. In doing so, guests are free to adventure throughout  whether it be trekking gorilla paths, traveling back in time for a visit with dinosaurs, or braving the climb to the top of Mount Everest. In my next installment of "Rediscovering Disney's Animal Kingdom," we'll take a closer look at how each section provides opportunities for you and your family to explore, wonder, and venture into unknown territory as well as how Disney Imagineering is improving them for your enjoyment.
Credits
Disney Parks Blog – Joe Rohde Interview
Disney Parks Online
Image Credits
N. Mancini
Category: Disney World, Editorials
Born and raised in New Jersey, Nicole is an avid Disney fan and frequents both Walt Disney World and Disneyland several times each year. Interests include Walt Disney Imagineering, merchandise, backstage tours, and more. Be sure to check out her other articles here on the DIS Blog!