Photo gallery of the Lion King suites
I may have found a new favorite resort at Walt Disney World.  We spent last weekend in the new Lion King Suites at Disney's Art of Animation Resort. We had previously stayed in the Cars Family Suites in June 2012.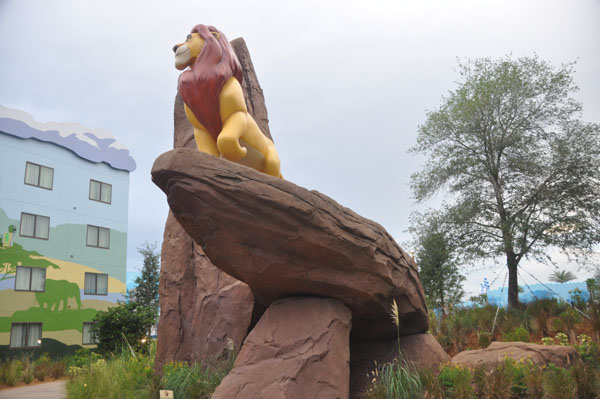 It was just my daughter and I staying there this time.  We really appreciated having separate sleeping areas.  I claimed the bedroom while my daughter slept on the pull out sofa in the living room.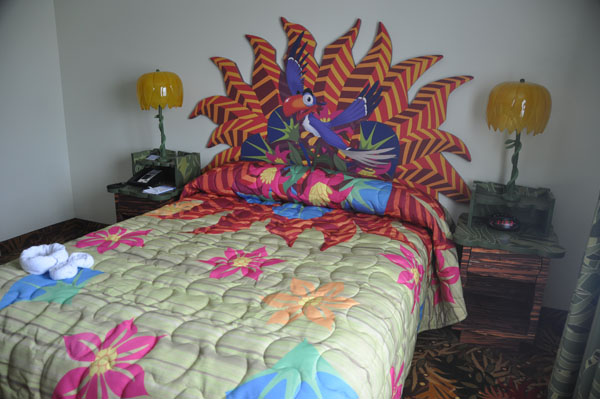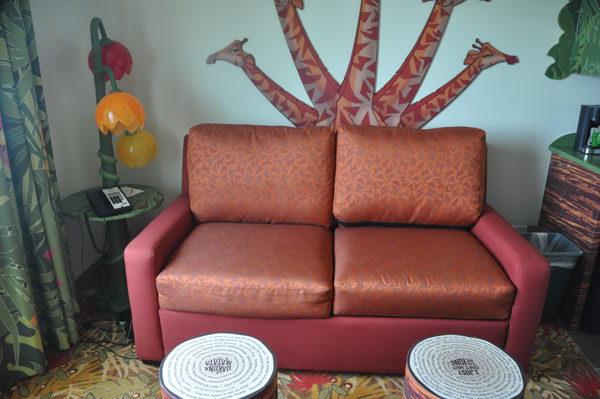 We like staying here because there is plenty of room to spread out.  You can sleep 6 in these suites if needed.  The dining table as you enter the room folds down to reveal a bed.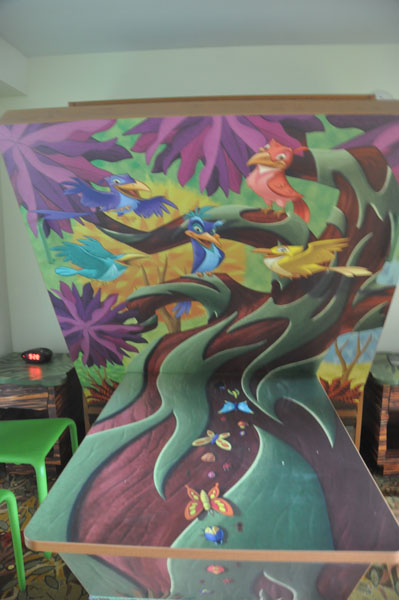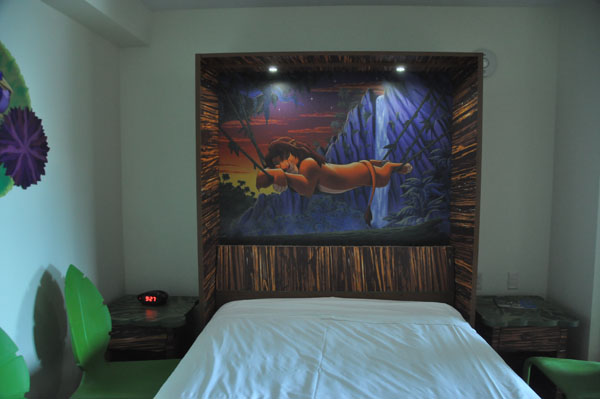 If you are a fan of the movie Lion King you will find plenty of details in the room.  My favorite was the tables in front of the sofa.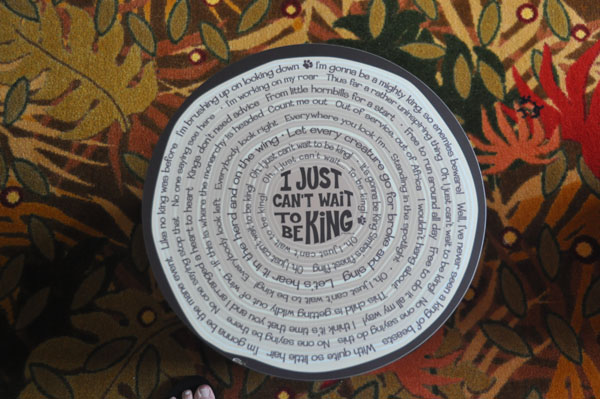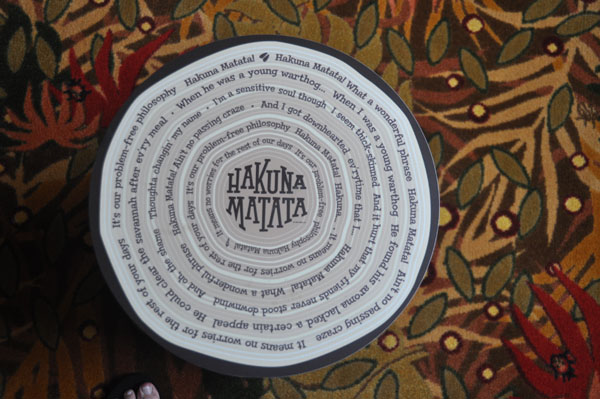 Be sure to look down at the carpeting and you will find hidden Mickey's. I just start wondering what that meeting must have been like when they went to purchase the carpeting.  Just imagine getting a large order for carpeting that contains all these details.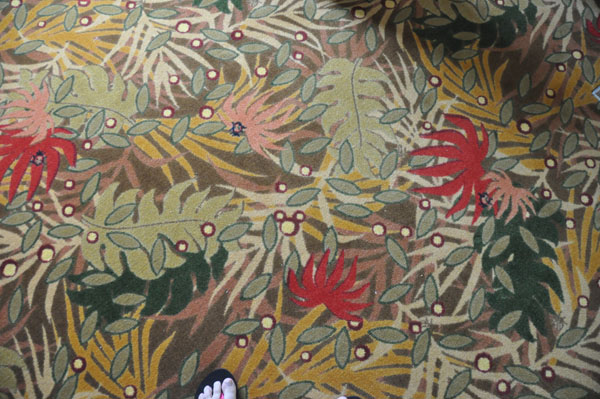 The carpeting in the hall was fun too!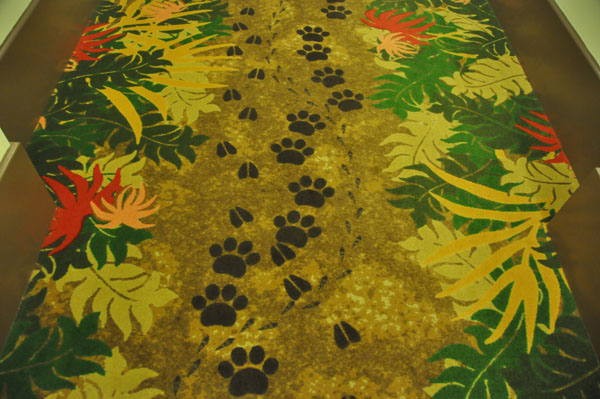 We were there on a rainy weekend but enjoyed spending time in the room.  We loved the theming in these rooms but our personal preference would be the Cars Suites.  I also enjoyed walking the hallways to see the different murals on the walls.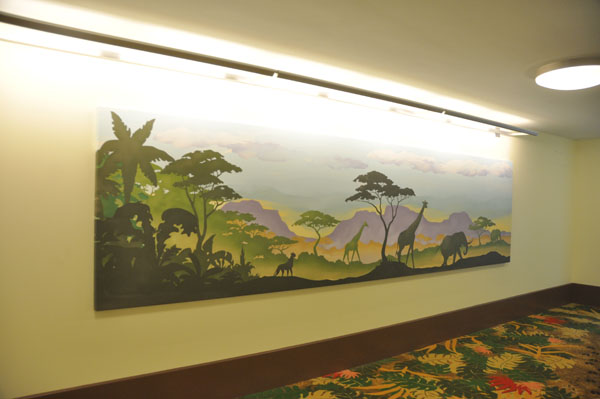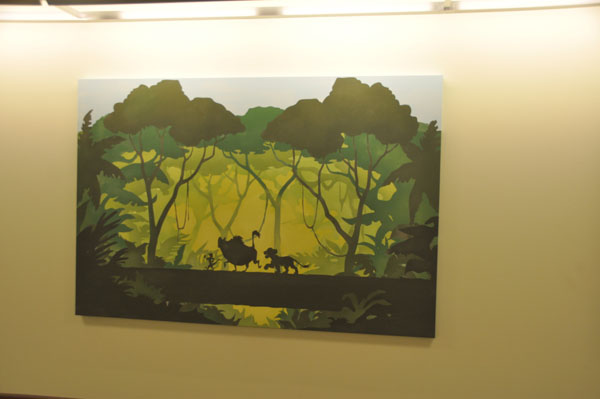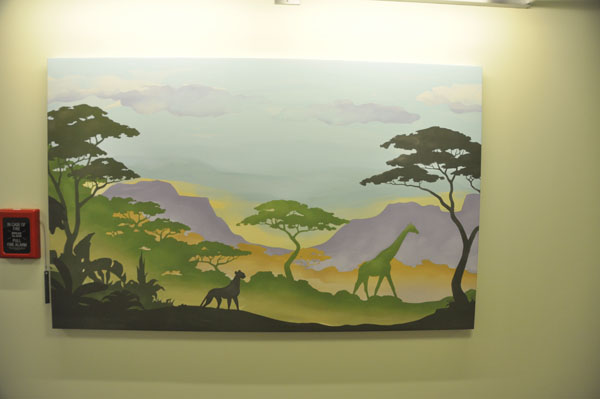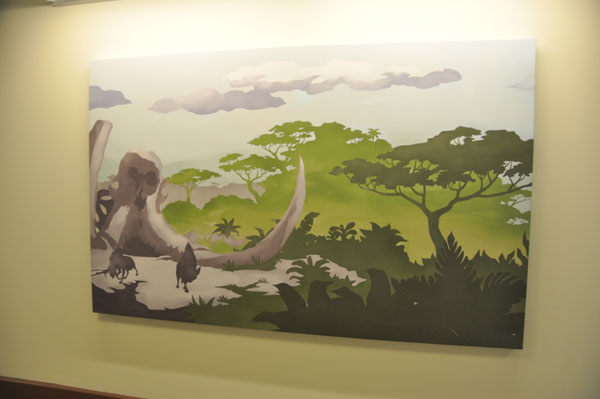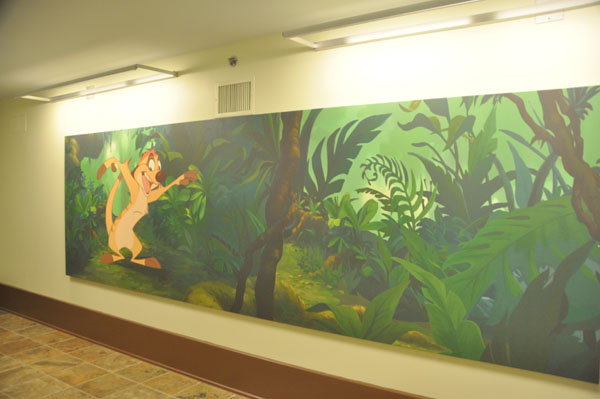 We did get to use the Nemo pool several times but were looking forward to the movie they play by the pool nightly.  The first night it was shown inside because of the weather.
I found that taking the bus from our resort was quick and efficient.  When we stayed there in June the bus departed through Pop Century adding extra time to get to the parks.  This time they departed using the front gate.  We never waited long for a bus at the park or resort.  In fact we took rode quite a few buses just to get an idea of how long it would take us to get to the theme parks.  We never had a bad experience and it was nice not driving for a change.
Outside the building there are lots of great details from the movie.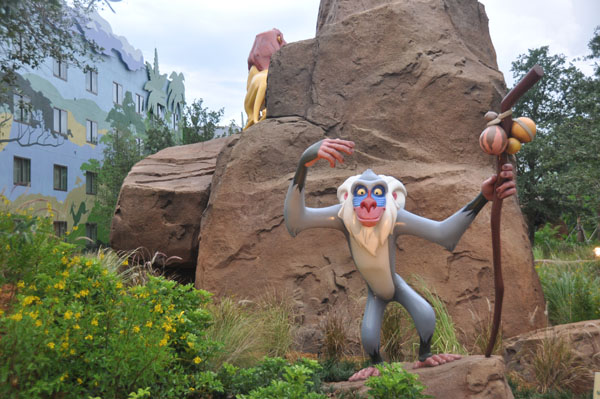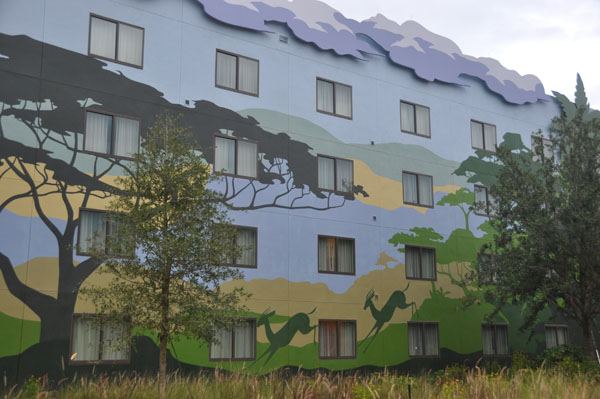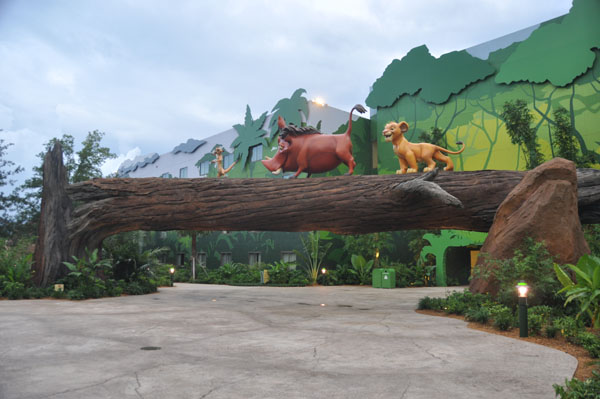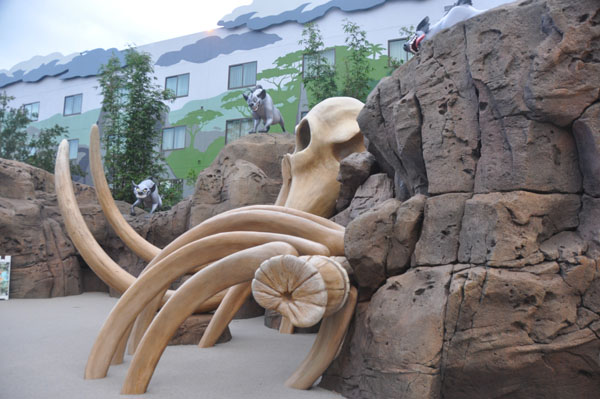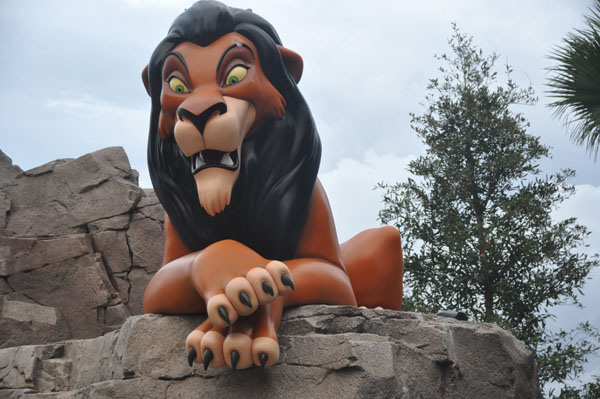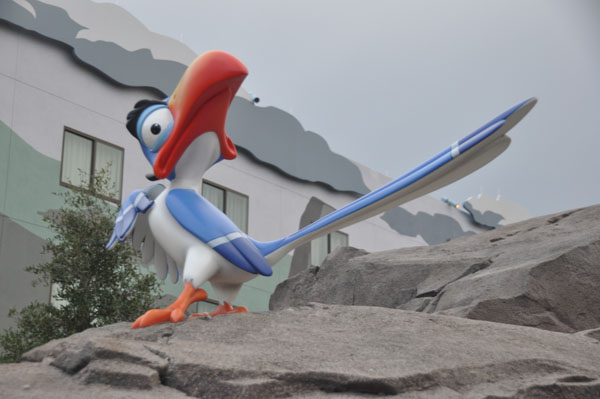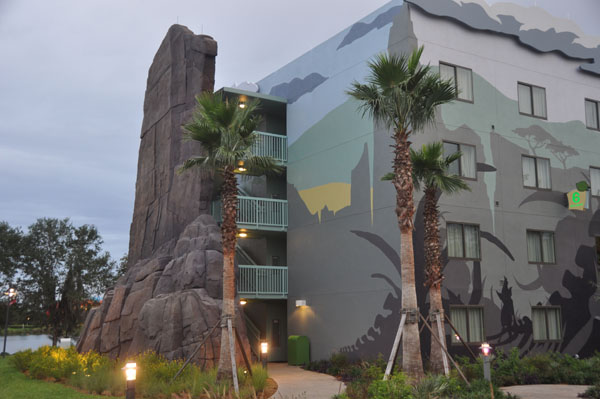 Many people have criticized the pricing for this new resort.  We found it to be a great deal with all the extra space in our room.  I can see us staying here many more times.  It would be perfect if you have a larger family instead of having two separate rooms. I am sure we will be staying in the Little Mermaid rooms when they open but I am spoiled now by the extra room in the suites.
Have you stayed here?  What did you like about the resort?
Category: Disney World