Two words: Cobb salad. What's not to love? Finely chopped greens, turkey breast, egg, bacon, chives, blue cheese, and Cobb dressing. It's enough to make me salivate on my keyboard. And, who has the best Cobb salad? The Hollywood Brown Derby in Disney's Hollywood Studios. That's where this all began: me having an incredibly peaceful lunch during a sweltering summer day at the Studios. As time passed, I really found that I was onto something a bit ironic and thought-provoking. Join me as we flash back to this day in June and contemplate whether or not Walt Disney World quick service (QS) really lives up to its intentions.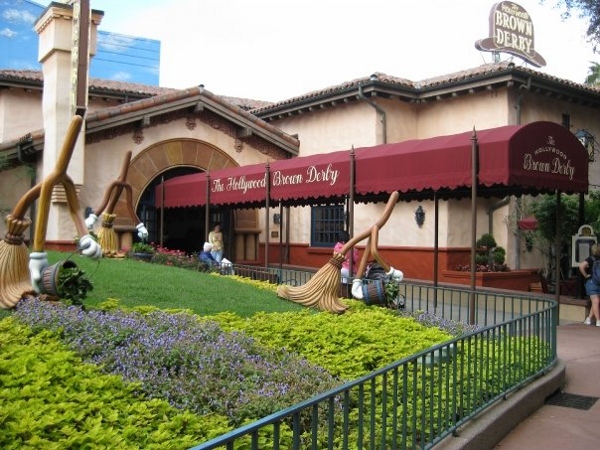 Image: Have the prices of quick service meals increased to equate those at table service restaurants?
After enjoying a fresh, yet satisfying lunch, it was as if a light bulb started flickering in my brain. Something was off here. I was comfortably seated in a very posh restaurant away from the summer madness of the parks and filled to the brim. Still, something was causing me to wonder. Once I received the bill, it became clear. I looked down at the receipt at the grand total: $15.98. Could it be? Did I actually just dine at The Hollywood Brown Derby and pay a price comparable to that of the lunch I had the day before at the ABC Commissary? Has the price of quick service meals increased so much that they are not far from the cost of a sit down meal?
The answer would be a resounding "yes." The cost of quick service meals throughout Walt Disney World have gone up quite a bit in the past several years; so much so, in fact, that they are not that much less expensive than having a typically more enjoyable meal at a table service restaurant (TS). Let's look at the math here…
My lunch at the Derby consisted of bread service and ice water…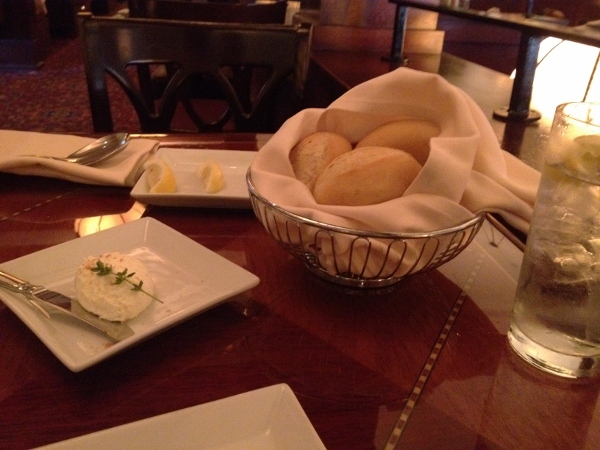 and the ever amazing Cobb salad.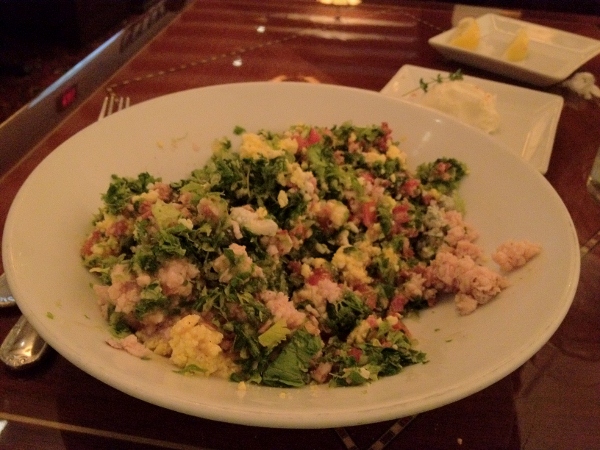 The total came to $15.98 plus tip which brought it to $18.38.
When dining at the Commissary, I ordered a standard cheeseburger ($8.29) and Dasani bottled water ($2.50). The total came to $10.79 for a lunch that was your standard quick service fare: nothing special – less fresh and filling. I realize I could bring the price down by asking for a cup of ice water, but I wanted the option to bring my water bottle with me.
Which experience was better? Undoubtedly that of The Derby. This had me wonder then, were the extra few dollars worth a larger portion, fresher food choices, and a more relaxing atmosphere? I'd have to answer that this definitely was the case.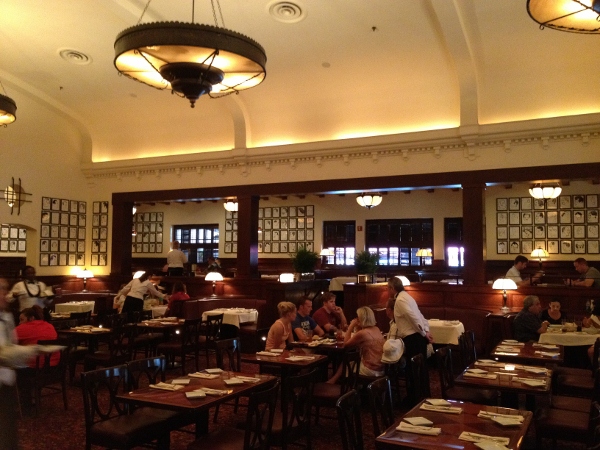 Image: The charming atmosphere of The Hollywood Brown Derby.
Now, don't get me wrong. I realize that not all entrees at table service restaurants fall into this price range. However, we can't deny the fact that quick service meals are becoming more and more expensive. For just a few dollars more, a completely different and, at times, more enjoyable experience could be had.
Let's look at a few other comparisons and their prices:
Magic Kingdom:
Epcot:
Disney's Hollywood Studios:
Animal Kingdom:
One can clearly see that there's only a few dollars' difference between the quick service and table service options. This really goes to show that quick service prices are not far behind from sit down meals.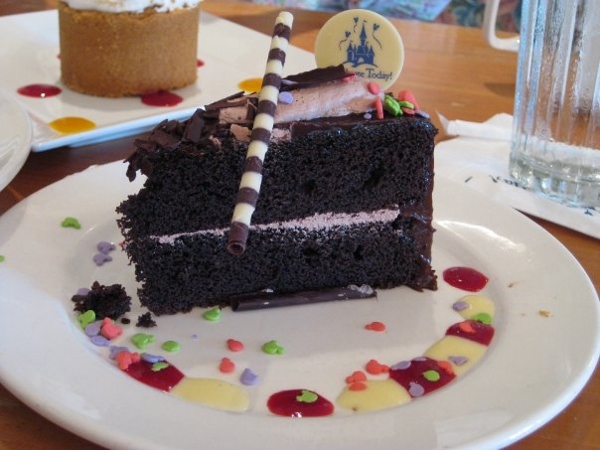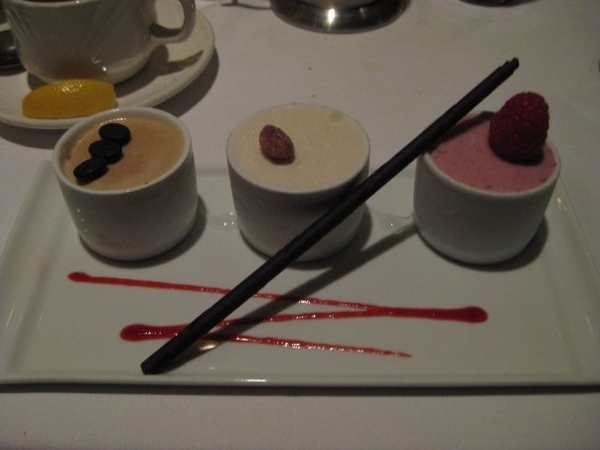 Image: Table service restaurants offer a variety of options that are not normally found at quick service eateries.
In terms of scheduling, I also found that the amount of time spent at either a quick service or full restaurant was not that different either. Unless you time your meals to avoid "mealtime rush hour," you will find yourself waiting in potentially long lines at quick service windows. However, if you have a reservation for a table service meal, this is not going to be the case. With this being said, some might argue that restaurants require more time away from the parks. This can be true; typically, meals there take a minimum of an hour and sometimes longer. My meal at The Derby though, took 45 minutes – a few minutes longer than eating at a quick service option somewhere else in the park.
The bottom line? Do what's right for you during your vacation. If you are able to spare a few more dollars and minutes for a table service experience, I would not avoid it. Many guests are under the assumption that you cannot dine cheaply at full restaurants and that they significantly cut into park time. However, it can be done (as shown in the figures above) for just a few dollars more than what you'll pay at quick service and without sparing too many more minutes. The added benefit of time away from of a busy theme park, more comfortable atmosphere, wait staff/bread service, and larger portions and food options seems to more than compensate for the difference. So, if you are one to avoid taking a break at sit down restaurants, reconsider. They can only add to your vacation and its enjoyment.
Image Credits: N. Mancini
Category: Dining, Disney World, Editorials
Born and raised in New Jersey, Nicole is an avid Disney fan and frequents both Walt Disney World and Disneyland several times each year. Interests include Walt Disney Imagineering, merchandise, backstage tours, and more. Be sure to check out her other articles here on the DIS Blog!