I love the fact that I get to visit the theme parks at Walt Disney World several times a week.  I am always listening to what first time visitors are saying as they are walking along.  Sometimes I find myself shaking my head at some of the things I hear them saying!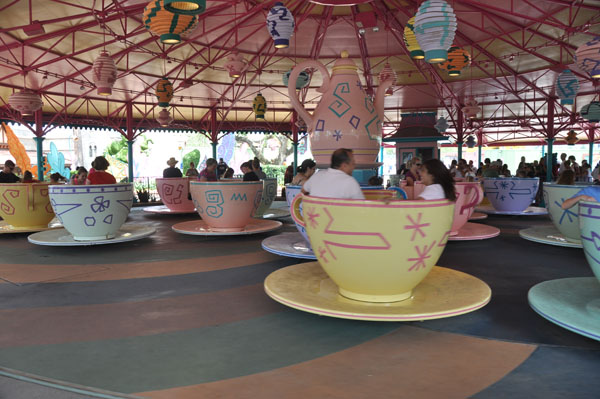 So let's talk about some common sense things you can do when visiting Walt Disney World or other theme parks. The best piece of advice is to not wait until you are here in Florida to do your research about Walt Disney World or the other theme parks in the area.  Take some time before you leave home to become familiar with the theme parks.  Knowledge is power to make the most of your vacation time. Here are some hints and tips I usually share with first time visitors.  These tips will also come in handy if you have visited more than once! Take time to read the signs throughout the parking lot and theme parks.  Disney puts the signs there to help make your trip easier.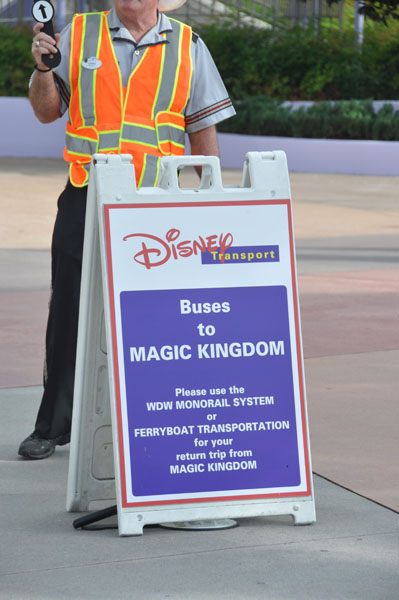 Let's start with the Disney transportation system.  You should plan on allowing an hour and 15 minutes to arrive at a theme park if you have made dining reservations when using Disney transportation.  You may arrive sooner, but it is best to allow plenty of time just in case.  You may find when you are waiting for a bus that a number of buses for other destinations arrive before yours does.  When you see the bus approaching you should start to fold up your stroller before you reach the bus. Don't hold up others in the line because you are still taking your diaper bag and other items out of the stroller.
If you are taking the monorail, my unscientific observations show that the right line going up to the platform moves much quicker than the left line.  Strollers can be left open on the monorails (they must be folded on the buses), but if you don't have a child in the stroller, it's polite to fold it up when you are in the monorail car.  More people will then have room to board your car.  You should also think about bringing hand sanitizer when you use the monorail.  Just think of all those hands that have held the pole in your car and you will want to use the sanitizer when you get off. As you are walking through the parks and attractions try to avoid holding the handrails for the same reason.
If you are driving to the theme parks have your money, ticket, etc. ready when you reach the auto plaza.  Don't start fumbling for your money when you are at the booth. If you are a resort guest be sure the cast member can see the parking tag on your dashboard.  If you are showing your annual pass (to park free) be sure to hold it so the cast member can see the back of the ticket.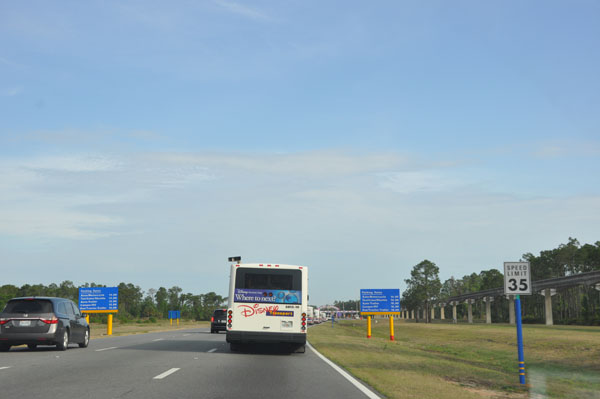 If you are using the parking lot trams be sure to fold up the stroller before you reach the tram door. I saw something new last week when I was at Magic Kingdom.  There were several families gesturing wildly that the tram had passed their row.  Disney has designated stops in the parking lot and the tram does not stop when you raise your hand to indicate your row.  Be sure to mark down where you are parked.  I can't tell you the number of people I see looking for their car. I also make a note on my iPhone of the row and time I parked.  If you remember the time you parked you can flag down a cast member and they can give you the general area they were parking at your arrival time. I have also taken a picture of the row marker to remember.  I see so many excited people jump out of their cars and head for the tram I have to wonder if they will still remember where they parked at midnight.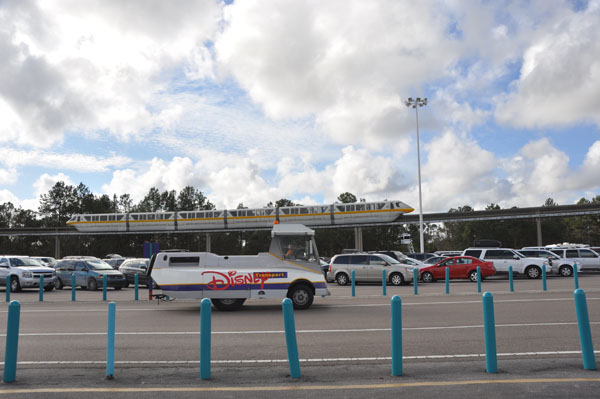 Visiting the theme parks is a great place to remember to use your manners. If you bump into someone say excuse me. If it looks like someone is headed right for you move out of the way. "Pack your patience" is what I always say when I head into the theme parks.  Patience goes a long way when you are dealing with large crowds.
Be prepared for sticker shock when you enter the parks.  Again, a little advance planning will help you when planning your budget for the parks.  You can find the menus at all the restaurants so you can decide ahead of time if you want to eat at a quick service or sit down restaurant.  If you are planning on a sit down restaurant Disney allows resort guests the opportunity to book their dining reservations 180 days in advance.  Don't expect to walk up to the more popular restaurants and get seated. If you are at a quick service location take the time to look at the menu before getting in line.  Don't be that family that looks up in shock when the cast member asks them what they would like.  Ask your children before you enter the line what they would like to eat.  Be aware that most of the food ordering kiosks have a line on both sides so don't be upset if the cast member turns to the other line to take their order.  You will be next. I have seen many upset people say something when this happens. Another tip to avoid the lunch crowds, eat before or after the peak times.  You would be amazed how quiet the food areas are at 11:30, wait until 12:30 and they are swamped.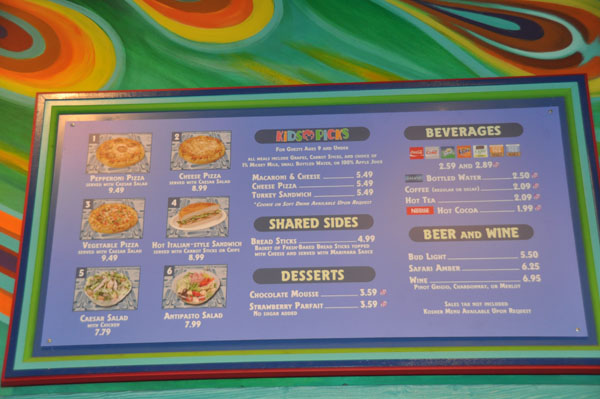 Next time I will share some hints and tips to make sure you have a magical day!
Category: Disney World