Disney released its third quarter earnings report today.  As usually happens, along with the written report Disney Chief Executive Officer (CEO) Bob Iger and Chief Financial Officer (CFO) Jay Rasulo held an "earnings call" to announce the results and answer questions from investment company representatives.  (A transcript of the call will be released in a few days.)
Iger started off the earnings call saying he wanted to discuss the status of capital spending at the Parks and Resorts.  He then listed the "significant investments" Disney made in the domestic theme parks, from the Disney Fantasy to Cars Land at Disney California Adventure to the Fantasyland Expansion at Walt Disney World (which will have its grand opening on December 6, 2012).
At the end of this list Iger explained that FY 2012 will be the "peak" year for capital expenditures in domestic parks.  He emphasized, however, that Disney expects each of the capital investments to deliver "strong returns on invested capital."  The clear message to investors, it seems, is that Disney has had a "phenomenal" third quarter (and fiscal year to date) and that is, at least partially, the result of the capital expenditures made in prior fiscal years.
Jay Rasulo then gave details for Disney's major divisions.  Operating income (basically, profit) at the Parks and Resorts (which includes Disney Cruise Line and the International Theme Parks) was up 21 percent increase (as compared to the same quarter in 2011).  Rasulo said that domestic parks revenue increased due to higher guest spending and attendance.  For the quarter, attendance at domestic parks was up 1 percent and per capita spending up eight percent due to higher ticket prices and food spending.  The "average per room spending" increased 6 percent driven by higher average daily rates for the resorts.  Current bookings at domestic resorts are up 4 percent while Disney Cruise Line bookings are up 38 percent.  Rasulo didn't explain why Disney Cruise Line bookings were up so dramatically but having the Fantasy come into the revenue stream likely explains a significant portion of the increase.  These figures will "normalize" in the next several quarters.
In last year's earnings call, Iger referred to Disney California Adventure (before the renovations) as a "miss, creatively," but in today's call he referred to it as an "exceptional park in its own right and a perfect neighbor to Disneyland."  On most days, Iger said, California Adventure is drawing up to 50 percent of the total attendance to the overall Disneyland Resort, as compared to a 25 percent share in the past.  Rasulo later said that the Cars Land expansion is fueling a significant increase in Disneyland hotel bookings.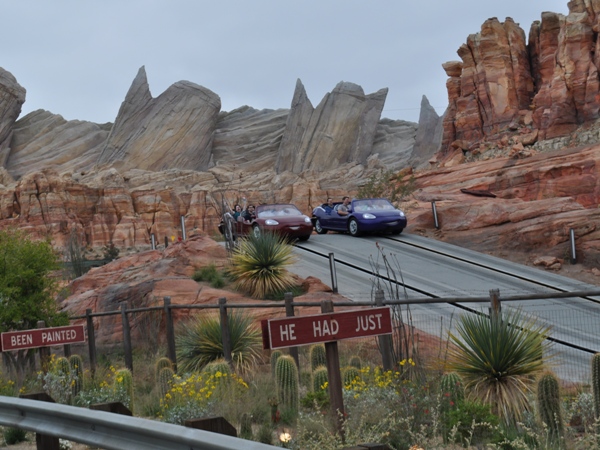 Asked to project future capital costs, Rasulo said that capital expenditures will drop, with most of the capital for the foreseeable future being spent primarily to build Disneyland in Shanghai.  There was no hint that Disney is thinking about spending the capital it would take to bring "Cars Land" to Disney's Hollywood Studios.  But when Disney's Chief Executive starts an earnings call to discuss a "phenomenal" quarter by listing past capital expenditures, don't rule out this rumor just yet.
Returning to attendance, Rasulo said that the percent of international visitors to Walt Disney World for the quarter was identical to the percent in the third quarter of 2011. International guests from Europe (primarily the U.K.) and Canada were down a "little bit" but that the "slack" was completely picked up by Brazil and Argentina.  Rasulo also said that the growth in interest from South America for Disney will likely cover any decreases in visitation from Europe.  He also volunteered that the only thing Disney is held back by from South American visits is the United States' visa policy, not a lack of demand.  Readers might recall that in January 2012, President Obama visited Walt Disney World to "discuss visa reform and making travel to the U.S. easier for foreign visitors."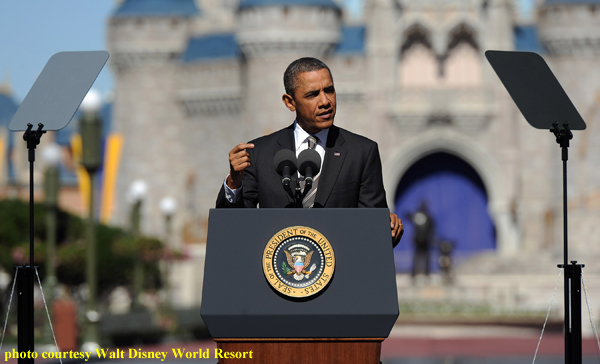 Parks and Resorts aside, the Avengers helped drive a significant 600 percent increase in Disney's earnings for its Studio Entertainment segment.  Movies like that don't come along every day but Disney, Iger said, has just signed Joss Wheden to an exclusive deal to write and direct Avengers 2 and help develop a "Marvel based series" for ABC.
Category: Disney Cruise Line, Disney World, Disneyland, News