I promised everyone construction updates on Magic Kingdom at Walt Disney World.  Finally the scrim is down on Main Street USA.  You can get the picture postcard photo of Cinderella Castle as you look down the street again.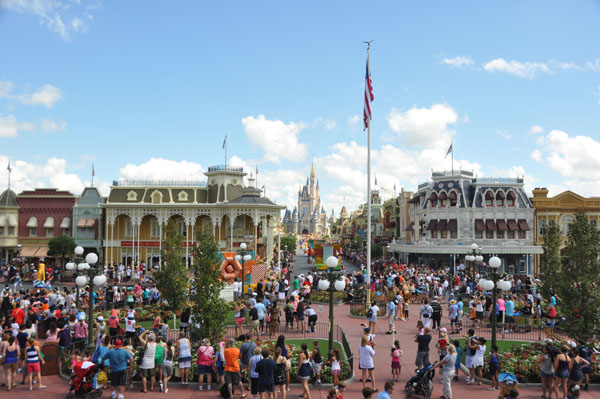 I have to admit I am a fan of the scrims that Disney puts up when they are refurbishing something in the park but understand that many feel it spoils the view.  Now you are able to get that great shot of the castle as you walk down the street.  There are Photopass photographers that will take your picture with the Castle as your background. Be sure to ask for one of the special effects in your photo.
There are still many construction walls in Fantasyland.  Once you are back in this area you will also see cranes working on the new areas.  I think I just look past them and imagine how great this new area is going to be.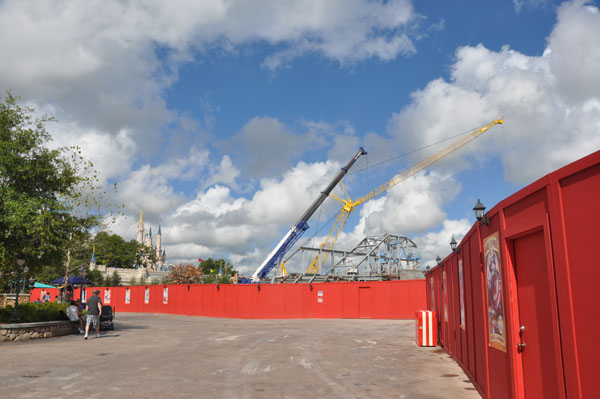 You can see from the pictures that the construction walls are different colors.  This indicates the different areas in this new area. As you exit Winnie the Pooh and turn to the left you will see what is now a pathway through the construction. To your right on the path is where Dumbo used to be, it has now relocated to the Storybook Circus area.  Just a tip for you, if you want a fast pass for Dumbo you will need to go to Mickey's PhilharMagic to get them.  The fast pass machine is not outside the attraction.  If you pick up the fast pass before you stroll over to Dumbo you will save some valuable time.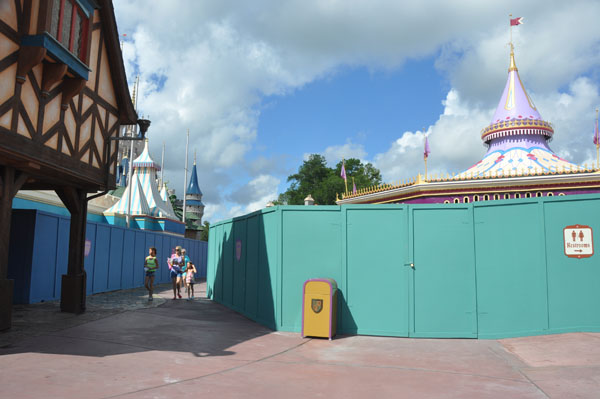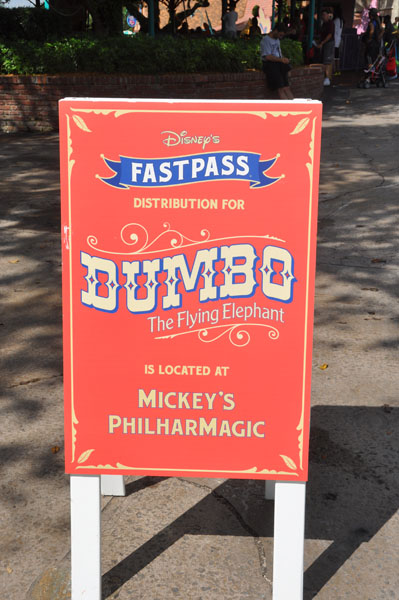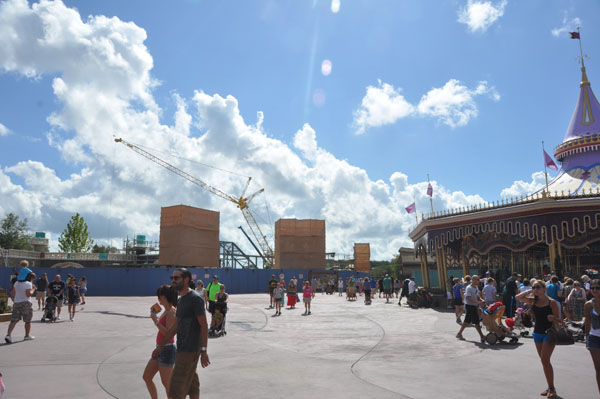 The Pinocchio Village Haus is to your left in this picture.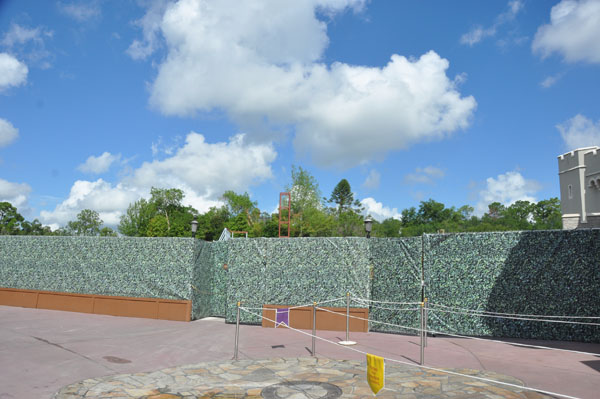 Across from Columbia Harbour House. This is the area where the old Skyway station and stroller area used to be.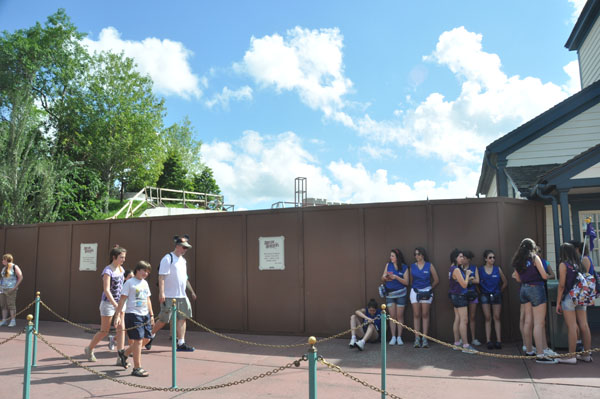 This area is to your right as you are entering the queue for Haunted Mansion.  This is part of the new Fantasyland.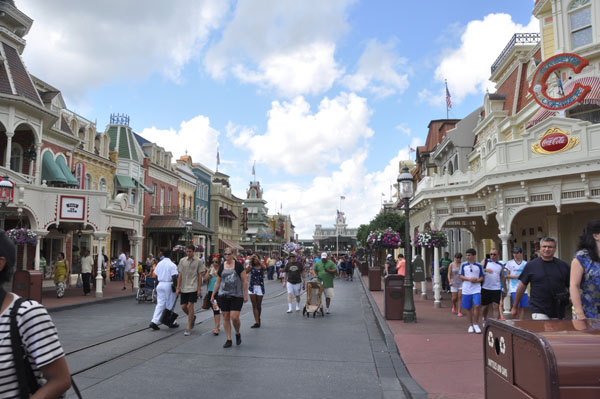 Looking down Main Street USA.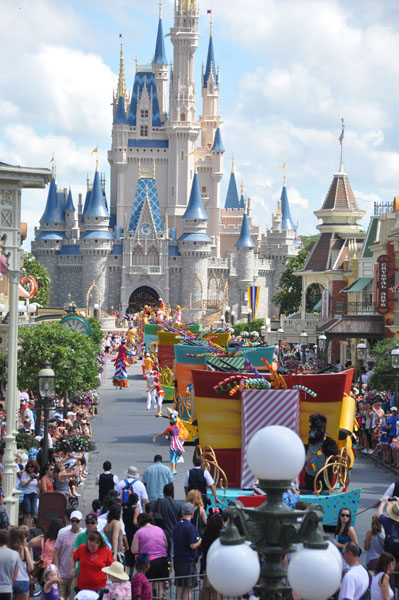 Construction is moving along.  Disney has announced an opening timeframe for parts of Fantasyland.  A generic date of "this holiday season" was given for Under the Sea – Journey of the Little Mermaid, Enchanted Tales with Belle, Be Our Guest Restaurant, Gaston's Tavern, and Ariel's Grotto.  Stay tuned for updated information as we receive it.
What part of Fantasyland are you excited to see when it opens?
Category: Disney World