Fall is right around the corner and you know what that means! It's almost back to school time! Pretty soon the leaves will be changing colors, school buses rolling down the streets, and children back in busy classrooms. And before all of that happens, there's one of my favorite fall activities: school supplies shopping! Let's take a look at how you can add a bit of pixie dust to the upcoming school year.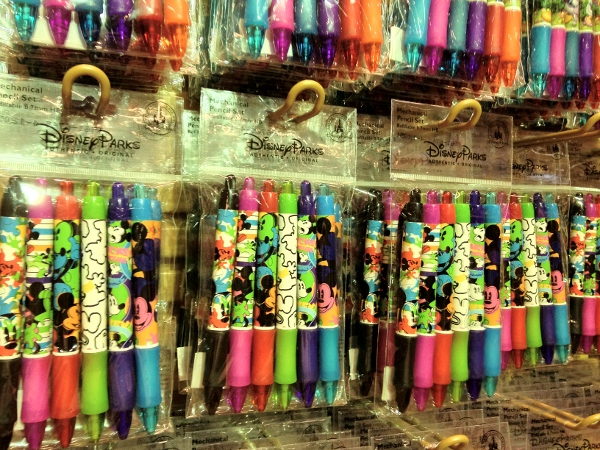 Image:  Pens, pencils, backpacks, and notebooks! Add a bit of pixie dust to your school days with specialty merchandise from the parks!
The stores at both Walt Disney World and Disneyland offer a plethora (how's that for a vocabulary word?) of items that are sure to add some Disney magic to any child's backpack. While perusing the shops a few weeks ago, I noticed everything from pencils and crayons to notebooks and backpacks.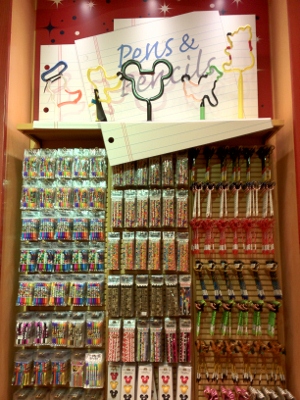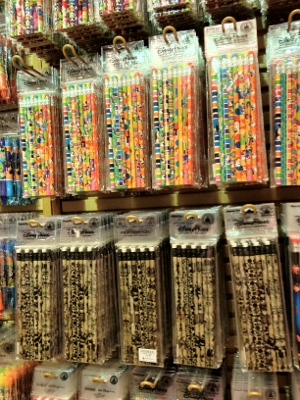 Image: Pencils available in Disney Parks can be found in a variety of styles and colors.
Brightly colored notebooks and pencil cases are for sale featuring some of our favorite Disney characters. Markers, pens, sticky notes, and even Mickey head pencil sharpeners would look great on any student's desk.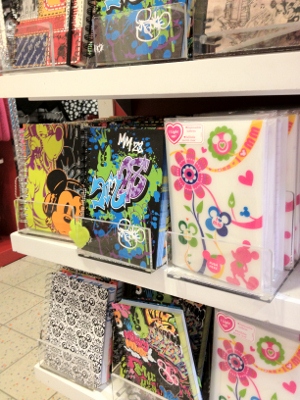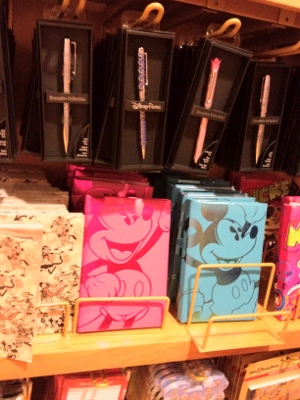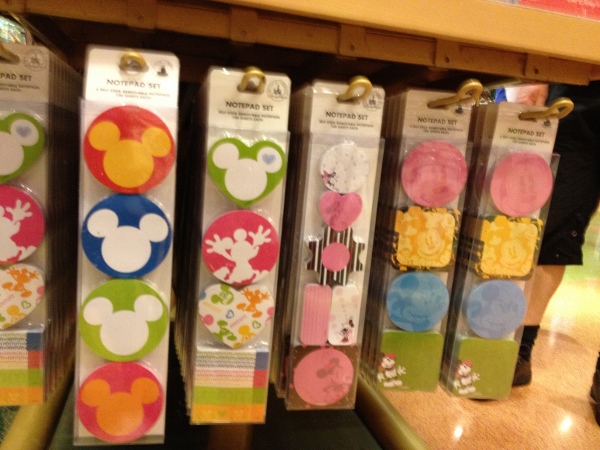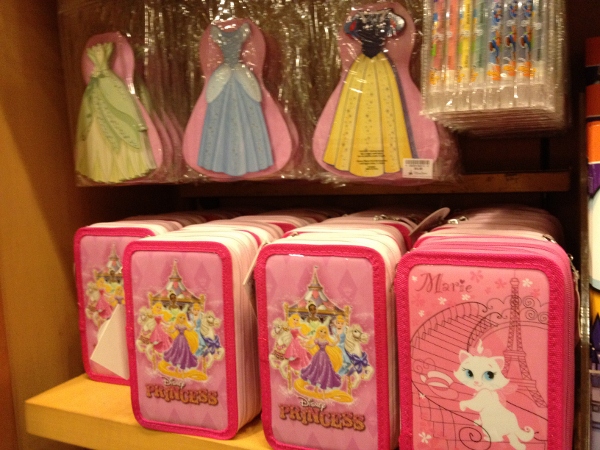 Image: School supplies featuring Disney characters is sure to be a hit this fall.
Last winter, Disney Merchandise Group released a Vinylmation series called "Nerds." The figurines included such favorites as Mickey, Minnie, Stitch, and more all dressed up for school. The popularity of this collection has now spilled over into other types of merchandise that can be found at many shops in the parks.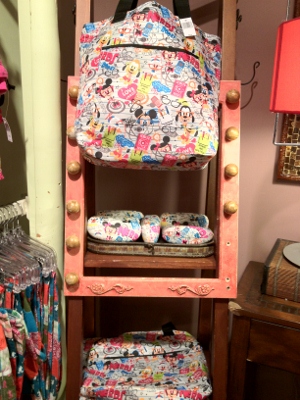 Image: The Disney Nerds Collection
One of my favorite items from the collection is the Nerds backpack. The design mimics the appearance of white lined paper with various school symbols such as pencils, notebooks, and more. It also features Mickey, Minnie, Pluto, and more in their best school uniform and reading glasses.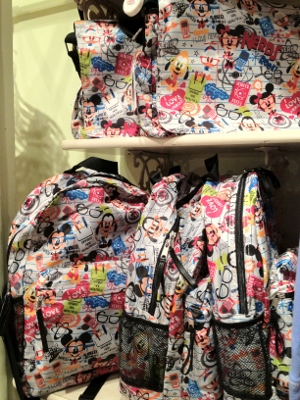 Image: The Disney Nerds Backpack
I really enjoyed looking at the school supplies that Disney Parks has to offer. You can find all of these items in most stores. With that being said, I found the best selection of items in The Art of Disney at the Walt Disney Resort in Florida and The World of Disney in both Florida and California. So, the next time you are in the parks, be sure to pick up a few pencils, crayons, or other items to help the child in your life earn straight A's this year!
Image Credits: N. Mancini
Category: Disney World, Disneyland
Born and raised in New Jersey, Nicole is an avid Disney fan and frequents both Walt Disney World and Disneyland several times each year. Interests include Walt Disney Imagineering, merchandise, backstage tours, and more. Be sure to check out her other articles here on the DIS Blog!