Generations of children knew Uncle Walt. Families gathered around the television every Sunday night to invite him into their living rooms and become mesmerized by his stories. Walt Disney was our guide through lands of magic, adventure, fantasy and a limitless future. He was our benevolent father, uncle and grandfather whose enthusiasm and optimism was contagious. When he passed away on December 15, 1966, the world mourned as it would for a beloved family member. We lost someone we felt we knew personally, and we missed him. In a way, we were Walt's children and we miss him still.
Over the decades, the generation that knew Uncle Walt has grown older and still cling to his memory. The younger generations appreciate his rich legacy of films, television shows and theme parks, but they cannot begin to know and love Walt Disney as we did. Until now. Now all of us can hear the story of Walt Disney's life and career told by Walt himself and by those closest to him – his brother Roy, his wife Lillian, his daughter Diane and his colleagues. At the Walt Disney Family Museum in San Francisco's historic Presidio you can hear Walt Disney in his own words and in his own voice, tell his own story.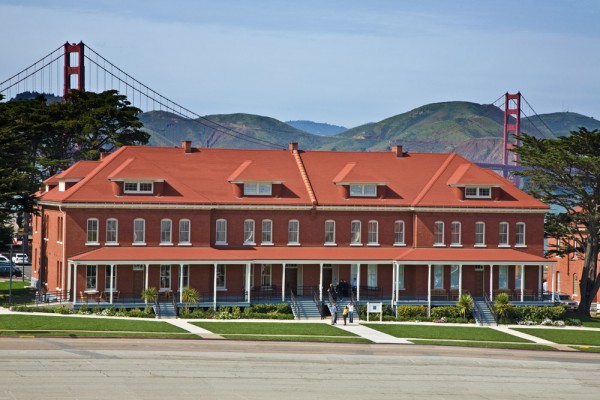 Image: The Walt Disney Family Museum
Diane Disney-Miller, first daughter of Walt and Lillian Disney, and Walter E.D. Miller, grandson of Walt Disney and son of Ron and Diane Disney-Miller, co-founded The Walt Disney Family Museum to tell the story of Walt Disney the man and give new generations the opportunity to know Walt Disney more directly and personally through video and audio exhibits. You will also see original animation art, family artifacts and photographs, personal family films, Walt's train the Lilly Belle, and a 14 foot diameter model of the Disneyland of Walt's imagination.
Image: The Disneyland of Walt Disney's Imagination
As you enter the museum, you will see an extensive selection of some of the more than 900 awards Walt Disney received for his artistic work and humanitarian service. Among them are 29 of his 32 Academy Awards, including the special Oscar for Snow White and the Seven Dwarfs which is one regular-sized Oscar with seven small ones. Also on display is some of the original furniture from Walt's Disneyland apartment above the firehouse in Town Square, including Walt and Lillian's chairs and the famous lamp that shined brightly in the window when Walt was in his park.
Image: Lillian Disney's Oscar Charm Bracelet
We then move through Walt Disney's life in chronological order through ten permanent galleries.
1. Beginnings – Walt's childhood, youth and early adulthood are illustrated by many family mementos, including his early drawings.
2. Hollywood – Walt arrives in Hollywood in 1923 and teams up with his brother Roy. View Walt's silent-film series, the move to sound, the creation of Mickey Mouse and Walt's marriage to Lillian Bounds.
Image: The Earliest Known Drawings of Mickey Mouse
3. New Horizons in the 1930s – Vintage artifacts, animation art, character merchandise and family photos tell the story of Walt's success and innovation with cartoon shorts and the arrival of Walt and Lillian's daughters Diane and Sharon.
4. The Move to Features – Original art and eyewitness accounts recreate the pioneering effort to produce Snow White and the Seven Dwarfs.
5. "We Were in a New Business" – Learn about the creation of Pinocchio, Fantasia and Bambi through rare production art and new technology. Witness the construction of the new Burbank studio.
6. "The Toughest Period in My Whole Life" – The early 1940s bring new crises including the Disney animator's strike and World War II. Examine samples of Disney propaganda and training films for World War II along with artifacts from Dumbo and the Latin American-themed films.
7. Postwar Production – With the end of the war, Walt and Roy venture into live-action production, which is chronicled in this gallery.
8. Walt and the Natural World – Walt's nature documentary film production is illustrated with specialized equipment used to produce the wildlife films.
9. The 1950s and 1960s: The Big Screen and Beyond – Walt embraces the new medium of television and creates an innovative theme park called Disneyland. This large gallery also explores the Disney attractions at the 1964 World's Fair, his ideas for EPCOT and his accomplishments and dreams in the last 15 years of his life.
Image: Gallery 9 – The Big Screen and Beyond
10. December 15, 1966 – Remembering Walt Disney. Reactions from around the world, in newspaper articles, editorial comment, and letters and telegrams present an appreciation of the joy, hope, and inspiration Walt provided to millions of people around the world.
The museum also offers special monthly programs, which are frequently presentations by artists and Imagineers who worked closely with Walt Disney, film screenings and member-only events. These events are what make the museum a special place for me. So many who worked closely with Walt, such as Jack Lindquist, Marty Sklar, Blaine Gibson, Dick Nunis, Rolly Crump, Alice Davis and Walt's grandchildren are among those who have shared their stories and memories of their time with Walt. Where else can you go and speak with people who actually walked down Main Street with Walt Disney? I also look forward to visiting the community of people that has built up around the museum who are interested in Walt Disney and his history. Similar to the DIS, the museum has become a second home for those of us who appreciate the creativity, artistry  and imagination of all those who have contributed to the Walt Disney story.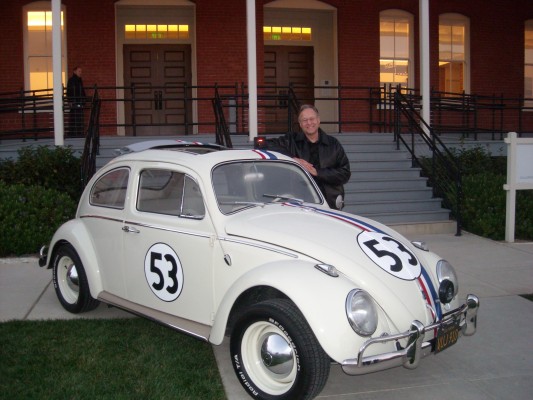 Image: I meet a Disney Movie Star at The Walt Disney Family Museum
Why is the museum in San Francisco and not in Burbank or Anaheim? Ron and Diane Disney-Miller maintain a home in San Francisco and own the Silverado Winery in the nearby Napa Valley. Most of the artifacts on display in the museum had been in storage in a warehouse on the Presidio. The distance from Burbank allows the museum to maintain the integrity of its mission to tell the story of Walt Disney – the man.
As you meet Walt Disney in the galleries, you will experience a range of emotions and come away inspired by his genius, determination, creativity, humor and concern for humanity. You will know Walt Disney. You will love Uncle Walt.
The Walt Disney Family Museum
Location: 104 Montgomery Street, The Presidio of San Francisco, San Francisco, CA 94129
Information: 1-415-345-6800 or waltdisney.org
Hours: The museum is open 10 a.m. to 6 p.m., Wednesdays through Mondays. Closed on Tuesdays, and January 1, Thanksgiving Day, and December 25.
Admission: Admission can be purchased at the door, or at www.waltdisney.org. Tickets are $20 for adults, $15 for seniors and students, and $12.00 for children 6 to 17. Admission is free for members and children under 6. Museum memberships, which entitles members to discounts and admission to special programs, are available.
Image Credits: M. Bowling & The Walt Disney Family Foundation
Category: Disney World