Breathtaking views, comforting ammenities, and amazing locations. All of these attributes make staying at a Walt Disney World resort a special part of your vacation. Whether you celebrate Disney classics over at the Art of Animation Resort or spend your time observing zebras at Animal Kingdom Lodge, you are sure to feel immersed in the unique theming. But, have you ever found yourself staying in one resort, yet dying to visit another? That's where resort hopping comes in; come along with me as I describe two ways you can "hop" from resort to resort while taking it all in.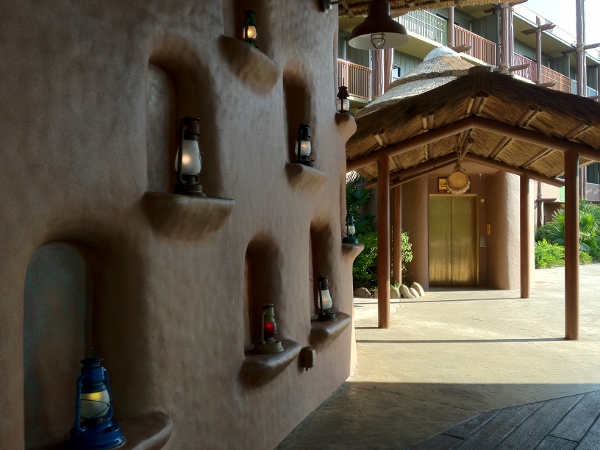 Image: Continue reading to learn the ins and outs of resort hopping at Walt Disney World!
Resort Hopping: A Definition
Resort hopping is the practice of visiting several resorts during a Walt Disney World vacation stay. According to many trip reports on the DIS Boards, it can add a lot of fun to your daily itinerary as well as provide a break from the hustle and bustle of the parks. Unbeknownst to the average Disney park guest, the practice is actually done more often than one might believe it to be. With this being said, there are also many misconceptions about resort hopping – something that prevented my doing so until recently.
Two Ways to Hop: Split Stay vs. Day Hopping
There are two different ways you can explore the resorts: booking a split stay or day hopping. A split stay involves booking one resort for the first half of a vacation and another resort for the remainder. This seems to be a very popular option for experienced guests despite its drawbacks; it does require some planning and time. As a result, I have always steered clear of doing so figuring that my park and dining time was worth more than experience two resorts or more in a trip. However, I found this to be completely opposite of the truth during my recent vacation at the World, something I'll discuss later in this article.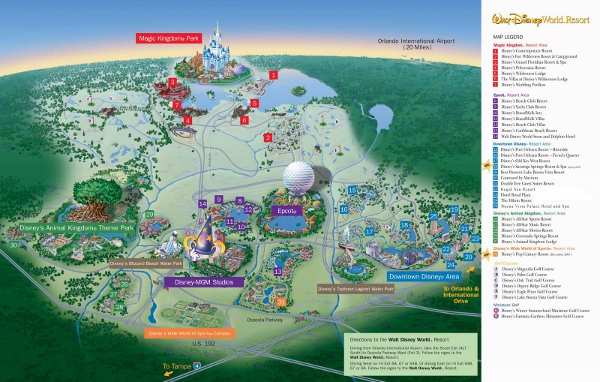 Image: Using a map, like the one above, can help you plan a resort hopping experience.
The second method of resort hopping involves taking a chunk of time one day to visit several resorts. For example, you might start out at Old Key West, take the Downtown Disney boat to Port Orleans – French Quarter (one of the stops along the way), grab some beignets for a quick snack, head to Downtown, and then take a bus to one of the Magic Kingdom monorail loop resorts. You could have dinner at Narcoossee's at the Grand Floridian Resort & Spa, take the monorail to the Contemporary for some shopping, and then head over to the Magic Kingdom to watch the fireworks. Sound like a lot of work? I think so too, but it does have some advantages which I'll list below.
The Logistics
If you're planning to try a split stay during your next Walt Disney World vacation, there are a few logistical matters that you should keep in mind. First off, decide which two resorts you'd like to enjoy. Which appeal to you the most? Which have you not stayed at before? Or, would you rather begin your vacation at a trusted favorite and then end with a new destination? Many split stay vacationers prefer beginning their trip at the more financially modest resort and then ending with an upscale choice. No matter what you choose, make sure the resort's theming appeals to you. Otherwise, your stay will not be as enjoyable. Be sure to let your travel agent or Disney Vacation Club cast member know you're intending to do a split stay so that there's no confusion.
During my recent split stay, I chose Old Key West (OKW) and Animal Kingdom Lodge – Kidani Village (AKL). I had enjoyed a trip to OKW years ago and loved the relaxed atmosphere, but I am so in love with AKL that I just couldn't resist spending some time there. To make the experience new and exciting, I decided to try Kidani Village instead of my trusted Jambo House home.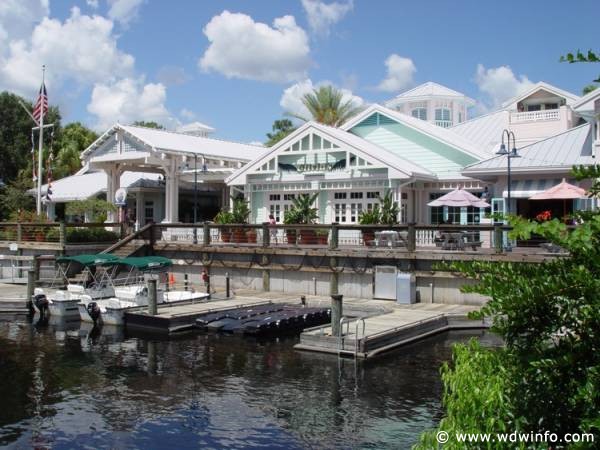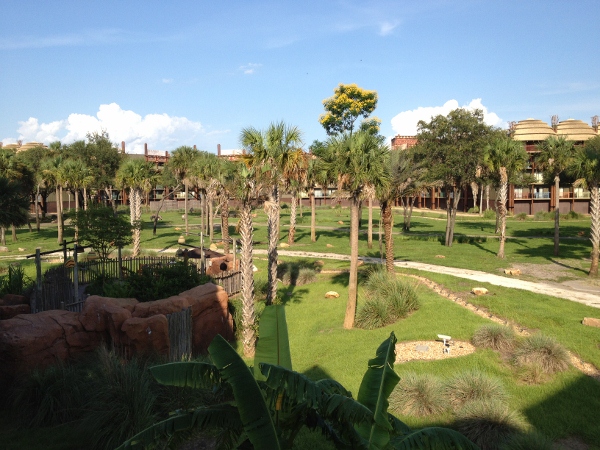 Images: The beauty of Disney's Old Key West and Animal Kingdom Lodge resorts.
While at your first resort, immerse yourself in all it has to offer. Enjoy the lobby and pool areas. Spend time at the eateries and shops. Remember, you are on vacation, so take the time to relish in the little details. At Old Key West, I love spending time walking around the grounds, feeding the ducks that frequent the waterways, relaxing in the lobby, and eating at Olivia's Cafe. You truly feel like you are away from Disney and in the turn of the century Key West. This was a relaxing way to start my vacation's split stay.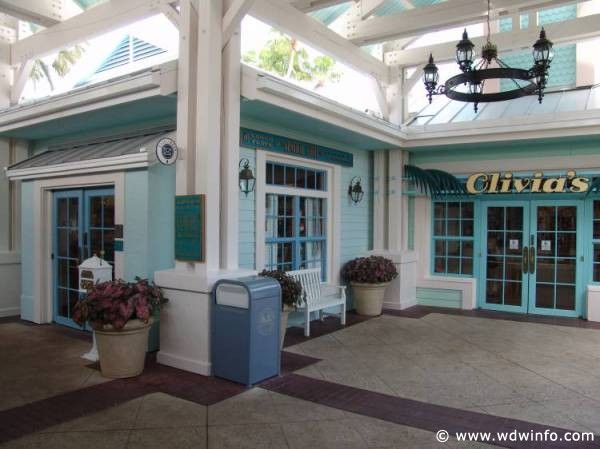 Image: Olivia's Cafe at Disney's Old Key West Resort is a quaint, charming restaurant.
Once the time has come for you to switch resorts, Walt Disney World Bell Services will assist you with your luggage. You either bring it down to the lobby yourself or ask for assistance.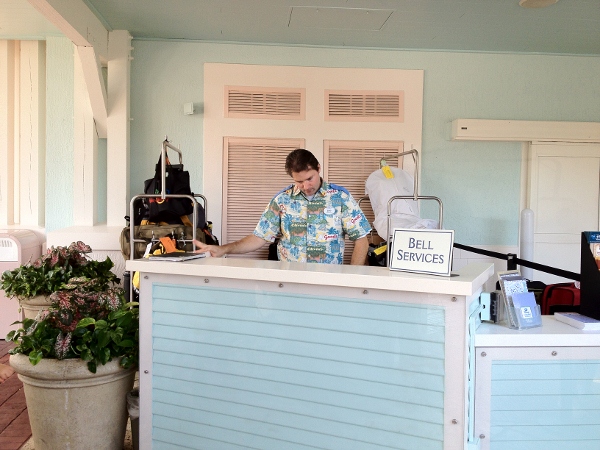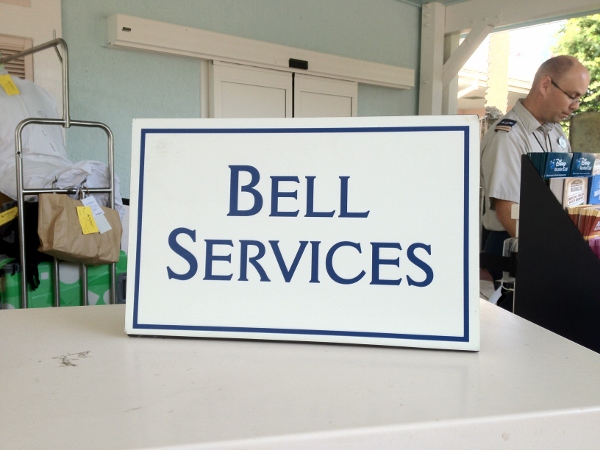 Images: Bell services can help transfer your luggage from one resort to another.
Afterwards, let the bell service cast member know what resort you are transferring over to so they may take care of bringing your luggage to your new location. A special tag is placed on your bags with your name and the resort you are headed to; it will be delivered to your new room sometime in the afternoon as pick-up and transfer occurs between 1-3 pm daily. While your luggage is being moved, go out and enjoy the parks or get some shopping in at Downtown Disney.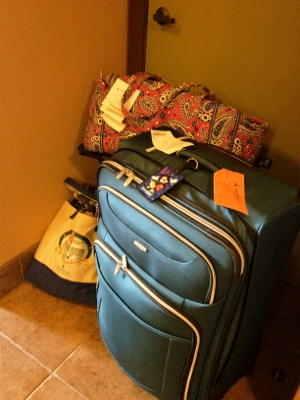 Image: Bell services will deliver your luggage to your room sometime in the late afternoon.
While the official check-in time for all Disney resorts is 3 pm, you may do so at any time that day. If your room is not ready upon arrival, the front desk will check you in, and then contact you via voicemail or text message once it is ready for your use. I have used this service on several occasions and always found it to be wonderful. It takes away any added stress of spending time in the hotel lobby, so I can go out and do the things I enjoy like shopping or visiting the parks. If you don't want to spend time in the parks, you might consider having dinner at a restaurant at your new resort. This is a great way to introduce yourself to the new theming.
If you are not ready to try a split stay vacation, day hopping might be of interest to you. Instead of staying at two different locations during your trip, you instead "hop" from resort to resort to enjoy their shops, eateries, and atmosphere. This is easily done with the Magic Kingdom resorts due to the ease and proximity of the monorail. However, because you have access to the Walt Disney World Transportation system, you can be creative in other options. Keep in mind that some form of transportation leaves each theme park and Downtown Disney and travels to a resort. One might consider beginning a day at Disney's Hollywood Studios and then taking the boat to the Boardwalk Inn Resort. After having exploring and having lunch, you can then take the boat over to the Yacht & Beach Club for a bit more adventuring. Once finished, you can walk over to Epcot for the night or to catch the transportation back to your resort.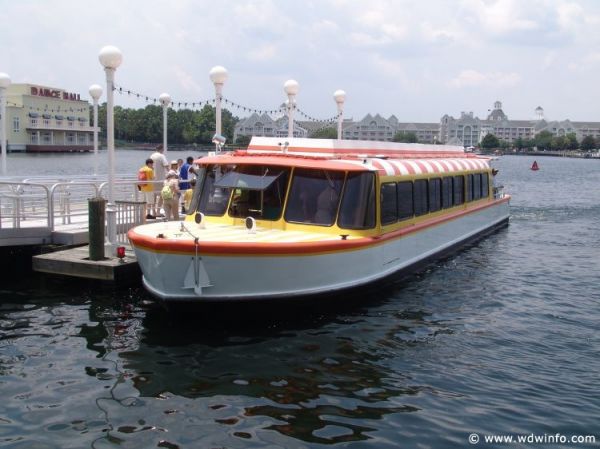 Image: Water Taxi Service at Disney's Boardwalk Resort
Perks
The most obvious perk of resort hopping, in either form, is having the opportunity to explore and enjoy multiple resorts during a vacation. It's a great way to "preview" a location before committing to staying there. You will also become familiar with the outstanding restaurants that so many resorts offer which, in my opinion, are actually better than those you'll find in the parks.
I thoroughly enjoyed experiencing the relaxing atmosphere of Old Key West and then ending my vacation with a few days at Kidani Village. I made sure to eat at both resorts and spent time shopping. Likewise, I found the grounds of both resorts had a lot to offer – from the waterway at OKW to the savannahs of AKL. It was a great combination of theming and lovely to experience during my split stay.
Disadvantages
There are a few disadvantages to resort hopping depending upon the way you do so. If you plan for a split stay, note that you need to unpack and repack an extra time during your vacation. This takes away precious time that could be spent elsewhere. However, if you plan ahead, you can eliminate this issue. Several luggage companies now offer smaller mesh bags, commonly referred to as "packing cubes," that eliminate the need to unpack. After packing your clothing and other items into a cube, you simply take it out of your suitcase, unzip it, and place the entire cube and its contents into a drawer. When you're ready to switch resorts, simply zip the cube and place it back into your suitcase. This will cut down tremendously on the amount of time it takes to get your bag together.
The only disadvantage for day hopping relates to travel. Even if you rent a car during your trip and do not use Disney transportation, you are still spending time on the road. For some, this is a minor inconvenience while it is a concern for others. Similarly, those using the Disney buses, boats, or monorail system should note that this will considerably affect how long you will be traveling. One should factor in the unexpected delays or crowded buses as well.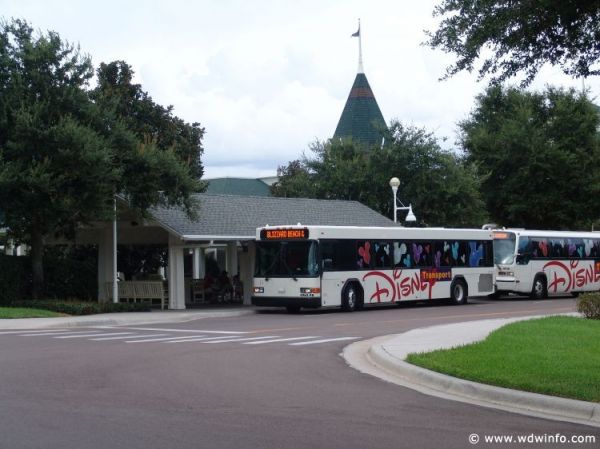 Image: Disney Bus Service
Resort Hopping Trends
The popularity of resort hopping tends to go up during the holiday season at Walt Disney World. Because each resort decorates in its own unique ways, many guests take the time out to visit several of them during a trip. If day hoping is something you would like to try in November or December, you might enjoy visiting the Grand Floridian, Boardwalk Inn, and Contemporary resorts; each have some amazing sights to see. Similarly, be sure to examine the Christmas trees and wreath decorations at all of the resorts on property; they boast items truly connected to the theme like sailboat ornaments at the Yacht Club or tiger stripes on ribbons at Animal Kingdom Lodge.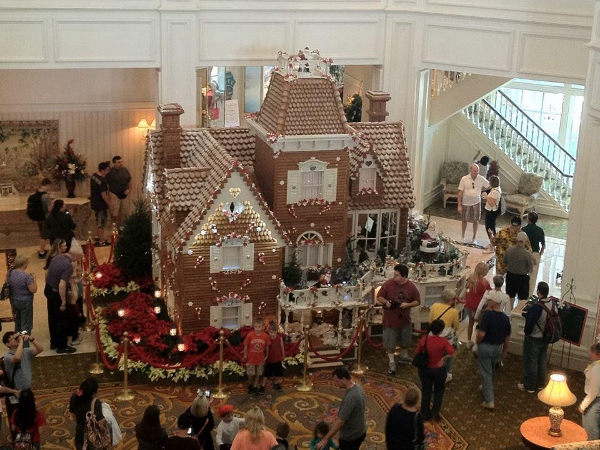 Image: The gingerbread house at the Grand Floridian Resort is a holiday favorite for guests.
My Experience & Review
Overall, I found resort hopping, of the split stay variety, to be a great way to travel the Walt Disney World Resort. Thanks to the benefits of having packing cubes and using bell services to transfer my luggage, I spent little extra time switching resorts. Likewise, receiving a text message that my room was ready while I was in the parks made the experience that more efficient. The entire process was seamless and something I would definitely try again in the near future.
Have you spent time resort hopping? What was your experience like? Post your thoughts and ideas below to help others who might be considering this way to vacation.
Image Credits: N. Mancini & wdwinfo.com
Category: Disney World, Editorials
Born and raised in New Jersey, Nicole is an avid Disney fan and frequents both Walt Disney World and Disneyland several times each year. Interests include Walt Disney Imagineering, merchandise, backstage tours, and more. Be sure to check out her other articles here on the DIS Blog!