Beginning in 2009, Walt Disney World enthusiasts began to see a decrease in the types of items available for purchase that were branded with their favorite resorts' logo. For many, this was a disappointment and even a topic of discussion on several episodes of the DIS Unplugged Podcast. The days of coming home from a vacation with that special t-shirt, mug, pen, or other trinket came to an end quickly despite guests asking about the change. However, new merchandise has recently begun popping up in gift shops that gives hope to those looking for resort specific merchandise.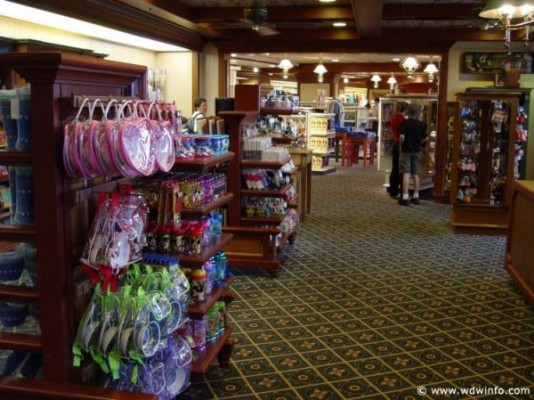 Image: Could resort specific merchandise be coming back to the Walt Disney World Resort?
During a recent trip to the World, I was surprised to see new items appearing in gift shops that were resort specific and not available elsewhere on property. This was first noticed one night while waiting on line at the popular Big Thunder Mountain Railroad attraction in Magic Kingdom. A guest in front of me was proudly wearing a blue Beach Club Resort shirt. Knowing that resort specific merchandise was a thing of the past, I dismissed it as being one purchased years ago. However, after talking to her and a DIS colleague, I came to find out that new items are now appearing in shops including at the new Art of Animation Resort. This quickly sent me on a hunt throughout the various resorts.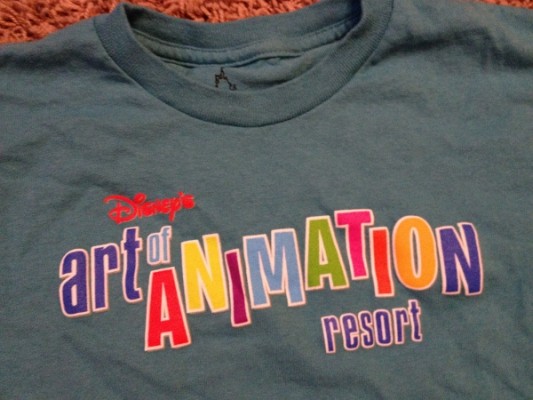 Image: A new t-shirt available at Disney's Art of Animation Resort.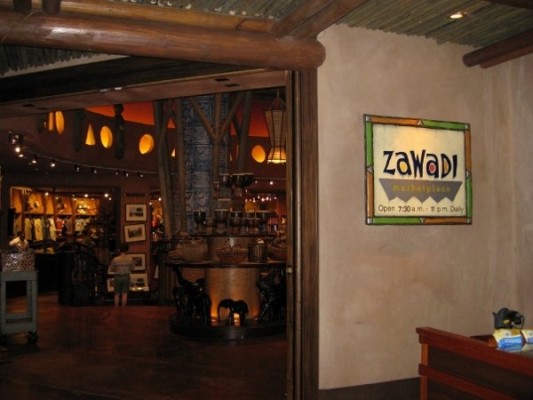 Image: Zawadi Marketplace, the gift shop at Disney's Animal Kingdom Lodge Resort
My first stop was Zawadi Marketplace at my favorite resort, Animal Kingdom Lodge (AKL). I have always found the merchandise to be unique here, with less of the homogenized "Disney Parks" logos in sight. Upon entering the shop, I was pleased to see that t-shirts, magnets, and mugs were available all with the AKL signage. Offering some hope, I then traveled to my next location in search of more items to prove that there may be a chance resort merchandise is once again on the shelves.
As luck would have it, I found an extensive line of items available at Old Key West Resort (OKW). The Conch Flats General Store offers a variety of merchandise all with the OKW logo.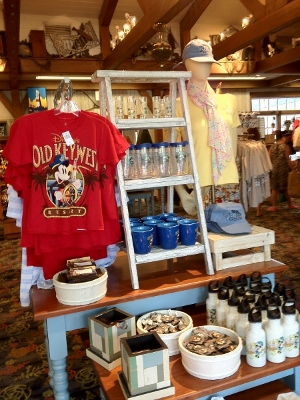 Image: Old Key West now offers souvenirs sporting the resort logo.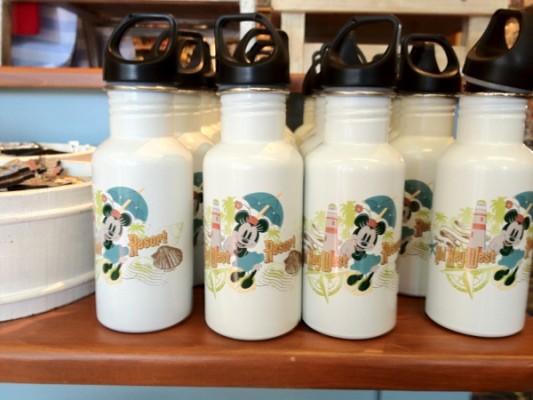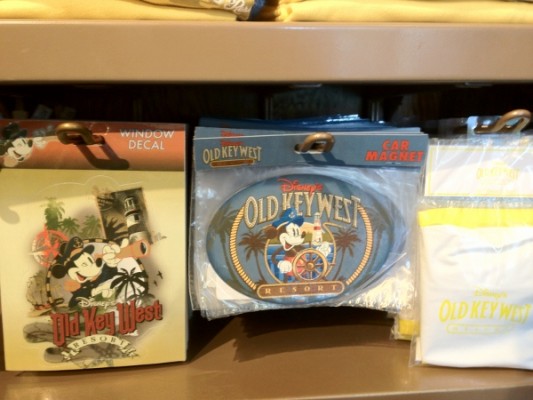 Fans will find  everything from water bottles, t-shirts and polos, magnets, to key chains, lanyards, and more.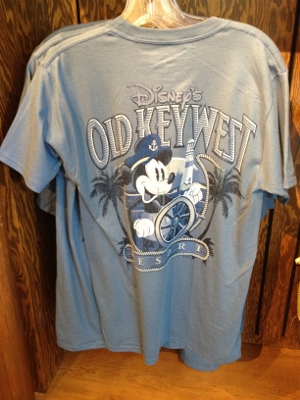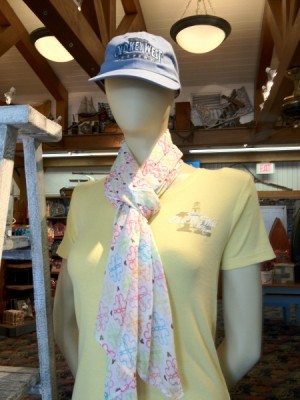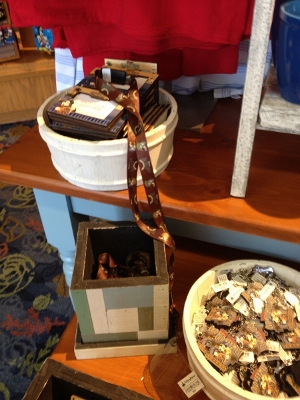 This was the largest amount of resort specific merchandise I found on my journey, but it still provides hope for what could be sold at other locations down the road. Unfortunately, not all resorts are carrying such items at this time. My visits to the
Contemporary
and
Kidani Village
proved that. With this being said, seeing merchandise appear in some gift shops on property was a nice surprise and something I look forward to seeing more of in the future.
Image Credits: Photos Courtesy of wdwinfo.com, N. Mancini, & L. Zanolla
Category: Disney World, News
Born and raised in New Jersey, Nicole is an avid Disney fan and frequents both Walt Disney World and Disneyland several times each year. Interests include Walt Disney Imagineering, merchandise, backstage tours, and more. Be sure to check out her other articles here on the DIS Blog!