While at the Magic Kingdom yesterday, we were lucky enough to stumble upon a test of Dumbo's new queue.  As part of the new Fantasyland expansion and the "NextGen" initiative, Disney Imagineers have come up with a way to allow guests to skip the lines, and still have fun playing.  Keep reading through the break for photos of this new experience.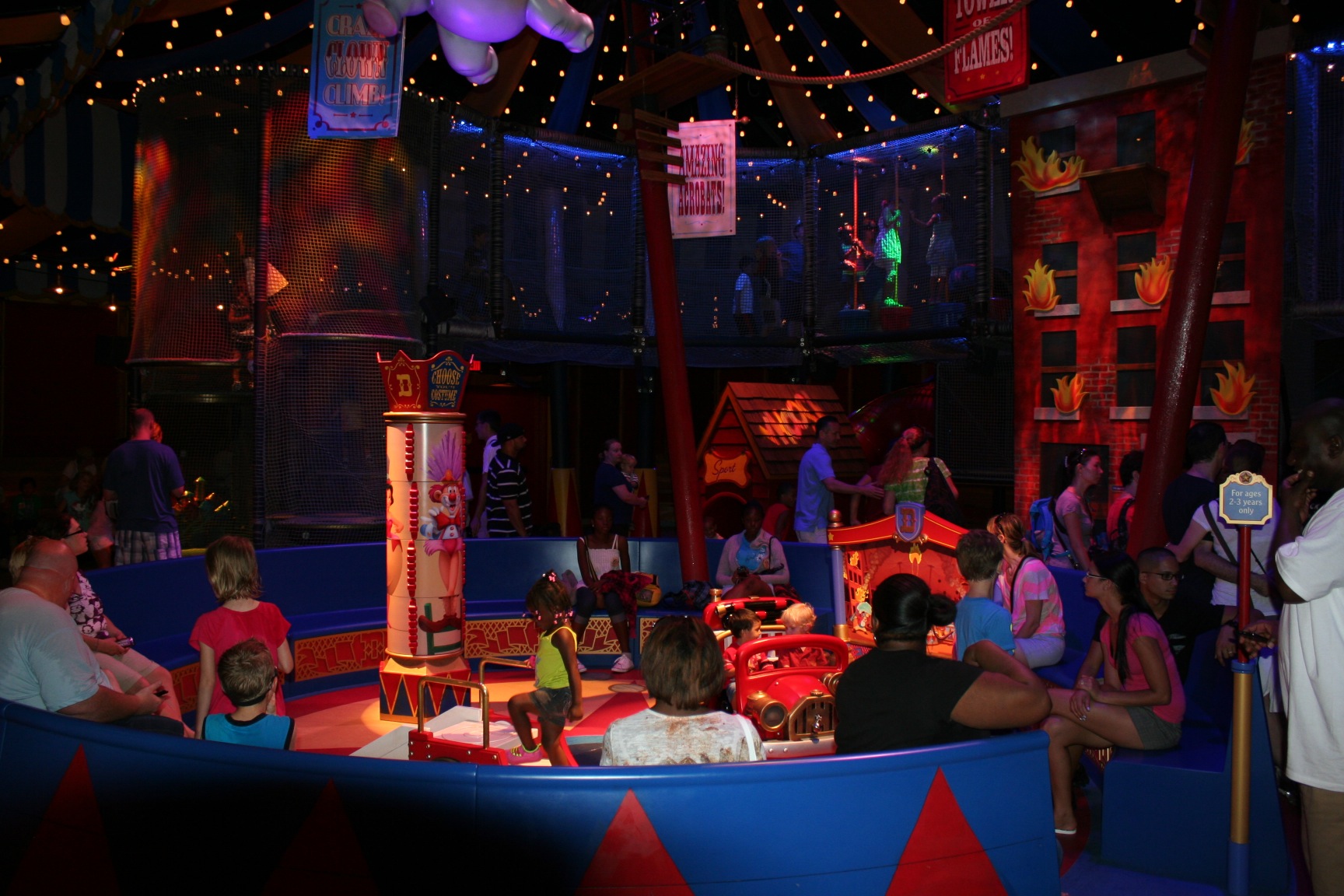 Image: inside Dumbo's new interactive Big Top Queue
Dumbo the Flying Elephant has always been one of the most popular rides in Fantasyland; now guests have double the opportunity to ride.  In addition to the original Dumbo spinner, Disney has opened a second one right next to it.  Storybook Circus is now filled with the sounds of kids laughing as they fly high above the Magic Kingdom.  The second spinner isn't open full-time yet; it's still in testing, but it shouldn't be too long before it's open for good.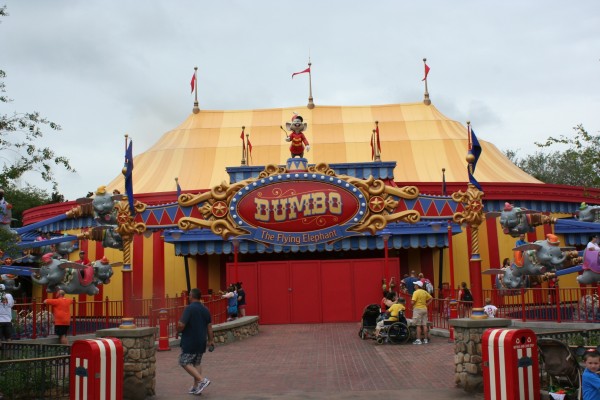 Image: Both Dumbos flying simultaneously
Guests now have the option of getting a Fastpass for Dumbo (located at Mickey's PhilharMagic) or waiting in the standby line.  Instead of the normal queue line where you have to entertain bored children, Imagineers have taken this one to the next level.  Guests will enter the standby line and head into the Big Top.  Cast members ask how many are in your party, give you a pager and send you into the Big Top.  Families are able to play with all the interactive experiences and when it's their time to ride, the pager will buzz.
Scroll through to see photos of this new attraction!
Checking in at the play area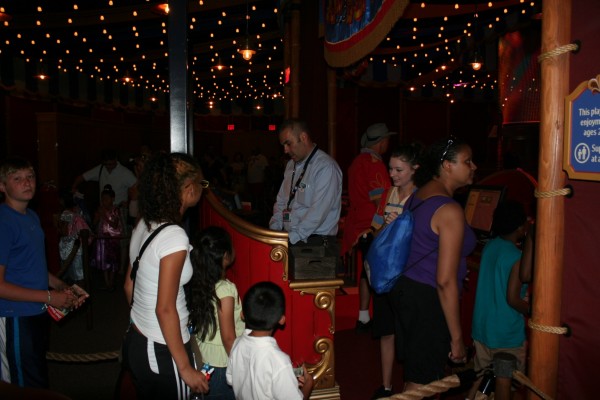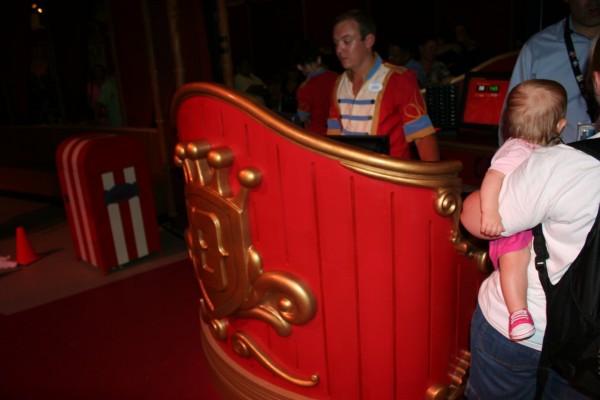 New Dumbo pager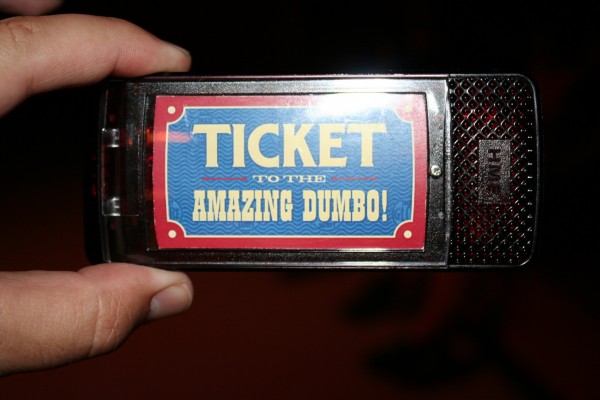 Dumbo flies above all the action.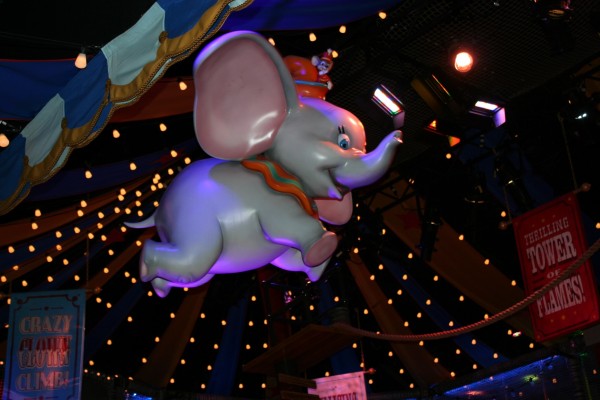 Toddler area for kids ages 2-3.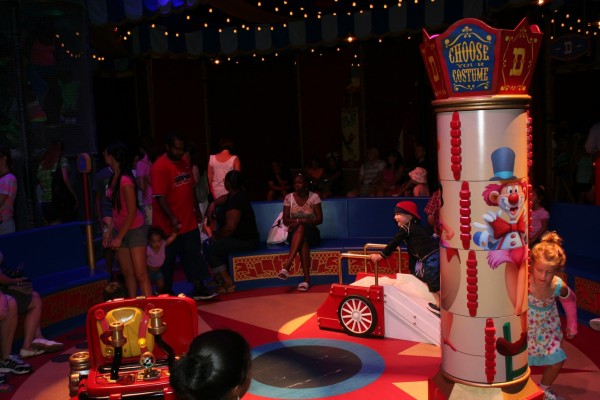 Mural in toddler play area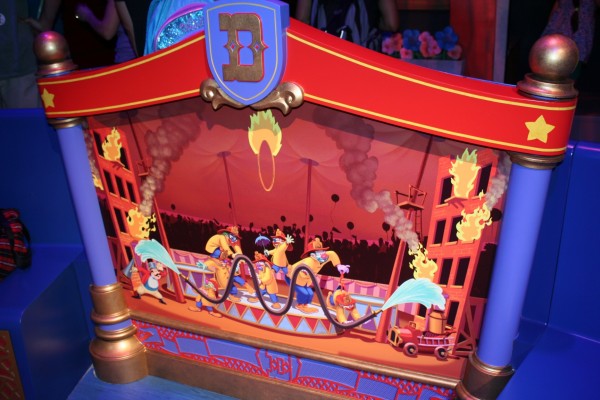 There are three sets of these footprints in the toddler area.  When kids step on them, they will activate the sounds of the animal that matches the footprints!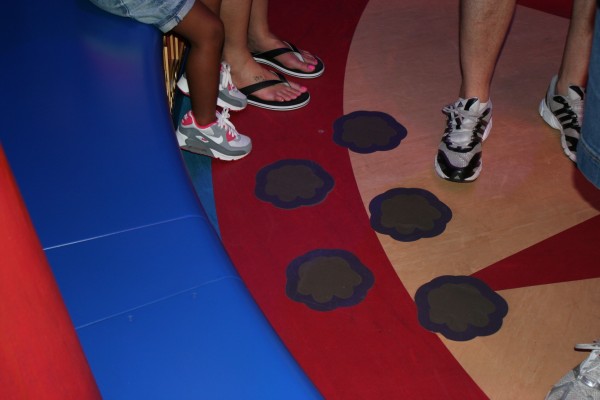 Fire truck toy in the toddler area.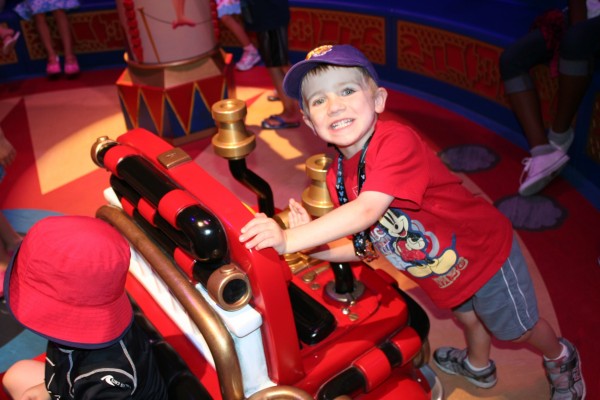 Play area for older kids ages 2-8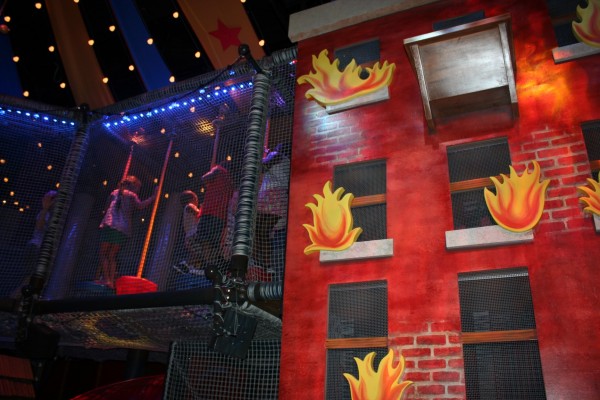 Human cannonball slide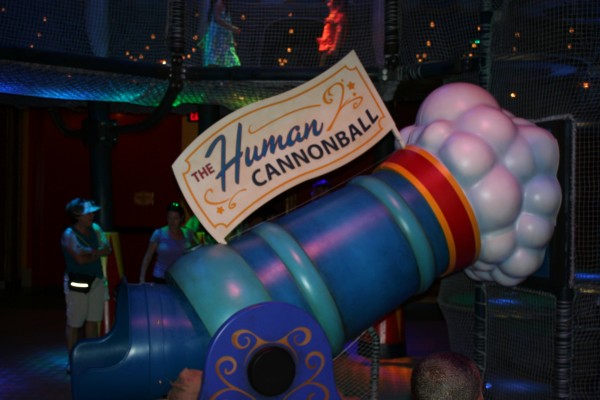 Climbing area for older kids.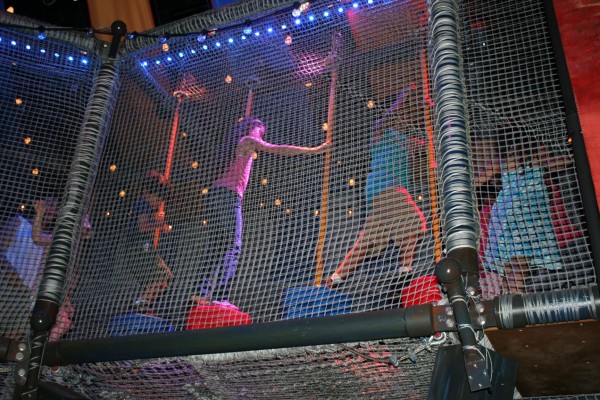 These landings make sounds when the kids step on them.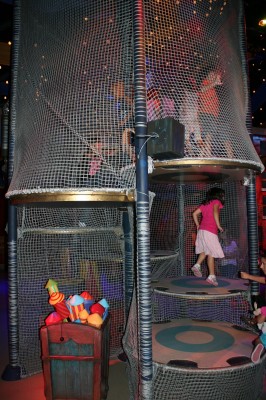 Kids can climb down the inside of the "burning building".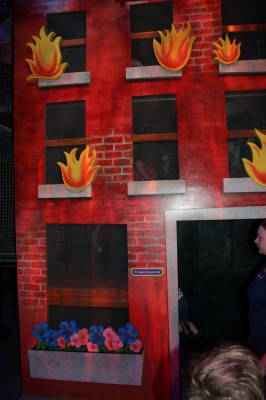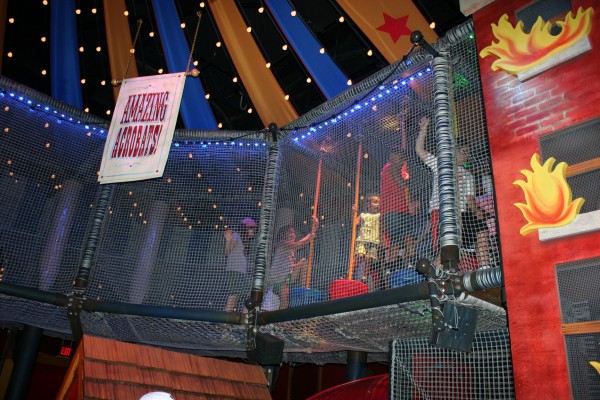 Parents can use this staircase if they need to get up to the top to help their kids.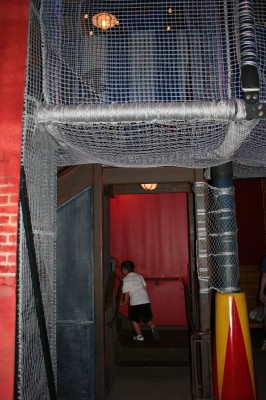 There are plenty of these benches for parents to sit around the outside of the play area.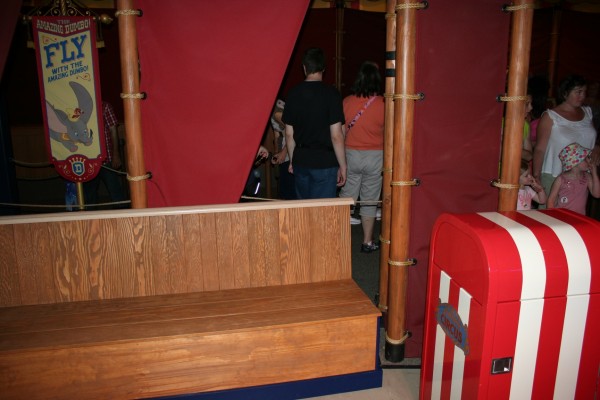 Category: Disney World
Leah grew up in a little farming town in Illinois, right on the Mississippi River. Her Chicago-born husband, David, left the city for her, and they're now raising their three children (Jacob, Jonah and Lydia) just 12 miles from her hometown. As the Senior Editor of the DIS (wdwinfo.com), Leah spends a lot of time writing about, reading about, and discussing Disney. So, it should come as no surprise that one of her family's favorite ways to spend time is going to Walt Disney World and traveling on Disney Cruise Line. She also enjoys shopping, watching movies with her husband and doing crafts with and for her kids.