On Friday, June 15, The Voices of Liberty, the a cappella singing group that has made a name for itself at Epcot in WDW debuted at Disneyland at the Opera House on Main Street.  Once the announcement came out, there definitely was a buzz around the Disneyland Park, especially by those who had heard the group at Epcot.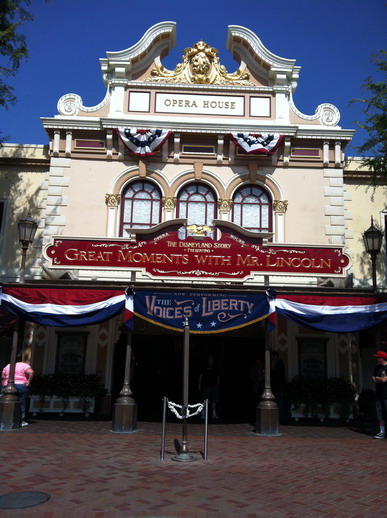 I was really looking forward to listening to this musical ensemble.  I had heard them back in 1999, and really enjoyed their singing talent, plus I have a special fondness for our country, so the patriotic songs really touched me.  I went to see them twice this past weekend, on Friday, June 15, and on Saturday, June 16.
Shortly before the performance, the group will stand in front of the Opera House and introduce themselves, then sing a couple of songs, giving guests a taste of the performance they will hear inside.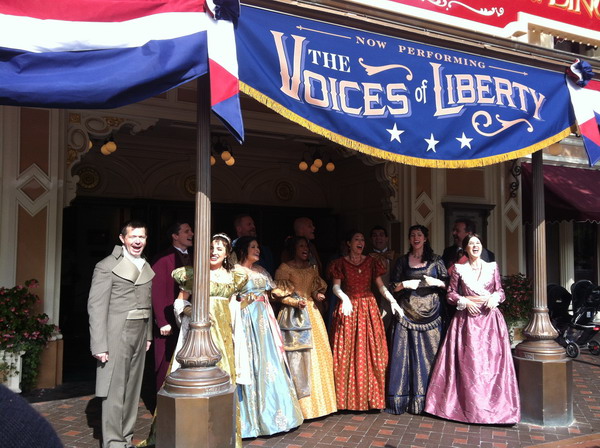 The Opera House has two main rooms.  The first room has a really big model of Disneyland, and other things of interest to people who like to learn about the history of Disneyland. There is also a display of coupon books with the A through E tickets used through different years.  The second room is dedicated to our presidents, especially President Lincoln.  There is a large model of the Capitol building in the middle of the room, with a descriptive plaque in front.  At the far wall, they play a video telling about Great Moments with Mr. Lincoln, and how Walt Disney brought this revolutionary animatronic to Disneyland.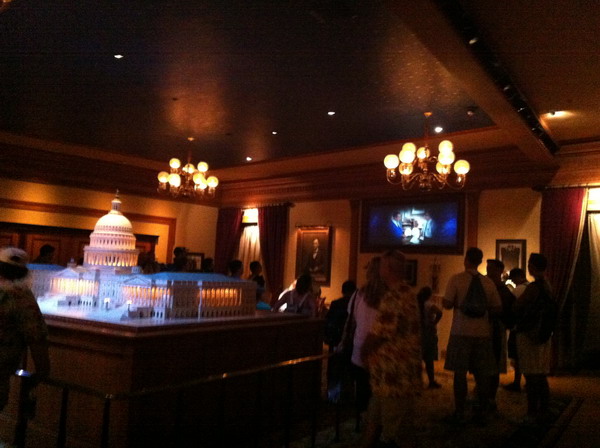 We milled about the room, and then the doors opened for us to enter the theater where they show Great Moments with Mr. Lincoln.  The Voices of Liberty then were introduced and they sang for us.  There were six men and six women who sang in eight-part harmony.  It was really a joy to hear what they can do with their voices.  They sang some patriotic songs like "This Land Is Your Land," and "Grand Old Flag," among many others.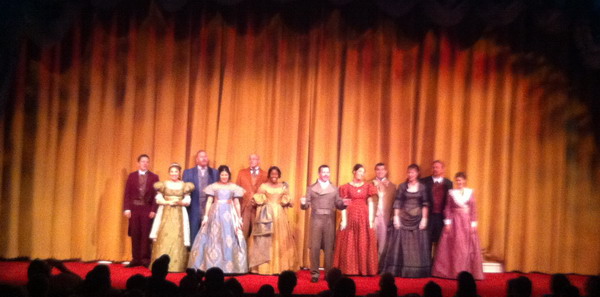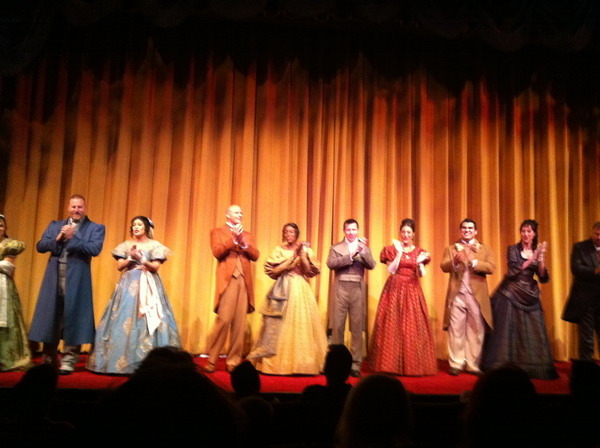 Since I had seen the show on Friday at 4pm, I expected the Saturday 4pm show to be the same.  I was so pleasantly surprised to find that they sang some different songs.  On Friday, they sang a song where they called out different states and invited the guests to shout out when their state was announced.  I loved that one.  Of course, just about EVERYONE shouted when they announced California.  I had to also give a shout out for my birth-state, Texas, and was a little more exuberant than I meant to be, making people laugh (oops).  On Saturday, they sang a medley that included such songs as "She'll Be Comin' Round the Mountain," and "Workin' on the Railroad," among others.
I loved this show.  The talent of all the singers and choice of songs were definitely a hit.  On Saturday, the crowd was bigger than the one on Friday, so the word is getting out to go listen to this group.  After their performance, we stayed to watch the classic "Great Moments with Mr. Lincoln."
Watch our video:  Voices of Liberty at Disneyland
The Voices of Liberty perform Fridays through Tuesdays at 11, 12, 1, 2, 3, 4, and 5pm, and guests will be able to enjoy their show through September 16th.
Note that before the 4pm show, the Voices of Liberty will not appear in front of the Opera House due to the Soundsational Parade being performed.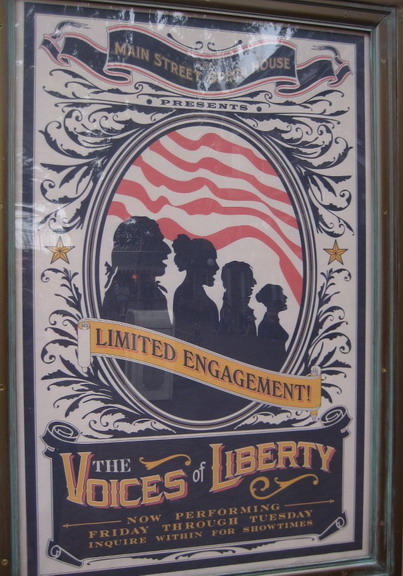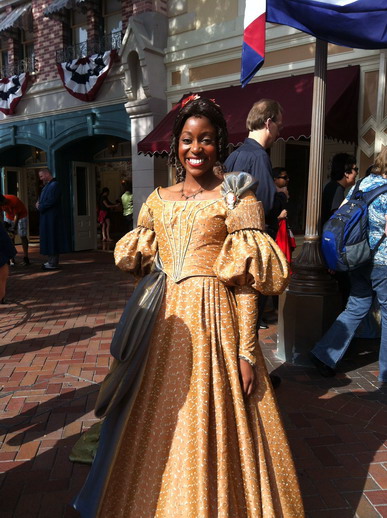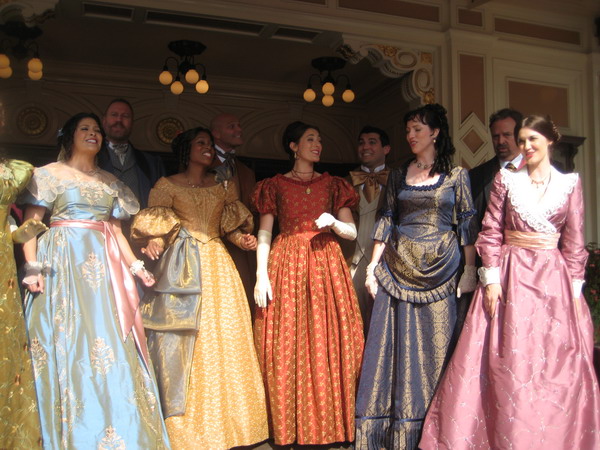 I highly recommend attending this show.  It will be mostly enjoyed by adults, but it is also good for the young to listen to.  A side benefit is that guests sit in pretty comfortable seats in an air conditioned building.  During the hot summer months, this will be refreshing in more ways than one.
After the show, as guests exit the Opera House, they will see various plaques and photos about different types of inspiration.  I think this is a fitting way to exit an experience that honors those Americans that have helped shape our nation.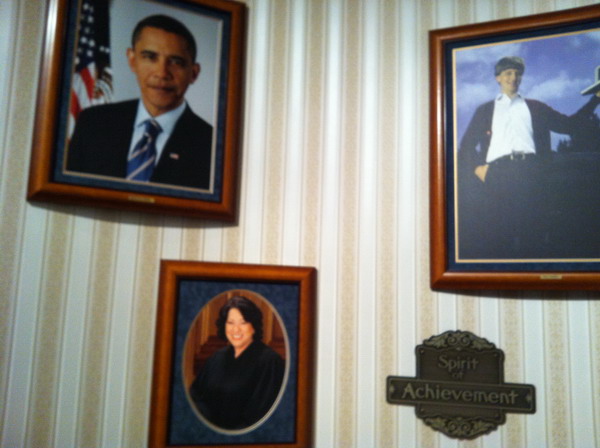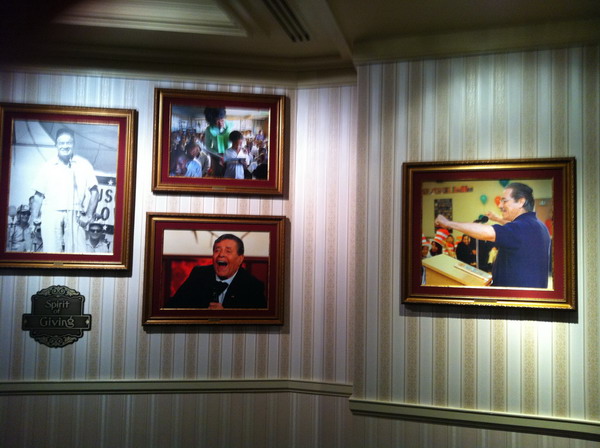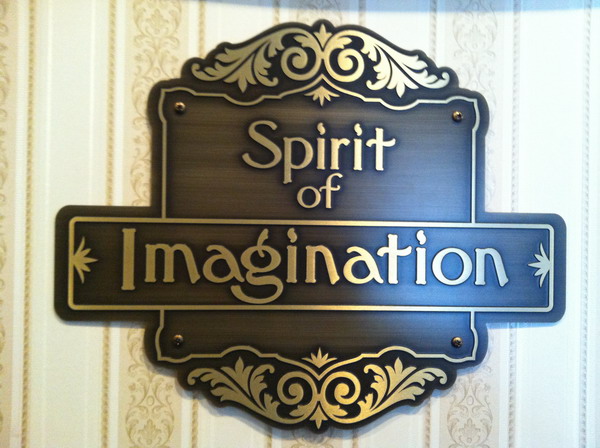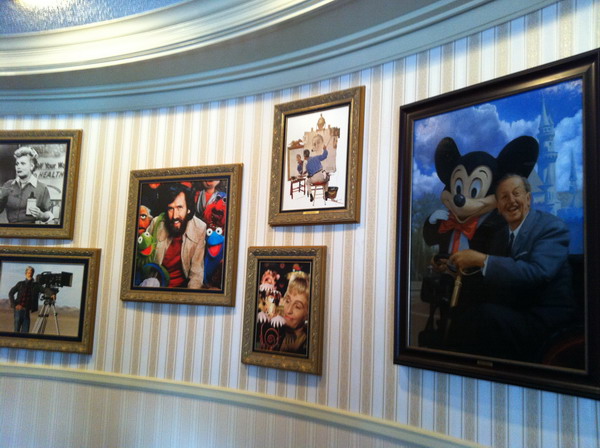 Category: Disneyland