Here is a video and photos from the June 15th Grand Re-Opening Ceremony of Disney California Adventure!
Vice President of Disney California Adventure Mary Niven looking proud before the ceremony.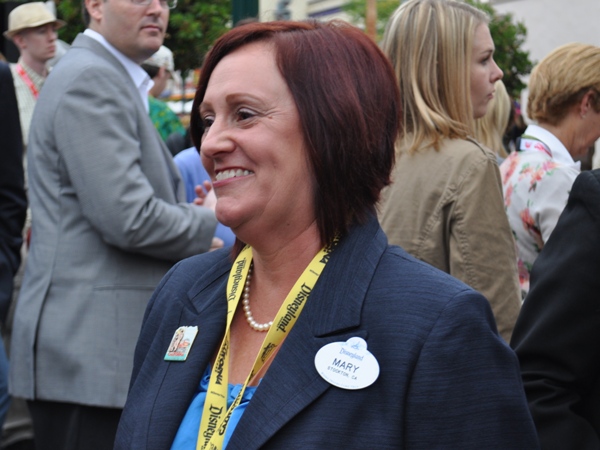 The Red Car News Boys began the ceremony.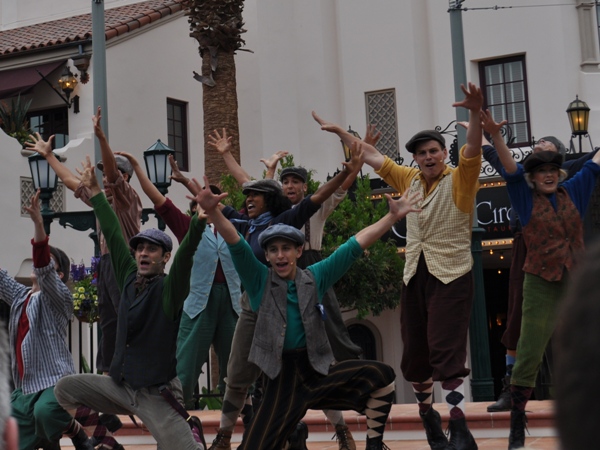 Disney Chairman and CEO Bob Iger read Walt Disney's words from the plaque that is next to the new "Storytellers" statue.
"It was July 1923.  I packed all of my worldly goods–a pair of trousers, a checkered coat, a lot of drawing materials and the last of the fairy tale reels we had made–in a kind of frayed cardboard suitcase.  And with that wonderful audacity of youth, I went to Hollywood, arriving there with just forty dollars.  It was a big day the day I got on that Santa Fe California Limited.  I was just free and happy."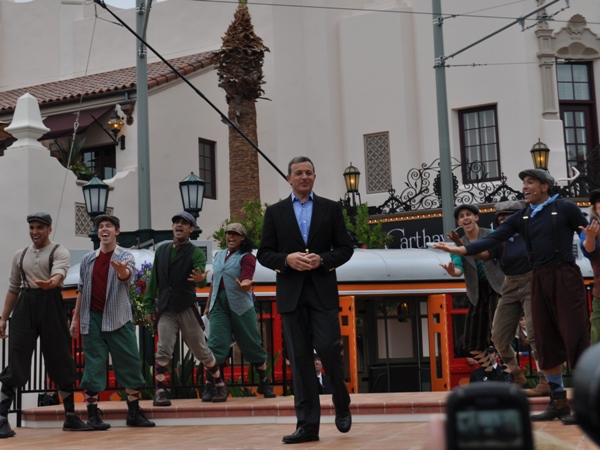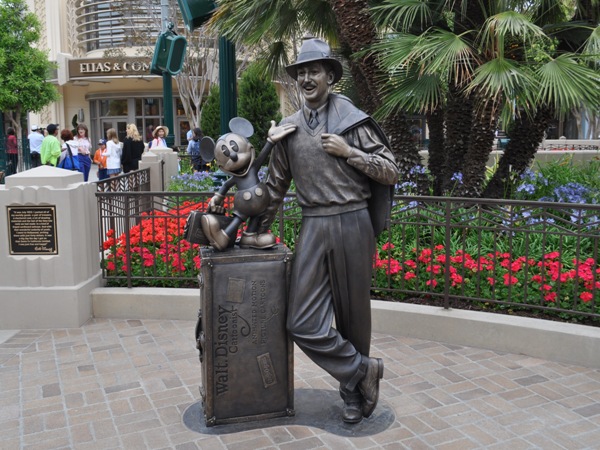 Of course, no ceremony would be complete without Mickey Mouse…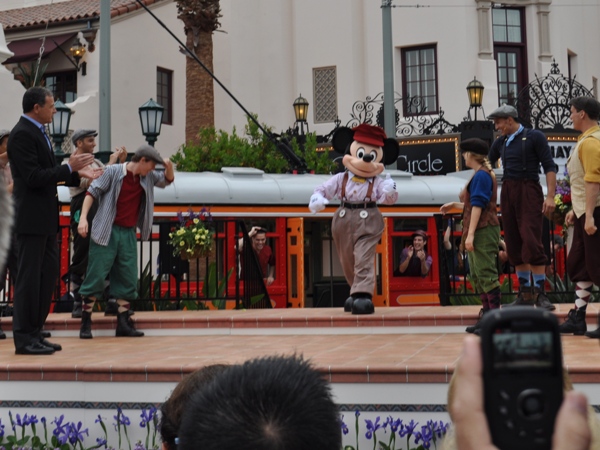 …and a flashmob.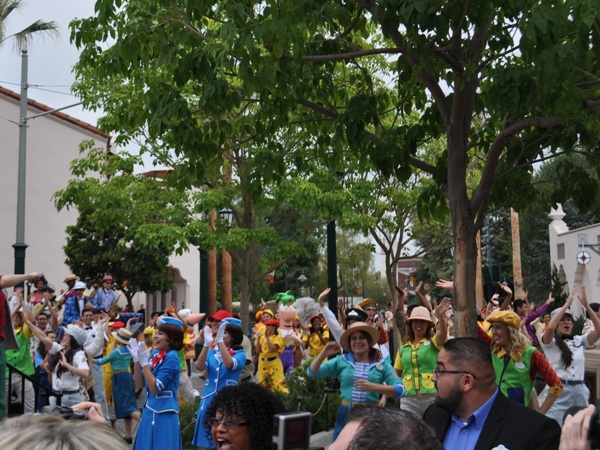 Iger, Minnie, Mickey and the gang welcome us all to the new Disney California Adventure.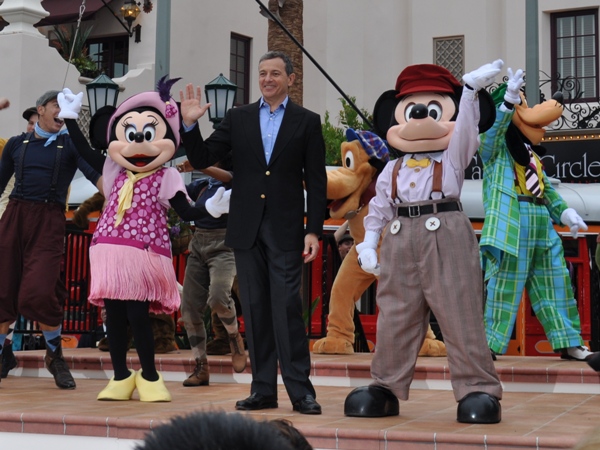 Category: Disneyland