The Ghirardelli Soda Fountain and Chocolate Shop opened Thursday, June 7, as part of the 5-year long renovation project at Disney California Adventure.  The shop takes over the former Mission Tortilla Factory location on the Pacific Wharf.  Continue on for more pictures from the ribbon cutting.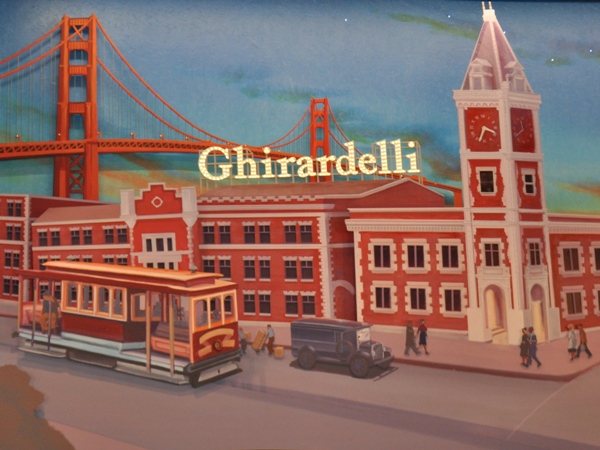 Mickey, Minnie, Vice President of Disney California Adventure Mary Niven and Disneyland Resort President George Kalogridis welcomed us to the ceremony.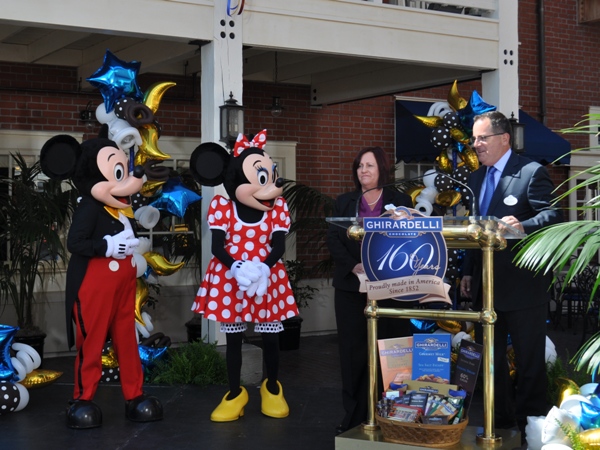 Ernst Tanner, CEO of Lindt & Sprungli AG, talked about the history of Ghirardelli Chocolate, which has been manufactured in California for over 160 years.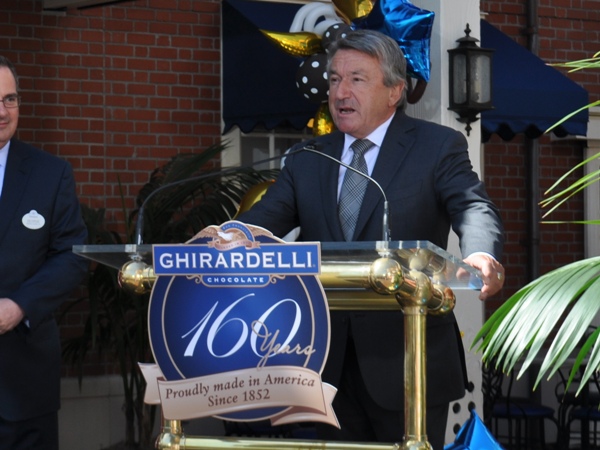 Kalogridis and Tanner cut the ribbon and welcomed us all inside for a hot fudge sundae.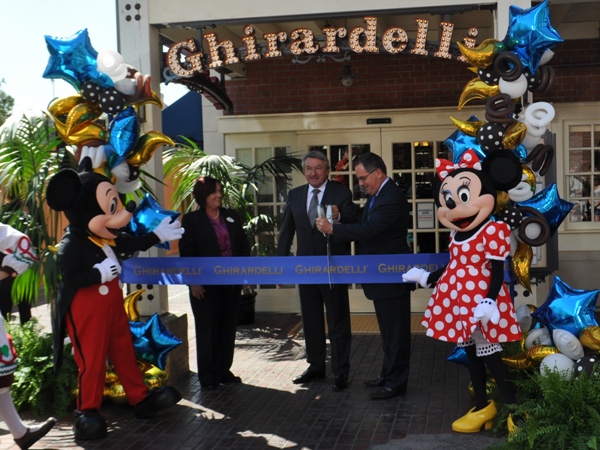 The mural behind the counter was created by Disney Imagineers and features lights and motion that are randomly triggered based on the ice cream treat featured on the center screen.  The Cable Car causes the cable car to move.  The Gold Rush makes the miner pan for gold.  The Earthquake causes…an earthquake.  I'm not sure if there's a hidden Mickey, but there IS a hidden Domingo (Ghirardelli), the founder of Ghirardelli Chocolate.  See if you can find him next time you visit.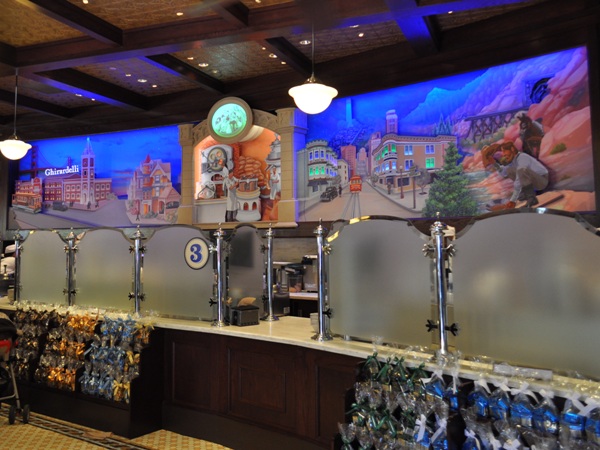 Finally, the good news for all of you chocolate fans….FREE chocolate!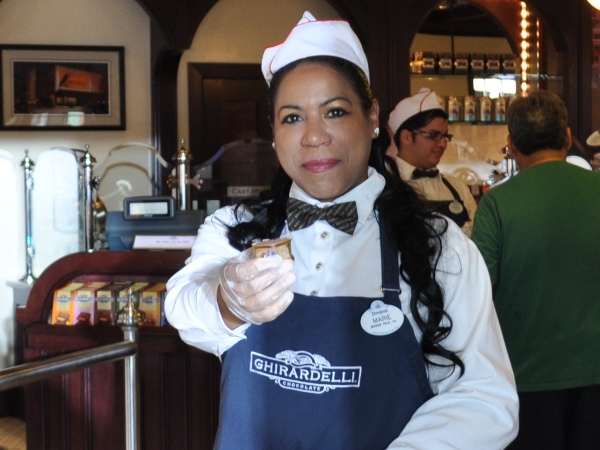 Category: Disneyland