One of the perks Walt Disney World resort guests receive is the option of utilizing the Extra Magic Hours (EMH) program. Originating in 2005, EMH gives park goers staying at Disney hotels (or residents of Golden Oak, Disney's luxury home community) a chance to visit the theme parks either one hour before official opening time or three hours past closing. In doing so, Disney advertises the benefit of less time waiting on line for select attractions. However, is this perk all it is cracked up to be? Will it truly add to your Walt Disney World vacation experience? The debate has been strong on the DISboards; now it's time that I weigh in.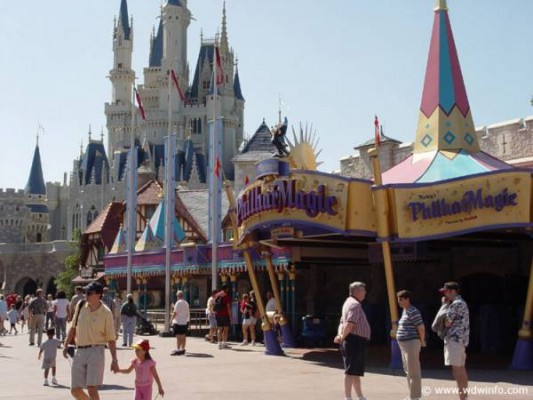 Image: Is the Extra Magic Hours program worth it? Continue reading to find out more.
Because my career limits the dates I have available to vacation, you will frequently find me in the parks during peak season – summer, Spring Break, and an occasional Christmas week. As a result, the crowds are large, lines long, and congestion can easily ruin the atmosphere of my beloved parks. Wait times for popular attractions such as Soarin' or Space Mountain can easily topple over 100 minutes. Still, I find peak season to be my favorite time of year to visit. Why, you ask? Three little letters: E-M-H.
The Extra Magic Hour program came to fruition after Disney discontinued its "E-Ride Nights," a hard ticket event that allowed a select number of guests to remain in Magic Kingdom for up to three hours after closing to the public. The success (or unsuccess – anyone wonder why this was discontinued?) of the event eventually gave way to the EMH program as we know it today with one difference: only Disney resort guests and residents of Golden Oak can benefit. During peak season, this means that a park could technically be open until 3 a.m.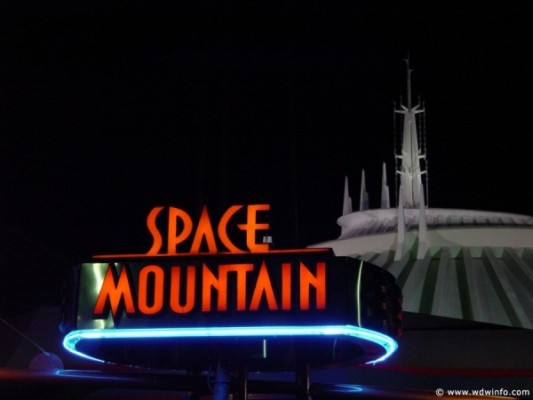 Image: Magic Kingdom's Space Mountain
Example: Let's say you are visiting Magic Kingdom during the middle of the summer and the posted closing time is 12 midnight. If it's an Extra Magic Hour night and you are staying at a Disney hotel, you can opt to stay in the park until 3 a.m.
While not every attraction or experience is open during these hours, a good portion of them are including those that are the most popular. For example, Star Tours, Toy Story Midway Mania!, The Twilight Zone Tower of Terror, and Rock 'n' Roller Coaster Starring Aerosmith are just a few of the attractions waiting for you during EMH at Disney's Hollywood Studios. Over at Epcot, Soarin', Mission: SPACE, and Test Track are available.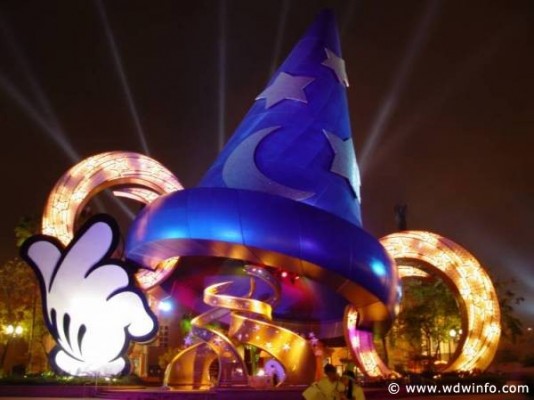 Image: Disney's Hollywood Studios
As an Extra Magic Hour aficionado of sorts, I can safely say that these extra late nights are worth the benefit. Nothing beats hitting your favorite attractions over and over without waiting in much of a line. This gives you the option of relaxing during the day – hitting the pool or spa, shopping, enjoying a signature restaurant – and clearing much of a park in those three hours at night. During one of my most recent trips to the World, I did just that and covered most of Magic Kingdom in a few hours after relaxing at Downtown Disney and my Disney resort during the day. Nights when the park closes relatively early though do not boast of such a difference in wait times on the attractions. Think of it this way. If Epcot closes at 8 p.m., are people more likely to stay for EMH which would run until 11 p.m.? Experience has shown me that this is a definite "yes." On the other hand, how many park goers would frolic around Tomorrowland at 2 or 3 in the morning? Not many and that's when I typically move in and enjoy the park late at night.
There is only one downside to touring a park in Extra Magic Hours style: atmosphere. When you are in the parks late at night, you tend to miss out on some of the little Disney touches that make the areas special.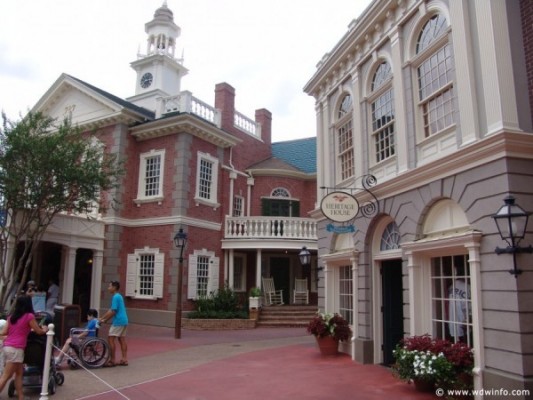 Image: Be sure to take in the sites of the parks during the day even if you are going to do the bulk of your touring at night.
Be sure to visit the park during the day to see them along with those attractions not available during EMH, like stage shows and some of the less frequented rides. It is this casual park touring time that will allow you to appreciate all that went into designing such a wonderful place. To help in doing so, pick up a schedule at your Disney hotel or at Guest Services in any of the parks; this will help you see what is open and not open during EMH.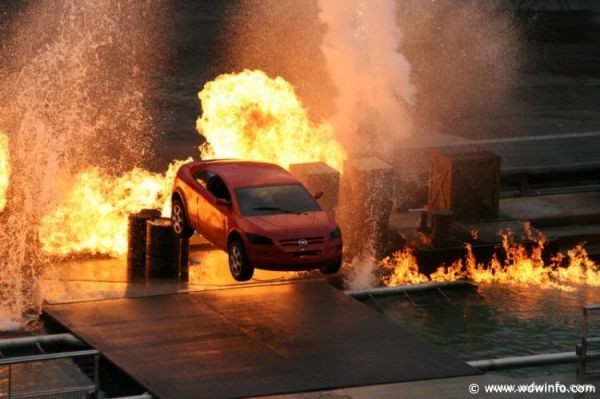 Image: Lights, Motors, Action! Extreme Stunt Show at Disney's Hollywood Studios
I know someone out there must be thinking it: what about early risers? How does EMH benefit them? Although I tend to sleep through morning EMH, I have used it a few times and find it to be hit or miss. It seems that more people are willing to get up early in the morning, especially those with young children, rather than stay late at night. Again, this is another bonus for me as I skip around the parks under the moonlight.
All in all, the Extra Magic Hours program is a great benefit for Disney resort guests. Even if you travel during the off-season when lines will be longer during EMH, a few extra hours to tour the parks after dinner is a nice plus. Be sure to consider it as an option for your next vacation. You really can't go wrong with this added touch of pixie dust.
Image Credits: Photos Property of www.wdwinfo.com
Category: Disney World
Born and raised in New Jersey, Nicole is an avid Disney fan and frequents both Walt Disney World and Disneyland several times each year. Interests include Walt Disney Imagineering, merchandise, backstage tours, and more. Be sure to check out her other articles here on the DIS Blog!