Looking for a new bag to take to the beach or on your next vacation? This week, LeSportsac and Disney Consumer Products announced the "It's a Small World Collection" set to hit shelves in the summer. Paying homage to the style of legendary artist, Mary Blair, the collection of tote and shoulder bags combines brightly colored prints with the whimsical look of the famous Disney attraction "it's a small world."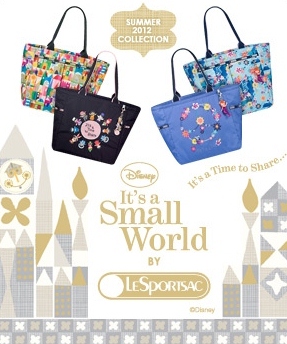 Image: A New Collection Debuting This Summer
The Disney It's a Small World Collection by LeSportsac will focus on the warm, friendly faces of Walt Disney's attraction which debuted at the 1964 New York World's Fair. "We are so inspired by Blair's original art and the "it's a small world" theme of global awareness," explained D'Arcy Jensen, Vice President, Global Creative Director at LeSportsac. "Each collectible design we are creating is a colorful narrative that is sure to delight fans of Disney, Mary Blair, and LeSportsac alike," said Jensen.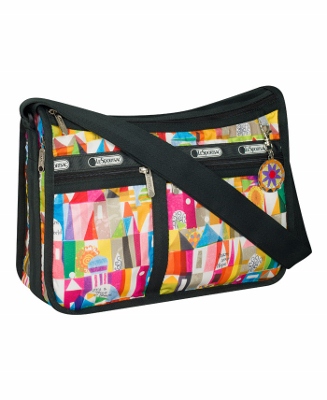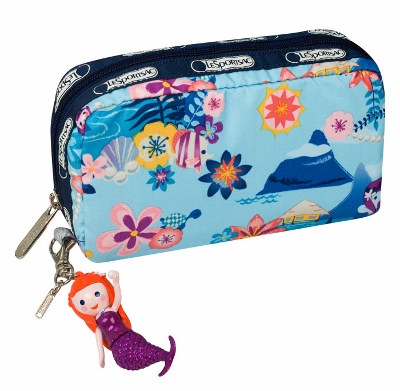 Image: Each bag features a special charm based on the characters in the "it's a small world" attraction.
The bags will be released in five installments all of which are themed to a specific country. This summer, the collection will focus on Tahiti and feature 12 different styles and two graphic totes. Cosmetic, shoulder, weekender, and tote bags will make up the line along with backpacks; each bag also includes a special charm highlighting one of the characters seen in the Small World attraction itself.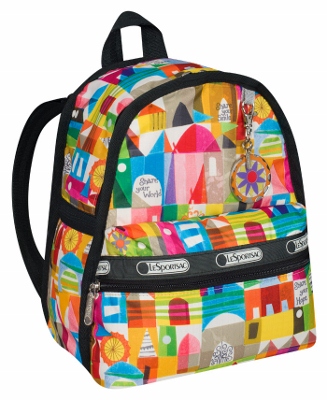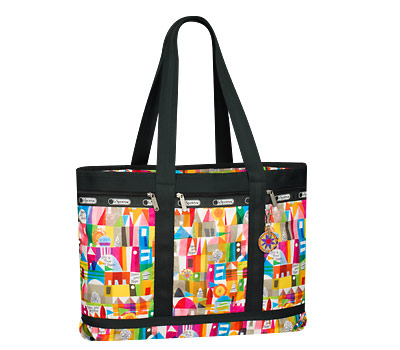 Image: A classic Small World print on two new bags from the collection.
Prices range from $28-$148 and might serve as a nice alternative to the more expensive Disney bags seen around the parks. Be sure to look for your Small World friends over the new few months. They are as cute as ever!
Image Credits: Photos Courtesy of LeSportsac
Category: Disney World, Disneyland, News
Born and raised in New Jersey, Nicole is an avid Disney fan and frequents both Walt Disney World and Disneyland several times each year. Interests include Walt Disney Imagineering, merchandise, backstage tours, and more. Be sure to check out her other articles here on the DIS Blog!