This weekend, the Mad T Party had a soft opening at Disney California Adventure to kick off this amazing summer.  The Mad T Party is replacing the very popular ElecTRONica party.  You know, the one that opened for 3 months and stayed for over 1.5 years!  Mary Jo and I caught wind of the soft opening and had to go.  After all, a lot of concept sketches were released by Disney, but we wanted to help you enter Alice's World and show you a few "sketches" of our own!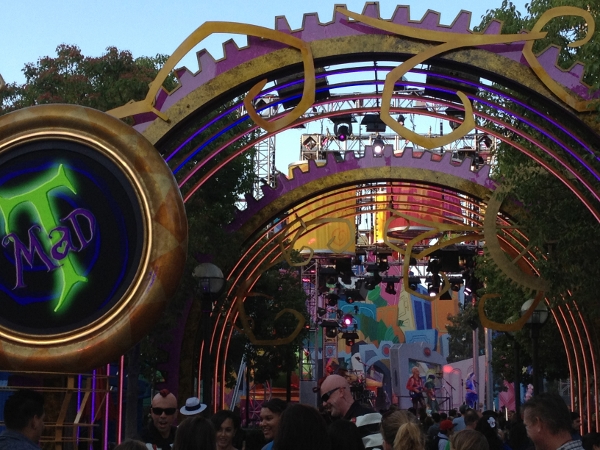 The Decor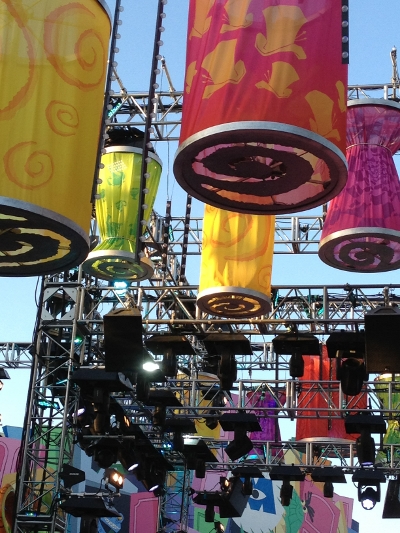 The Mad Hatter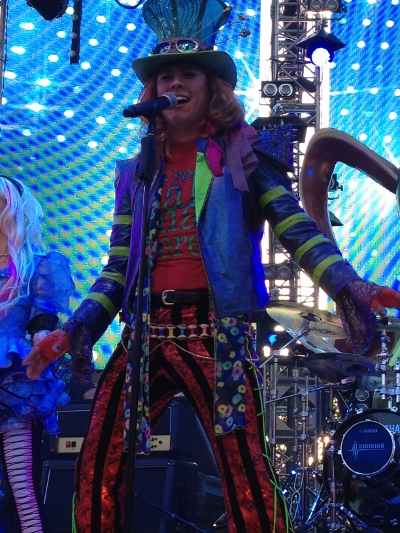 The Playing Card Dancers in the House Of Cards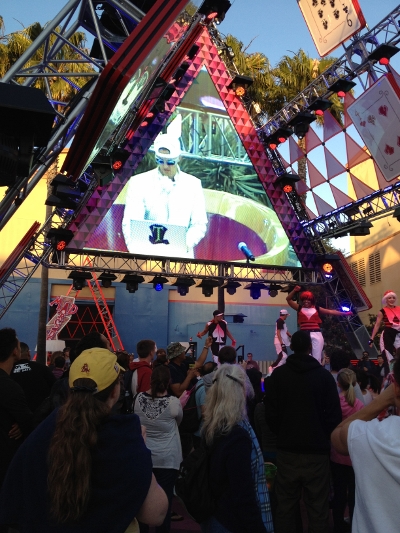 A "Special Guest" Dancer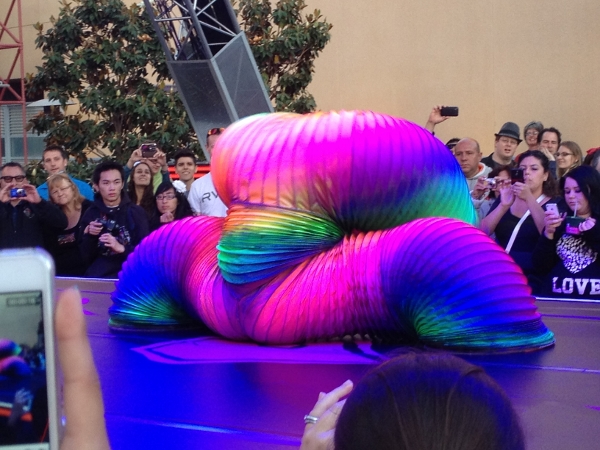 A Cool Surprise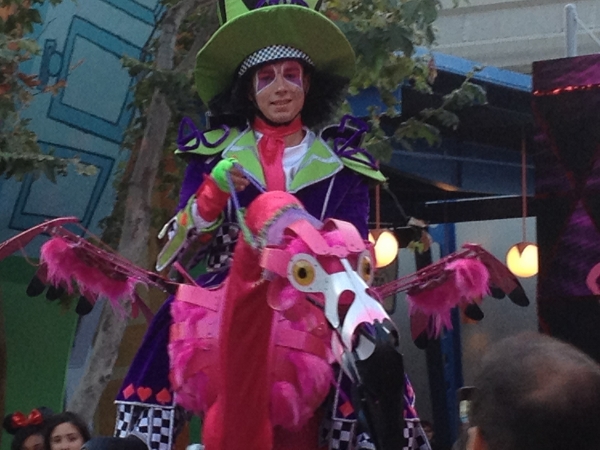 We hope you have enjoyed our little peek at what is in store for you.  Keep your eye on the DIS Unplugged blog, as Mr. Mad T. Party himself (our own Mr. Wayne Toigo) will be bringing you full coverage and a full review!
Photos by N. Johnson.
Category: Disneyland, News
Disneyland Podcaster for the DIS Unplugged