With the excitement of the opening of Cars Land at Disney California Adventure, Disney has introduced a new celebrity family to guests of the Disneyland Resort.  Just who are these rising stars?  They are Mandy, Mona, and Manny Monorail!   That's right.  The monorails have decided to show their true personalities to guests by making their own onboard announcements as they glide along their beamway between Downtown Disney and Tomorrowland.
Meet Mandy!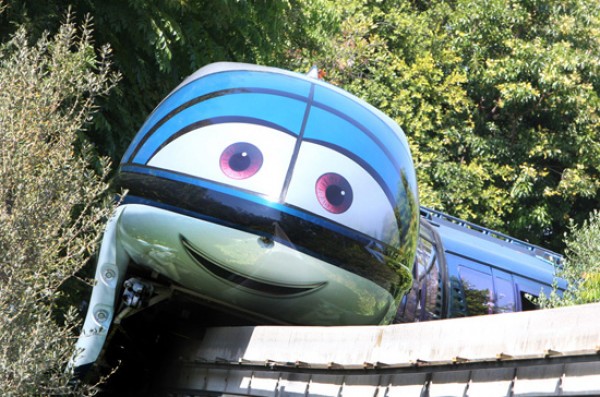 Right now, Mona (orange) and Mandy (blue) have already made their official debut and they will soon be joined by Manny (red).  Disneyland Media Relations was kind enough to provide us with these wonderful headshots of their newest stars!
Meet Mona!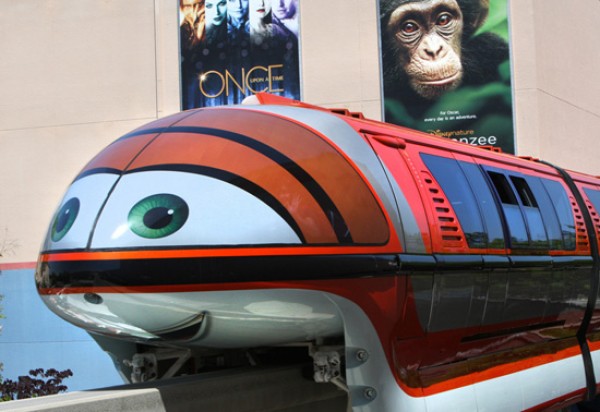 Pictures of Manny haven't been released by their agents, yet, but be assured that he will be as adorable as these two ladies are.  I think they are pretty cute and can't wait to see them in person!
Photos courtesy of Disneyland Media Relations.
Category: Disneyland, News
Disneyland Podcaster for the DIS Unplugged