The stage is bare.  The dancers have left.  The sounds are quiet.  The lights are dark.
ElecTRONica has ended its run and has ceased to function.  The wildly popular night time street party has concluded, but it sure went out in style.
ElecTRONica opened at Disney California Adventure on October 8, 2010 and has been running for a year and a half.  Not bad for a "street party" that was once envisioned as a temporary boredom killer for those waiting for World of Color.  But ElecTRONica quickly developed a following of its own.  Riding on the release of the Disney movie TRON: Legacy, the venue recreated, in Disney's own fashion, the futuristic and somewhat eclectic world of TRON City.  With dancers, music, drinks and games, party goers were swept into the realm of TRON.   And once it grabbed you, few were left unaffected.  ElecTRONica became a destination and with good reason.  It captivated thousands and was the perfect end to a magical day.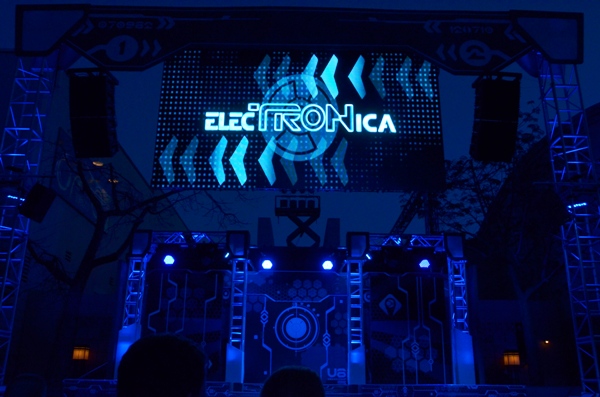 Let's take a look back at some of the sights of the final nights of ElecTRONica.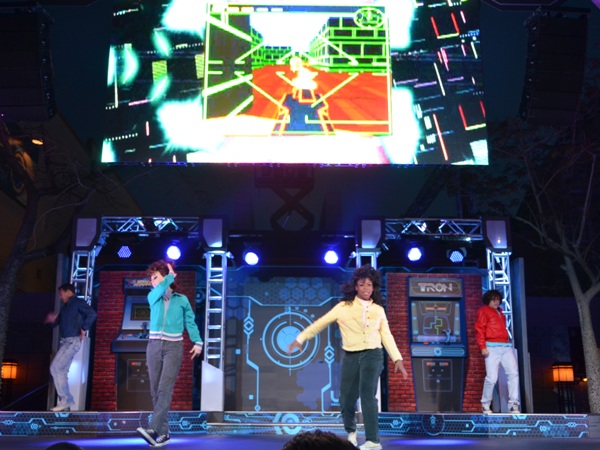 The portal to ElecTRONica was opened each night with the sounds of the 80s…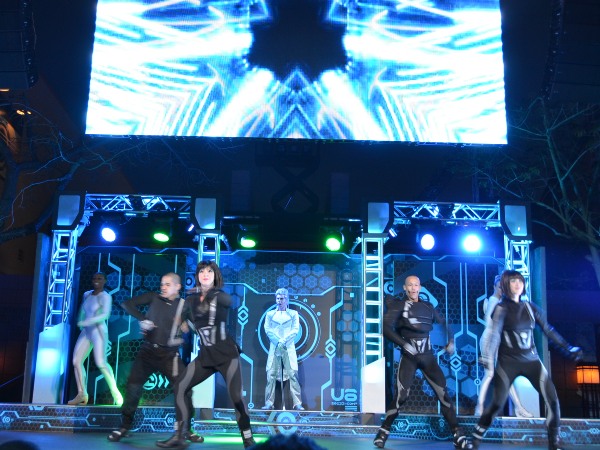 But the Grid was transformed, and a new set of programs took over.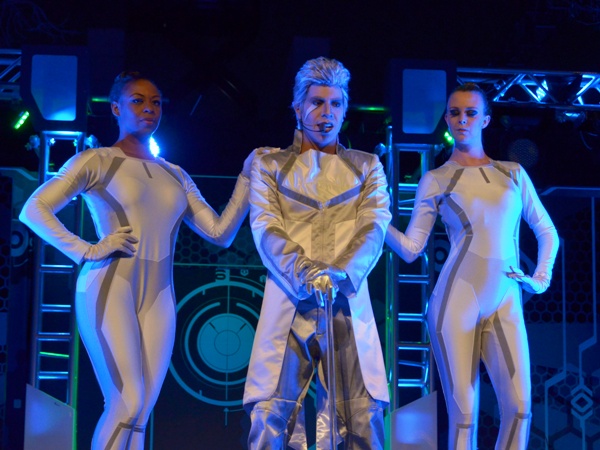 ElecTRONica host Eckert guided programs and users to the leisure world of TRON City.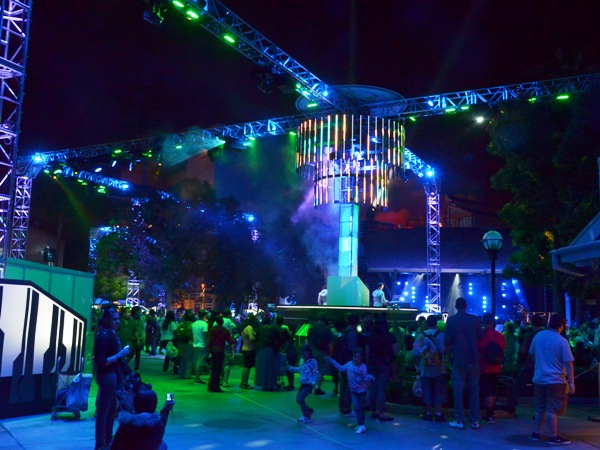 The central hub was overflowing with lights, effects, music, dancing, and games.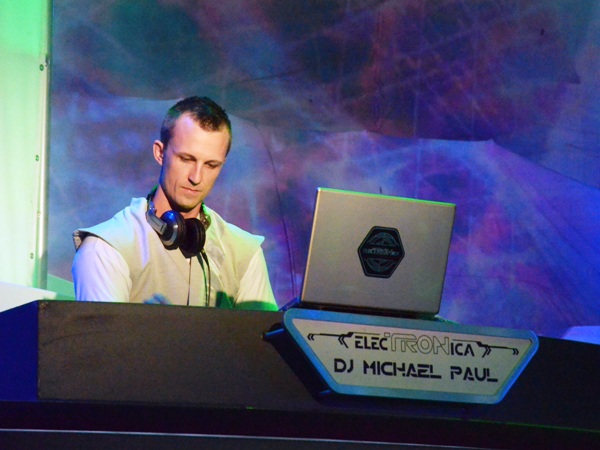 DJ's kept the mix electric with non-stop energy.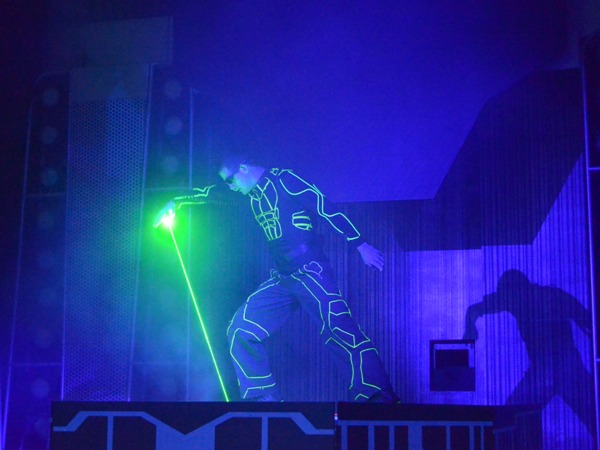 Laserman harnessed the power of light with his performance.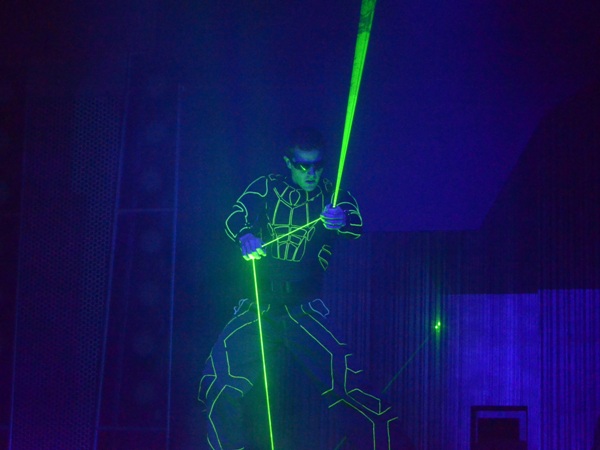 He made the light bend to his commands…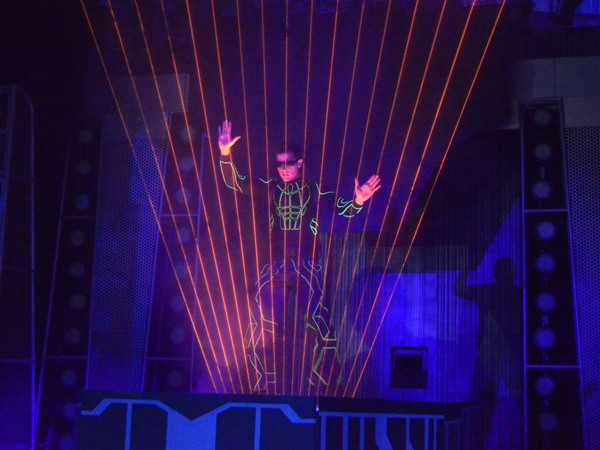 … surrounded himself with its eerie power…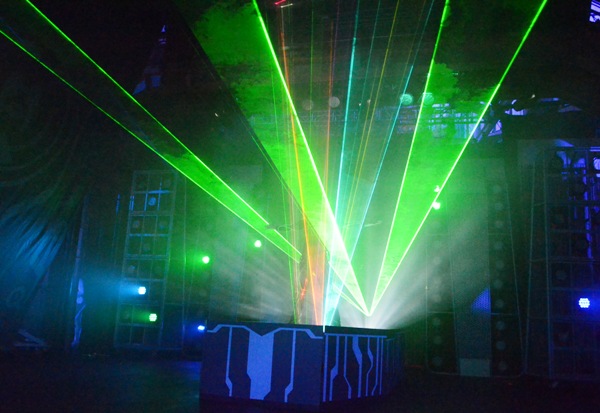 …and finished with a rainbow of dancing light.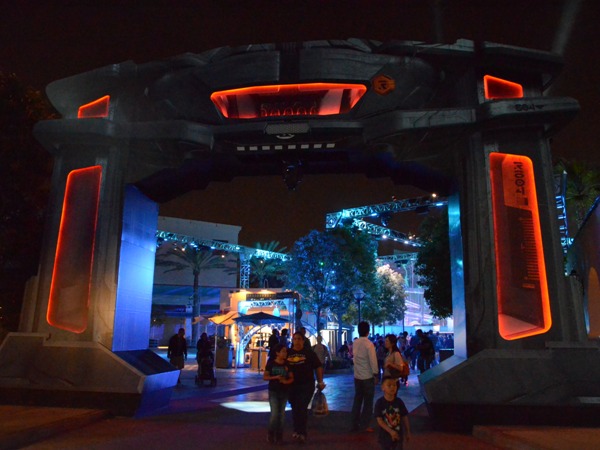 Meanwhile the Recognizer beckoned everyone to enter.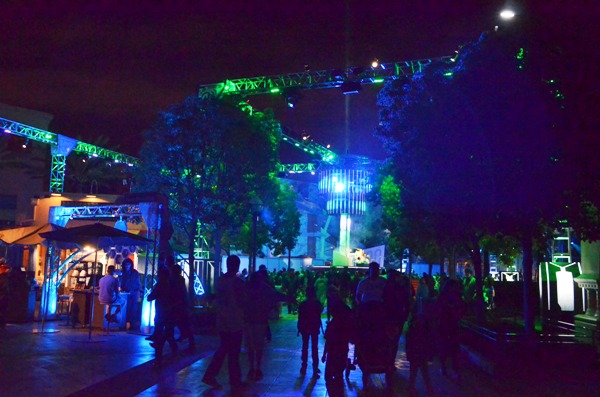 The non-stop music and dancing continued through the night.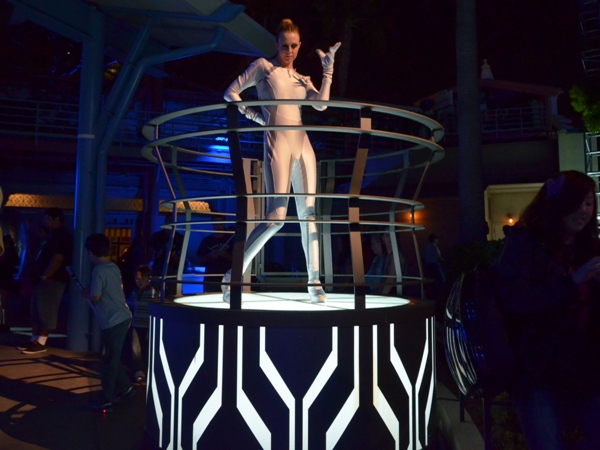 ElecTRONica dancers enhanced the mood.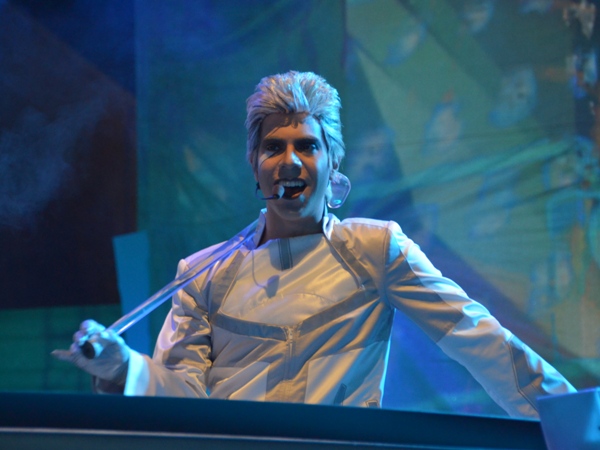 And your host presided over the festivities.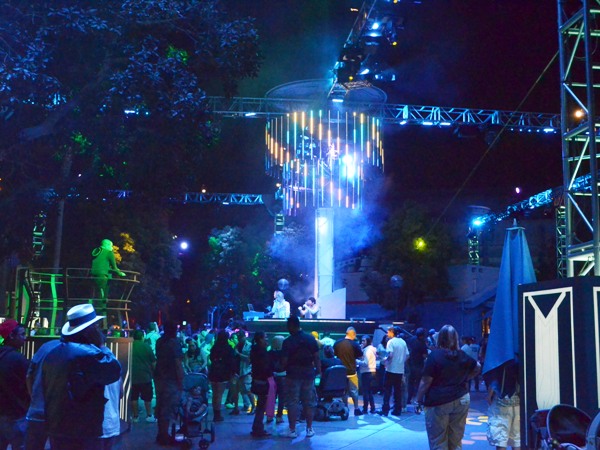 The music and lights played with the programs.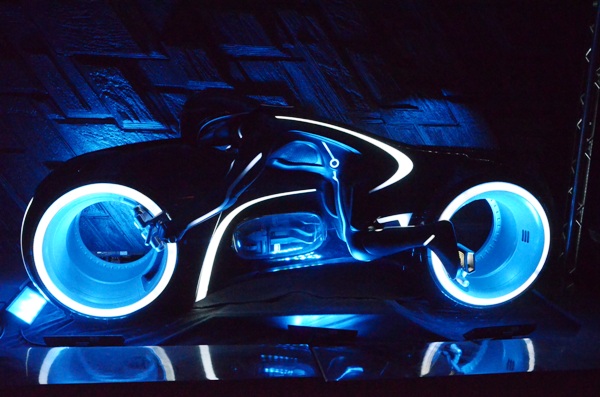 Light Cycles stood ready.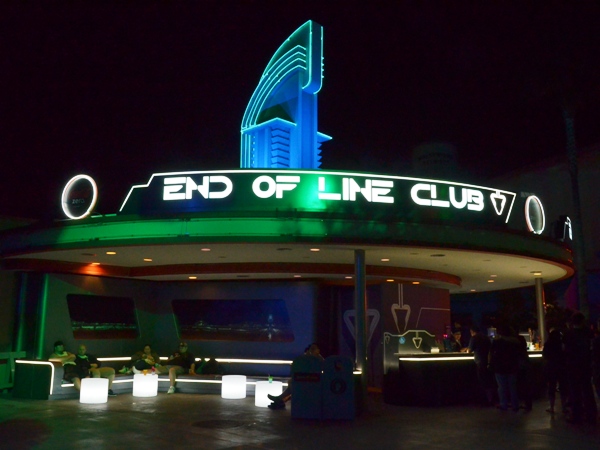 There was plenty of food and drink to refresh and restore.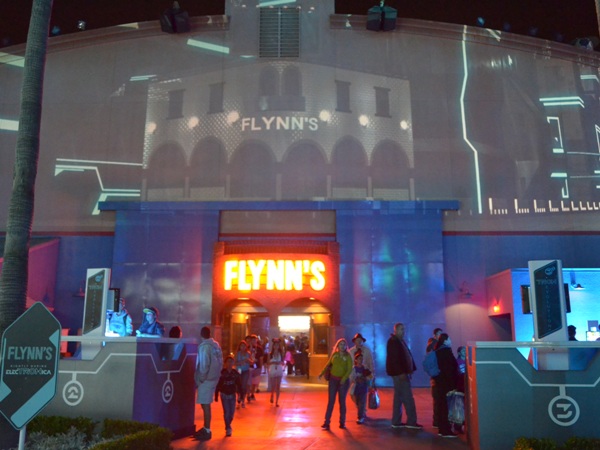 Games and amusements were at Flynn's Arcade.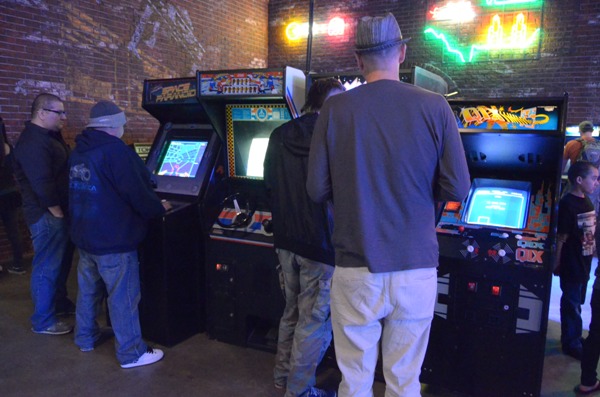 Old and new games filled the arcade floor, including Kevin Flynn's Space Paranoids (displayed on the left and was actually playable).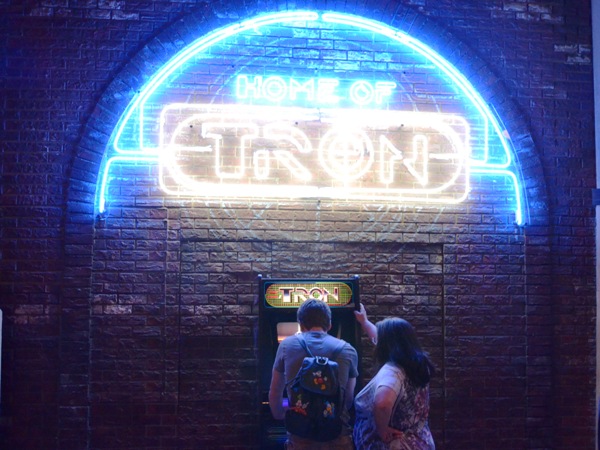 And in the center of the room was the game of TRON – the game that started it all for so many of us.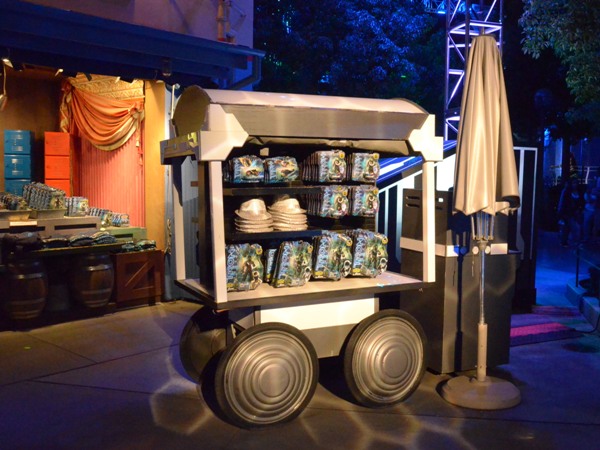 And every party needs souvenirs, toys, clothing and memories from your night in TRON City.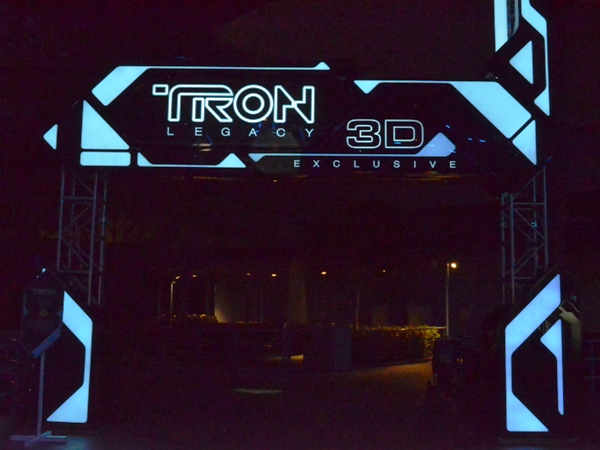 Third dimension experiences to encounter.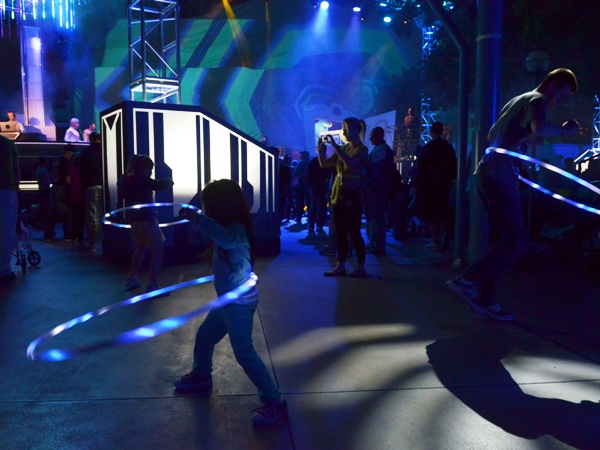 There were old style "hoop" games.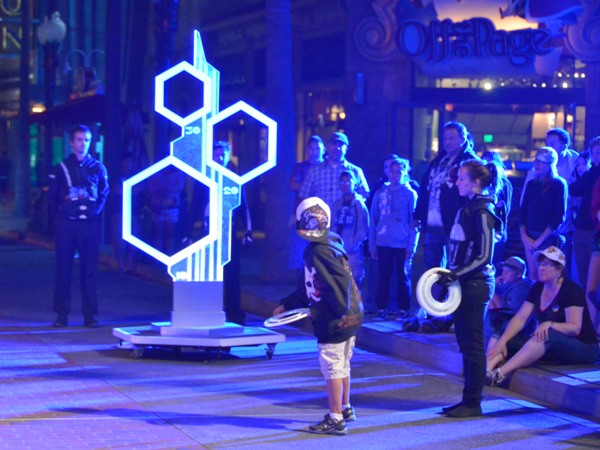 And there were new challenges and ways to improve your skill.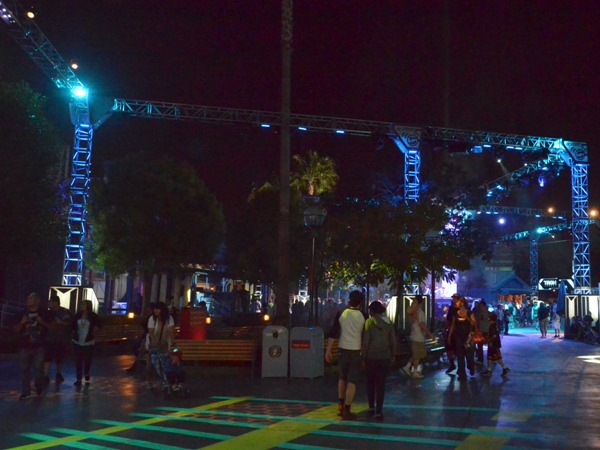 But ElecTRONica was coming to a close.  Even great programs eventually complete their cycles.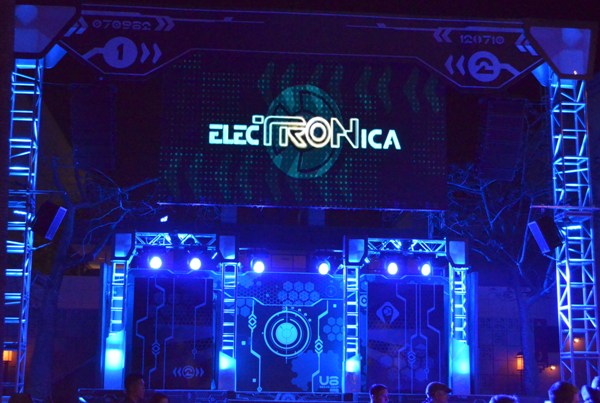 And then the stage was bare.  The party was concluded.  ElecTRONica was over.
I had a really great time over these past many months at ElecTRONica.  I can't count the number of times I attended.  It's hard to explain, but being in that world, like being in other Disney fantasy worlds, was very special for me.  I shall miss it, but I'm glad I was able to be part of it.  I do look forward to the Mad T Party.  But for now, I will enjoy the memories and experiences at ElecTRONica and hope someday there will be a reboot.
-End of Line-
-Stop-
-Disengage-
-Program Terminated-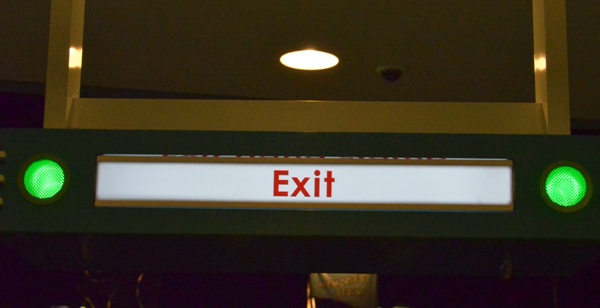 Category: Disneyland