On Wednesday, April 18, Give Kids The World (GKTW), a Central Florida nonprofit "storybook" resort for children with life-threatening illnesses and their families, reaches a milestone achievement.  They will celebrate reaching 2 million volunteer hours.  That's over 50,000 volunteers – "Angels" in GKTW speak – working 1,400 shifts in the Village each week.  I'm proud to have contributed a very small part in the total.  Continue reading to learn how these "Angels" not only volunteer, but truly make wishes come true.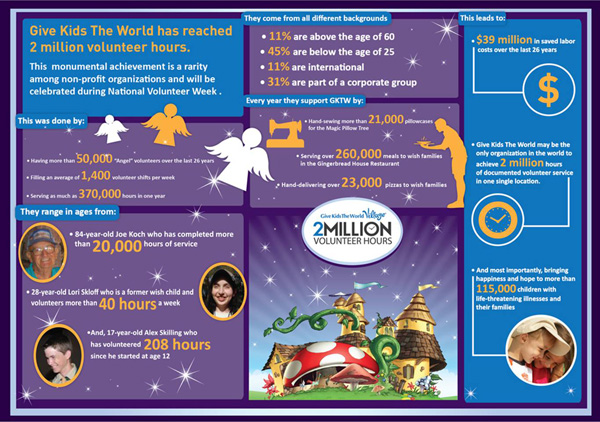 Over the last 26 years, volunteers of many ages, talents, and abilities from all over the world have come to work in the Village.  Some of these volunteers were children or families involved in voluntourism.  They have filled roles as ride operators, pool monitors, gift givers, food servers, ice cream scoopers and even bringing evening entertainment programs to life.  Over the past few years, I've led groups of college students on alternative break service trips to GKTW, and one of our favorite volunteer shifts is participating in these nighttime shows.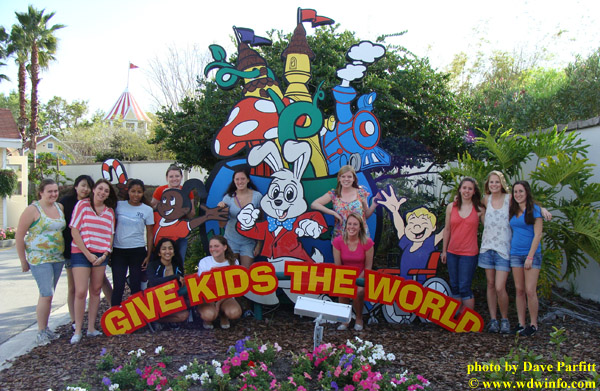 Every Thursday night, GKTW is turned into a "Winter Wonderland."  Snowflakes fly on the avenue, Santa Claus distributes gifts to all the boys and girls, and volunteers dress in holiday costumes for a festive parade.  This year, Winter Wonderland was our final volunteer shift for the trip.  The students spent all week getting to know the families in the Village, and felt mixed emotions for this last chance to spend time with them.  However, little did they know something special was about to happen – they were about to help make a wish come true.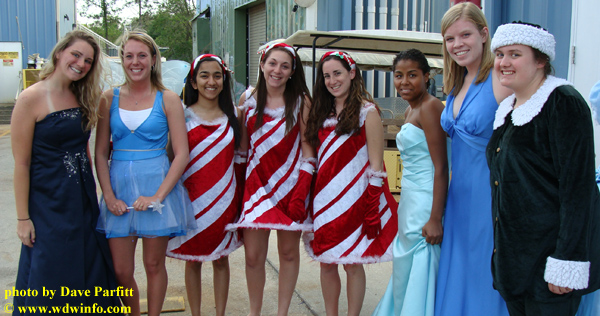 When we arrived at GKTW, we learned of a special guest for the evening, Kayli – a Wish child with the genetic condition Trisomy.  Kayli had always dreamed of BEING in a parade, and sharing the experience with others in the Trisomy community to raise awareness for the condition.  Kayli's wish came true when GKTW made her the star of the Winter Wonderland Celebration, and she was joined by 13 other families who also had a child diagnosed with Trisomy.  These families and special children traveled from all over the country to celebrate with Kayli.  It was now our job to make sure this parade was a success.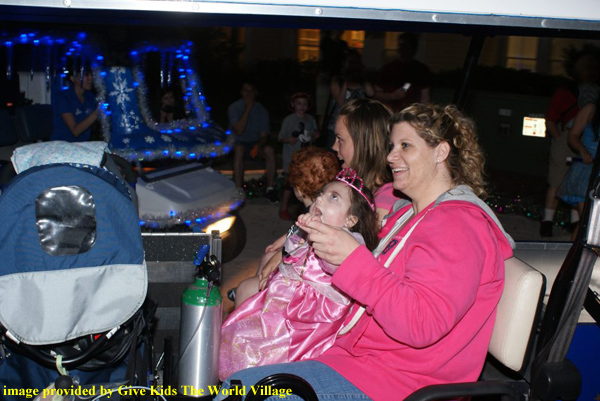 We marched up the Avenue, danced, and frolicked in the plaza as if we were festooned with jingle bells.  We posed in our costumes for photos with families and children we had worked (and played) with over the course of the week.  Then it was time to say good-bye.  By all accounts our week in the Village was a success, and Kayli's wish had come true.  Congratulations to GKTW for the work they do in making wishes come true for over 115,000 children with life-threatening illnesses, and to the special volunteer "Angels" who open their hearts to serve in the Village.  GKTW now joins only a handful of organizations in the world who have reached 2 million volunteer hours in a single location.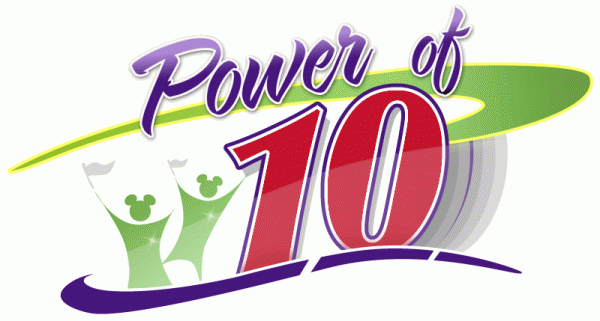 The DIS Unplugged is also committed to GKTW, and has pledged to raise $1,000,000 for the organization.  We're calling the campaign the Power of 10, as we're trying to mobilize 10,000 people to ask 10 friends to donate $10 (hence $1M).  There are a number of different fundraising events for the cause, and you can find out all about them by clicking here.  I hope you'll consider supporting GKTW through the Power of 10.  You can also donate directly to the campaign by using a credit card at this Power of 10 page set up on FirstGiving.com.
Category: Disney World