The latest incarnation of the Blue Sky Cellar at Disney California Adventure focuses on Cars Land, the newest expansion opening June 15, 2012.  As with previous versions, this exhibit features drawings, plans and models to give guests an inside look at the Imagineering process.   Take a look at some of the highlights.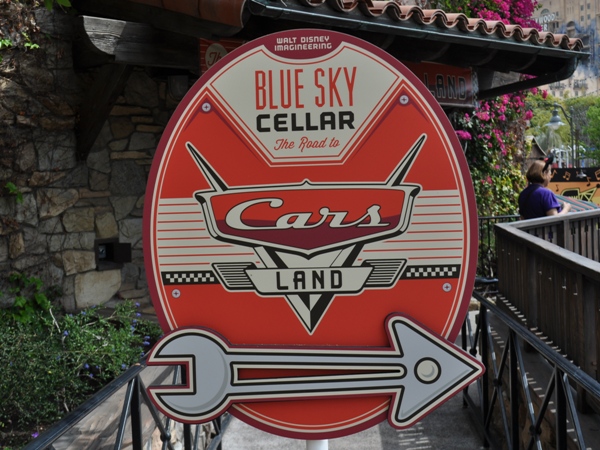 In Radiator Springs Racers, guests will meet the characters from Cars, then race to the finish line.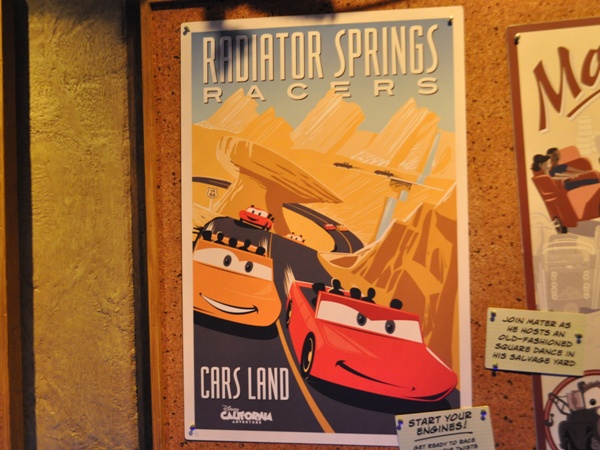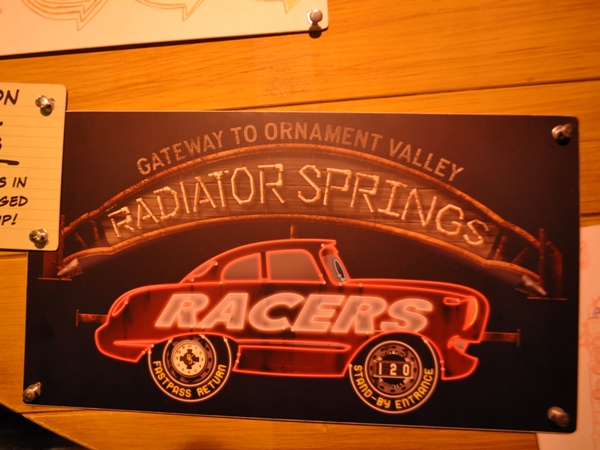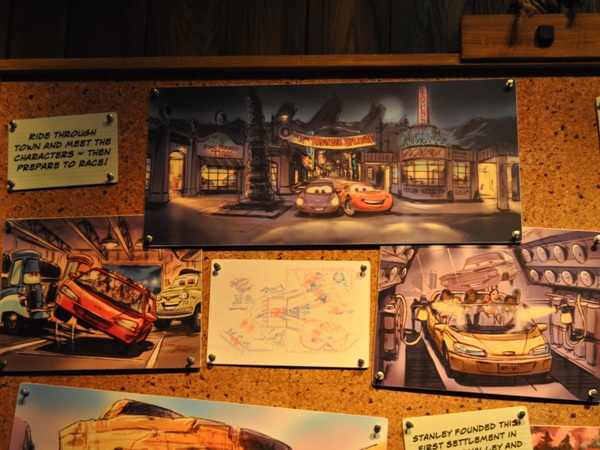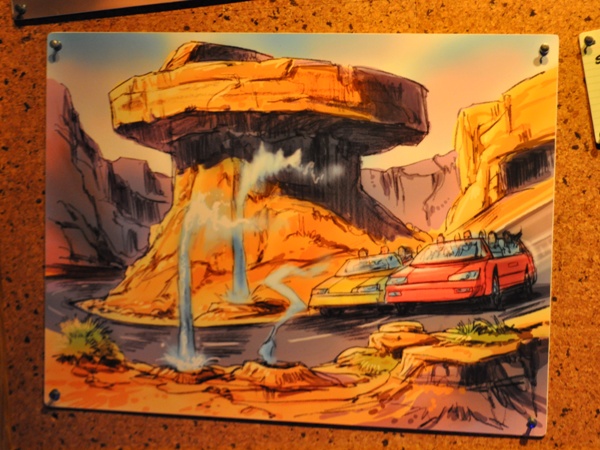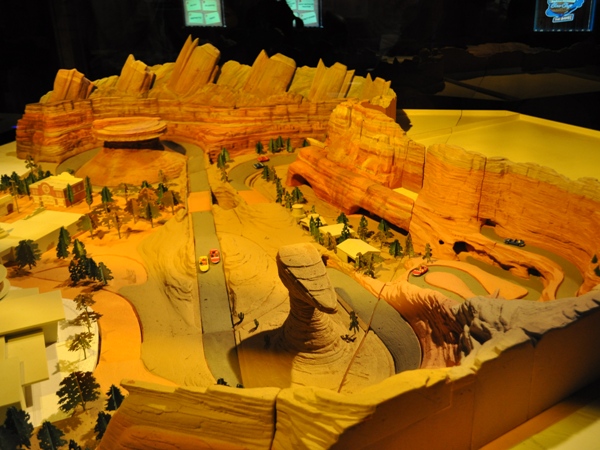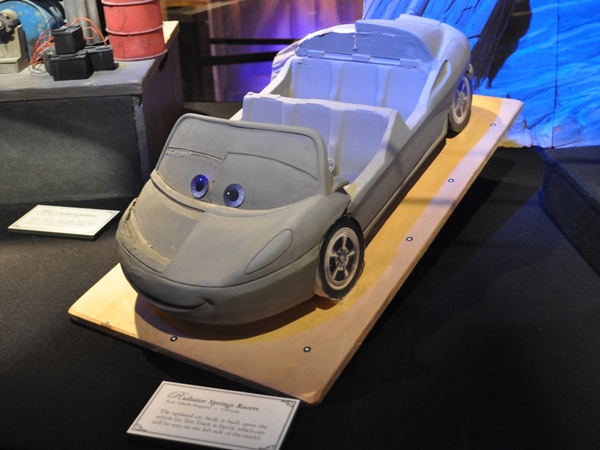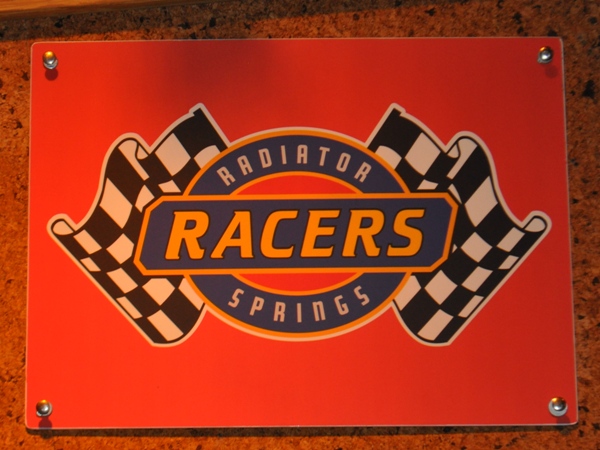 Luigi's Flying Tires will have guests floating on air.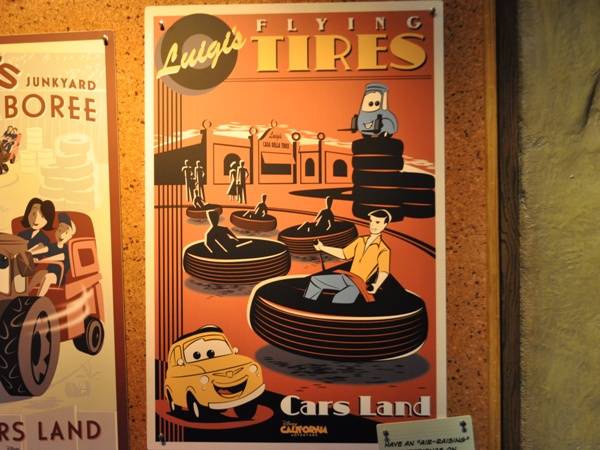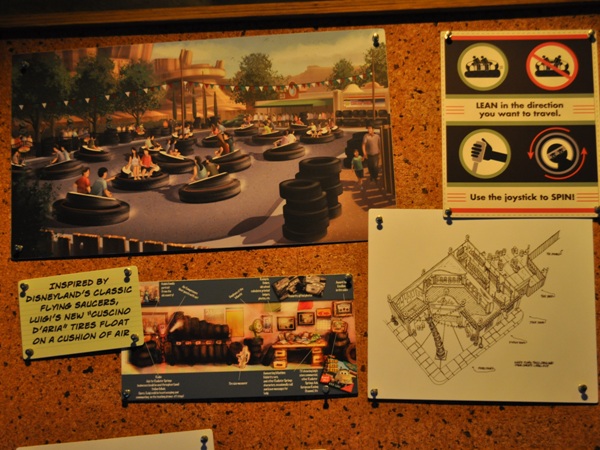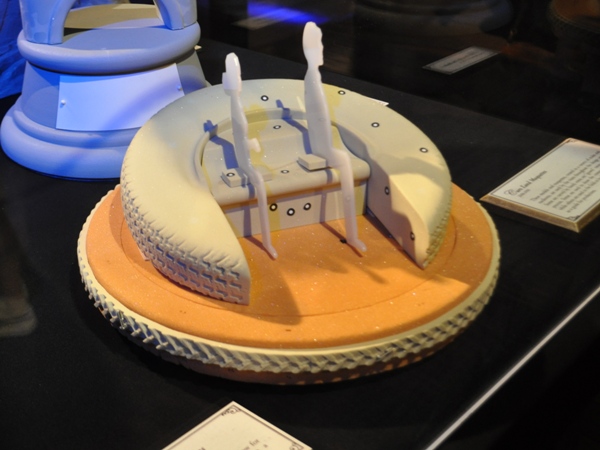 Mater will host a old-fashioned square dance in Mater's Junkyard Jamboree.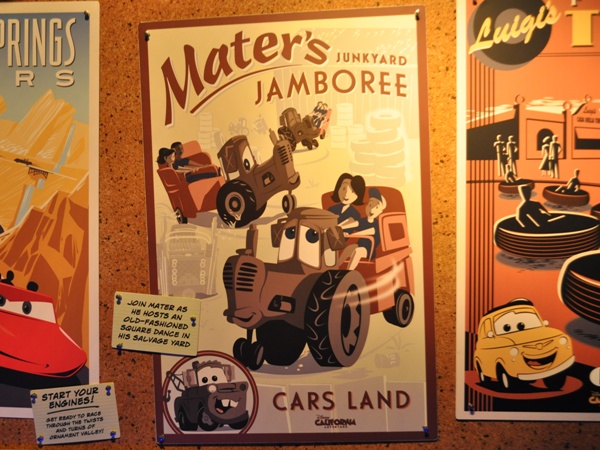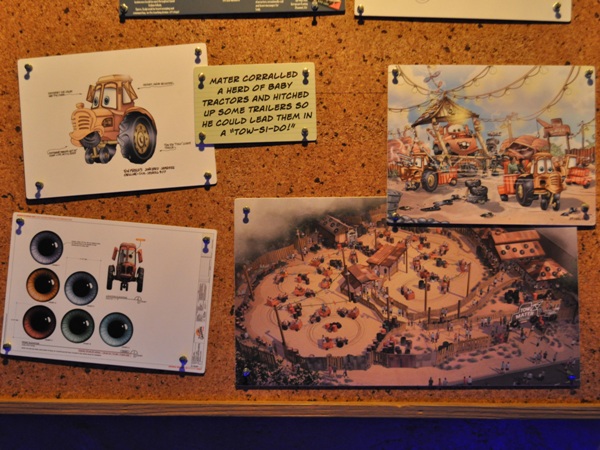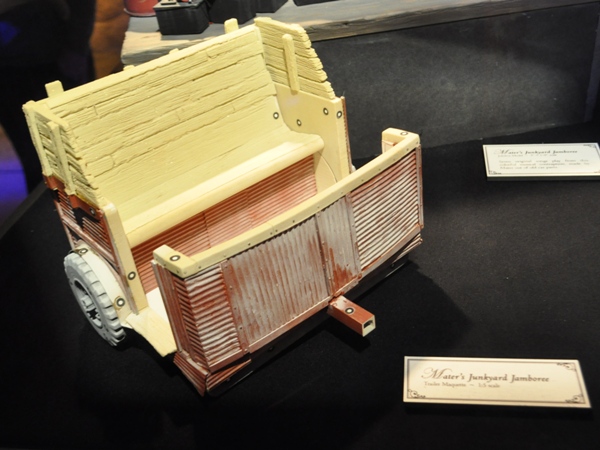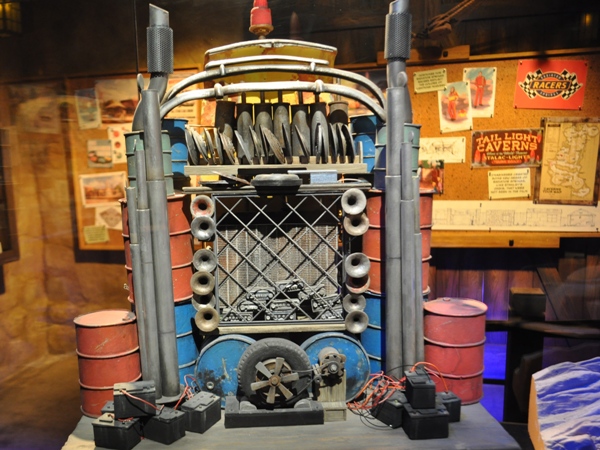 Flo's V8 Cafe will feature food inspired by cafes along Route 66.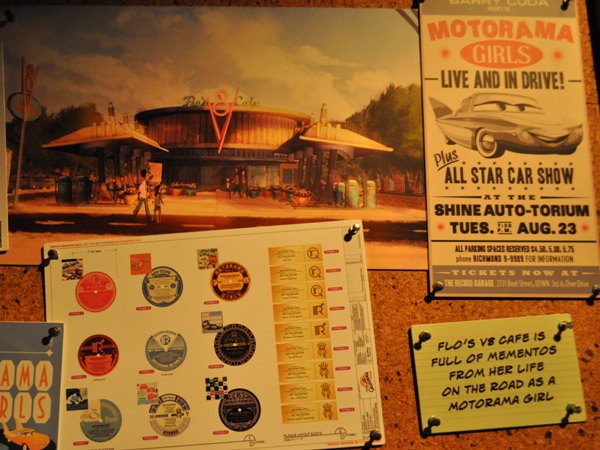 The Cozy Cones will feature various hand-held snacks.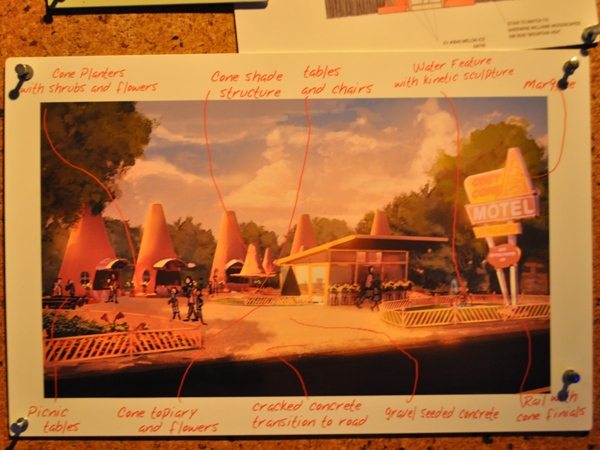 Ramone's House of Body Art is one of several retail locations in Cars Land.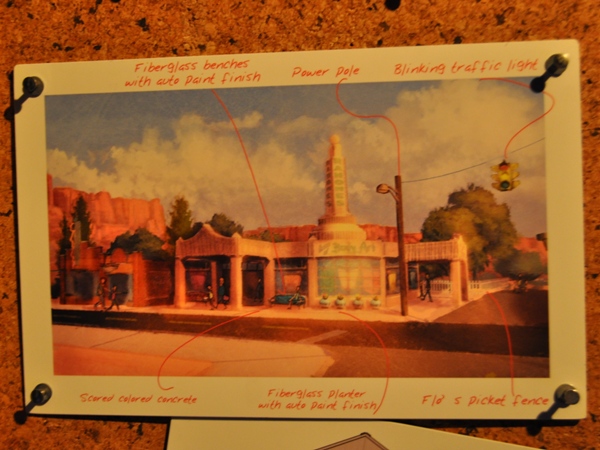 How did the Matterhorn Bobsleds sneak in here?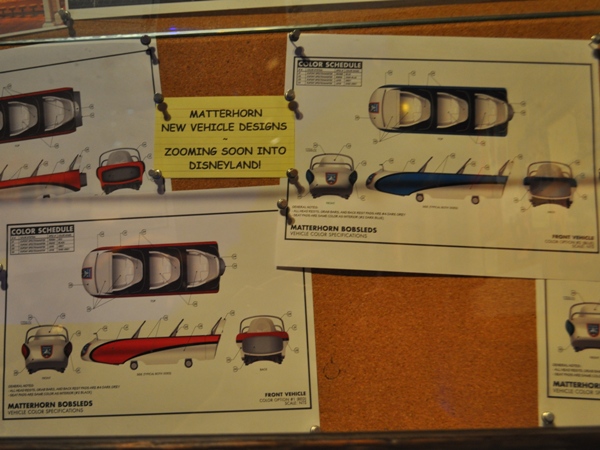 The Blue Sky Cellar was opened to give guests a look into the Imagineering process during the lengthy construction project finishing soon at Disney California Adventure.  If the above picture is any indication, Blue Sky Cellar should continue to be around awhile, giving guests looks into improvements and additions being made throughout the Disneyland Resort.
Category: Disneyland