UPDATE:  Beginning July 6, 2012, D23: The Official Disney Fan Club will present the "Treasures of the Walt Disney Archives", the largest temporary exhibit of Disney history ever created.  The 12,000 square foot exhibit is scheduled to continue through April 2013 at the Ronald Reagan Presidential Library and Museum.
The 40th President of the United States is honored in a 100,000 square foot museum just 90 minutes Northeast of the Disneyland area, just the right distance for a little sidetrip.  The Ronald Reagan Presidential Library and Museum is located in Simi Valley and features 24 different galleries documenting the life of the former President.  The 100 acre site is also the location of President Reagan's Memorial.  Read on for more details and pictures.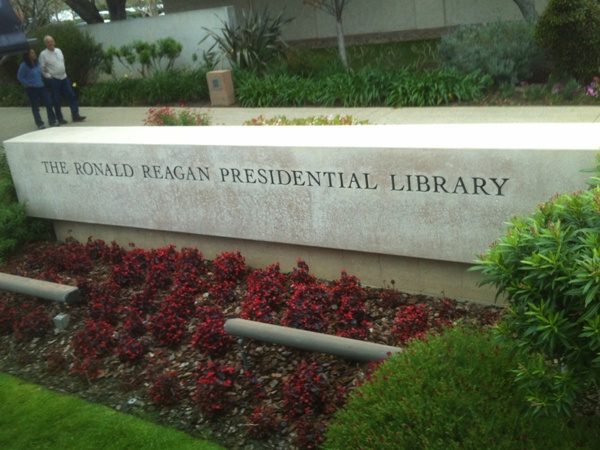 The museum, which opened in 1991, is perched an a hill and features views of the surrounding mountains, valleys and the Pacific Ocean.  It features several interactive exhibits to keep the kids happy, including a chance to be in a movie with Ronald Reagan (via green screen) or give his innaugural address from a teleprompter.  That said, I wouldn't recommend the museum for children much younger than my 8-year-old second grader.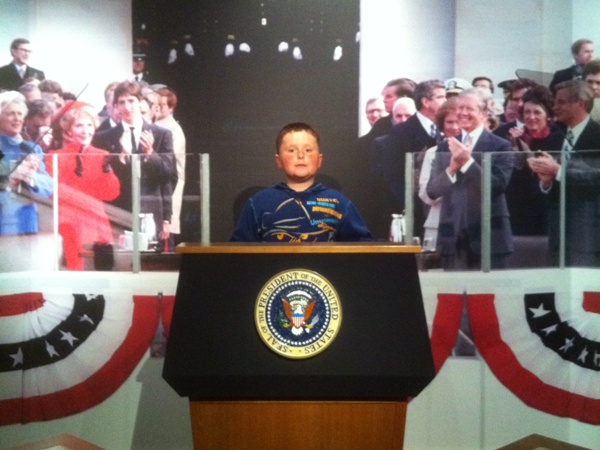 Among the galleries is a full-scale reproduction of the Oval Office as it appeared during the Reagan presidency.  Reagan chose western artwork, earthy colors….and jelly beans to decorate his Oval Office.  Did you know that it's tradition for every president to choose their favorite painting of George Washington to hang over the fireplace in the Oval Office?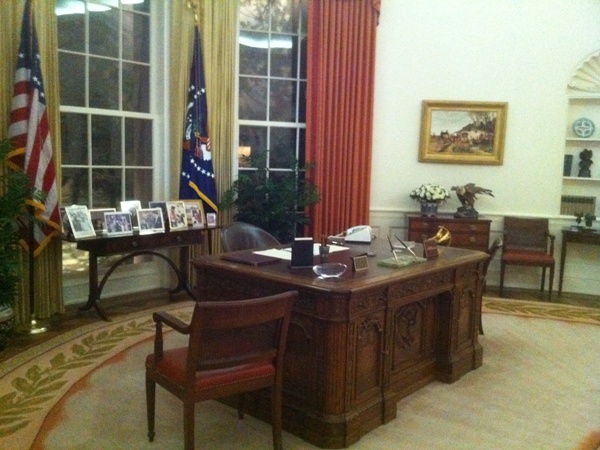 For many, the highlight of the museum is the Boeing 707 that was added in 2005.  The former Air Force One was used by Reagan and 6 other presidents.  Guests are allowed to board the jet….be sure to turn and wave to the press (your picture will be available in the gift shop later)….and see what life was like in this flying White House.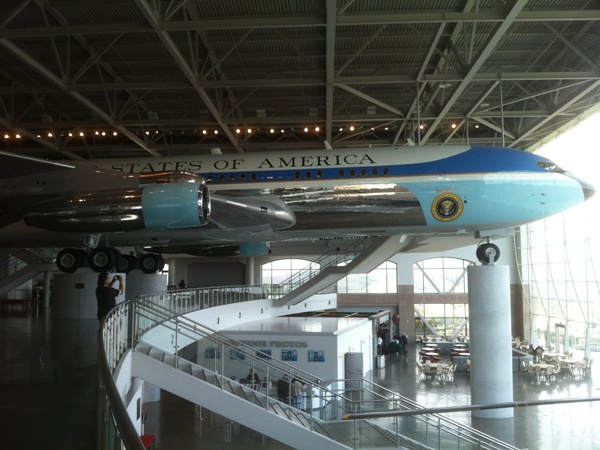 The museum has an area for special exhibits and through May 18, 2012 is featuring "The Real George Washington", complete with a set of his (not wooden) teeth. Also, among the special exhibits is "The Gulag Collection", featuring the artwork of Nikolai Getman, who was imprisoned in the Soviet Union's Gulag and spent 40 years painting portraits to tell his story.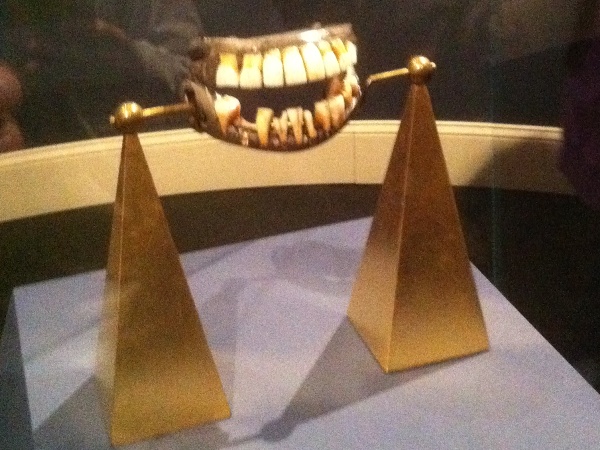 The museum is open daily 10am to 5pm (except for Thanksgiving, Christmas and New Year's Day).  Admission is $15 for adults, $9 for children 11-17 and children under 11 are free.  All parking is free.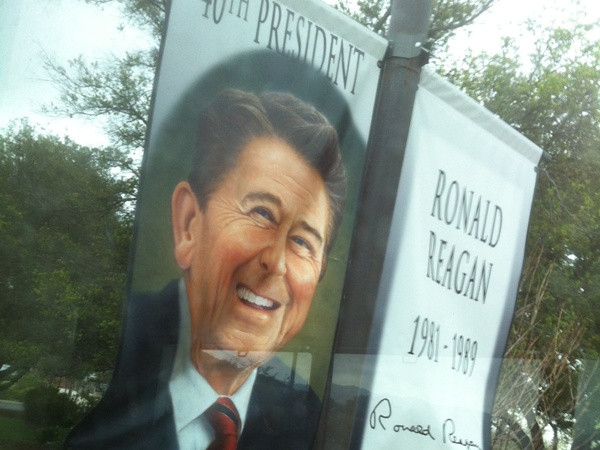 Category: Disneyland