I have been hearing rumors that Dumbo and Barnstormer attractions were going to start "soft openings" today in Magic Kingdom.  A soft opening means that the attraction may be open but may go down at any time.  This is a testing phase for Walt Disney World where they can test it out before it is open to the public.  The new Fantasyland Train Station also opened today.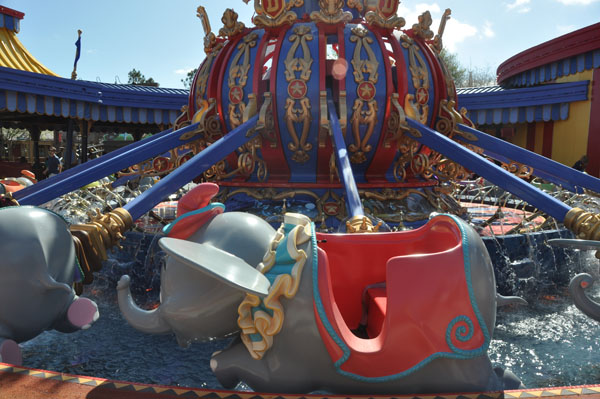 It was crowded today since it is the start of Spring Break for many school districts.  Since it was a rainy day yesterday I think everyone decided to hit Magic Kingdom today.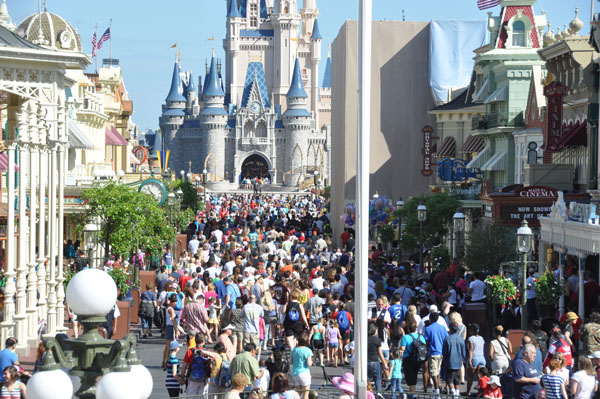 I decided to take the train to get around some of the crowds.  While we were in Frontierland I overheard a cast member saying that they had just opened the new Fantasyland Train Station.  I was excited to know that I would be one of the first to see it.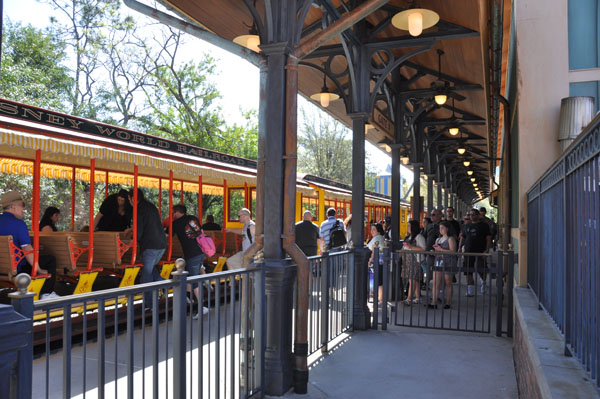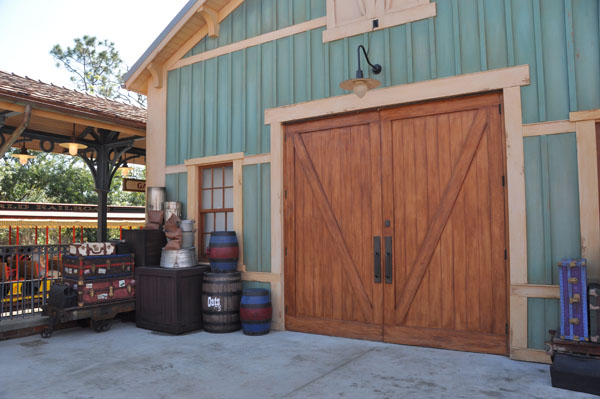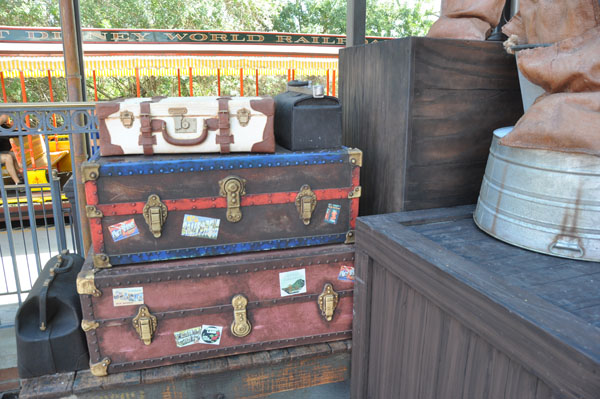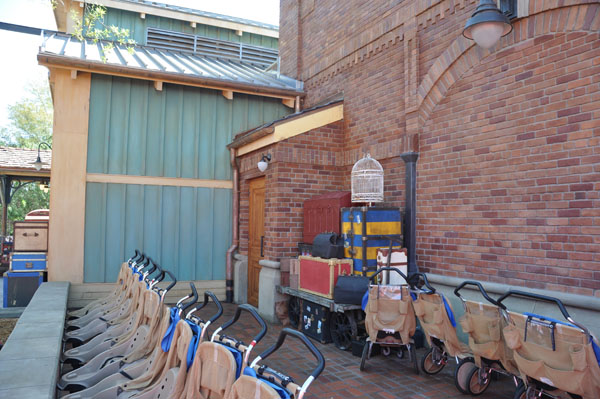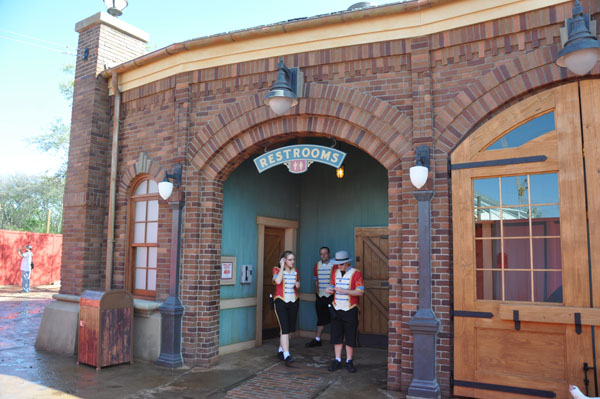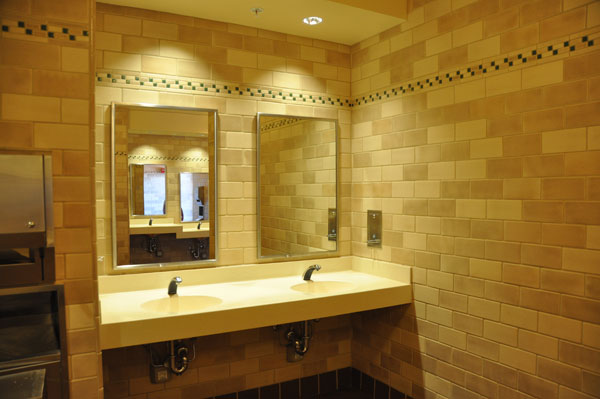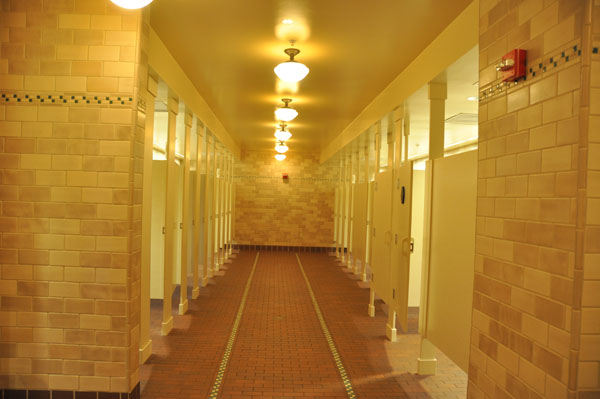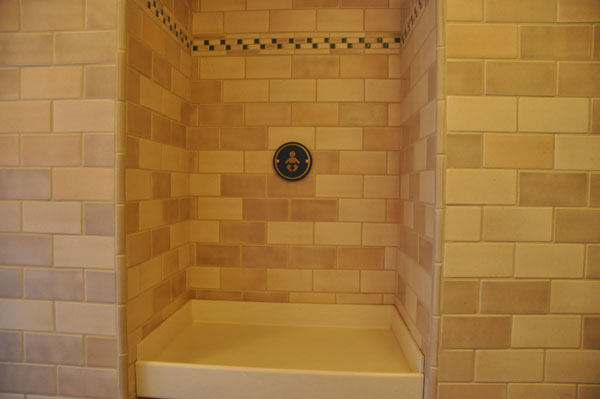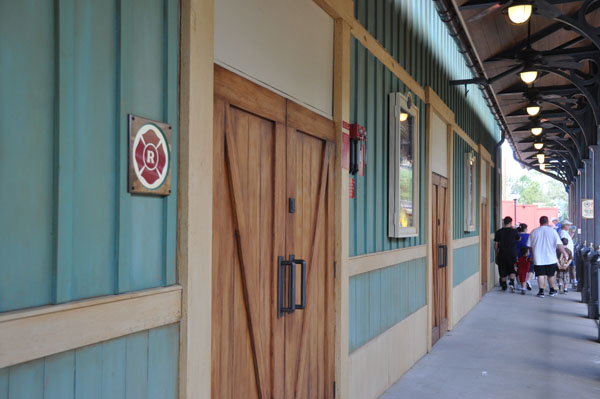 As you come up the path from the train station you will first see The Barnstormer.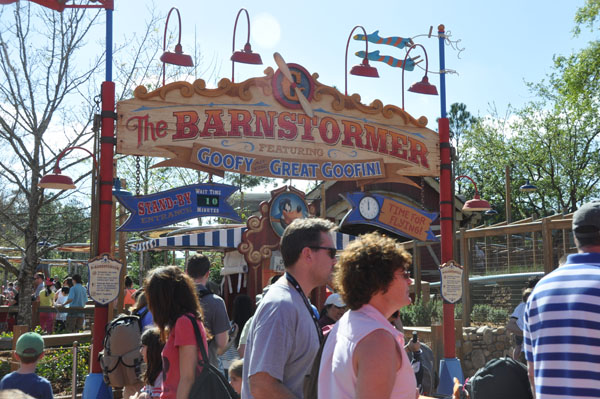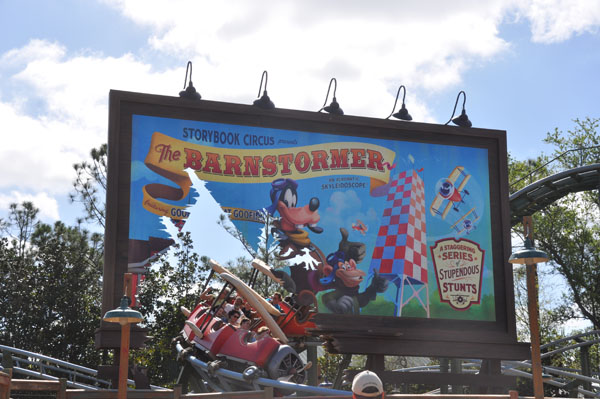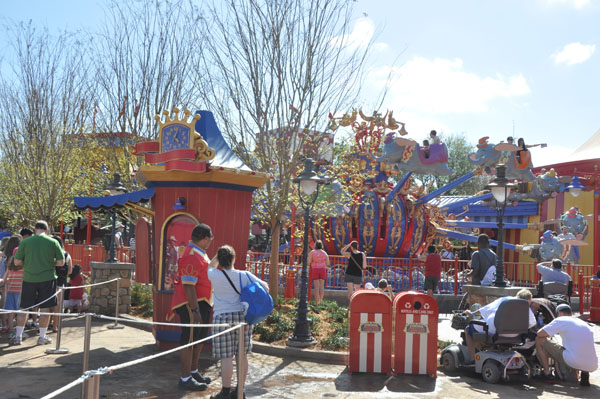 Did you notice Dumbo spins the other way?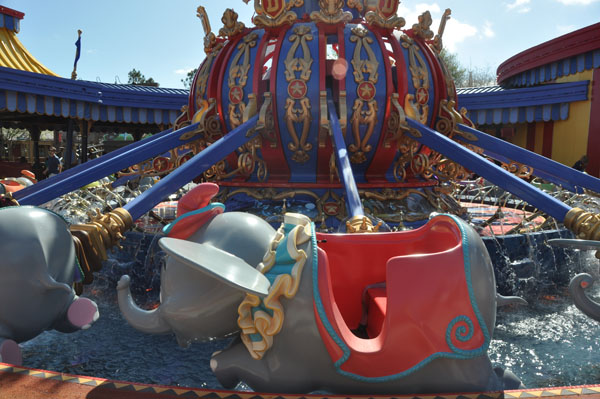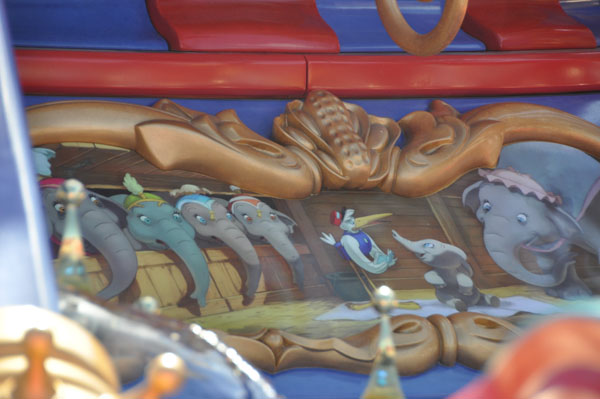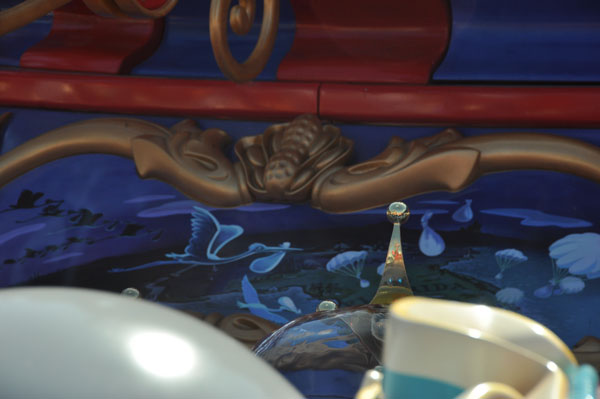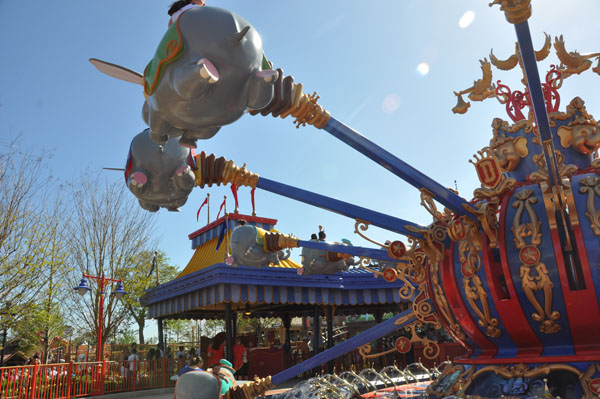 You can really see progress looking over the wall into Fantasyland.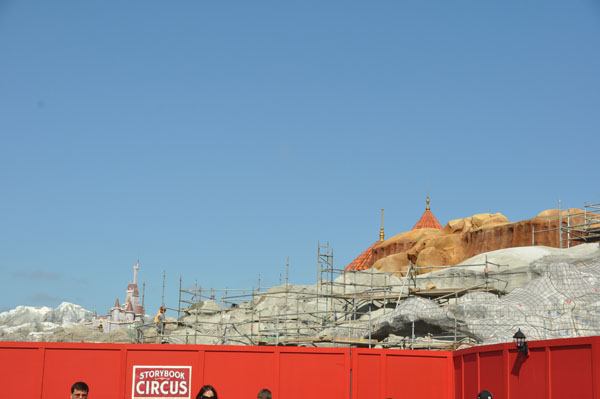 This is the walkway into the new area where Toontown was.  Be sure to look down on the ground.  They have put into a lot of effects, so you never know what you might see!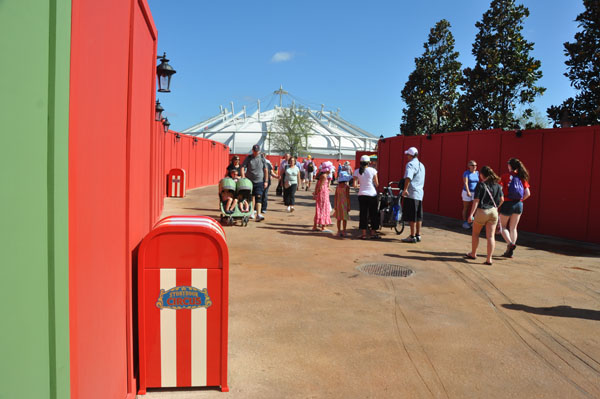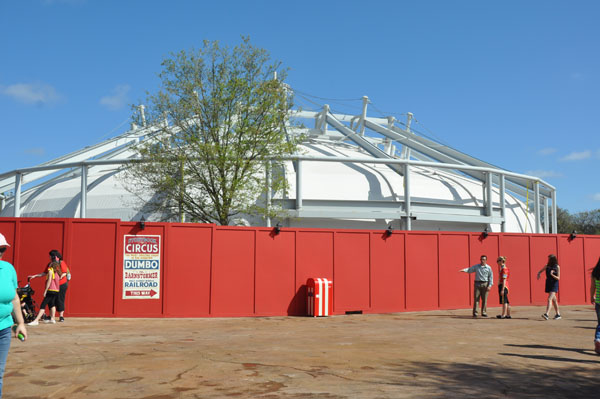 The new garbage cans for this area.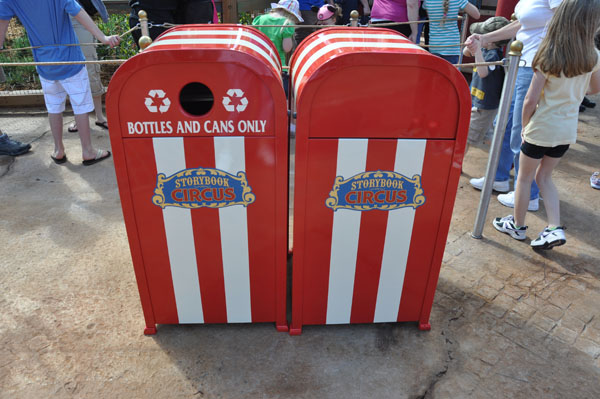 I took the train back to Main Street and left the park.  I was riding the bus to go back to the Ticket and Transportation system because it was the time of day that the Resort and Express monorails were not running.  They are currently down daily from 11:30 AM to 6 PM due to DVC construction at Grand Floridian. You will need to take a bus or ferry if you decide to leave Magic Kingdom during these hours.  FYI- the bus stop to return to the Ticket and Transportation Center is number 18.  There are signs telling you that there is other transportation but they don't mention where to catch the bus.  There is a sign by the bus information center that informs you that it is bus stop number 18.  While I was waiting I caught a glimpse of the bus that Disney is testing until the middle of April.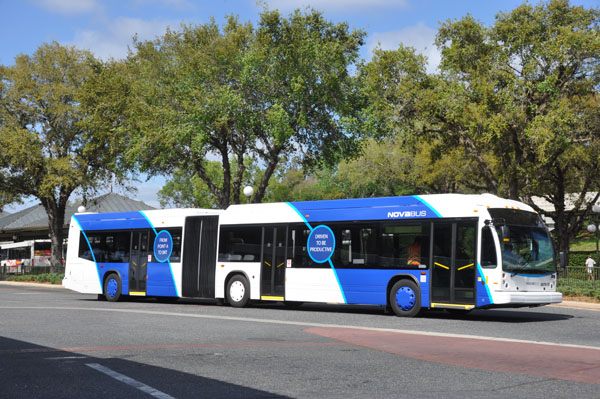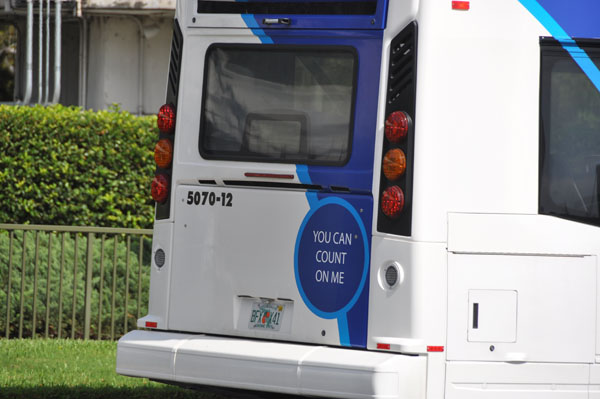 I loved what they did with the Storybook Circus area at Magic Kingdom.  It makes me even more excited for the new Fantasyland!  I'll keep you posted if I see anything new.
Category: Disney World