Walt Disney Studios announced the World Premiere of Disneynature's "Chimpanzee" will be Friday, April 13th at Walt Disney World.  Dr. Jane Goodall will be in attendance as well as film co-directors Alastair Fothergill (Disneynature's "African Cats" and "Earth") and Mark Linfield ("Earth").  Red carpet arrivals at Downtown Disney's AMC Theater 24 are set for 11:00am followed by a film screening at noon.  Continue after the break for more details.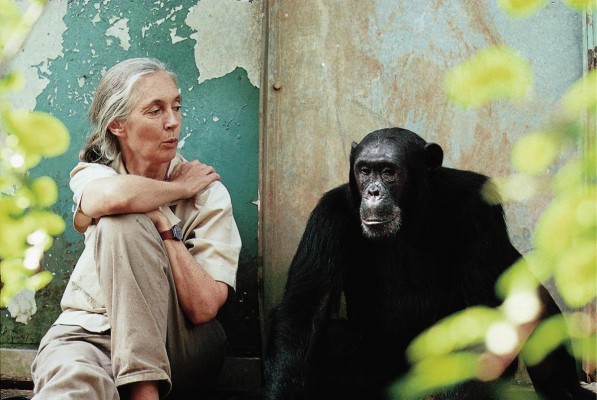 Disney also announced a program where every ticket purchased for "Chimpanzee" during its opening week (April 20-26, 2012), a donation will be made to the Jane Goodall Institute to help protect the animals and their habitats.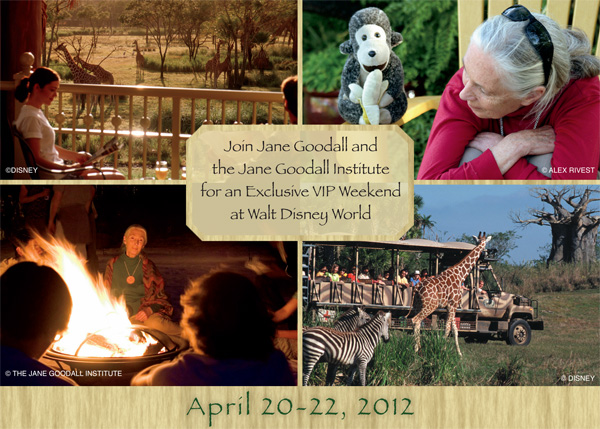 Finally, if you wish to personally meet Dr. Jane Goodall, UN Ambassador for Peace, she is returning to Walt Disney World April 20-22 to host an exclusive VIP Weekend at Disney's Animal Kingdom Lodge.  The weekend event serves as a fundraiser for the Jane Goodall Institute.  For more information on the VIP weekend, contact John Davison, Major Gifts Coordinator, at jDavison@janegoodall.org.
Category: Disney World