It's been almost a year since Universal Orlando announced the refurb of their popular ride, The Amazing Adventures of Spider-Man.  The Islands of Adventure attraction has been delighting guests since the park's opening in 1999, so this was a long-coming major enhancement for the ride.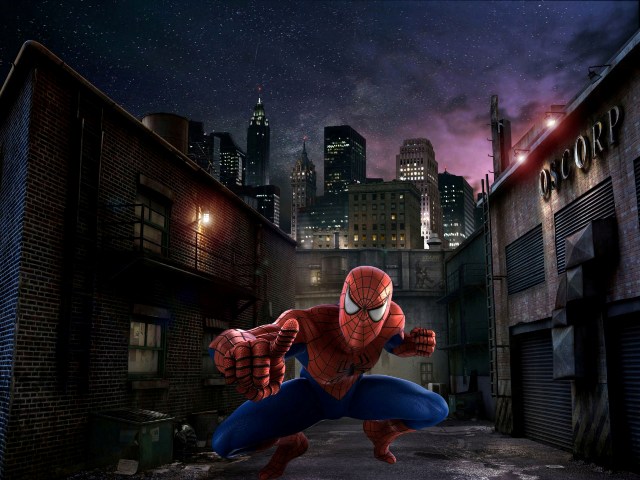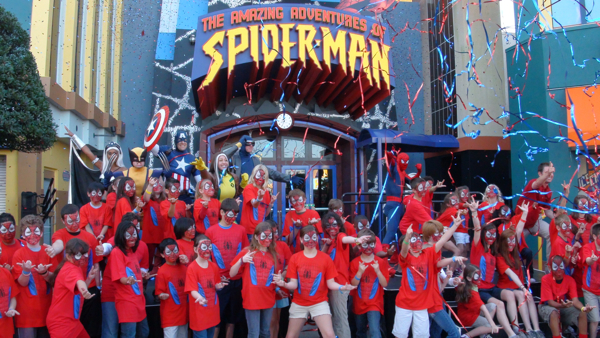 Photo by Corey Martin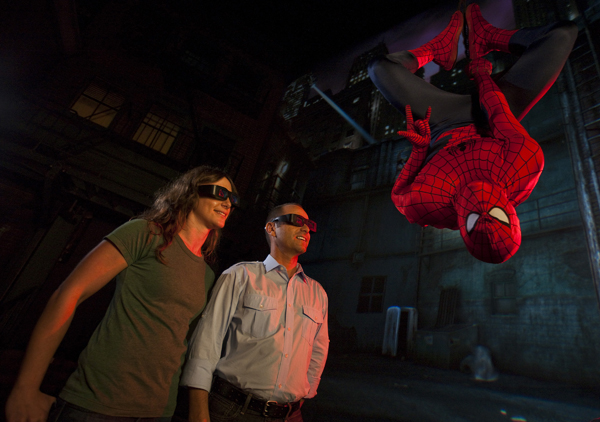 All new 4K digital animation has been added, as well as an Infitec 3D projection system, a new music score and special 3D "Spider-Vision glasses" that allow guests to see the ride in a whole new way.  The new animation and projection systems will bring the ride to life for guests.

They will actually be able to see such details as stitching on Spider-Man's gloves, flames coming from Hobgoblin's pumpkins and electricity going through Electro's body.  The most up-to-date HD resolution is used so that guests will even notice the characters' muscles moving.  The color will all be enhanced by the new glasses, which use dichroic filters to bring out the best in the animation.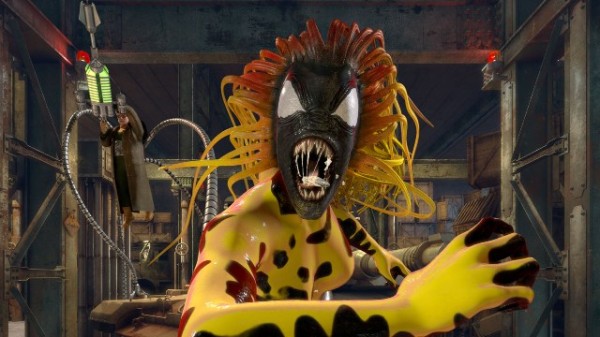 Image: Scream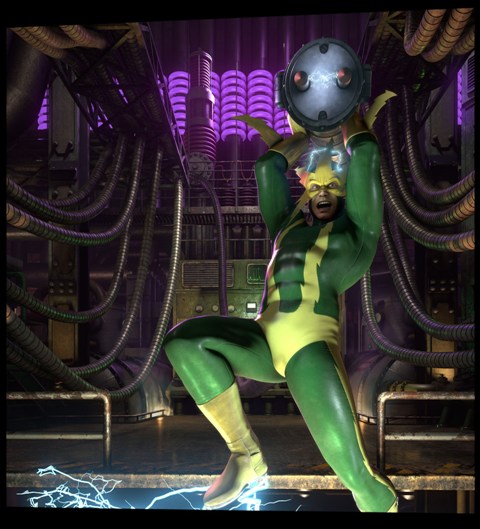 Image: Electro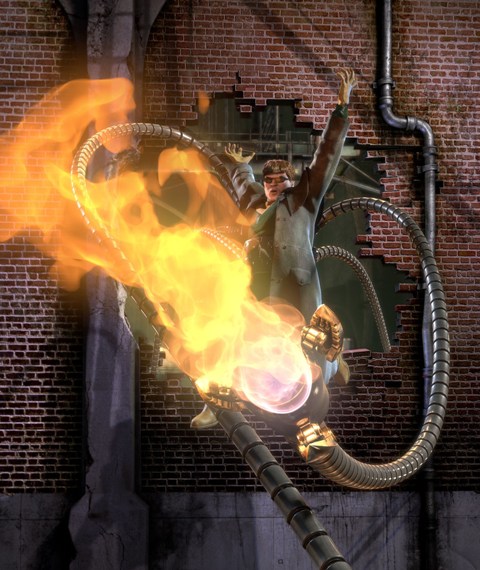 Image: Doc Ock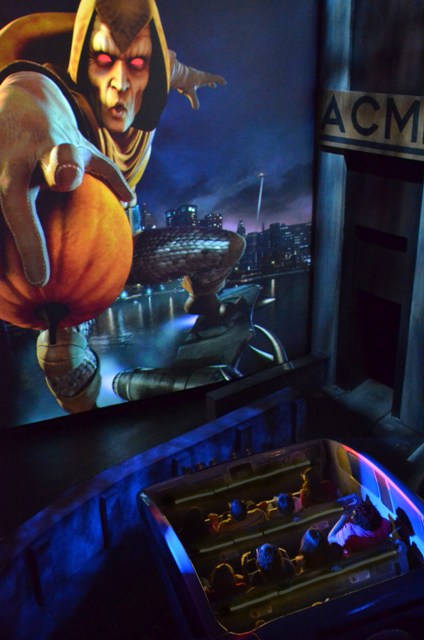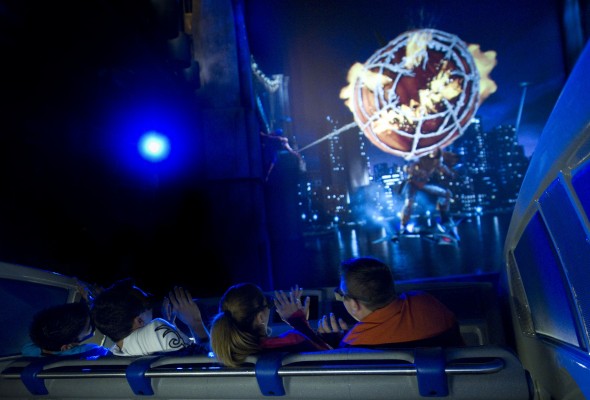 An attraction wouldn't be complete without music; this new score is an updated, rock version of the classic Spider-Man theme song.  To better experience the new score, each ride vehicle received a new 16-channel sound system (previous was 8-channel).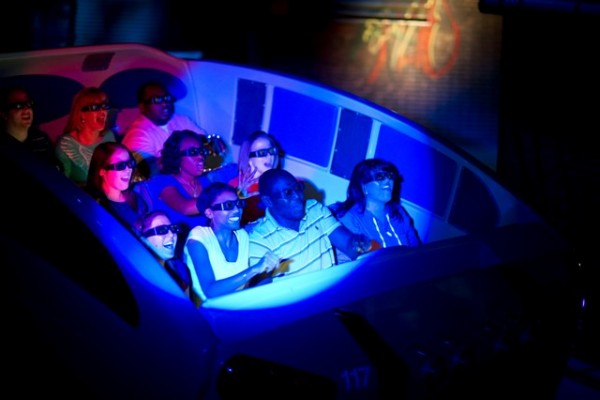 Image: ride vehicle
New elements have been added in each scene, from lighting, graphics and props, to new scene elements that the Creative team wants guests to discover on their own.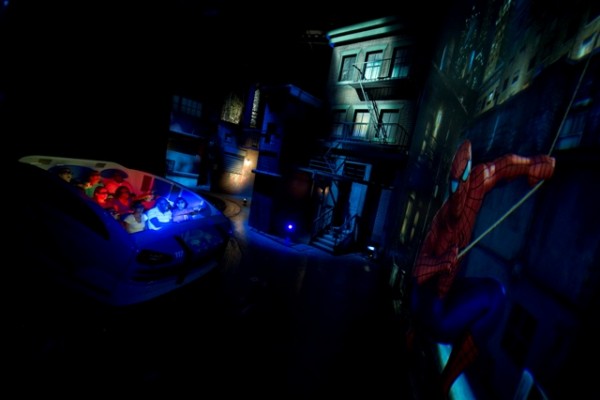 Watch for Stan Lee, comic book icon and Spider-Man co-creator, to make an animated cameo somewhere during the attraction – in 3D!
The Amazing Adventures of Spider-Man reopened today, March 8, 2012.
Category: Universal / Sea World
Leah grew up in a little farming town in Illinois, right on the Mississippi River. Her Chicago-born husband, David, left the city for her, and they're now raising their three children (Jacob, Jonah and Lydia) just 12 miles from her hometown. As the Senior Editor of the DIS (wdwinfo.com), Leah spends a lot of time writing about, reading about, and discussing Disney. So, it should come as no surprise that one of her family's favorite ways to spend time is going to Walt Disney World and traveling on Disney Cruise Line. She also enjoys shopping, watching movies with her husband and doing crafts with and for her kids.