I couldn't miss the chance to see Disney Cruise Line's newest ship the Disney Fantasy arrive at Port Canaveral this morning.  I am sure by now you realize I am a Disney geek.  When I heard that the ship would be arriving before sunrise today I jumped into my car and decided I had to meet her when she arrived for the first time!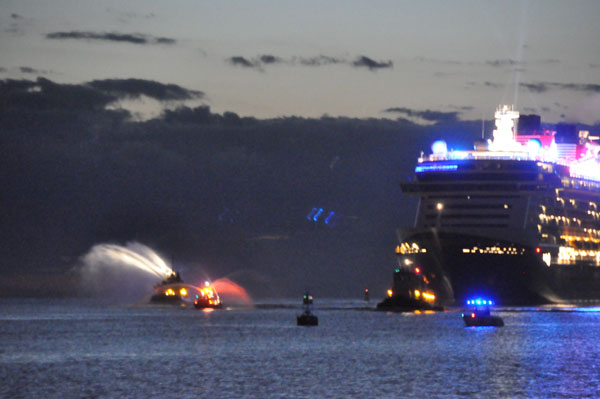 I had a spot on the shore in Jetty Park to greet her.  I was surrounded by several thousand people who were as excited as I was to see her for the first time.  When we first spotted her in the distance the crowd cheered.  You could hear the excitement in the crowd.  As the tug boats were going out to greet the ship they were waving to the crowd.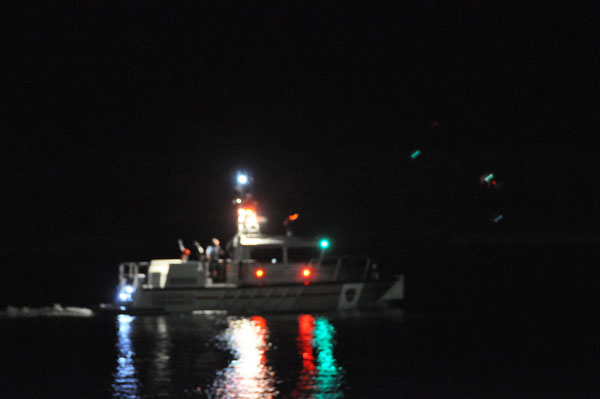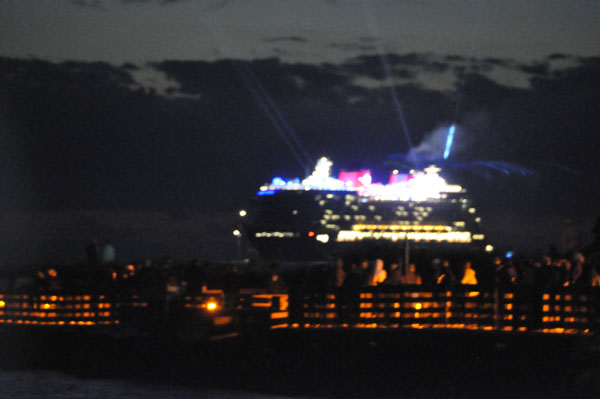 Finally she was coming down the channel.  The crowd started to cheer.  It was so exciting.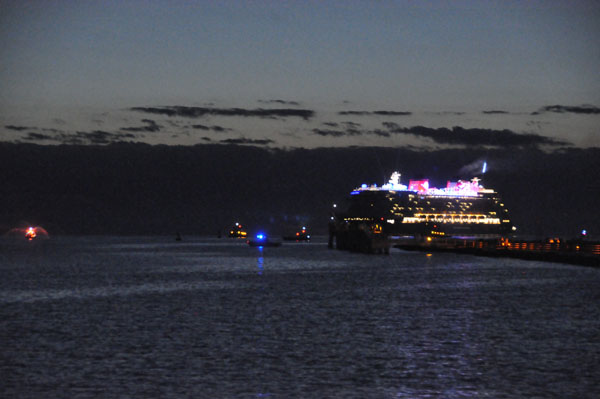 The ship blew her horn – it played "When You Wish Upon a Star" and the crowd went wild.  I had goosebumps and tears in my eyes as she sailed past.  Then the fireworks started.  Wow!!! I posted our video here.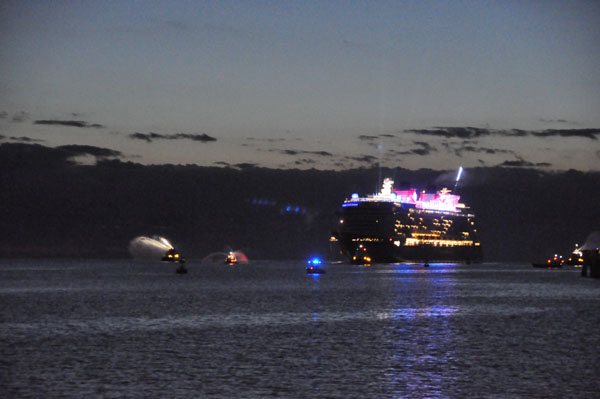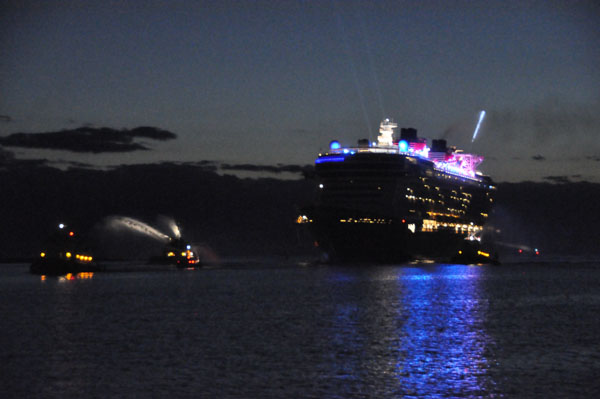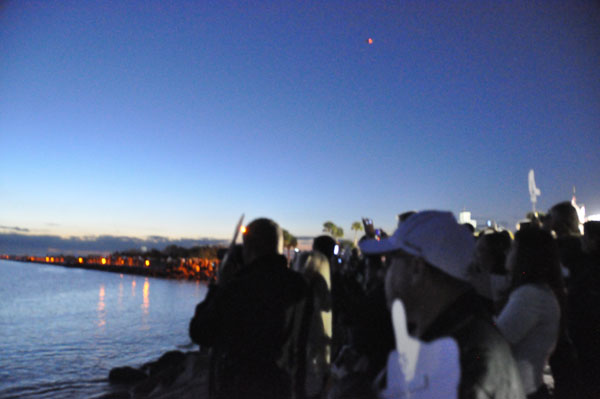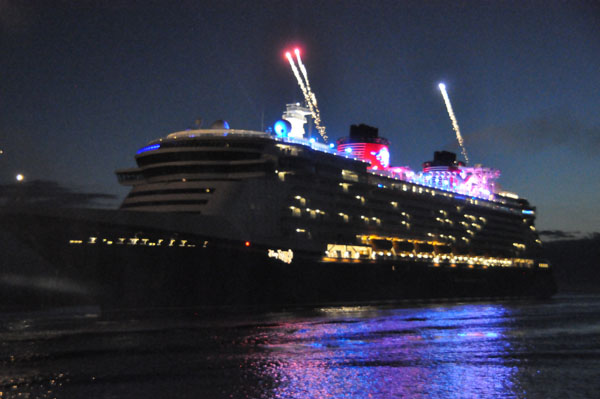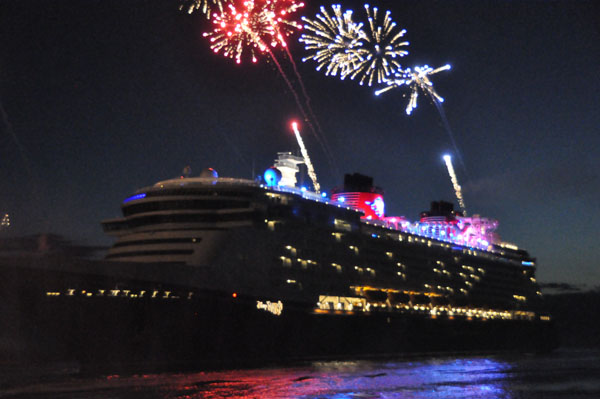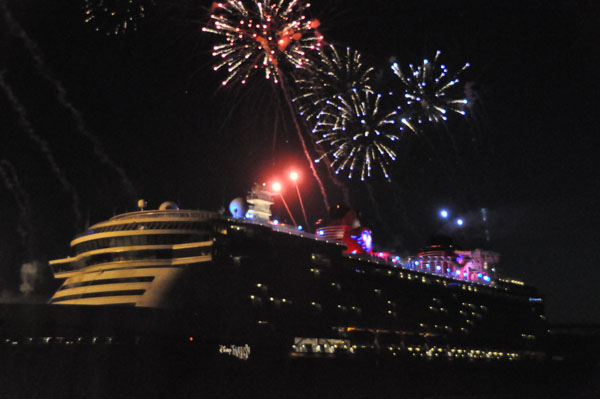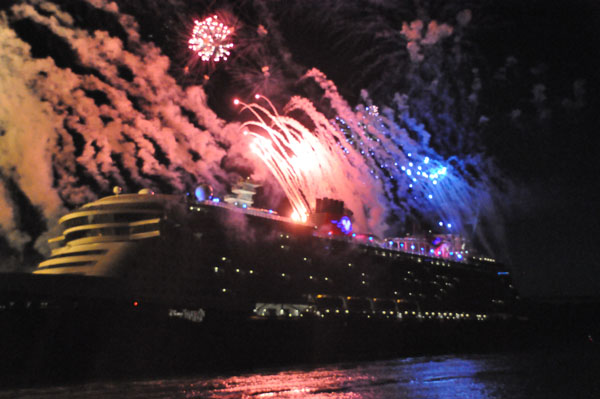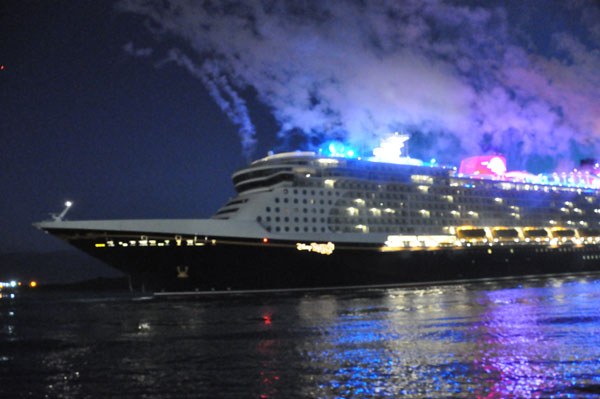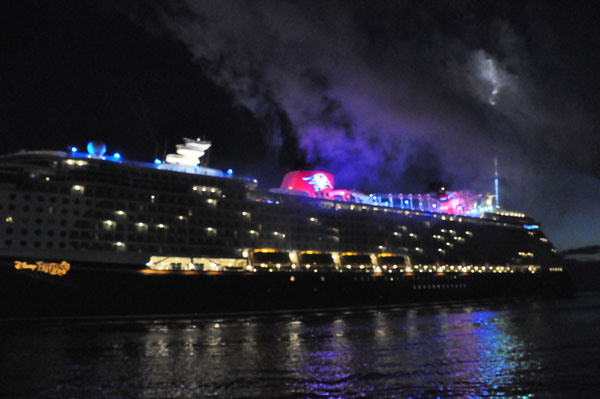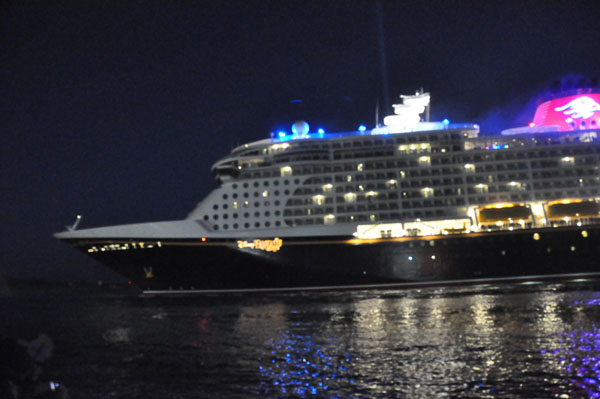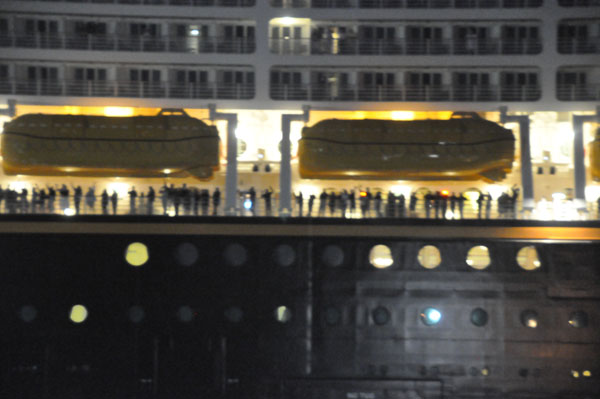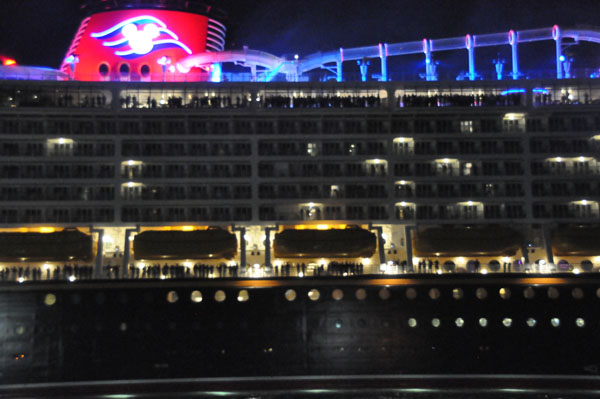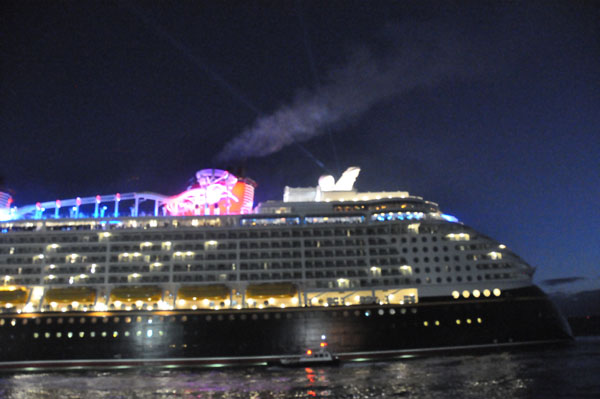 All too soon it sailed past us.  It was such an exciting time and I am glad I could share it with all of you. Do you have plans to sail on the Disney Fantasy?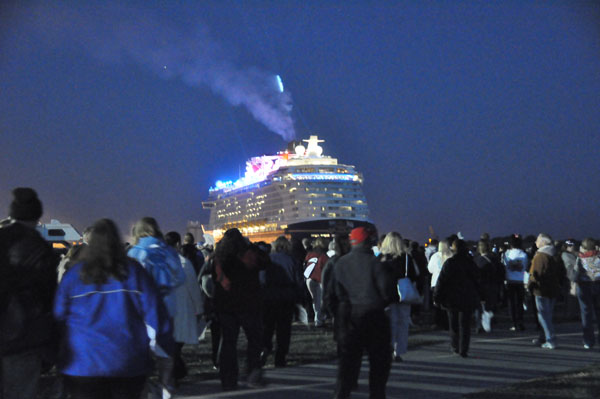 Category: Disney Cruise Line