Keeping with the new theme of Condor Flats (no longer an abandoned airfield…but a working airfield), Disney California Adventure recently debuted a new show, Minnie's Fly Girls Charter Airline.  The show features Minnie Mouse and her flight crew and takes place on a new stage built across from Soarin' Over California.  Read on for more details and pictures.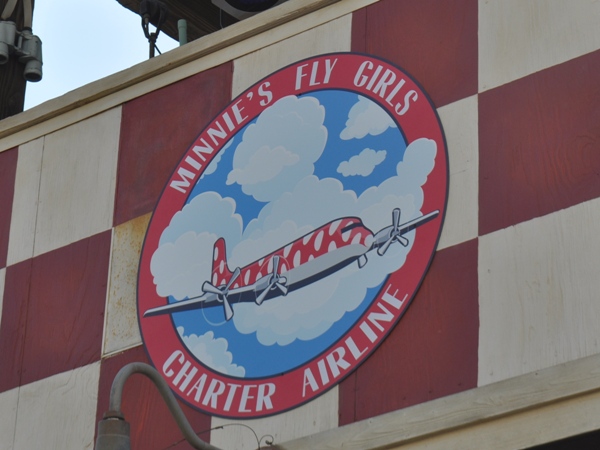 Lee and a trio of stewardesses take the stage to perform high "fly"ing songs from the 40s, 50s and 60s, including "Fly Me to the Moon" and "Come Fly With Me".
Next up is a medley of songs about the destinations they travel to, including "The Girl From Ipanema", "Lady of Spain" and a bit of "It's a Small World (After All)".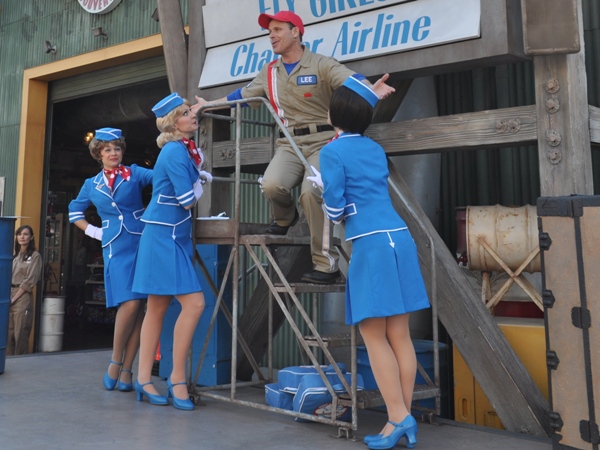 Then the crew takes on classic Disney films with "You Can Fly! You Can Fly! You Can Fly!", "When I See an Elephant Fly" and "Let's Go Fly a Kite".
Minnie arrives just  in time for the big finale.
After the show, Minnie is available to meet her fans, take pictures and sign autographs.
This is a fun, well-done show, but for younger guests it may suffer from too much "Fly Girls" and not enough "Minnie".  Still, it's a great addition to Disney California Adventure.
Category: Disneyland