Walt Disney World debuts their new "Sorcerers of the Magic Kingdom" game  February 22, 2012 at Magic Kingdom.  I had the chance to play this game twice while it was still being tested.  I love the Kim Possible game at Epcot, so I couldn't wait to try this new game.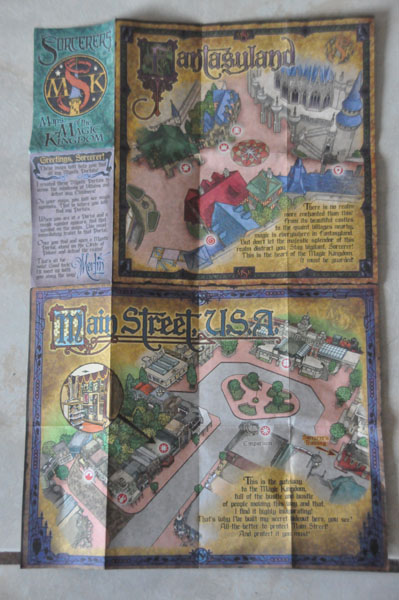 In this game Merlin the Magician is looking to recruit guests to become apprentice sorcerers to find and defeat the Disney Villains.  He needs your help to defend the realm! This a role playing trading card game. Hades has plans to take over Magic Kingdom and tries to recruit villains like Yzma, Jafar, and Dr. Facilier.
You will need to visit the Firehouse on Main Street U.S.A. or the podium located behind Ye Old Christmas Shoppe to start the game.  You are asked for your theme park ticket which they swipe in a reader.  You are given a map with the portal locations marked, a key card, and 5 magical spell trading cards. Before you go out into the park you are given the opportunity to practice.  If you should happen to lose your key card, you can obtain a replacement at these locations.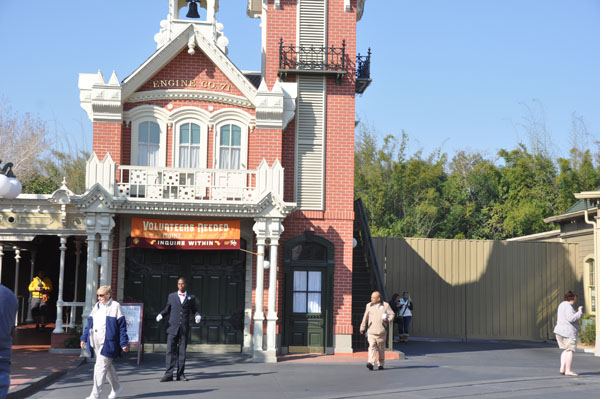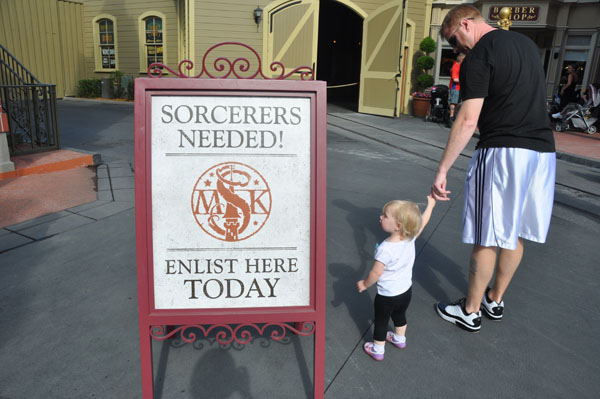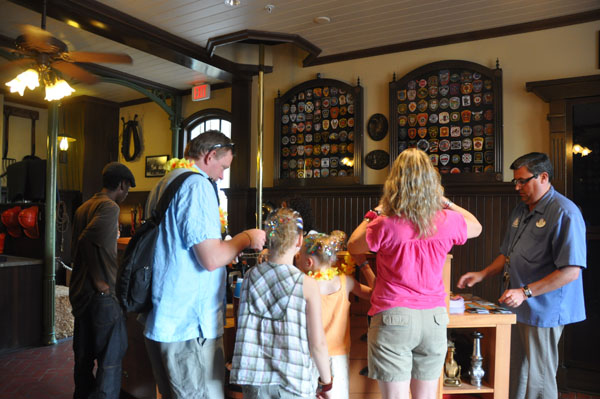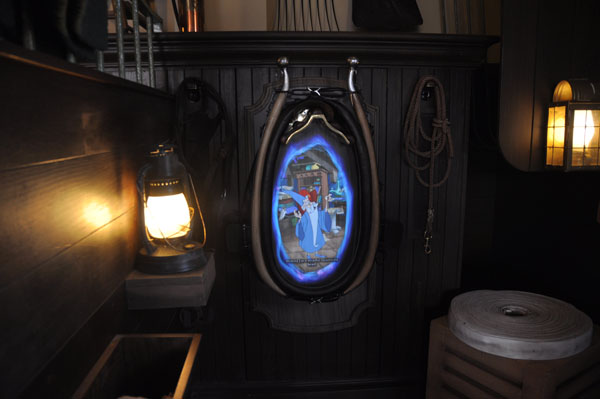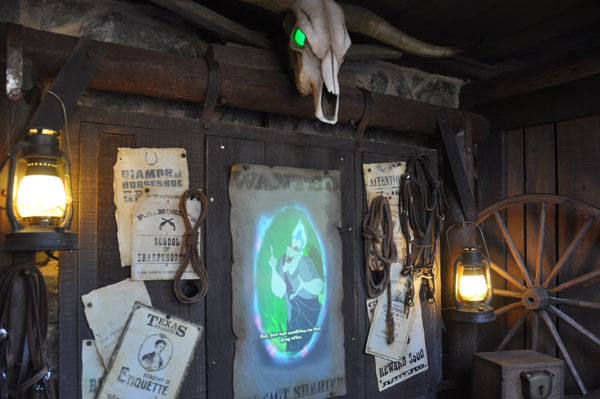 You head off to your first Mystic Portal.  These portals are marked by a circular Sorcerers of the Magic Kingdom logo on the ground.  In some places they are well hidden so don't be afraid to venture inside the buildings. When you tap your key on the lock, this will activate the portal.  You need to watch the animation on the portal and you may be asked to cast a spell, or show your Sorcerers of the Magic Kingdom crest (which is on the back of each of your spell cards.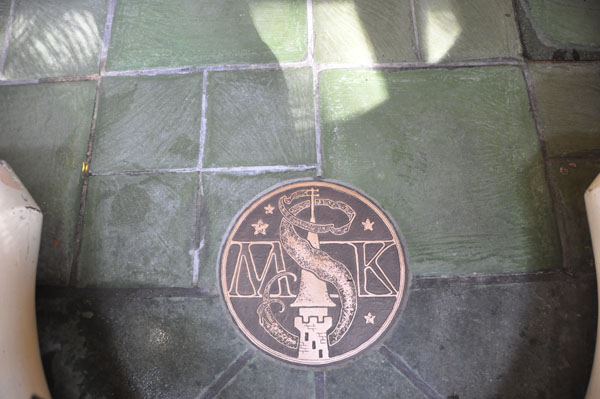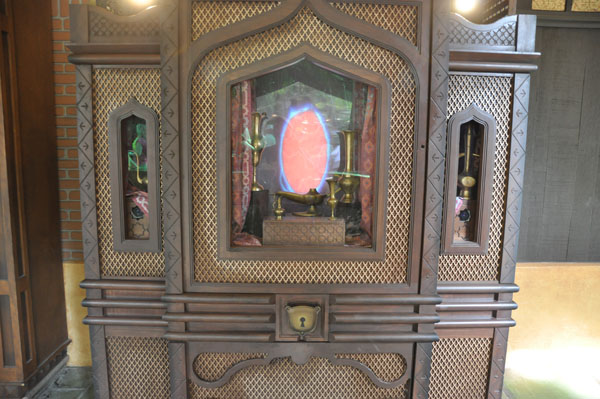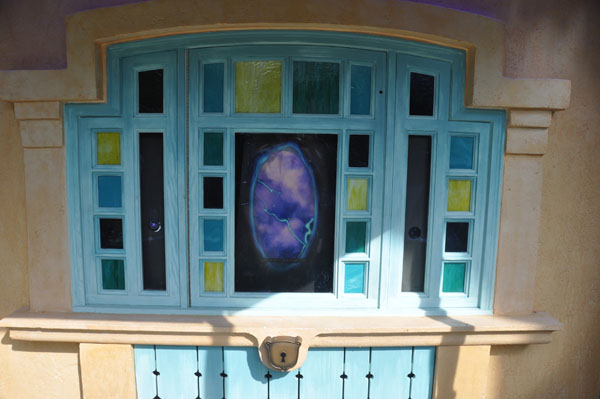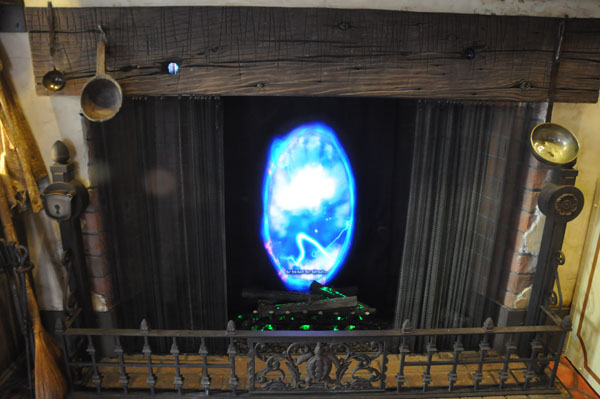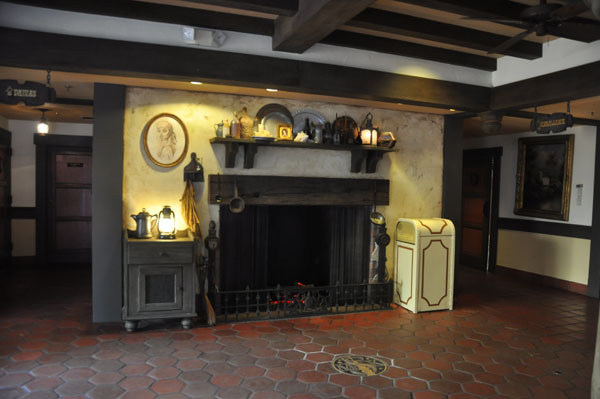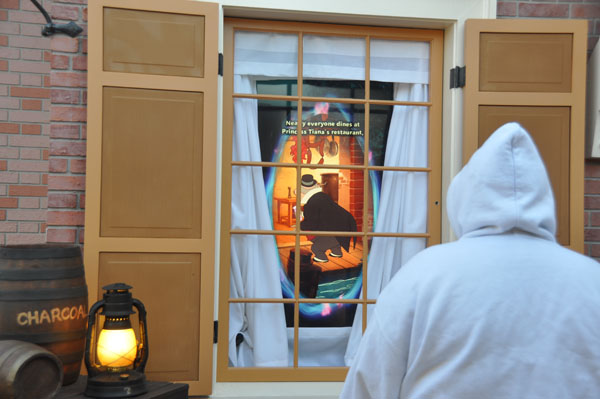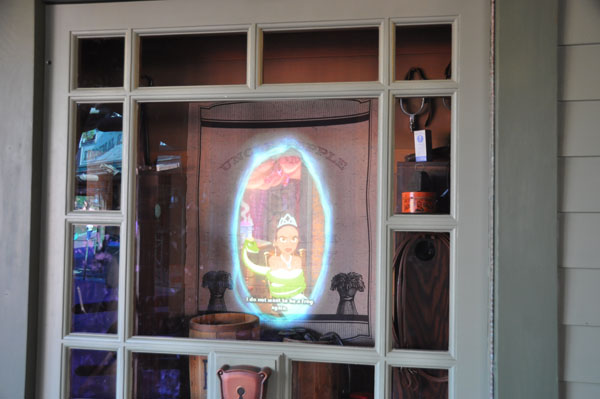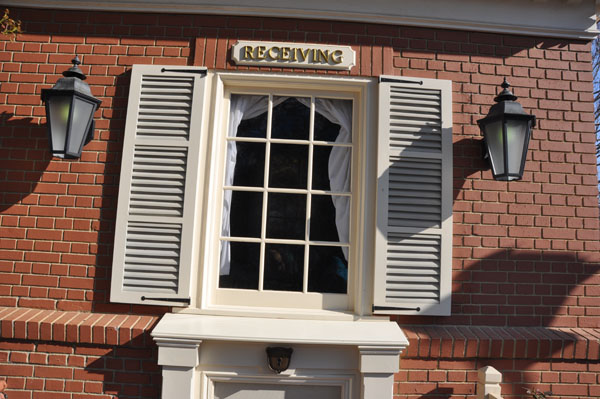 Speaking of the magical cards, any spell card worked to defeat the villain when I played.  Once the game goes live I am sure there will be more strategy involved with the spell cards.  There are 70 magical spell cards.  Some are rare, some are uncommon, and there are many common cards.  You can tell what yours are by looking in the lower left corner.  A star indicates a rare card, a moon is uncommon, a planet denotes a common card.  I am sure there will be a lot of trading with the cards.  I have heard there are plans to have the magical spell cards in different stores where you can purchase more of them.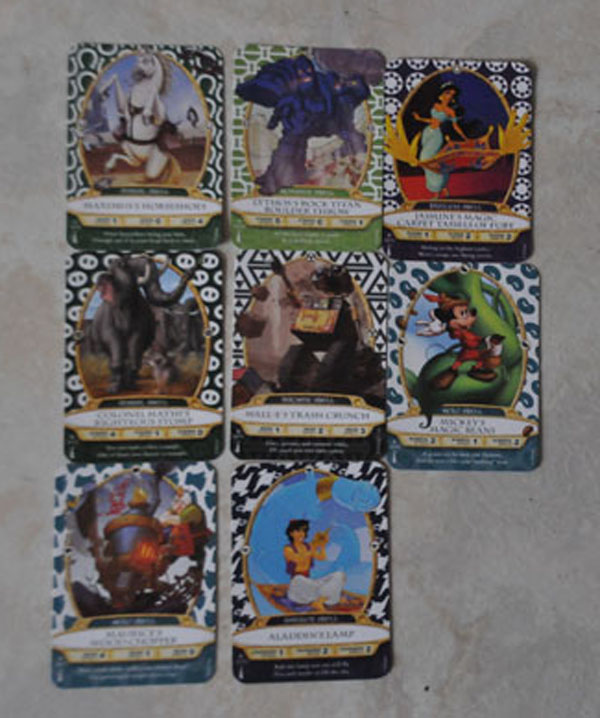 Now for my opinion.  I liked Kim Possible better.  Disney has hidden little touches in the countries in Epcot that add to the experience.  I didn't see that with this new game in Magic Kingdom.  Maybe I am comparing apples to oranges but that's just my opinion. I am hoping that when it is live that I see more details in this game.
I would also add to pay attention when watching the animation on the Portal.  If you miss where you are to head next you could be doing some backtracking to continue the game.  While we were at one portal a security guard said to try two spell cards together.  It didn't do anything special but maybe it will when the game goes live.
I did like that it does keep track of where you left off with your key card.  I played it twice with a gap of 10 days between them.  It remembered where I had stopped and I picked right up from where I left off.
I can't wait to go back and play it again once there is some strategy involved.  I think this will be great for families with small children, teenagers, and people looking to do something different while visiting a Disney theme park.  If you have played what did you think?
Category: Disney World