About a month ago, I put out the call to our Disney Fans, asking them to share photos that they felt captured their experiences of romance in their favorite place,
Walt Disney World
.  With such a wide variety of  places that couples and families can share special moments in, you can bet that I received quite a variety of images to choose from!   I'd
like to share some of them with you, along with their special stories!
I hope these visions give your Valentine's Day the same smiles they gave me!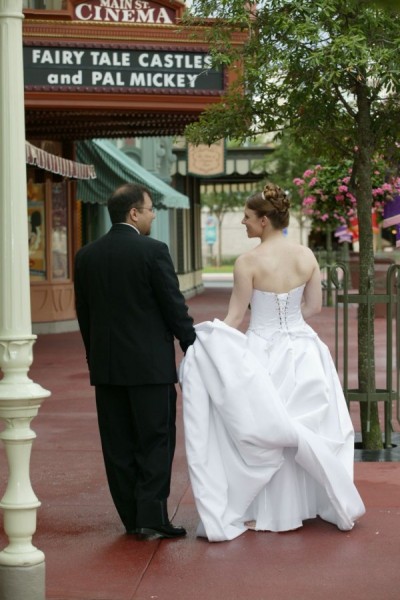 What a better way to open this blog (and see the romance in Walt Disney World) than to see a bride and groom strolling down
Main Street USA
of the
Magic Kingdom
.
Nicole Wood (princessbride6205 on the boards) says:
"This picture is from our Walt Disney World wedding. We booked the castle portrait session for the morning of our wedding (so early!), and I begged our photographer to get some shots on Main Street as well. The posed ones came out nicely, but this candid was a nice surprise and one of my favorites out of all our wedding photos."
Along with being a place to start new beginnings of love, the Magic Kingdom is also a place where lovers part, too.  Adam Leask shared a very special photo and story with us.
"This is a dear picture to me.  You can't tell but both of us were almost bawling in this picture as it is was a long distance relationship at the time and this was the first time that we were at The World together and it was our last night.  We were standing in front of The Plaza Restaurant waiting for our ADR (Advance Dining Reservation) to come up and a Photopass photographer just happened to see us and snap our picture.  He was so funny, he snapped the picture (obviously I knew with the cheesy grin I was giving) and then he quietly handed me the card.  That night was truly magical.  We had dinner at the Plaza, watched Wishes and as everybody was being ushered out we sat up in the train station and watch the crowds dwindle down to nothing.  Actually we had a CM kick us out of the park at almost 1 am and caught what I suspect was the last bus to our resort (there was only one other couple on that bus).

Oops, I guess I said a little too much, but if any picture yells LOVE this one is full of it (at least to us)."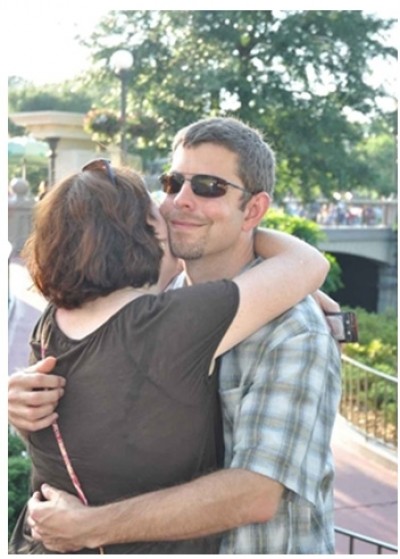 "My husband and I taking in the last few moments of our Wine and Dine Marathon weekend before heading home to Philadelphia and back to our Mommy and Daddy duties to our children. A perfect moment in Epcot at sunset."
Kim Monahan-Glaubinger (Kimstar on the boards) sent us our next entry – also from Epcot's World Showcase.  This time it's the favorite quiet spot of those in the know – the waterfalls of the
Canada Pavillion
.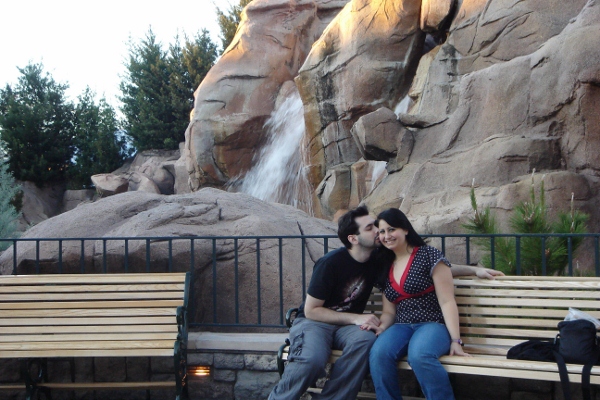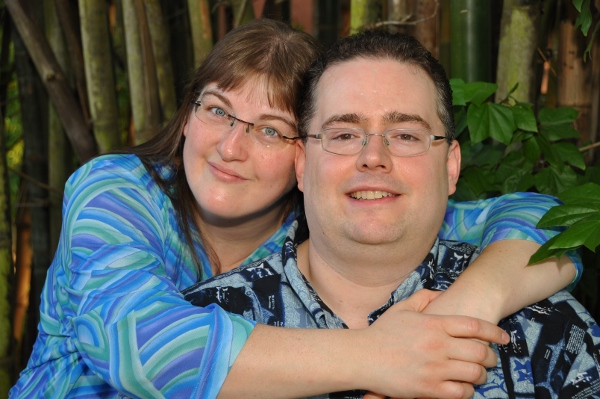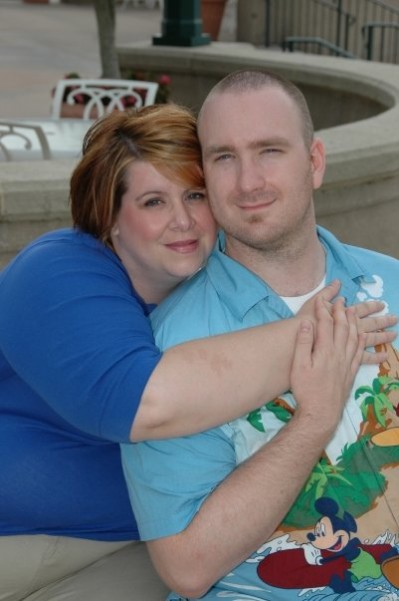 The Grand Floridian was also the place that Jane Neitz-Singleton (cheshiregirl) found her son, Ty, discovering his first love.
"WDW at 1900 Park Fare on the first night of my son Ty's first visit to WDW when he was 2.5 years old.  Throughout the night he kissed Cinderella, both Stepsisters and would have also kissed Lady Tremaine if she hadn't been quicker.  Later on he was chosen to do the Royal Waltz with Cindy.  As the trip progressed he collected kisses on both his body and his autograph book from every princess in the Disney canon, but Cindy remains his first true love.  The caption is: "So this is love."–Cinderella "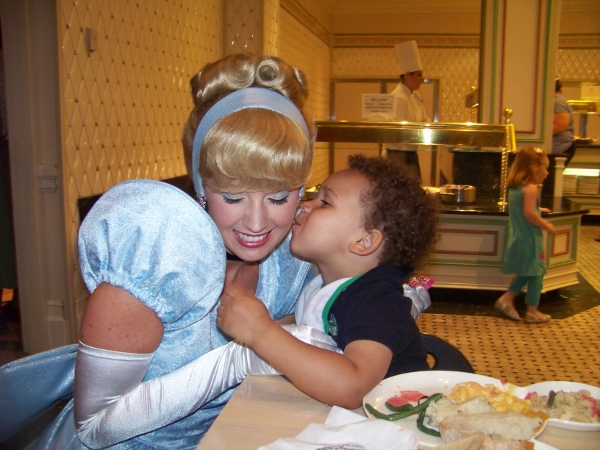 Cinderella not only inspires lovers, but so does her castle.  Kris Scarboro-Helj (Krissy2803 on the boards) shows us that you can find the magic and romance by just stopping and watching.  She wrote:
"We were standing there looking at the castle and I do remember the photopass guy coming up behind us and putting his arms around us both. He kinda did the awwww thing and stood there with us like that for a few minutes.  I dont think he was working because he asked if I had my camera handy."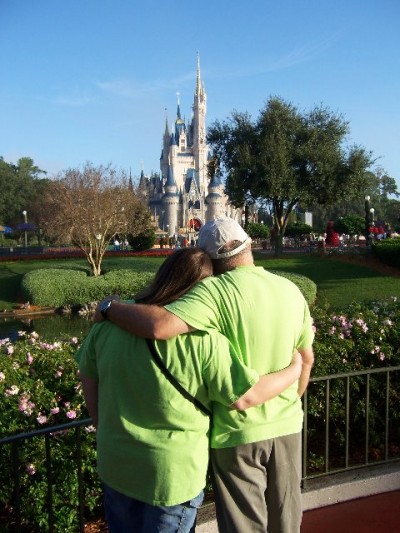 If you are leaving the resorts and taking a
Disney Cruise
, the simplicity of a romantic stroll can be found at
Castaway Cay
– just ask Jeff and Val Alves (OKW lover)!  On Podcast Cruise 2.0, a friend snapped one of their favorite photos of themselves.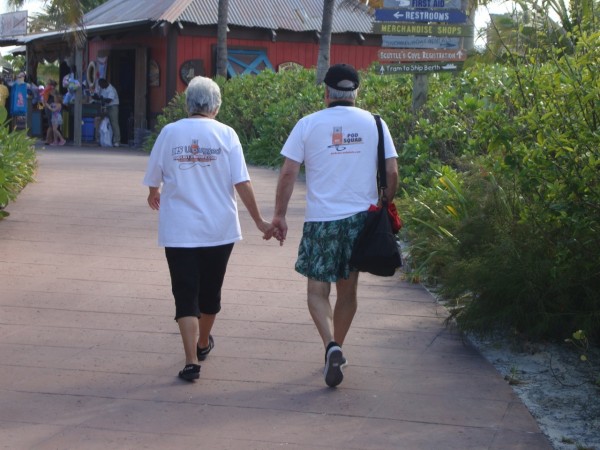 I think the best way to end is with this photo, sent in by Annette Leshchyshyn (drag n' fly on the boards).  Here's her story:
"This was our first trip to WDW in 2007 (booked through Dreams Unlimited). We were dining at Coral Reef on Valentine's Day. I had drank way too much red wine and was really feelin' the love. We really wanted to see the turtle and the scuba divers. Nothing prepared us for this special guest however. It totally made our day and we still talk about it every Valentines Day!"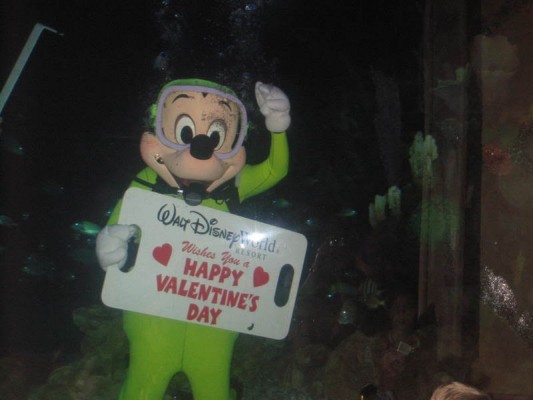 Thank you to everyone who submitted images.  The chosen photographers will receive a choice of a DIS Unplugged T-Shirt, lanyard, or mug.
Category: Disney World, Editorials
Disneyland Podcaster for the DIS Unplugged