Last night at the Magic Kingdom in Walt Disney World a new segment was added to The Magic, The Memories, And You! nighttime show for Valentine's Day. This beautiful show takes place before Wishes, the fireworks show.  It features pictures that were taken by the PhotoPass photographers during the day.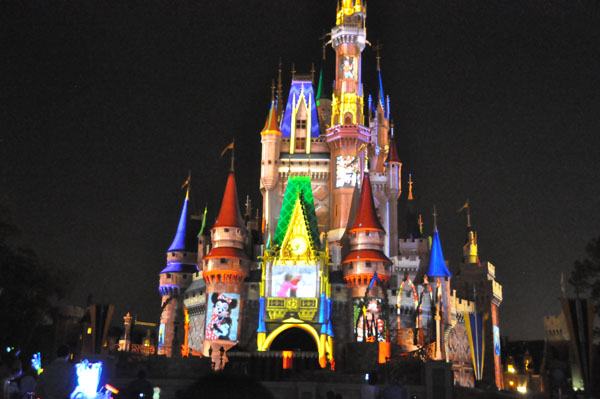 I love watching this show but it seems to be the crowd is always a little rowdy.  There was lots of yelling and screaming last night for the people up close to the castle to sit down.  You couldn't hear the music since these people were yelling. I can understand people wanting their own space but what is up with laying down on the cement? I am talking grown adults.  It made it very hard to move around without stepping on people. I hate to say it but courtesy was hard to find last night.
This show is constantly changing and you might be lucky enough to spot yourself up on Cinderella Castle!  It is truly amazing the effects that are projected on the Castle, sometimes it looks like a chalk drawing, another time it looked like a rocket ship taking off.  The Imagineers that created this show are brilliant!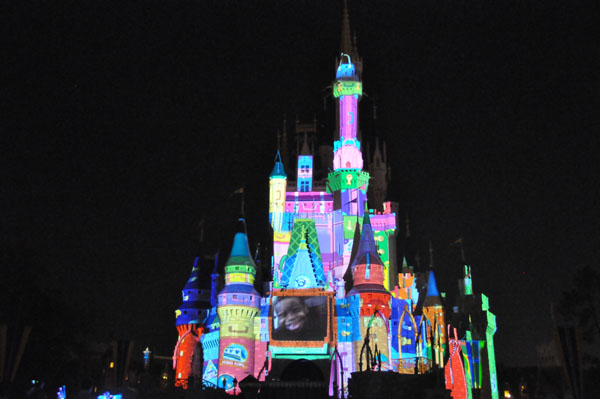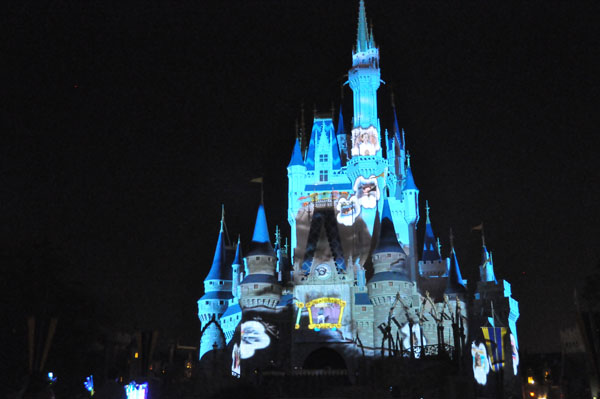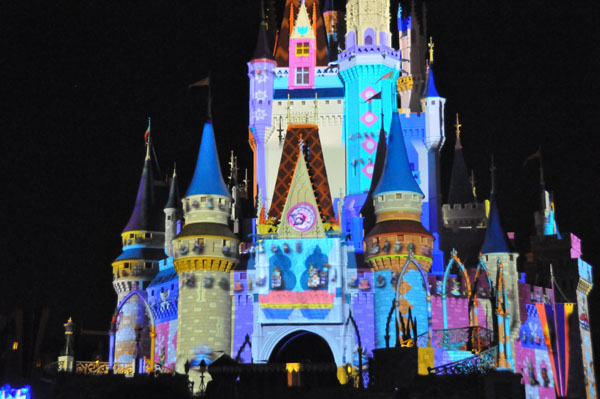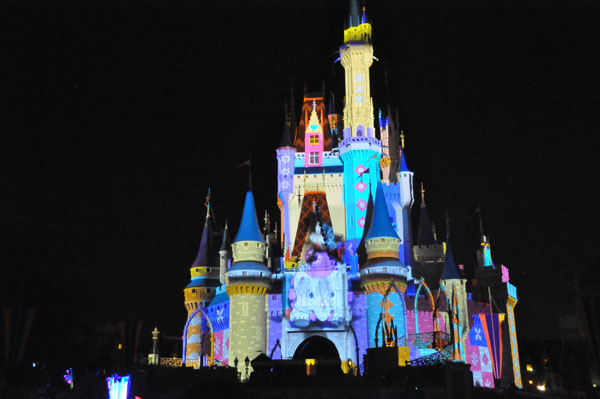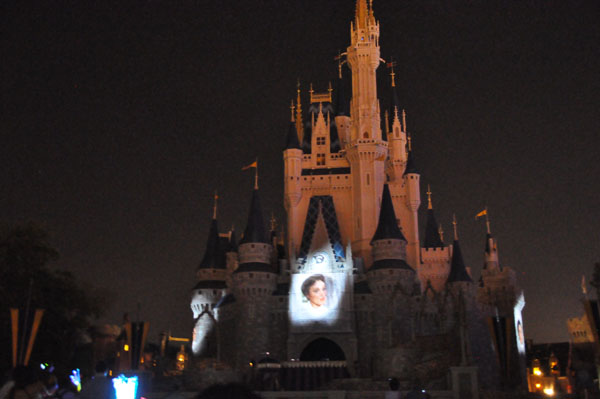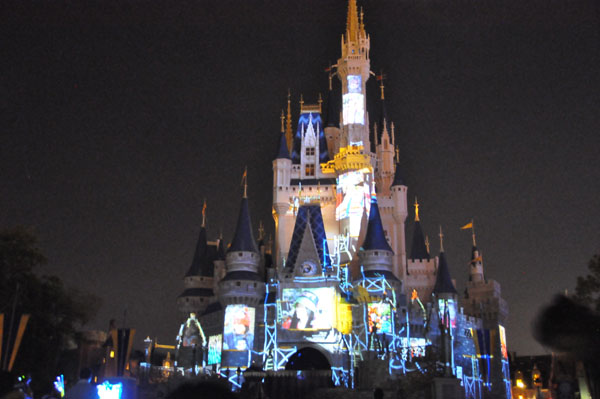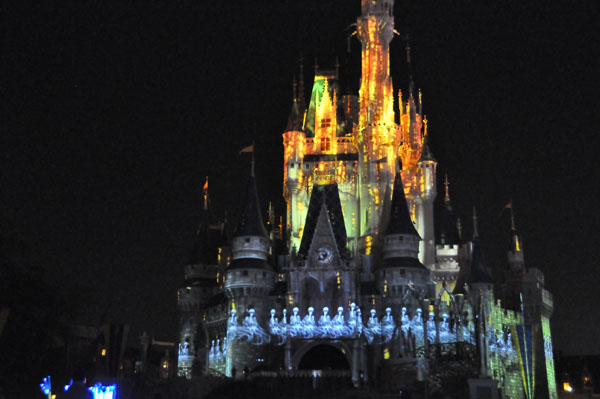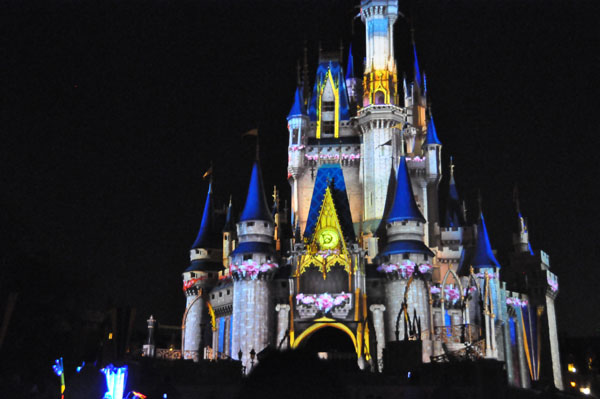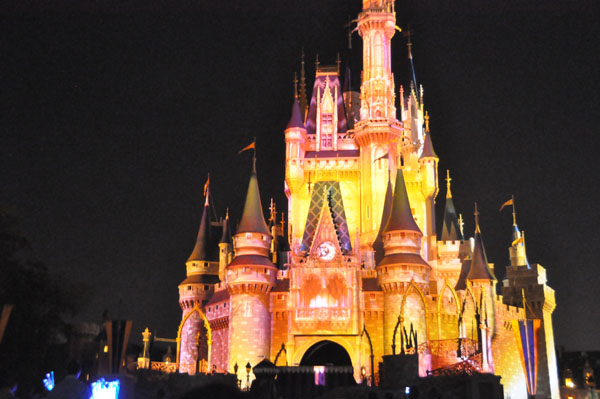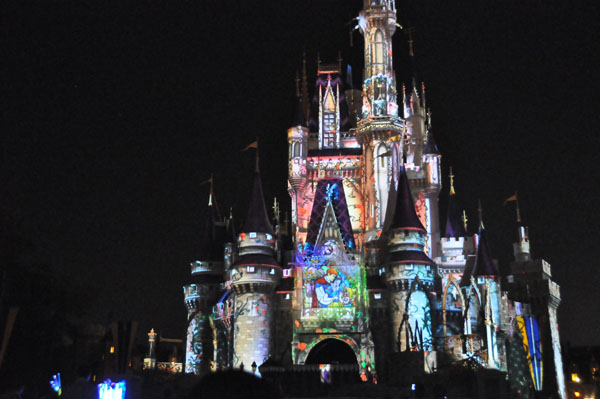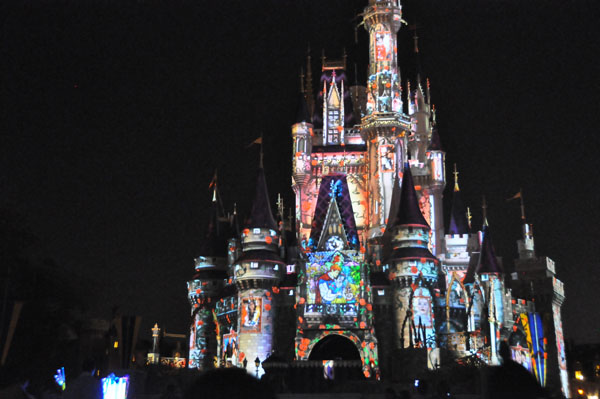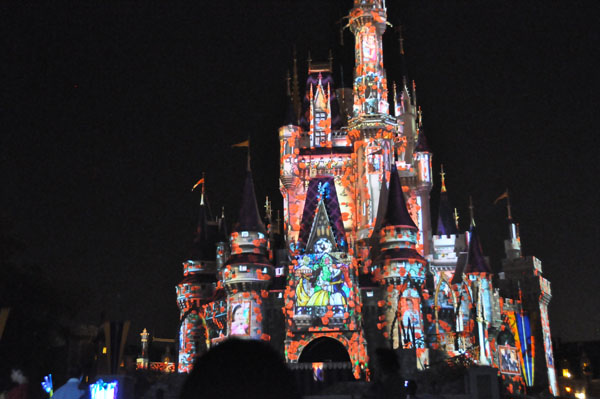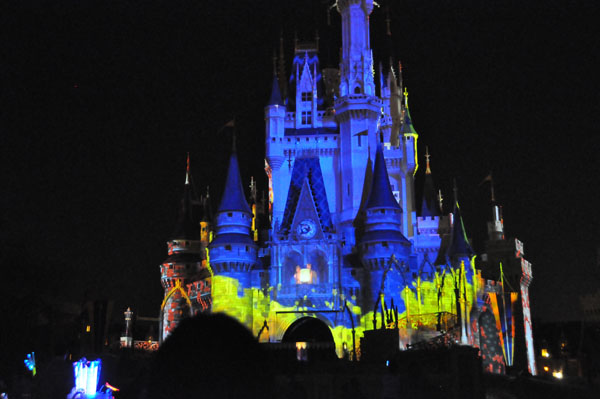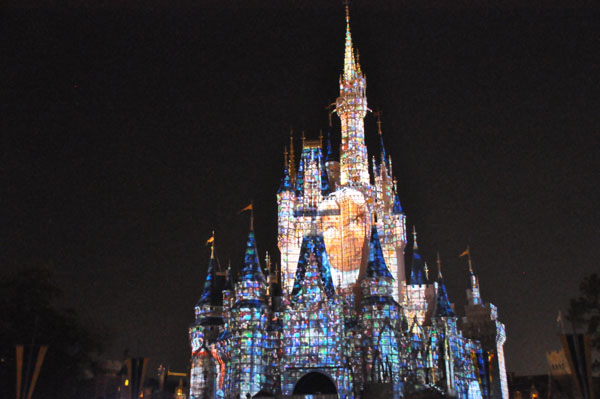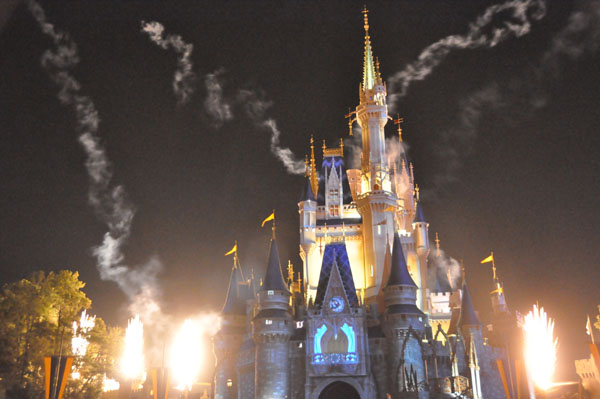 I like the fact that this show is always changing. It is a great way to end your evening at Magic Kingdom. I know we will be back to enjoy it again.
Category: Disney World