As they say, "Change is inevitable".  In order to make improvements sometimes you have to step back, analyze the situation, and make adjustments along the way.  Case in point was Walt Disney World's 1990 "Disney Decade".  It was the 10 year period where previous CEO Michael Eisner took the Mouse by the ears and expanded Walt Disney World in a huge way with 2 new theme parks, several new resort hotels, and an aggressive approach to new attractions at the other theme parks.  Once this expansion was over, around the year 2000, Disney World executives were left with quite a lot to maintain.
You could argue maintaining Walt Disney World is as difficult as maintaining a city.  In fact, since it is as big as a city, it's even worse.  There are buildings, attraction mechanics, animatronics, stadiums, theaters, shows, and restaurants that hundreds of thousands of guests use each day.  However, we are guests on vacation or a local Orlando resident looking to get-away for a day.  We don't always look at things from a Cast Member or Disney Executive perspective.  We often say to ourselves "What's that wall doing over there??  It looks awful!" or "How come I can't ride 'It's a Small World??'  I came all this way for nothing!"  Running into a negative surprise at Disney World can have an adverse affect on your vacation.
The Vacationer Versus the Local Guest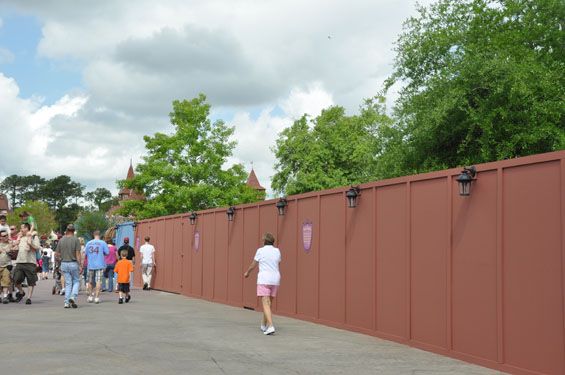 For some Disney guests a trip to Orlando may be a rare occasion.  Who knows when you will make it back to Disney World?  The last thing you want to see is a construction wall, or to be told a major attraction is closed for a while due to a scheduled refurbishment.  From a vacationer's standpoint it can be difficult to accept this news, especially when this may be your only chance to see and do everything you possibly can.
From the local guest's perspective it's a 180-degree attitude change.  If an attraction you want to enjoy is closed you can simply walk past it and say "I'll get to experience that attraction the next time we are in the parks."  Since the parks are so close to your home making another trip back is only a short car ride or bus trip away.  There's no wondering if you'll ever make it back.  If you live in Central Florida or just north or south of the area getting back to the parks after an attraction has reopened is no problem.  The parks are at your disposal.  Why not take advantage of it?
Planning is the Key to Managing Disappointment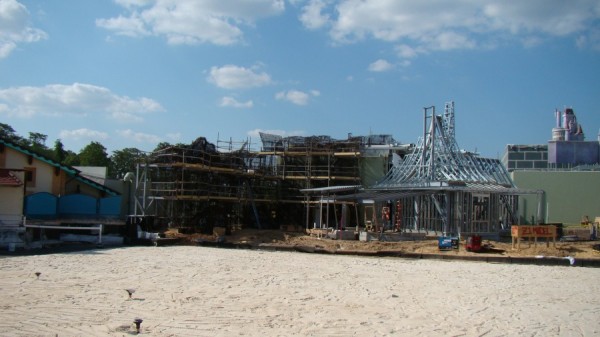 If you are a vacationer to Walt Disney World you can definitely expect some kind of construction or refurbishment.  It's a constant cycle.  The best defense to managing your travelling group's expectations is knowing what attractions are under refurbishment before you arrive.  Attraction disappointment is much easier to handle at home versus walking into a theme park and seeing a sign that tells you "Closed for Refurbishment".
Weeks before departing for your theme park vacation you should visit several of the unofficial Disney websites like wdwinfo.com and the official Disney website to find out what attractions will be closed during your vacation.  After you have compiled your list of attraction closures or construction areas be sure to pass this information on to your group so they are aware as well.  This will greatly diminish the disappointment of your travelling party when you are having a great time in the theme parks.  Seeing the refurbishment sign will turn into an "Oh yea, that's right!?" moment versus a "What the heck!?" moment.  Trust me, there's a huge difference between the two emotions.  It can make the difference between an enjoyable vacation versus a mediocre vacation.
The Timing of Rehabs and Refurbishments
Plan, plan, plan!  When can I go to Walt Disney World when there are no rehabs or refurbishments?  There's a simple answer to this question; NEVER! However, there is a bit of good news.  You can pick a time (provided your lifestyle permits) when you can go to Walt Disney World when attraction rehabs and refurbishments are less abundant.  Disney typically plans more attraction rehabs and refurbishments during the off peak season.  This is typically the time when the parks and resorts are less crowded.  There is a science to this logic.  Since the parks and resorts are less crowded there will be a more minimal impact on lines at other attractions.  Additionally, with less people at Disney World comes less disappointment among guests.  Not only that, but during the off peak season you are paying less for your hotel room or vacation package.  This helps you swallow the disappointment of dealing with more rehabs and refurbishments.
As you would expect there are less attraction rehabs and refurbishments during peak season. Although this isn't always true.  For example, Test Track is scheduled for a 5 month refurbishment over the busy summer months, but this is an exception to the rule.  Even though you will be dealing with larger crowds and longer lines there's a great chance your favorite attraction will be open and not under a lengthy rehab or refurbishment.  If you do plan on visiting Walt Disney World in the summer when most kids are out of school and families flock to the theme parks you can expect most attractions and areas to be open, but still don't expect everything to be open.  There will definitely be a refurbishment (typically on less popular attractions) that you will run into as your vacation progresses.
Conclusion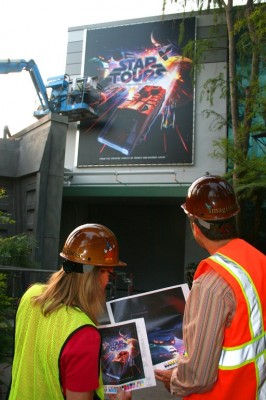 As you can plainly see attraction rehabs and refurbishments are a matter of perspective.  For some theme park guests it's not a big deal, but for some it's a huge deal.  The disappointment needs to be dealt with in the correct way in order to manage expectations.
Rehabs and refurbishments will always be part of your theme park vacation at Walt Disney World.  Some visits maybe worse than others when it comes to closed attractions.  One can never tell.  Your best defense is to do your planning and research to manage expectations.  Let's face it, in order to keep the theme park capital of the world in the best possible shape and to make your theme park vacation a great experience attraction refreshes are necessary.  Don't forget the reason you are enjoying yourself in Orlando's theme parks is because of continual maintenance and upkeep of the park's infrastructure.  Keep this thought in mind and always remember refurbishments and rehabs are a constant cycle.  Your attraction sacrifices are for the benefit of future guest enjoyment.
Friend Aaron on Facebook: I accept reader friend requests.
Category: Disney World