It's time again for a construction update!  With "Summer 2012" looming on the horizon, Disney California Adventure is still a maze of construction walls.  The Pan Pacific inspired main entrance is done, but Buena Vista Street is still a mass of steel and Cars Land is littered with construction equipment.  There's even a surprise construction wall I'm pleased to tell you about.   Put on your hard hat and read on for some recent pictures from the Park.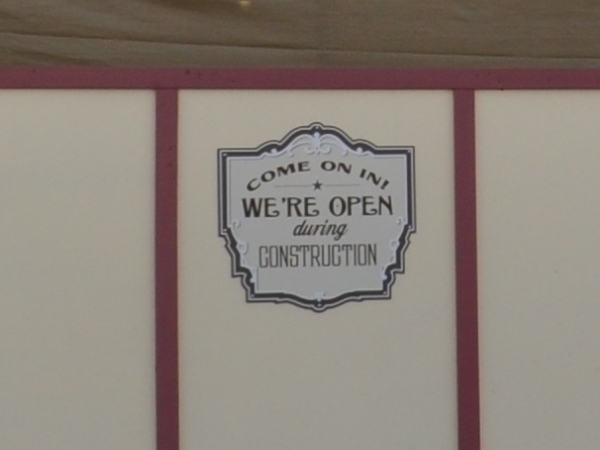 First, lets take a look at Buena Vista Street.
Fidler Fifer and Practical Cafe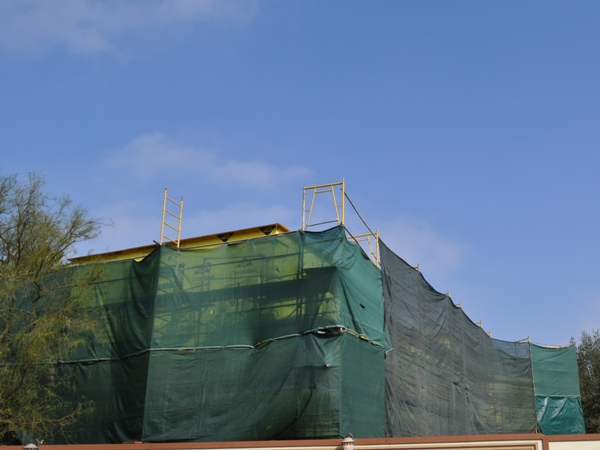 Elias and Company Department Store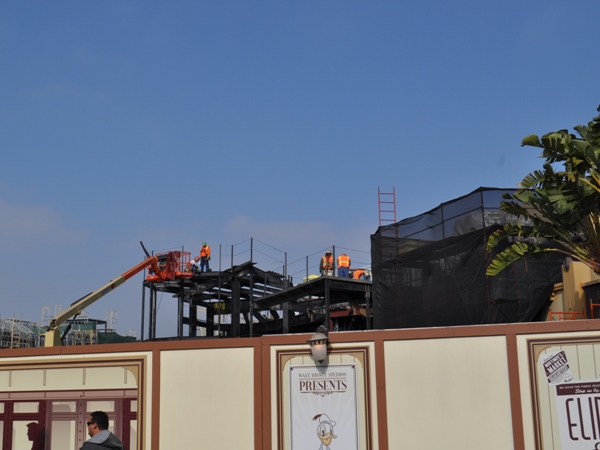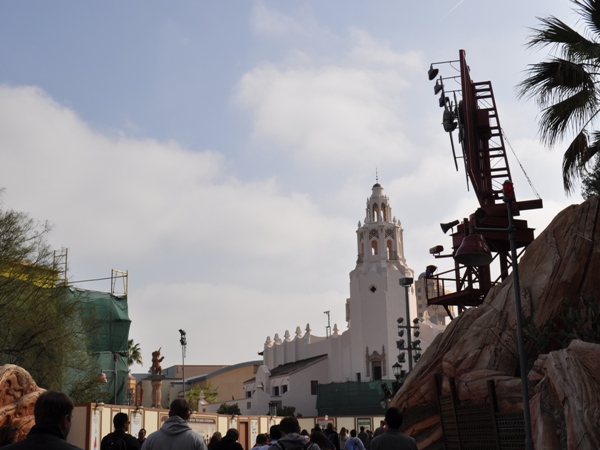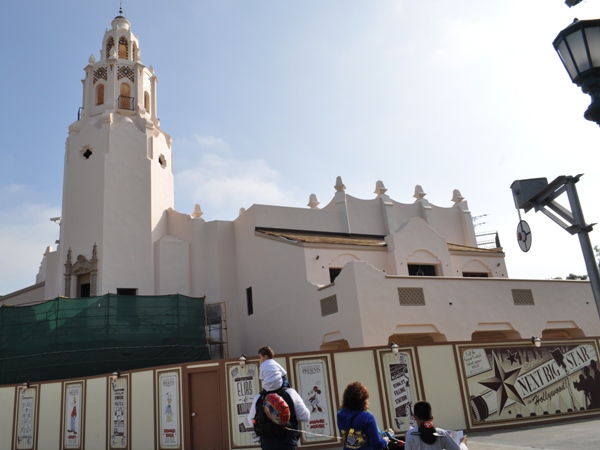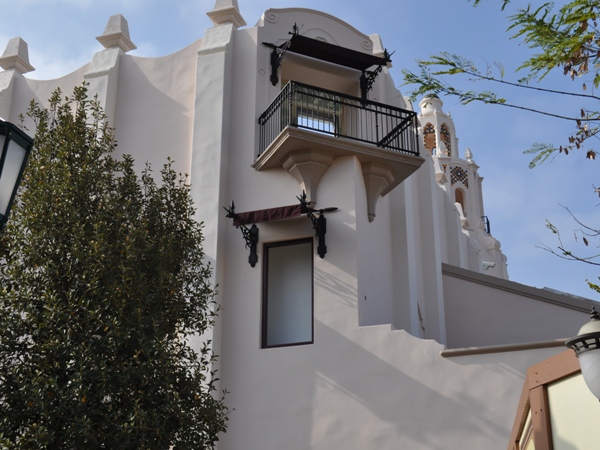 Information Desk/Red Car Trolley stop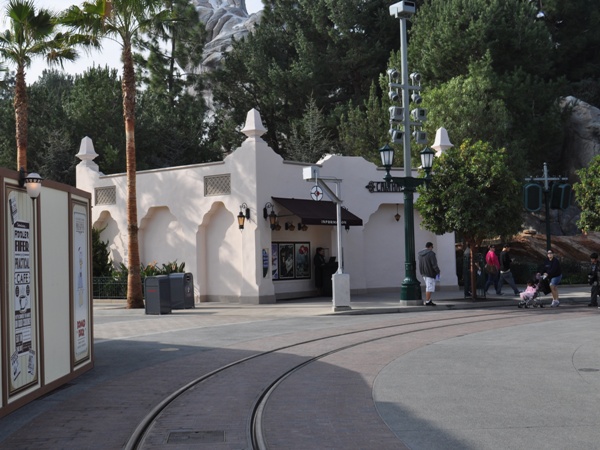 Now a look at Cars Land.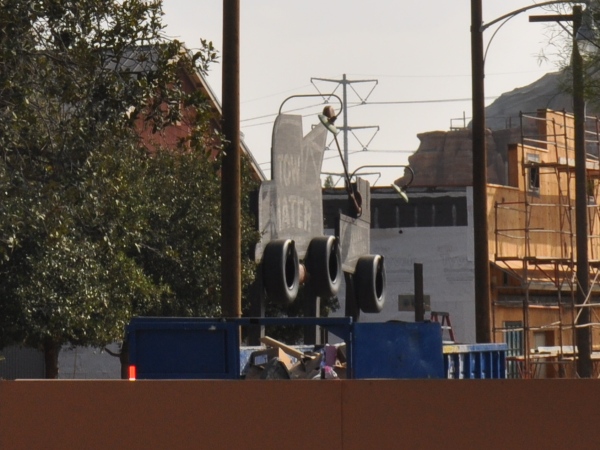 A look down the main street of Radiator Springs toward the Court House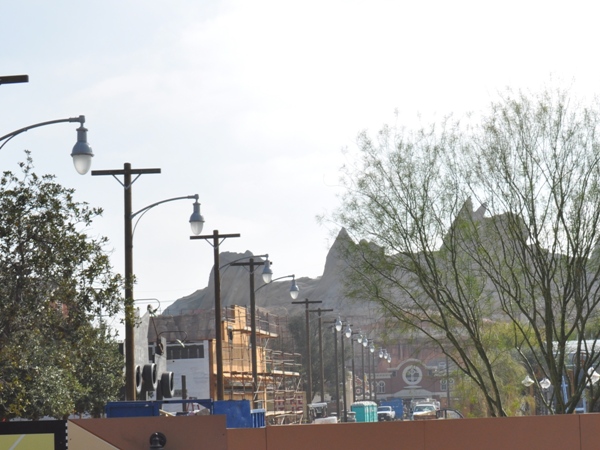 Flo's V8 Cafe with Luigi's Flying Tires behind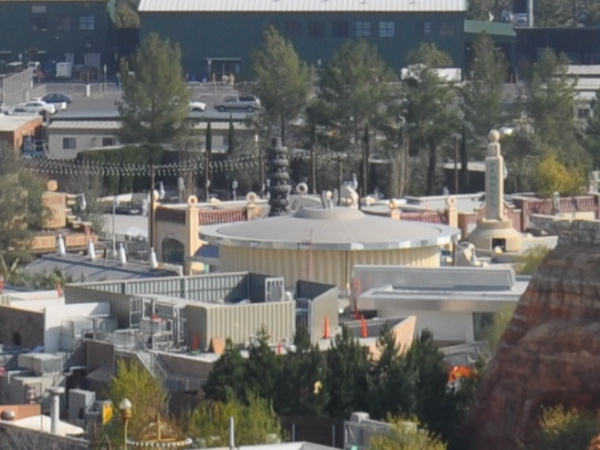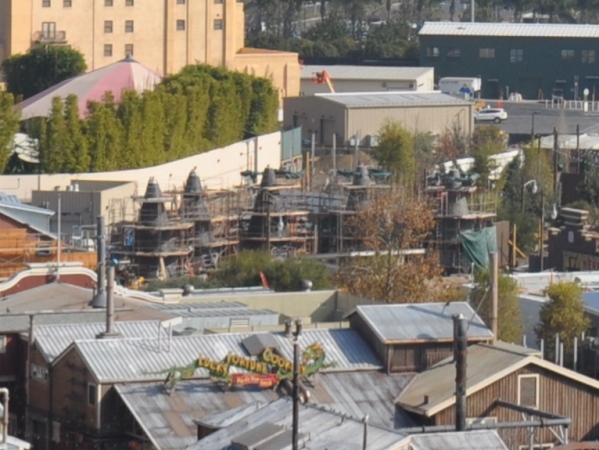 Radiator Springs Racers and the Cadillac Mountain Range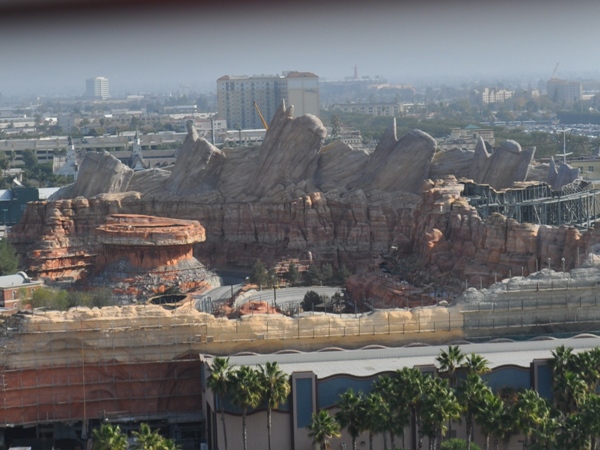 Radiator Springs Racers show building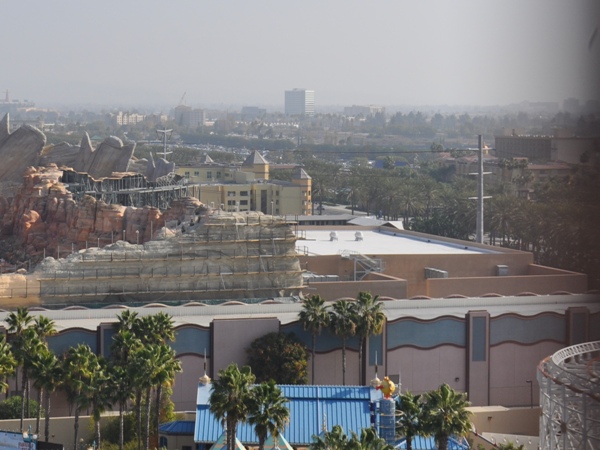 Finally, here's a look at the surprise wall we started with.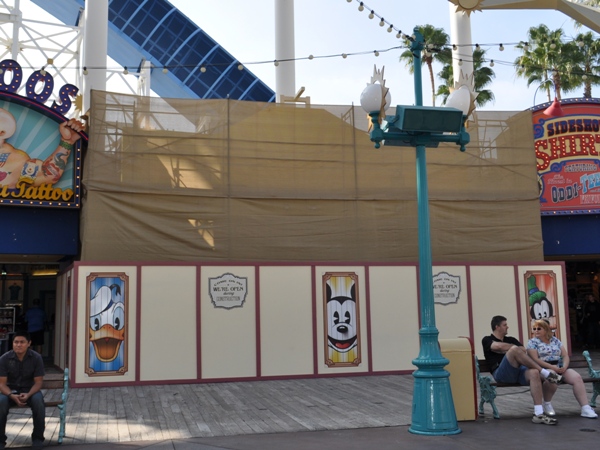 The scary clown is gone and it looks as if the rest of Paradise Pier will finally get its makeover!
That's it for now.  We'll keep updating you as things progress , both here on the Blog and on the Disneyland Edition of the DIS Unplugged Podcast.
Category: Disneyland