I am fortunate that I can visit the Walt Disney World theme parks whenever the mood strikes me.  There are times when I try not to visit because I know the parks are going to be very crowded! This year, I did visit Magic Kingdom, Epcot, Disney's Hollywood Studios and Animal Kingdom during the holidays and I would like to offer some suggestions if you are planning a trip during these times.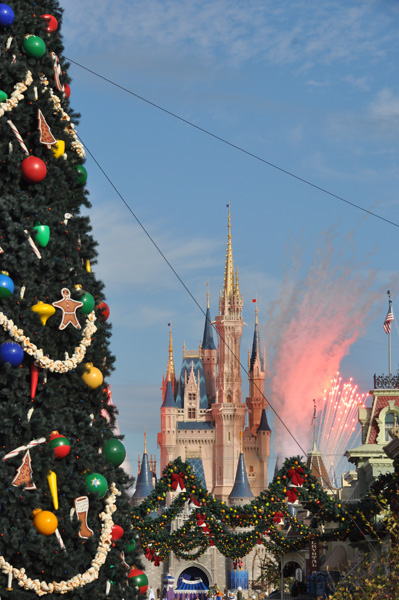 You should watch the weather for the time you will be here in Orlando.  I couldn't believe the different outfits I saw on people in the parks.  It does get cold or cooler than normal here.  I can't tell you the number of young children I saw that weren't dressed for the cool weather.  If you are going to bundle your child up why wouldn't you put socks on your child?  It is always a good idea this time of year to bring some cold weather clothing.  It can get chilly during the evening.
Let's tackle the issue of taking Disney transportation to the parks. You should allow at least one hour to reach the parks.  Be aware that because of the crowds, Disney may offer an alternative if you are trying to reach the Magic Kingdom.  I went to Magic Kingdom on Christmas Day and the lines for the ferry and monorail were very long.  They were also offering bus transportation to the park and I was there within a few minutes.  There were hardly any people in the bus line.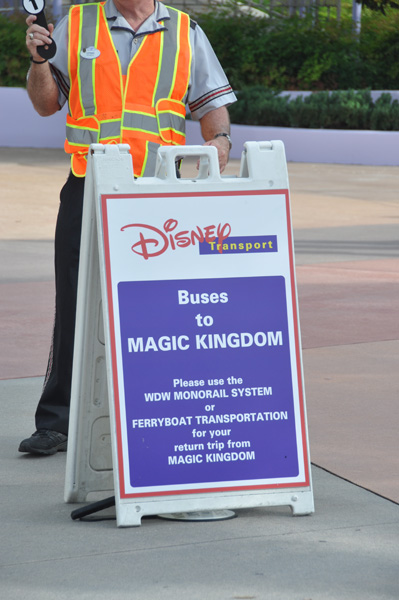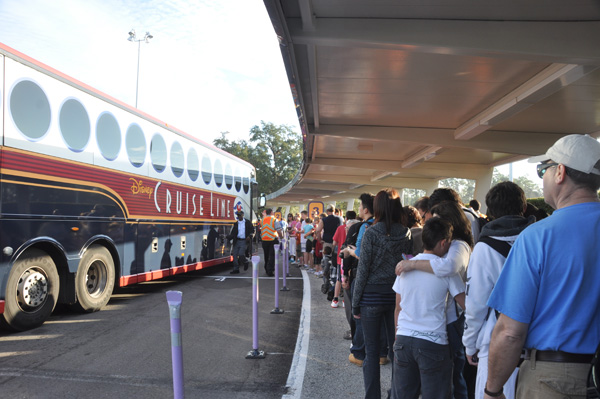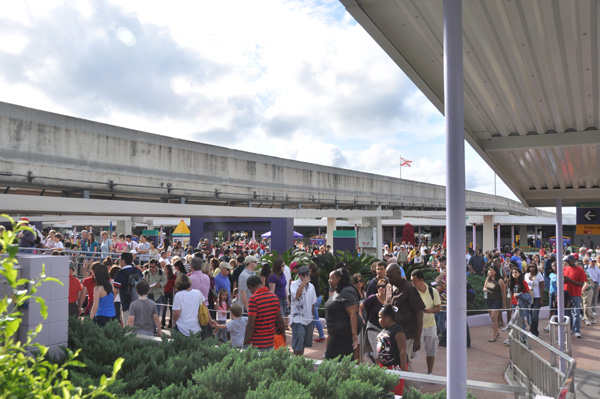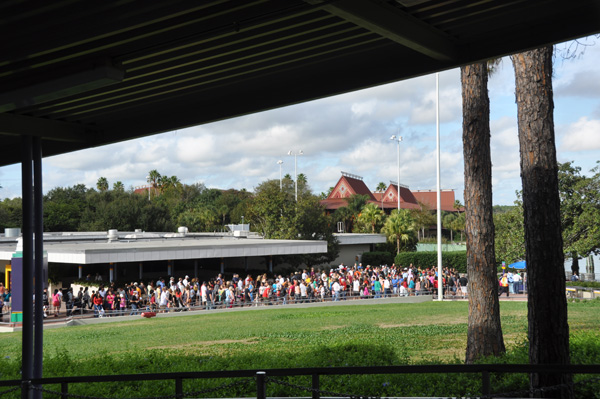 If you are taking a tram, listen to the cast member that is giving instructions.  I was in the midst of a dangerous situation yesterday at Disney's Hollywood Studios.  One guest and his son decided that he didn't need to listen to the instructions being given to the crowd.  He decided to move forward across the road to wait for the next tram.  When he did this, the crowd aassumed that it was ok for them to go also.  If I hadn't moved I would have been run over in the crush to get the tram.  Folks, it isn't the last tram ever!!  There will be another one along shortly. The Disney cast members are concerned for your safety so please listen when they tell you something.
My best advice is to PACK YOUR PATIENCE AND YOUR MANNERS!  If everyone remembered this when  visiting the parks during the busy times it would be a better experience for all.
Don't stand in the middle of the sidewalk deciding what you want to do.  Once you do decide, don't take off running down the street. I saw many people that were bumped because groups decided they needed to run somewhere in the park.  A lady using a walker was almost knocked over because people were in a hurry.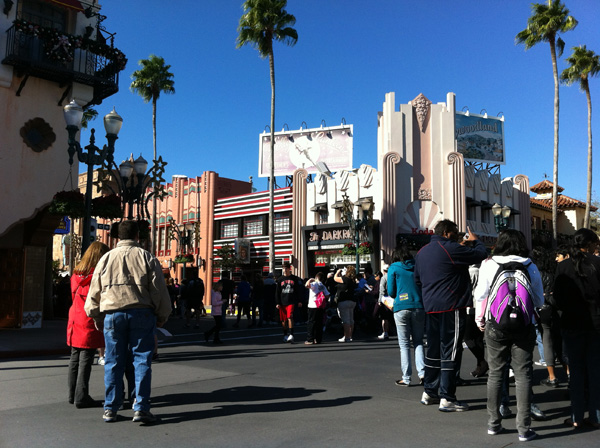 Take a little time before you travel to familiarize yourself with the parks.  You don't need to plan every minute of your park touring day but have a general idea of the attractions you would like to visit.
During the busy times of the year it is a good idea to take a midday break.  Go back to your Walt Disney World resort and swim or take a nap.  Then head back to the parks in the evening.  You will find the crowds will not be as bad and you will be refreshed.  Remember this is your vacation.  Take the time to enjoy the experience.  Maybe take a moment to open a door for someone, give them your seat on the bus or monorail, offer an unused fastpass. Don't be one of those parents that say "Do you know how much I spent on this vacation?"  Other people are trying to enjoy their vacation too, don't ruin it for them.
In spite of all this I had a blast in a very crowded park yesterday. I was with good friends and we didn't let the crowds get to us.
Do you have any hints or tips for park touring during busy times?
Category: Disney World