Hey!  <Shake…shake…shake> wake up!   <Tap…tap…tap> come over here, there's something we need to talk about.  I'm not sure everyone is aware of what's going on, but we need to get something out on the table.  Sometimes things can happen under the radar and we aren't even aware of it, but that's not going to happen today, not to us.  We're ramped theme park fans and we can't possibly miss this.  To find out more about our discussion topic please read through the page break.  You won't want to miss this.
So, what's the big secret?  Well, it's really not a secret per se, but something has been happening that affects all theme park fans.  Lately my neck has been bothering me and I've been left to wonder why.  My neck isn't the secret, but I have realized why my neck has been bothering me.  You see, I've been watching a tennis match for the past 2 to 3 years.  Back and forth, back and forth, serve and volley, WINNER! It's been a great match and it still continues today.  Here's the scoop, the major Orlando area theme parks have been locked into a theme park battle for the past couple of years.  They are all out for our current attendance, future attendance, and all-mighty dollar.  A continuous string of theme park announcements have been made which has and will affect future growth of the theme park landscape in Central Florida.  New attractions, new lands, and even a new theme park have all been a part of this great time for theme park fans.  I didn't realize how deep this battle went until recently.  Let's take a look at how this all started and a timeline of when these announcements were made.
Every 10 Years Means a New Decade of Growth
Why does the 10 year mark mean anything to the theme parks in Orlando?  Well, if you look at the history and timeline it appears there is a pattern starting in the very early 1980s.  You could even make a case things really got started in 1971 when Walt Disney World's Magic Kingdom first opened.  Approximately 10 years later in 1982 it was EPCOT that opened and complimented Walt Disney World's Magic Kingdom doubling the theme parks at the mega resort.  Fast forward almost 10 years later and it was a race that caught our attention; a race for movie studio theme park supremacy.  Both MGM Studios and Universal Studios were laying brick and concrete as quickly as possible to be the first to open a movie theme park in Central Florida.  Disney MGM Studios opened in 1989 while Universal Studios Florida became a new player on the block by opening in 1990.  The 10 year trend continued as 2 new Orlando theme parks made their debut.  Disney's Animal Kingdom opened to guests in 1998 and Universal Orlando became a resort destination with the opening of Citywalk and the Islands of Adventure theme park in 1999.  With Sea World already in place since 1973 there were now 3 major theme park players in Central Florida all competing for our theme park attendance and dollars.  So, here we are 10 years later and again we are looking at some pretty major theme park growth through expansions, new attractions, battles for movie and intellectual property rights, and even the addition of a new theme park.
Keeping Pace in the Race for Theme Park Supremacy
Is this 10 year growth cycle really a coincidence or is there more to it?  You could make a case either way.  It could be the Orlando theme parks build-up their revenue for investment growth every 10 years.  This is when they will pump money back into the theme parks, or maybe it is just a coincidence.  I tend to think it's more of a coincidence, but there maybe something to keeping pace with each theme park.  Let's face it, Walt Disney World has always been and will always be the theme park leader in Central Florida, but that's not to say Universal and Sea World want to lose ground to the leader.  Nor does Disney want to look back and see one of them catching up in the race for theme park supremacy.  This could very well be why we are seeing the number of theme park announcements we've seen in the recent past and today.  Nobody really wants to lose ground to the other theme parks.  Either way one thing is for sure, as theme park fans we come out the winners.  Although we may only appear to be spectators in this race we will reap the benefits of this current theme park battle.  We'll get to enjoy new theme park lands, new experiences, and refreshed and updated attractions.  I don't know about you, but I can't wait for all of this to unfold.
Recent Theme Park Announcements and Activity
As I've already mentioned a lot has happened over the past few years to garner our attention.  You wouldn't really notice it unless you looked at it collectively.  The timeline below gives us a pretty good idea of how big theme park growth is progressing among the Central Florida and even Southern California theme parks.  All I can say is "Wow!" Let's take a look at where we've been and where we are headed.
2007 – Universal Announces the Rights to Harry Potter
When did this recent battle between the theme parks start?  You could make a claim it all started in 2007 when Universal Orlando won the rights to use J.K. Rowling's Harry Potter franchise in their theme parks.  At that time Universal Orlando announced a 20-acre themed land based on the hit books and movies surrounding the Harry Potter franchise to be placed inside the Islands of Adventure theme park.
2007 – Disney Parks Announces Major Overhaul to Disneyland's California Adventure
This was certainly not a reaction to any other announcement by another theme park, but considering some of the guest reactions about California Adventure it was needed.  Disney announced Cars Land, the addition of Toy Story Mania, and a new night time spectacular we all now know as World of Color.
2008 – Disney Parks Opens Pixar Place at Hollywood Studios
The need to spruce up Disney's Hollywood Studios was in order with the opening of Pixar Place.  Coinciding with the opening of Pixar Place was the area's centerpiece attraction Toy Story Midway Mania.  Considered an E-Ticket attraction today, it became an immediate hit family attraction at the theme park.  Today there are more attraction possibilities available along Pixar Place.
2008 – Sea World Orlando Opens Aquatica
Billed as Sea World Orlando's 3rd theme park, Aquatica was to fill the void as a water park destination for the marine theme park giant in Orlando.  This park added to Sea World Orlando's portfolio of water-themed entertainment and gave notice that Sea World was not just a place to visit for the day, but a vacation destination by itself.
2009 – Disney Parks Announces a Major Disney World Fantasyland Expansion
This announcement came to some Disney Park fans as a surprise.  Certainly Fantasyland at Walt Disney World needed some attention, but the size of this expansion was much bigger than anyone could have guessed.  Was this a reaction to the 2007 Wizarding World of Harry Potter announcement by Universal Orlando?  Some thought it might be, but others were not convinced.
2010 – The Wizarding World of Harry Potter Opens at Universal Orlando
Let's set aside the opening day execution of the Wizarding World of Harry Potter.  I was there opening day and I can tell you the scene at Islands of Adventure was nothing less than trying to jam a Super Bowl sized crowd inside a 20-acre land.  Nevertheless, this land was extremely well done and the theming is top notch.  Every detail was considered and executed very well.  It could easily be considered the best themed area in any theme park on the planet.  Disney was sure to take notice of its brilliance.
2011 – Disney Announces the Rights to the film Avatar and a New Themed Land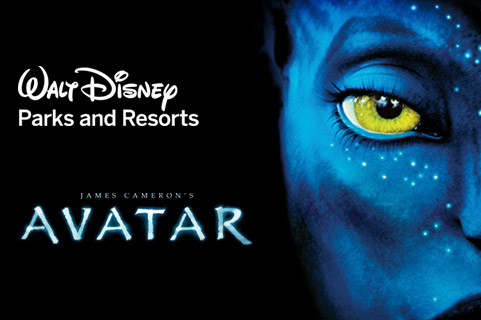 Many believe this was the response to the Wizarding World of Harry Potter's success at Universal Orlando.  Considering it is a popular movie property it's easy to tie the two together.  At the same time Disney announced it bought the rights to Avatar, it also announced a new Avatar themed land would open in 2015 or 2016 at Disney's Animal Kingdom theme park.  Some theme park fans greeted this announcement with a thud, but for some it means more variety in the Disney theme parks and there's nothing wrong with more variety.
2011 – Legoland Florida Opens to the Public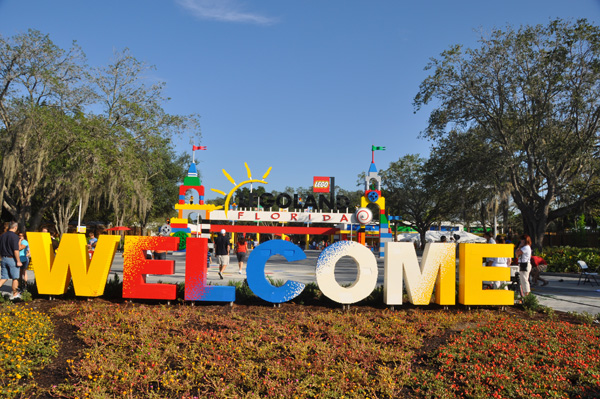 A brand new theme park!  The Legoland theme park franchise has made its way to Central Florida and if that weren't enough it has opened as the largest Legoland in the world.  Around the same time the new park opened Legoland also announced that a new Lego themed water park would open nearby.  Could Legoland become a vacation destination in the future?  Only time will tell.
2011 – Sea World Orlando Announces a Massive Expansion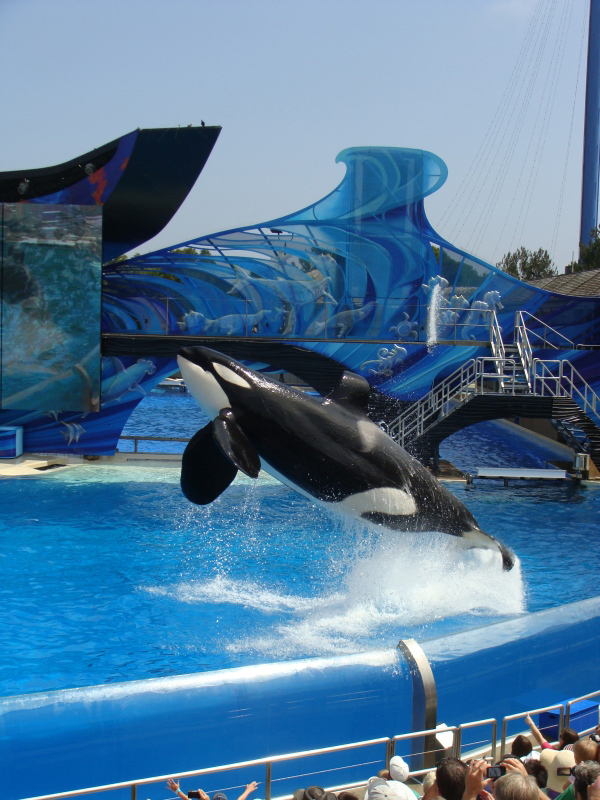 Possibly in an attempt to keep up with Disney World and Universal Orlando, Sea World has announced the addition of 2 new attractions and a new themed land based on Antarctica.  Joining the lineup of attractions are a Turtle and Freshwater Oasis exhibit.  The new themed land based on the Antarctica continent will feature penguins in a frigid indoor environment.  This has been called the largest expansion in Sea World Orlando's history.
2011 – Universal Announces New Wizarding World of Harry Potter Expansion Plans
Universal is taking the next steps in their Wizarding World of Harry Potter theme park franchise.  A new land will open in the Hollywood theme park and the existing land at Islands of Adventure will significantly expand.  It seems rather quick for these plans since the existing land opened in Islands of Adventure just over a year ago.  Universal, Warner Brothers, and J.K. Rowling are not wasting any time to capitalize on the franchise's success in a theme park.
2011 – Disney Announces 2012 as the "Year of More Magic" Special Surprise Announcement New Year's Eve
In a recent press release Disney has declared 2012 as the "Year of More Magic".  Interestingly enough buried inside the press release was a statement about a special surprise announcement on New Year's Eve.  No one knows what the announcement might be, but we've learned from past experiences the type of build up for an announcement like this is usually met with a resounding Thud! Some have speculated the announcement may be linked to Downtown Disney, but that is only a rumor at this point.  Could a New Year's Eve announcement have anything to do with Pleasure Island?  Kungaloosh! I wish.
Conclusion
Phew!  The major theme park announcements have certainly accelerated lately.  Once the first chess piece moved with the announcement of the Wizarding World of Harry Potter it appears it was game-on for the other theme parks in Orlando.  It's been back and forth like a tennis match for quite some time now.  One thing is for certain we can't let this amazing period of major theme park activity, expansion, and announcements go unnoticed.  As theme park fans this may be the best time of our lives.  Think about what has happened and what will happen in the near future.  The amount of expansion and growth is huge.  Billions of dollars are being spent by the 3 major theme park franchises in Central Florida and a new theme park player has surfaced with Legoland.
We are locked into a great time as theme park fans.  It's not often we see activity like this.  I for one never take anything for granted and this includes all of the growth in the theme parks as of late.  It would be easy for the theme parks to sit on their laurels and not reinvest any money into the theme parks, but what really drives them to continually expand and grow is competition.  Because of competition theme park fans come out a winner.  Let the theme parks battle it out while we sit back and enjoy what they have and will offer us in the future.  It can only get better from here.
Your opinion matters.  What do you think about the current state of theme park expansion and growth in Central Florida and Southern California?  Is this a great time to be a theme park fan?  Will the major announcements continue to flow?  What do you think Disney's surprise announcement will be on New Year's Eve?  Please leave your comments on our official Facebook page or in the comments section below.  We'd love to hear your thoughts.  I encourage you to share your opinion because it's not often we see growth like this.
Friend Aaron on Facebook: I accept reader friend requests.
Category: Disney World, Disneyland, Editorials, Sea World, Universal / Sea World, Universal Orlando