Disney Cruise Line (DCL) announced a brand-new stage show called "Wishes" for the Disney Fantasy.  This show will headline the state-of-the-art Walt Disney Theatre, and include 12 musical numbers (one original), 12 Disney characters, 18 puppets, 290 costume pieces, 2 confetti drops, 1 flying aerial stunt, and indoor fireworks… whew.  I was part of a select group of media invited by DCL to their Toronto rehearsal facility to learn more about the entertainment offerings for the Fantasy.  However, Disney wasn't satisfied to just tell the media about the show, we were immersed in the production.  You know what that means.  You got it – dancing bloggers!  Although, for me it wasn't as much dancing as oscillating wildly.  You'll see what I mean when you check out the videos below, but you better do it quick – the videos may not last long…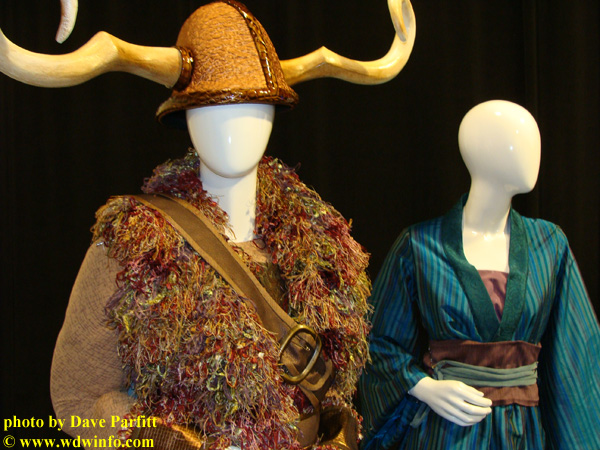 Image: Costumes for "Wishes" – new stage show coming to the Disney Fantasy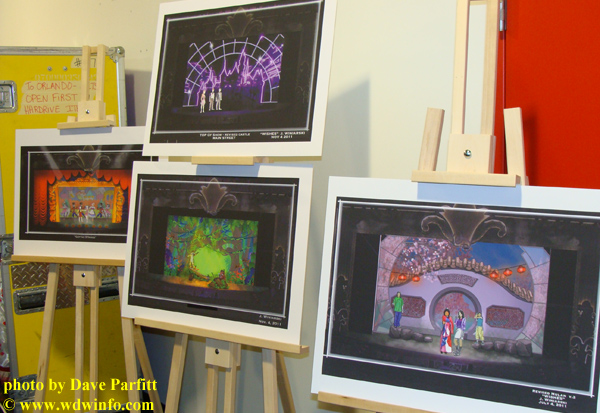 Image: Concept drawings for scenes from the new musical "Wishes"
"Wishes" follows three teens, about to graduate high school, on one last trip to Disneyland.  Dan Fields, Creative Director for "Wishes", wanted to develop a show with teens as the central characters.  Disney contacted veteran Broadway musical theater writer Kirsten Childs to craft the story.  Childs was thrilled because she said, "the teenager point of view touches me deeply."  Similar to many Disney films, "Wishes" is a coming-of-age story where best friends Kayla and Nicole, along with Nicole's twin brother Brandon, are on a journey of self-discovery.  Watch DCL's sneak peek behind the scenes video below to get more of a sense of the show.
Two years has gone into developing "Wishes", and the level of talent involved comes from the highest levels.  Not only did Disney tap Broadway to write the story, but Director/Choreographer Darren Lee also spent 20 years on Broadway. Lee's credits include performing in the original companies for Victor/Victoria alongside Disney Legend Julie Andrews, Miss Saigon, Thoroughly Modern Millie, and Pacific Overtures where he also served as associate choreographer.  I mention all this because Darren not only coaxes the best out of his professional company, but was incredibly patient leading a certain uncoordinated writer through a dance sequence from the show.  [Note: if I knew Darren's bio at the time, I might have stayed in my seat.]
"Wishes" is a very high-energy, contemporary show right from the opening number, "The Ride of Our Lives."  This original song grabs the audience, and brings them along for rides on classic Disneyland attractions like the Teacups, Space and Splash Mountains.  The show is loaded with 10 classic and modern songs from Disney movies – not only familiar songs from "The Lion King", "The Jungle Book", and "The Little Mermaid", but a whole scene devoted to 2010's "Tangled."  The Snuggly Ducking Tavern is recreated on stage with the Thugs belting out "I've Got A Dream." Even one of the oldest Disney songs from the 1940's, Pinocchio's "I've Got No Strings", receives a modern, contemporary refresh making the song relevant to today's kids.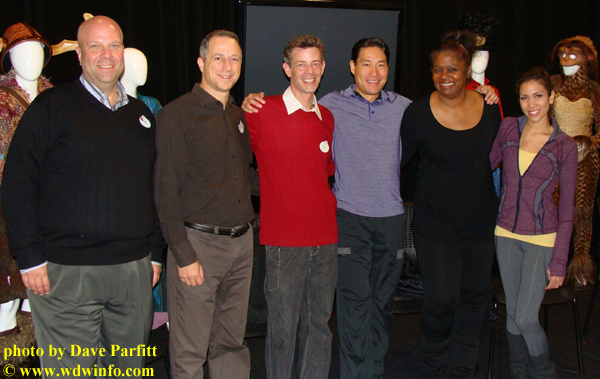 Image: Disney creative team members for "Wishes" (L-R) Creative Director DCL Entertainment David Duffy, Creative Director "Wishes" Dan Fields, Vice President Theatrical Development Michael Jung, Director/Choreographer Darren Lee, Writer Kirsten Childs, Actor Lakisha Bowen
Actor Lakisha Bowen plays the lead character Kayla in "Wishes."  Bowen previously performed on the Disney Magic (first Mediterranean Cruise), and spent 1 year portraying Jasmine in Disney California Adventure's version of "Disney's Aladdin – A Musical Spectacular" (arguably the finest stage show in a theme park).  Bowen has her hands full in "Wishes" with 7 costume changes (some in only 45 seconds), a high-flying surfboard aerial stunt, as well as conveying the emotion of a teenager on the cusp of adulthood.  Lakisha said she struggled keeping her own emotions in check while singing Mulan's "Reflections" and delivering the final lines of the show.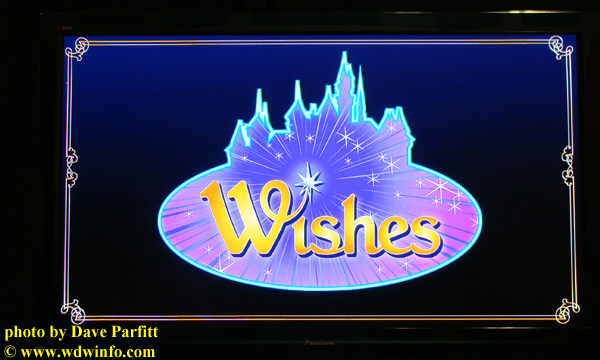 "Wishes" will perform on every sailing of the Disney Fantasy, and I think Walt Disney Imagineering has a great concept focusing on the journey of high school kids figuring out their place in the world.  The creative team pushes boundaries for cruise ship entertainment with state-of-the-art effects including a particle animation fight sequence, use of videos, and pyrotechnics.  It's also nice to see Disney incorporating some of their newer, popular characters such as Rapunzel and Flynn Rider, using contemporary songs like "Breakthrough" from Lemonade Mouth, and even Merida from Pixar's yet to be released "Brave" makes an appearance in one of the video montages.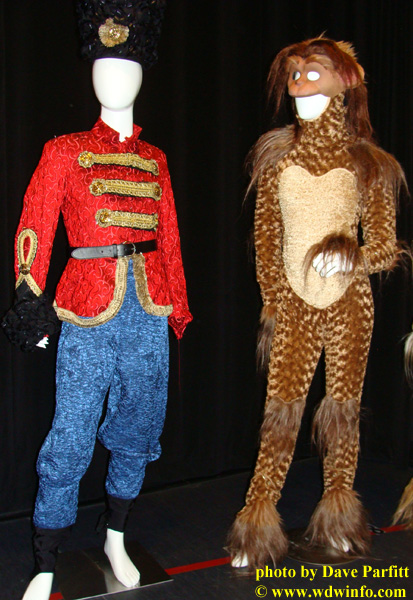 Image: Costumes for "Wishes" – new stage show coming to the Disney Fantasy
I, for one, can't wait for my family, with our two teen and tween girls, to take our seats in the Art Deco-styled Walt Disney Theatre to see the full, finished show.  Hmmmm, I wonder if DCL will remember my dancing, and ask me back on stage during the Pinocchio number?  Hey, I can have a "wish" too, can't I?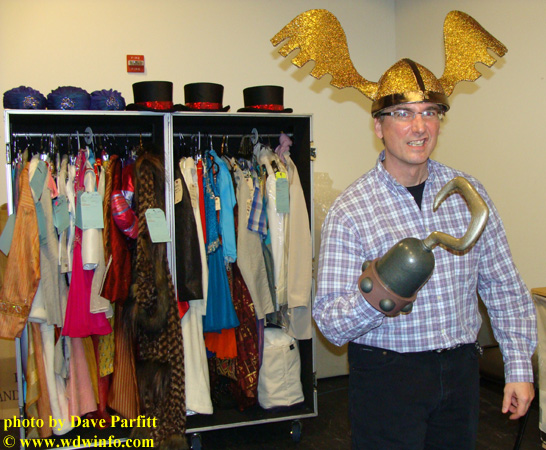 Image: The author dreams of dancing in the Snuggly Duckling Tavern
I want to thank Disney Cruise Line for this special opportunity to get a glimpse behind the curtain, meet the creative team, and experience a part of "Wishes."  Be sure to keep reading the DIS Unplugged for all the latest news leading up to the March 31, 2012 Maiden Voyage of the Disney Fantasy. 
Category: Disney Cruise Line