If you are looking for something different to do during the holidays in Orlando I suggest visiting Sea World.  From now until December 11, 2011 their Christmas Celebration will be held Friday through Sunday.  Starting December 16,2011 the event will happen nightly through December 31, 2011.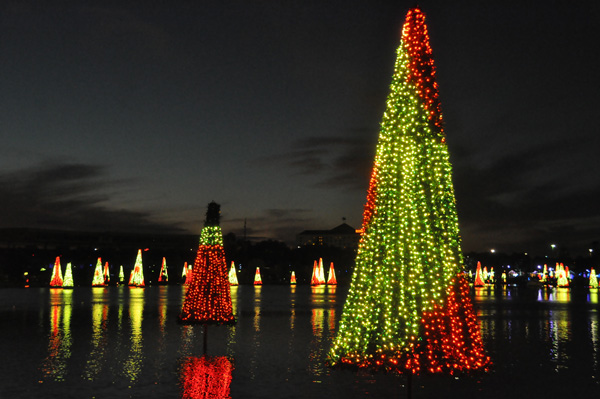 There is plenty to see and do during the Christmas Celebration.  There are so many things to recommend that you do while you are here.  The best part of this celebration is the fact that it is free with your park admission.  Sea World is also offering a special Kids Free ticket promotion. This promotion allows free admission for kids with each full paid adult admission.  It also includes a second visit free but is only available until December 25, 2011.  You must purchase the ticket online or through their Contact Center, you can't purchase the tickets at the park. The evening gets off to a wonderful start with the Sea of Trees.  The lights dance to the music.  There are over 200,000 individually choreographed LED lights.  Be sure you are by the lake to see them.  They dance 4 times during the evening.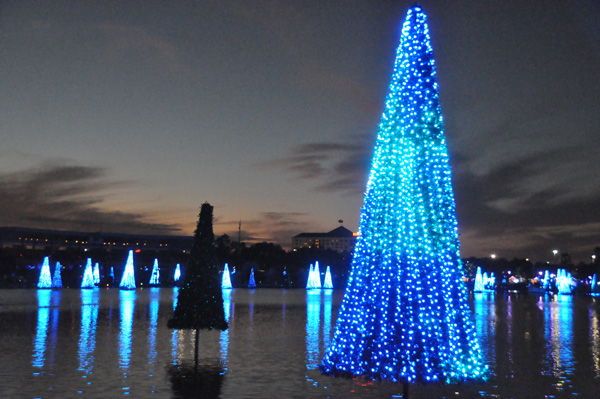 We have been to Sea World numerous times but we did something we had never done before.  We rode the Skytower and wow what a view! I highly recommend doing this during your visit.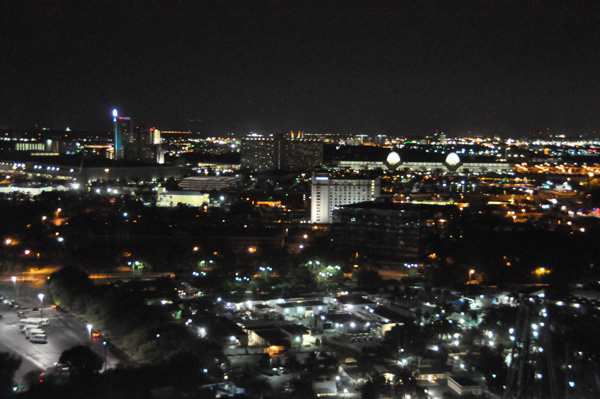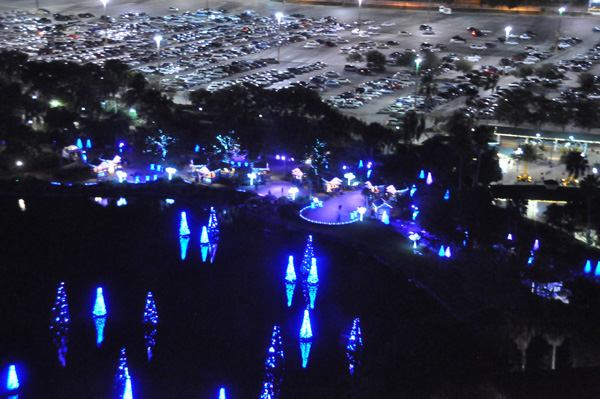 We also had our picture taken inside an inflatable snow globe.  It makes a great picture but be aware you will be finding "snow" flakes in your clothes and hair for awhile afterwards. There are also Waterfront Snow flurries 4 times during the night.  Be sure to have your camera handy so you can tell the folks back home that it snowed in Orlando!
There are so many shows to see while you are in the park you should take the time to plan out your day.  There are many that are only performed in the evening so be sure to make time to see them.
This year we tried to do the things that we hadn't done last year but we still haven't seen it all.  Our favorite show this year is O Wondrous Night. This is the Christmas story told with lots of great singers, dancers, puppets and live animals.  If you wonder how that all works together you need to see this show!  It was awesome!  You come out of the theater feeling inspired and warm and fuzzy inside.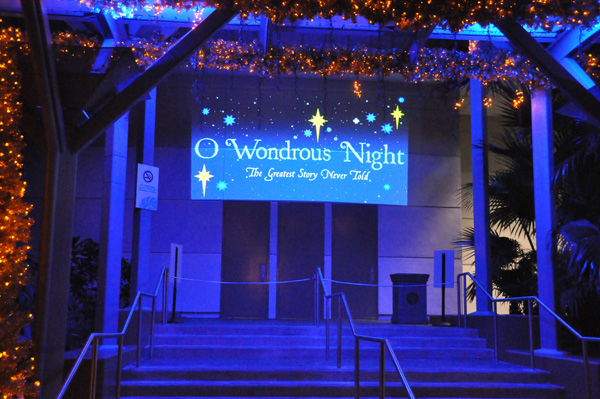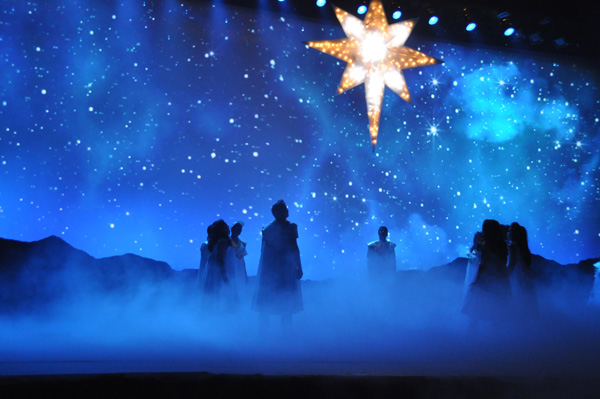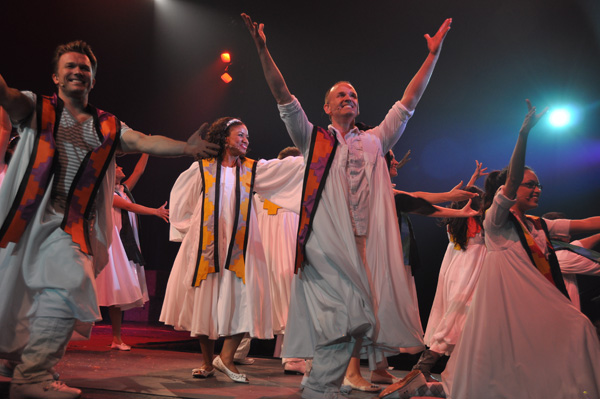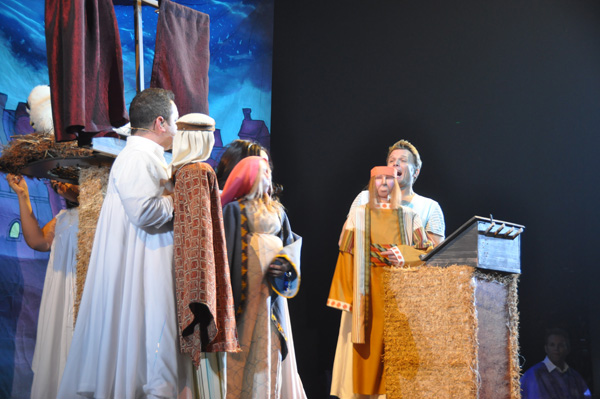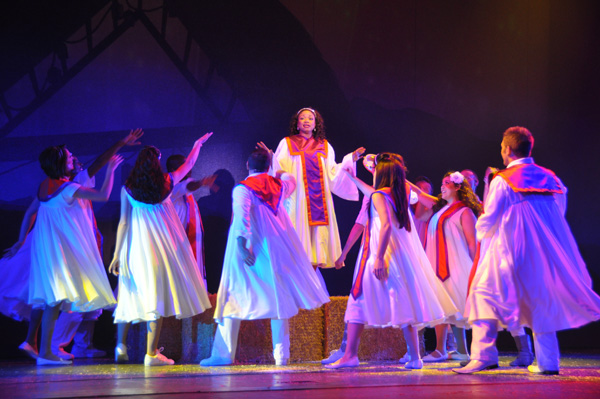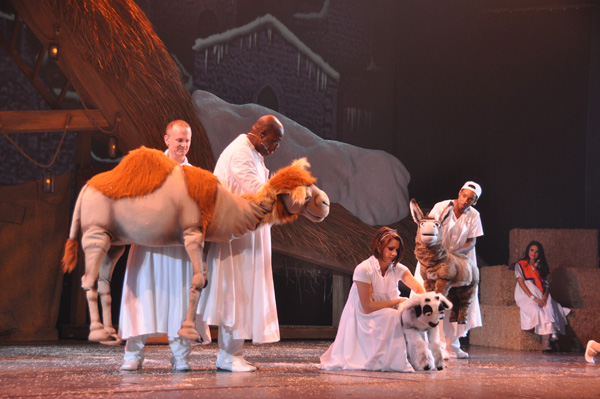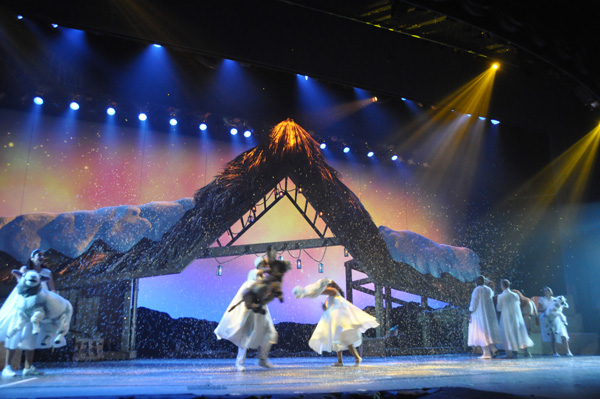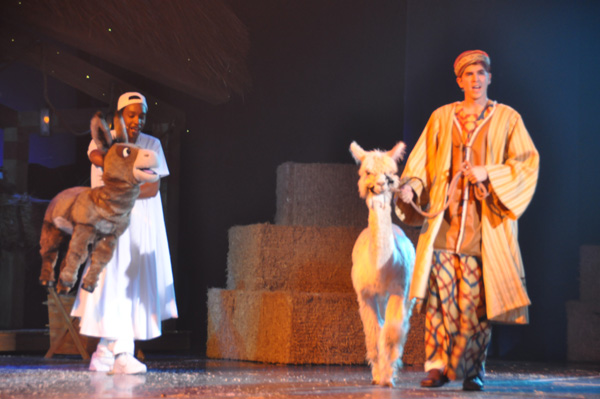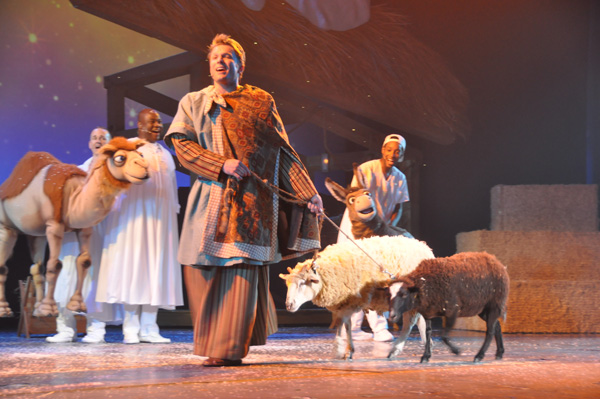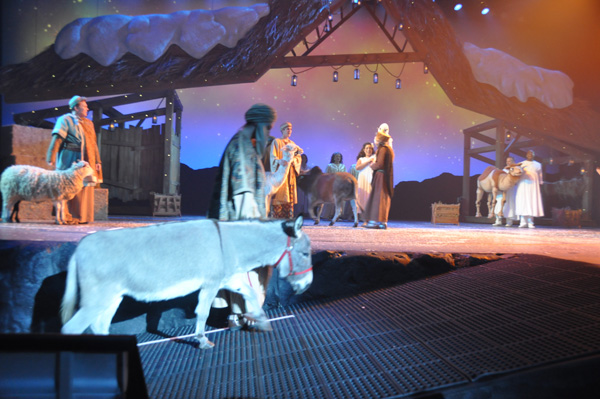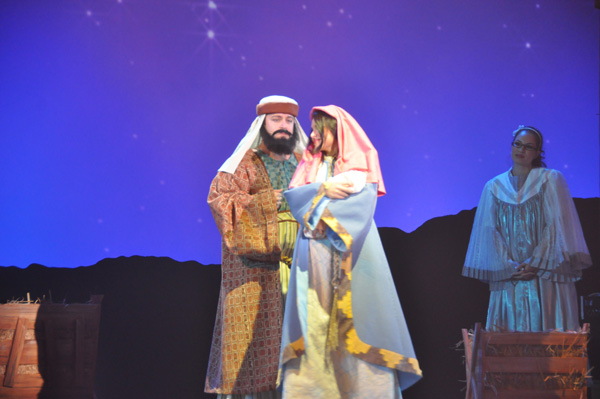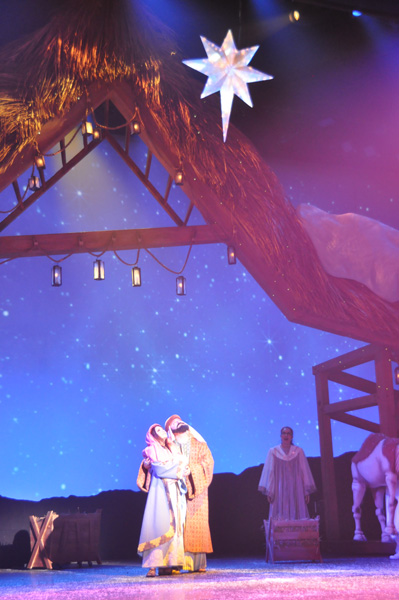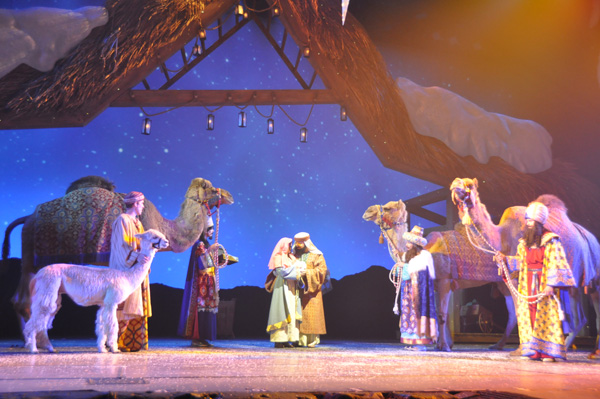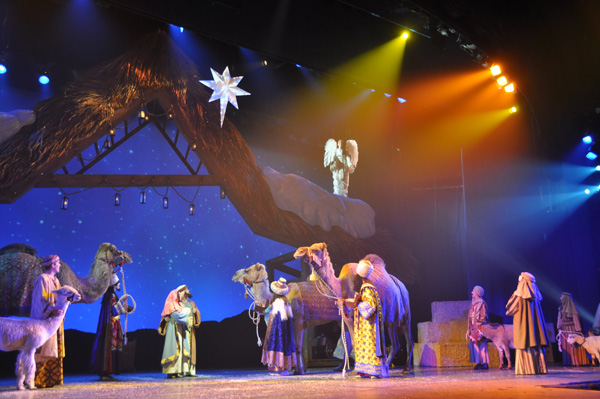 We will be going back to enjoy the Sea World Christmas Celebration again before the end of the year.  It is a great experience for the entire family.If you go be sure to let us know what you thought of all the shows and decorations.
DISCLOSURE: Sea World did provide me with a free ticket for this event.
Category: Sea World